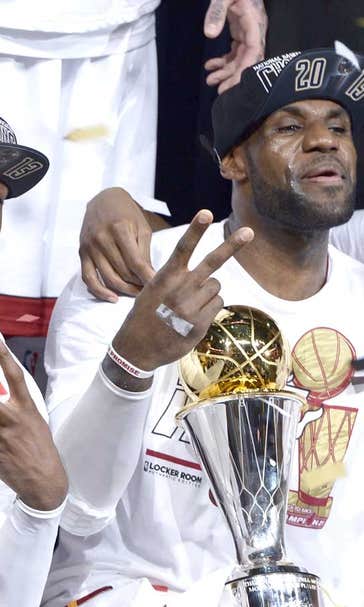 Heat's Riley reportedly set to meet with LeBron's agent this week
BY foxsports • July 7, 2014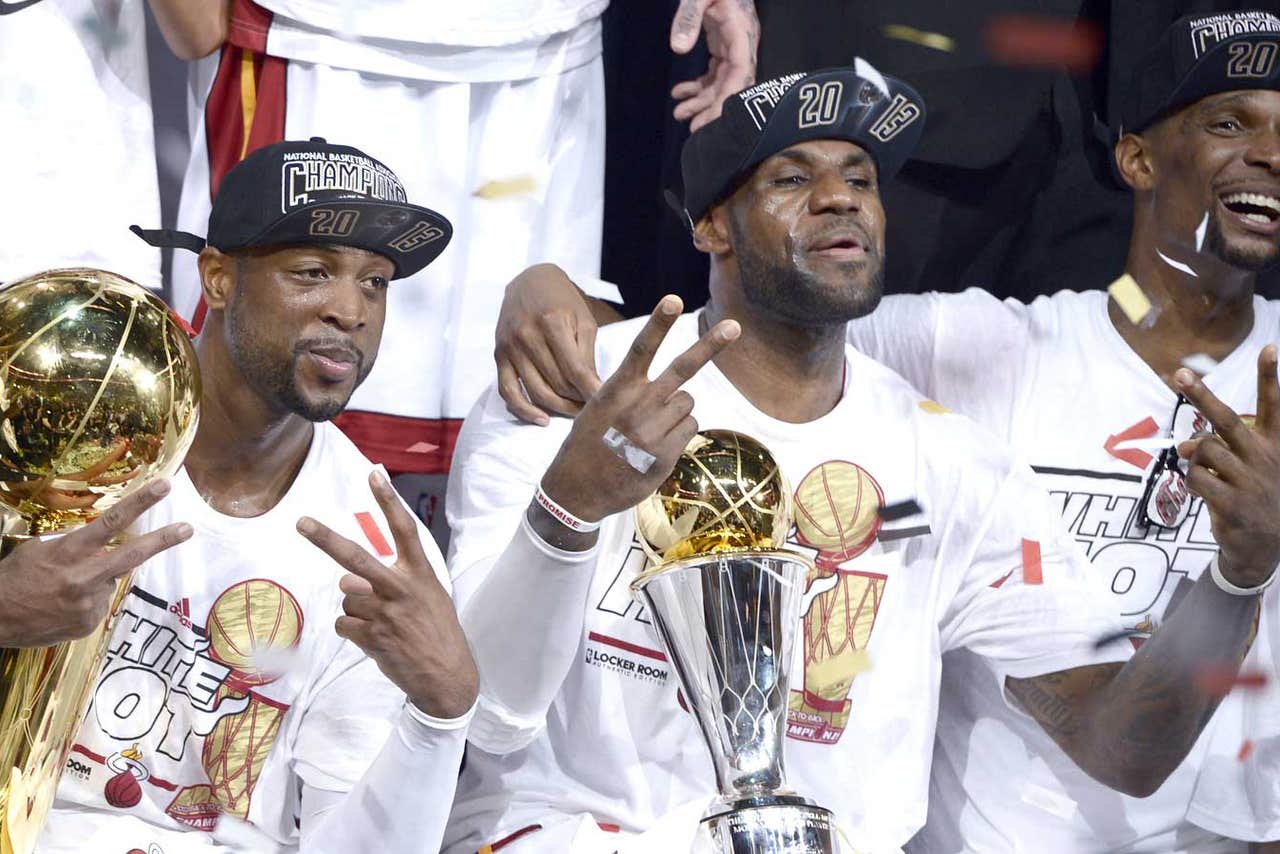 The Miami Heat have been somewhat quiet since the free-agent negotiating period began July 1, but things are expected to heat up in this week with players eligible to sign new contracts starting July 10.
According to multiple reports, Heat president Pat Riley is scheduled to meet with Rich Paul, the agent for LeBron James, early this week.
James, along with Dwyane Wade and Chris Bosh, opted out of his contract with the Heat and is reportedly seeking a max deal, which would net him more than $20 million per season.
Several teams, including the Cleveland Cavaliers, Houston Rockets, Phoenix Suns and Los Angeles Lakers, have attempted to clear cap room in order to woo James.
What will James do? Perhaps we'll find out this week as well as what the future holds for Wade and Bosh.
Aside from the Big Three, other free agents the Heat are reportedly targeting include Pau Gasol, Luol Deng, Trevor Ariza, Marvin Williams and Kris Humphries.
---