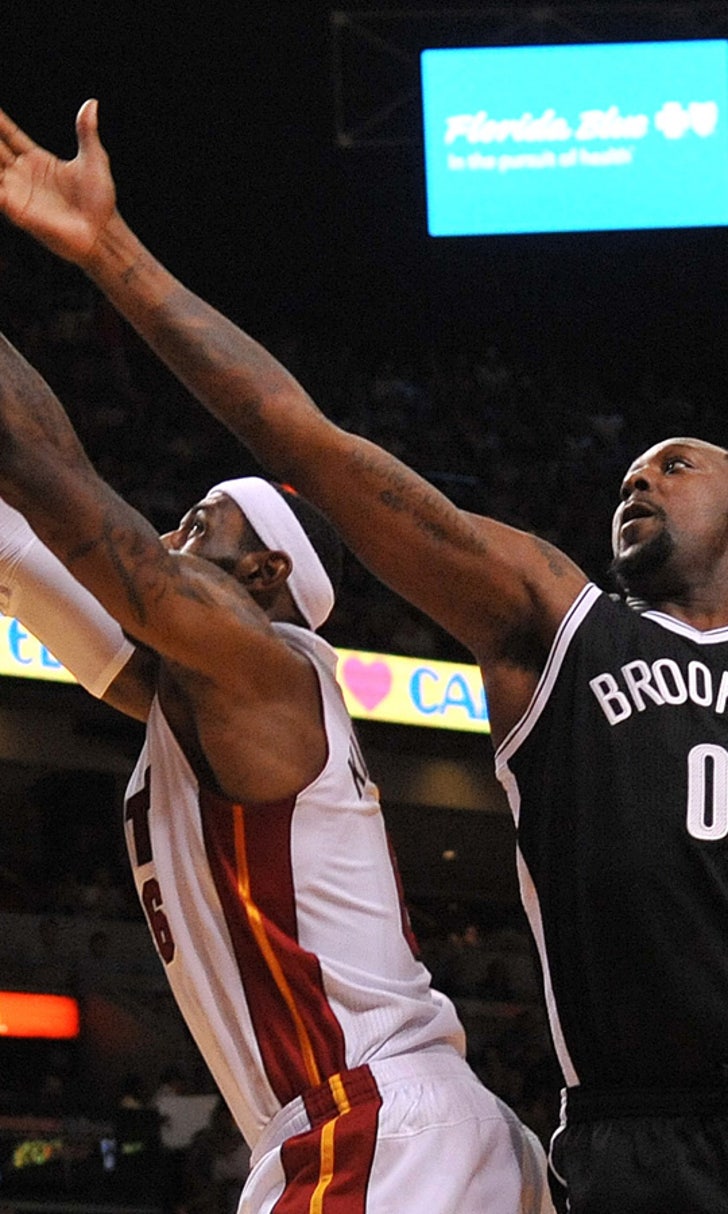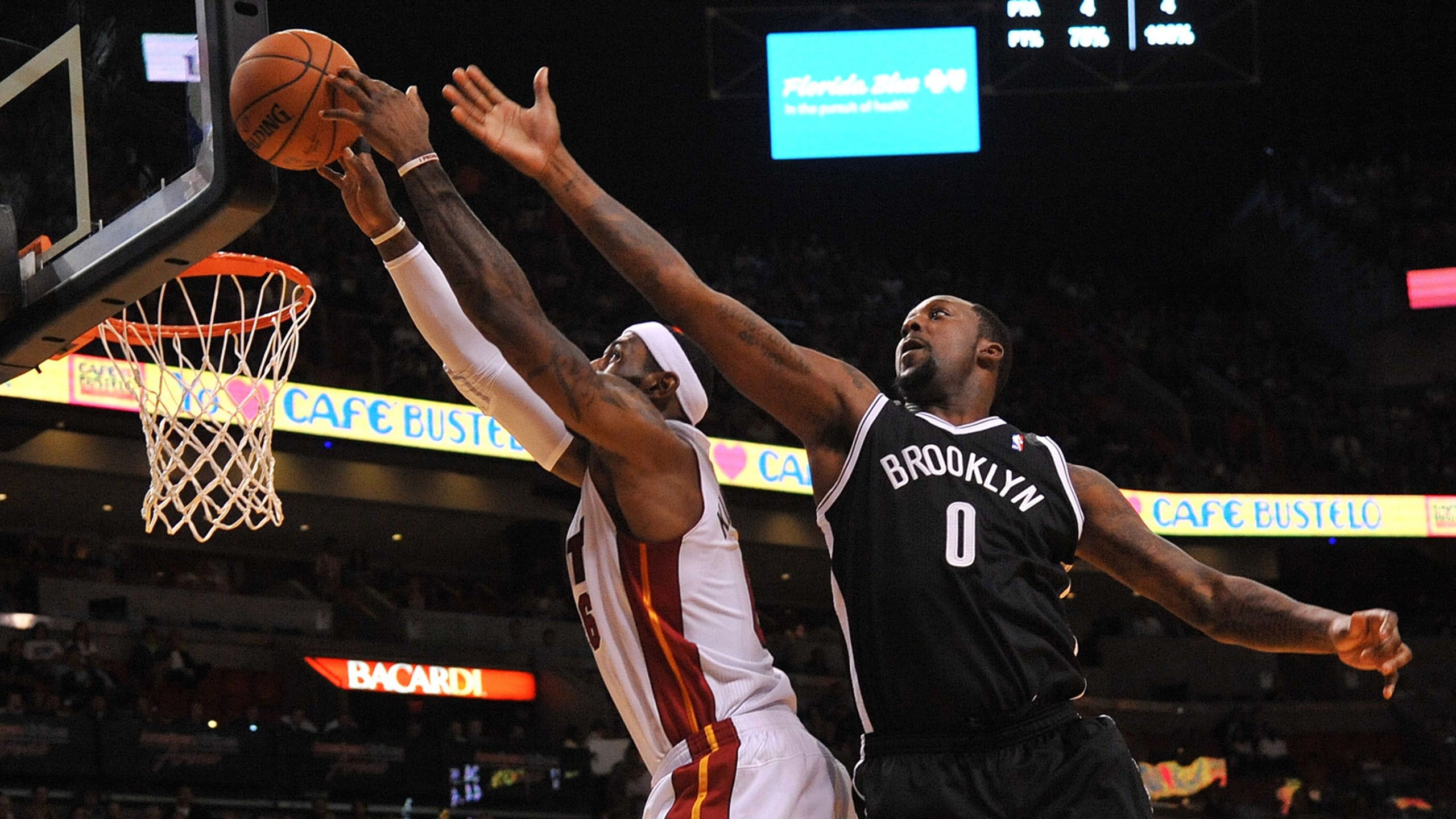 Heat Check: Turnovers costly for Miami against Brooklyn
BY foxsports • March 12, 2014
MIAMI -- If Wednesday night's game at AmericanAirlines Arena proves to be a preview of an Eastern Conference playoff matchup, then the Miami Heat will be in for a serious fight with Brooklyn.
Paul Pierce scored 29 points, including 17 in the third quarter, to lead the undermanned Nets to a 96-95 victory against the Heat. Brooklyn played without forwards Kevin Garnett (back spasms) and Andrei Kirilenko (ankle).
Chris Bosh scored a team-high 24 points to reach 15,000 for his career, but made a questionable inbounds pass in the final seconds.
With Miami trailing by a point, Dwyane Wade (22 points) grabbed the rebound of a Deron Williams miss and called timeout with 3.5 seconds left.
When play resumed, Bosh tried to inbound the ball to LeBron James, who broke dane the lane. But Brooklyn's Shaun Livingston knocked away the ball and any chances of a Miami win.
The Heat (44-18) suffered their first home loss in seven games. James had 19 points, seven assists and five rebounds but also five turnovers.
Point guard Mario Chalmers, who had been struggling, scored 14 points and hit 4 of 8 from long distance. He also had nine rebounds and four turnovers.
The Nets (33-30) won for the seventh time in eight games as they try to move up from their current No. 6 seed in the conference. The Nets are fighting Atlantic Division-leading Toronto, Washington and Chicago for position behind Indiana and Miami.
A Miami-Brooklyn second-round playoff matchup seems very possible after watching the latest meeting.
Brooklyn improved to 23-9 since the New Year. The Nets outscored Miami in second-chance points 12-1 and grabbed nine offensive rebounds.
Miami took 32 shots in the second half, including 17 from 3-point range.
THE TURNING POINT
The largest leads all game were Miami by seven points and Brooklyn by eight. There were 10 lead changes and the score was tied 10 times. The turning point was the final inbounds play.
THE DIFFERENCE MAKER
Paul Pierce, who hit 9 of 12 shots, including 5 of 7 from 3-point range.
STAT OF THE GAME
Miami committed 17 turnovers leading to 22 Brooklyn points.
WHAT'S NEXT
The Heat will play the Denver Nuggets at 7:30 p.m. Friday in the third of four straight home games.
You can follow Charlie McCarthy on Twitter @mccarthy_chas or email him at mac1763@bellsouth.net.
---