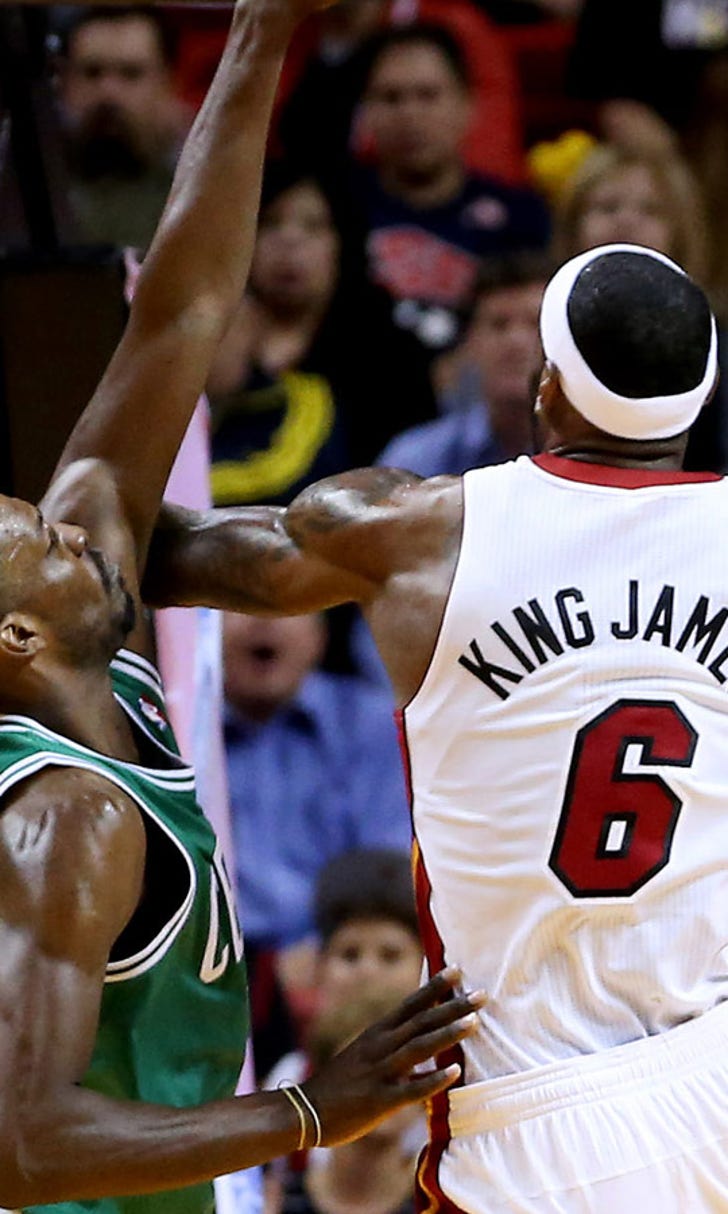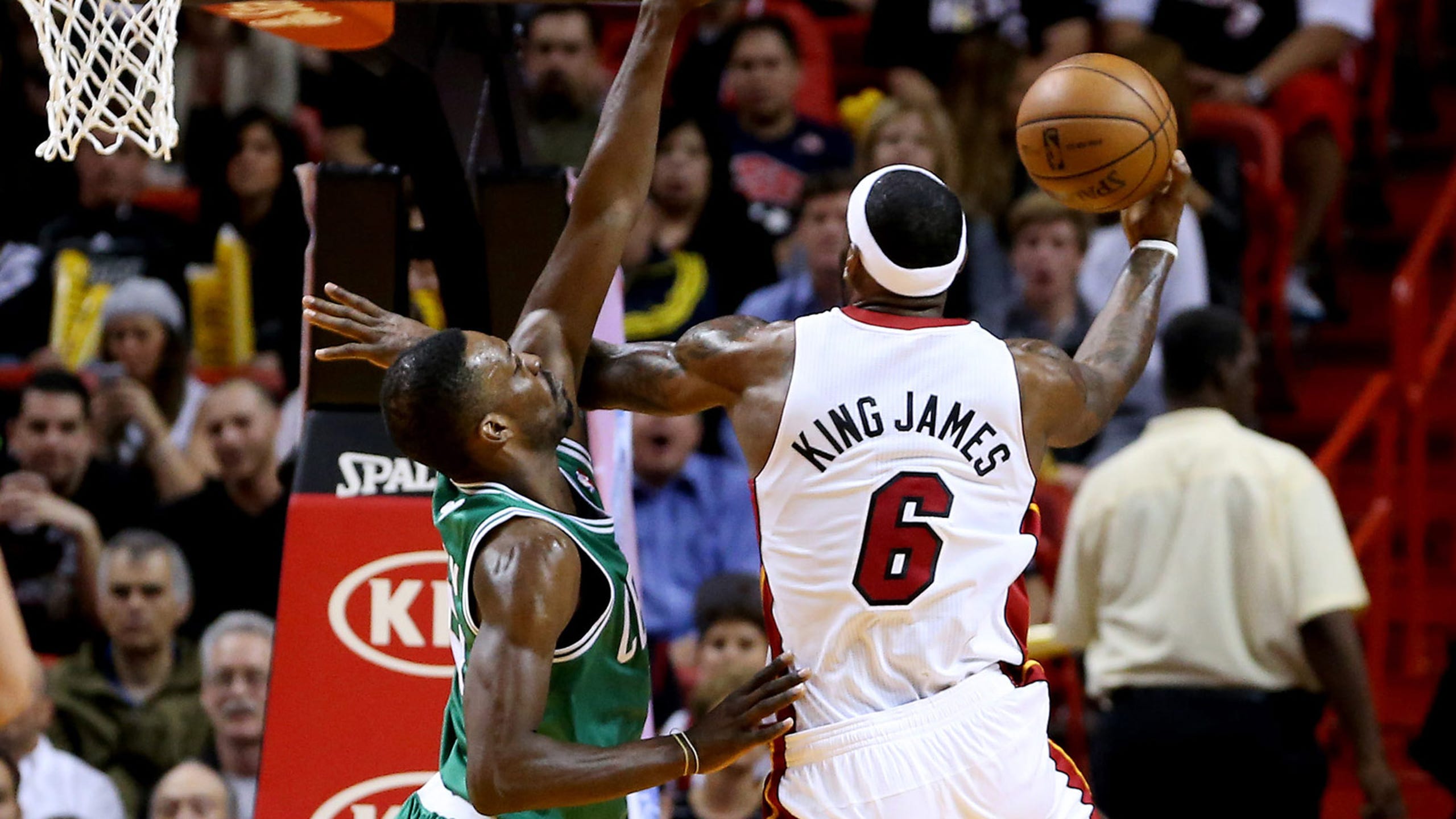 Heat Check: Miami returns home with a welcome win over Celtics
BY foxsports • January 21, 2014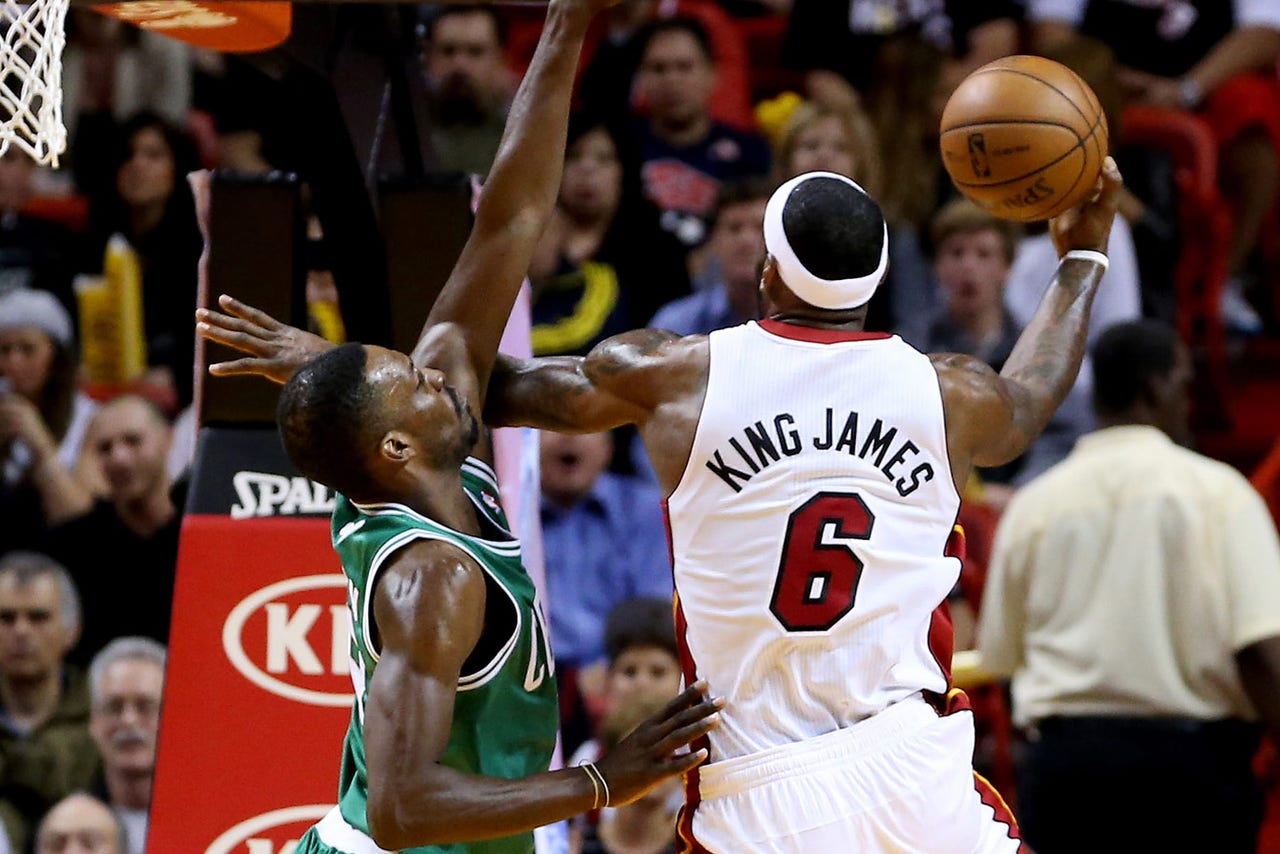 MIAMI -- The Miami Heat made the most of returning home on Tuesday night, holding off the Boston Celtics.
But the Heat continued to struggle without Dwyane Wade as they squandered an 18-point lead and escaped with a 93-86 victory.
Miami (30-12) improved to 6-6 without Wade after going 2-4 during a string of six road games.
LeBron James had 29 points and eight rebounds to lead the Heat. Chris Bosh added 16 points and six boards. Miami also played much better defensively after several poor performances on the road recently.
Wade sat for the third consecutive game to rest his knees. It was the first times this season Wade missed three games in a row.
"You can't predict it. You're going to have some good days and some days where you don't feel great," coach Erik Spoelstra said after being asked about Wade before the game. "We know as long as we stick to the routine, he should get better, quicker and stronger. Now that we're at home we can get back on the routine of strength training and conditioning."
James said Miami was having more trouble coping with Wade's absences this year than last -- when team went 11-2 without the perennial All-Star -- because other players have been banged up and guard Mike Miller no longer is on the team.
Miami was ahead 71-67 after three quarters even though the Celtics (14-29) lost guard Avery Bradley for the game with a sprained right ankle with 10:50 remaining in the half and were monitoring Rajon Rondo's minutes as he recently returned following a knee injury.
James had 12 points and five rebounds to help Miami build a 51-40 halftime lead. That meant the Heat allowed 31 fewer points than in the first half at Atlanta on Monday.
Chris "Birdman" Andersen had nine points and four rebounds in 10:03 of the first half.
Greg Oden made his home debut when he entered with 5:34 left in the second quarter. It was Oden's third game in four years. He played at Washington on Wednesday night and Charlotte on Saturday night.
Oden had two points, a rebound and two fouls in his 5:34 before intermission. He hit the floor at one point after a missed Heat shot but quickly got up and headed down court.
Miami led by as many as 18 points in the first half and outscored Boston in the paint 28-10.
Boston returned to AmericanAirlines Arena for the first time since winning 111-110 on Nov. 9 when Jeff Green hit a 3-pointer with 0.6 seconds left.
THE TURNING POINT
After a timeout with Miami ahead 88-86, Jeff Green's turnover gave the ball to the Heat. James then sank two free throws with 59.5 seconds on the clock for a four-point advantage. Rondo then missed to foul shots with 44 seconds to go.
THE DIFFERENCE MAKER
James, who's effort wasn't dominating but a 29-point performance was much needed.
STAT OF THE GAME
Boston shot 39.3 percent (33 of 84) from the field.
MUST-SEE VIDEO
WHAT'S NEXT
The Heat will play the second of a four-game homestand on Thursday against the Los Angeles Lakers at 8 p.m.
You can follow Charlie McCarthy on Twitter @mccarthy_chas or email him at mac1763@bellsouth.net.
---