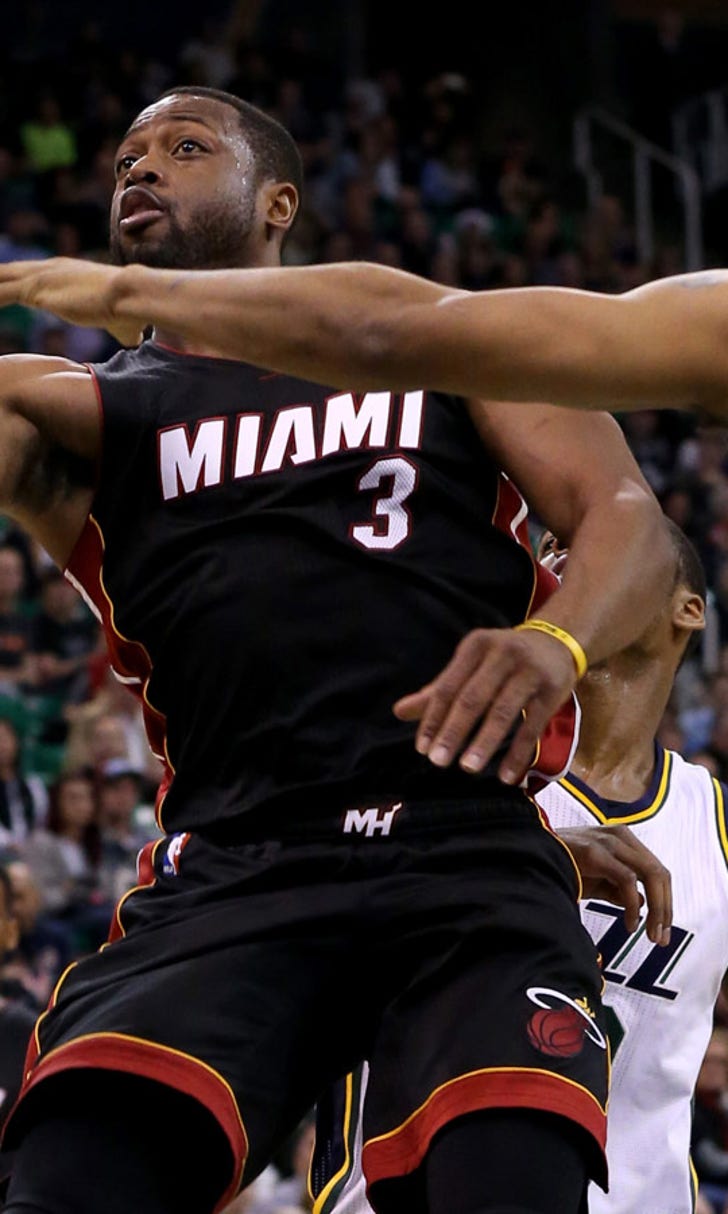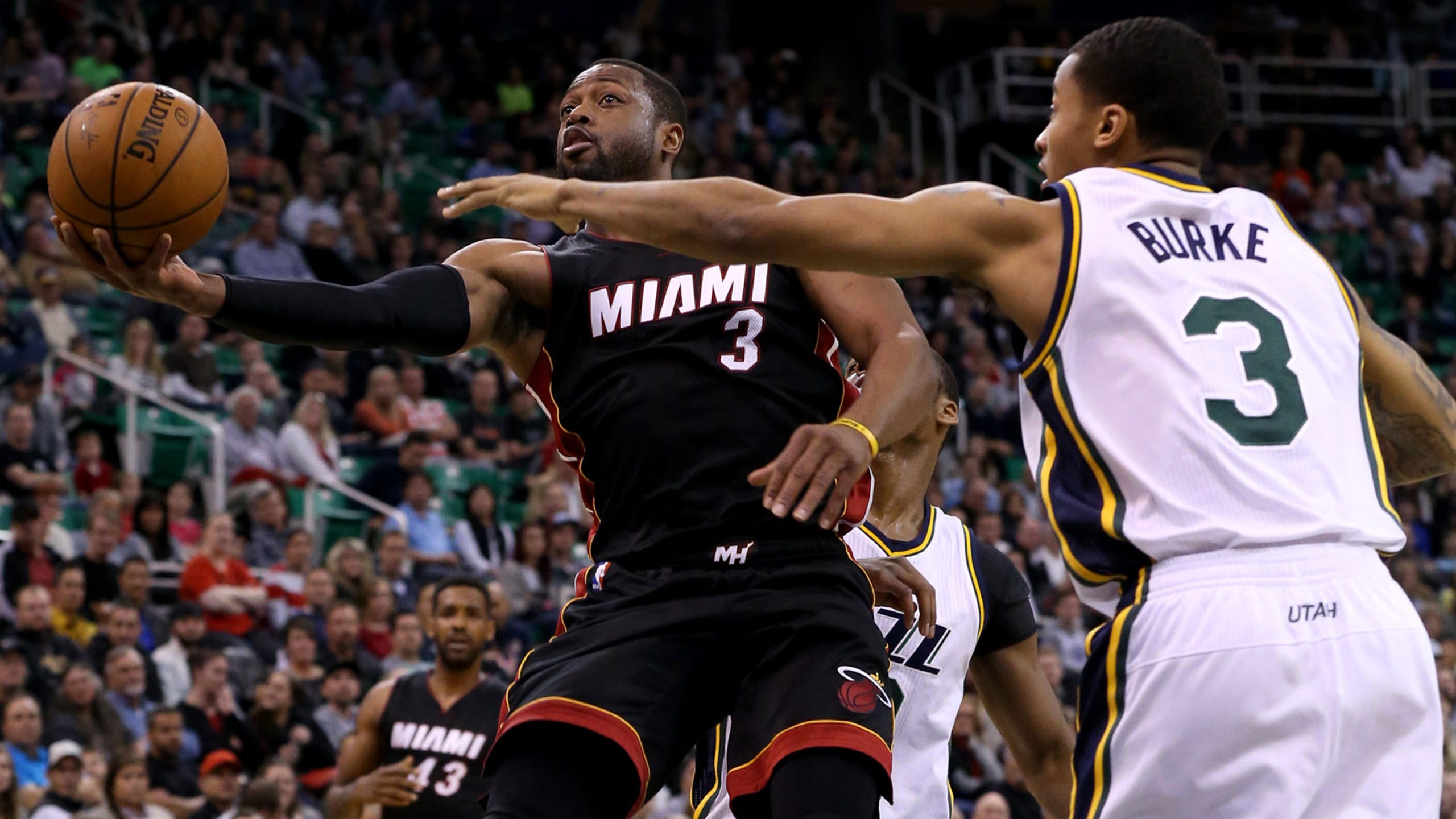 Heat Check: Dwyane Wade steps up as Miami closes out road trip with win
BY foxsports • December 13, 2014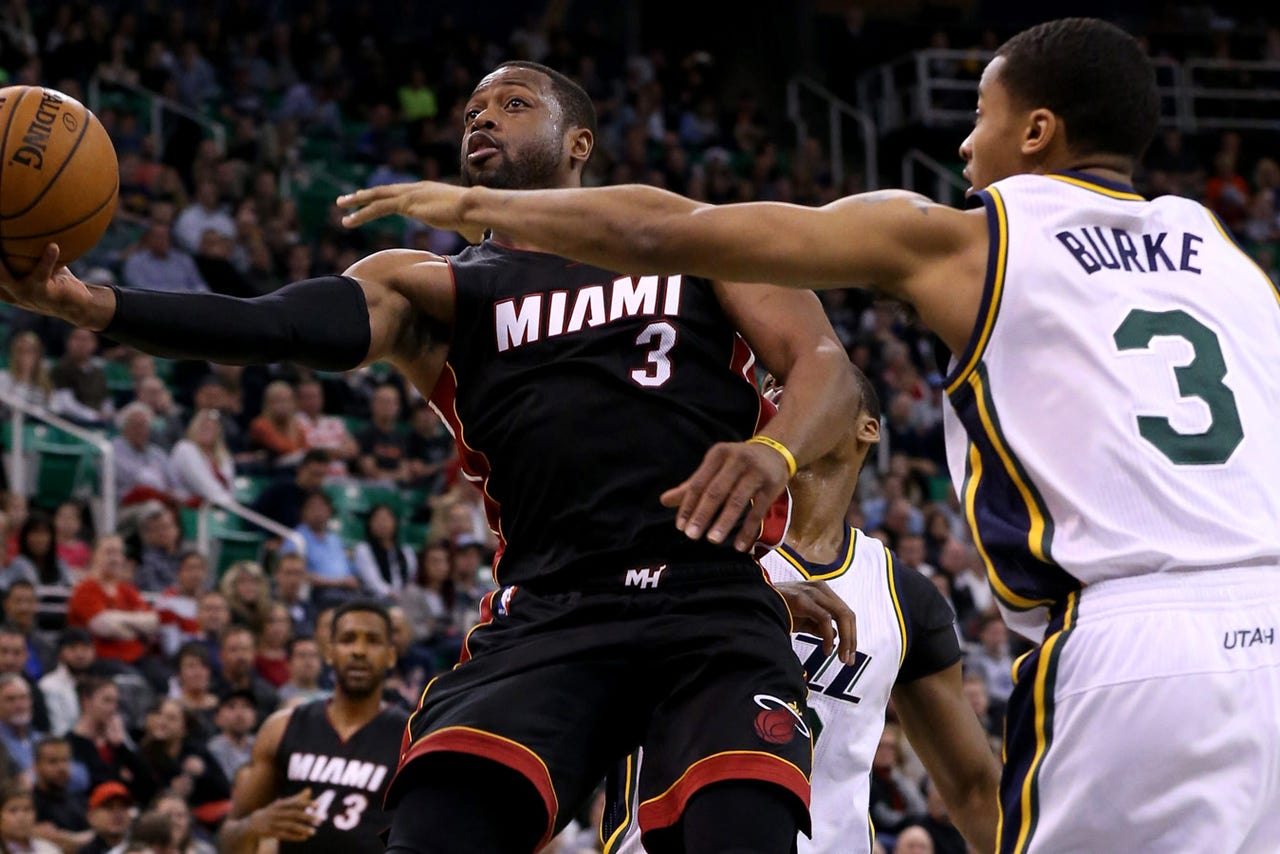 Dwyane Wade shook off the bug that had been affecting his Miami Heat teammates to lead the team down the stretch for the 100-95 win against the Utah Jazz on Friday night.
The Heat wrapped up their five-game road trip by leading the Jazz the entire game, though it wasn't always comfortable. Their offense was humming to the tune of 62 points in the first half on a variety of shots inside and outside the paint. The team found success early by attacking inside against Jazz big men Derrick Favors and Enes Kanter to open up their offense by swinging the ball outside.
Miami was a force inside to start the game with 14 of their first 22 points scored in the paint and it would continue attacking in the first half. Favors left the game after 10 minutes because of an injury, paving the way for a big game from reserve big man Rudy Gobert (nine points, 11 rebounds and five blocks) who helped protect the rim alongside Kanter (25 points, eight rebounds) to contain the Heat's offense.
With the Jazz big men playing so effectively, the Heat couldn't penetrate as easily in the second half, and they resorted to primarily swinging the ball around the perimeter and attempting jump shots. For the fourth time in their road trip, the Heat were held to fewer than 40 points in the second half and they struggled to create offense when Wade was not on the floor. After scoring 30 points inside the paint in the first half, Miami only had eight in the second.
The game got close in crunch time with the Jazz making timely baskets and the Heat committing a pair of unforced turnovers that gave the home team some life and a fighting chance to take the game into overtime. Ultimately, Wade and Norris Cole iced the game at the free-throw line and allow the team to end their road trip on a high note.
THE TURNING POINT
The Jazz cut it to 80-79 early in the fourth quarter, but Wade and Mario Chalmers responded to lead the Heat on a 9-2 run including a pair of 3-pointers by the duo.
THE DIFFERENCE MAKER
Wade reached his season-high with 29 points and three clutch free throws to hold off the Jazz. His eight fourth-quarter points were crucial, but he also got his teammates going early with four assists in the first quarter.
STAT OF THE GAME
Miami improved to 10-0 when they hold a lead entering the fourth quarter.
WHAT'S NEXT
The Heat return home to host the Chicago Bulls on Sunday at 6 p.m.
You can follow Surya Fernandez on Twitter @SuryaHeatNBA or email him at SuryaFoxSports@gmail.com.
---