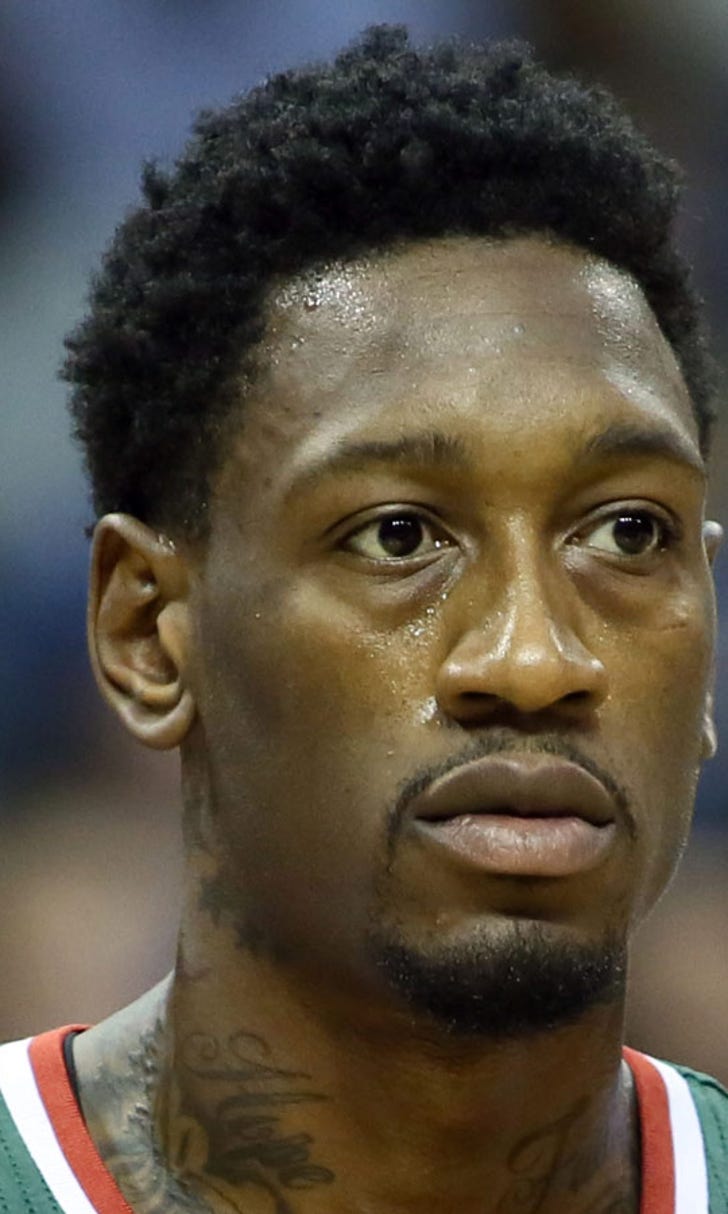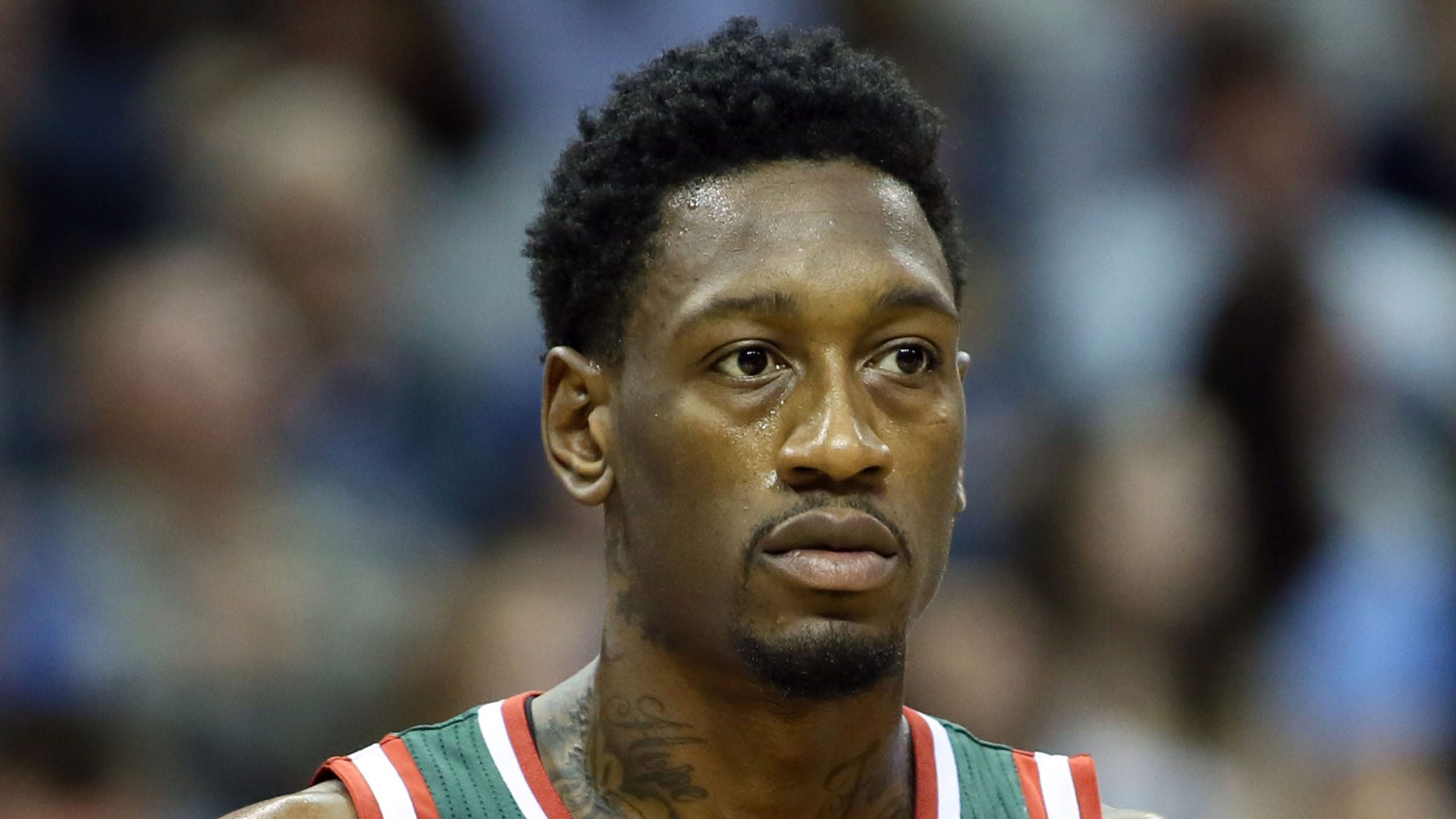 Health at root of Sanders' absence from Bucks
BY foxsports • January 6, 2015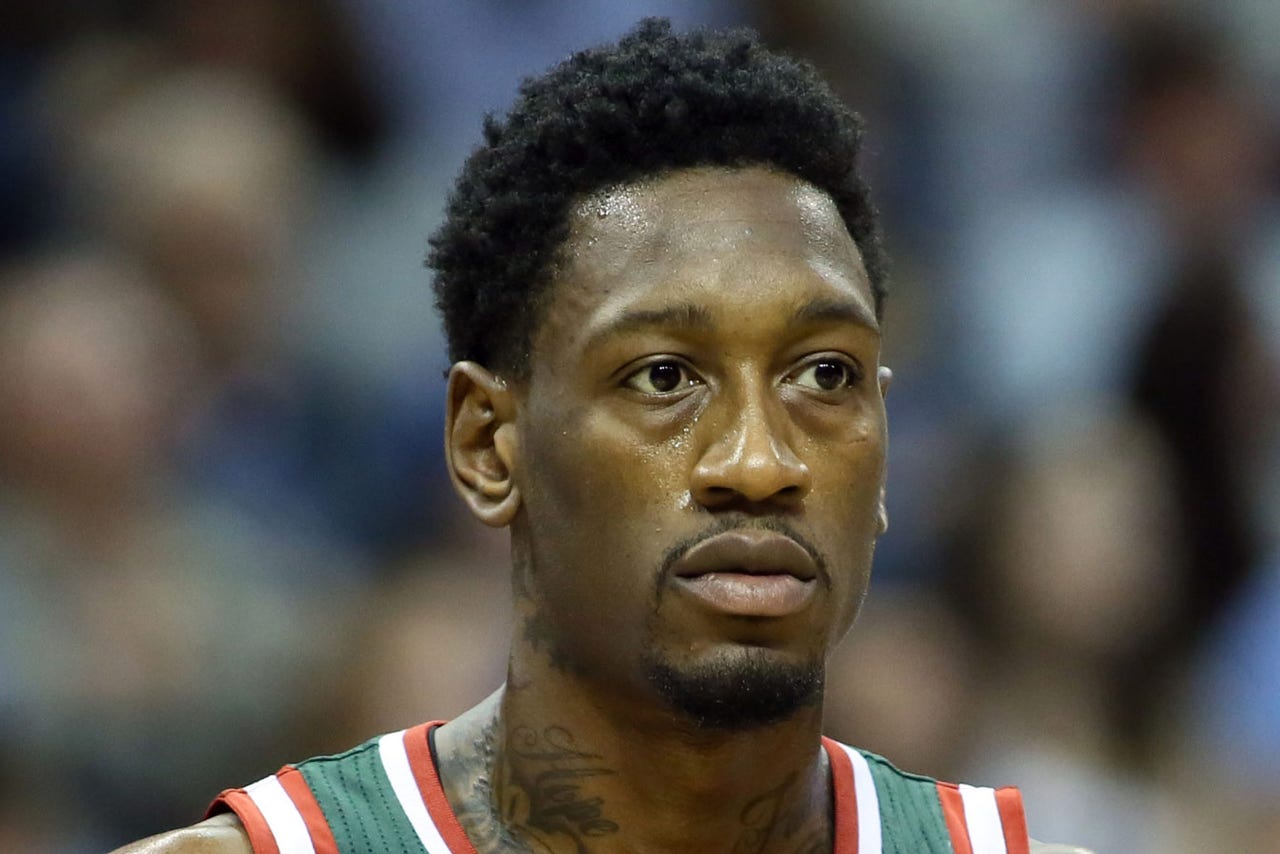 MILWAUKEE -- Just under an hour before tipoff Tuesday, Milwaukee Bucks center Larry Sanders ended his two-week long absence.
Sanders sat on the bench in street clothes for Milwaukee's 102-96 loss to the Phoenix Suns at the BMO Harris Bradley Center, missing his sixth consecutive game.
While he didn't play, Sanders did address the media following the game and refuted the recent report that he told Bucks officials he no longer wants to play basketball professionally.
"Someone also told me that," Sanders said when asked about the report. "I haven't seen that yet. I figured with my absence that something was going to come out sooner than later.
"That's not true. But what is true I would say is that I'm in the process of working things out now internally to do what's best for my psyche and my physical health going forward. There's a lot of evaluating going on. There's a lot of inside talk just to put myself in the best place for my health right now."
Sanders confirmed that Tuesday was the first time he has been around the team since last appearing in a game on Dec. 23. The Bucks initially said Sanders was out due to illness but later deemed the reason for his absence as "personal reasons."
The 26-year-old is in the first year of a four-year, $44 million contract extension he signed with Milwaukee in August 2013.
"I'm definitely making progress," Sanders said of his personal situation. "I'm trying to get to the root of a lot of issues and get them corrected going forward."
There's no timetable for Sanders' return to the lineup. Bucks coach Jason Kidd said the fifth-year center will not accompany the team to Philadelphia for Wednesday's game against the 76ers.
Milwaukee returns home to face Minnesota on Friday and plays Saturday in Chicago before departing to London for a game against the New York Knicks on Jan. 15.
"I kind of go by recommendations," Sanders said. "I'm definitely keeping my ear to those who are close to me and seeing what they say is best for my health moving forward."
Sanders was asked how important basketball is to him at this current time with what he is dealing with personally.
"Without these things being corrected, I don't think basketball would be something I could even do," Sanders said. "I have to work my way back to try to be able to play."
This certainly wasn't the way Sanders had expected to bounce back after last year's disastrous season.
His tumultuous 2013-14 campaign began with a 25-game absence due to a torn thumb ligament suffered in an altercation at a local nightclub and ended when a fractured right orbital bone caused him to miss the final 31 games of the season.
He has started 26 of the 27 games he's played in this season, averaging 7.3 points, 6.1 rebounds and 1.4 blocks.
"It was good to see Larry back," Kidd said. "(Now we need) to go through the process of getting him back in the swing of things."
Follow Andrew Gruman on Twitter
---