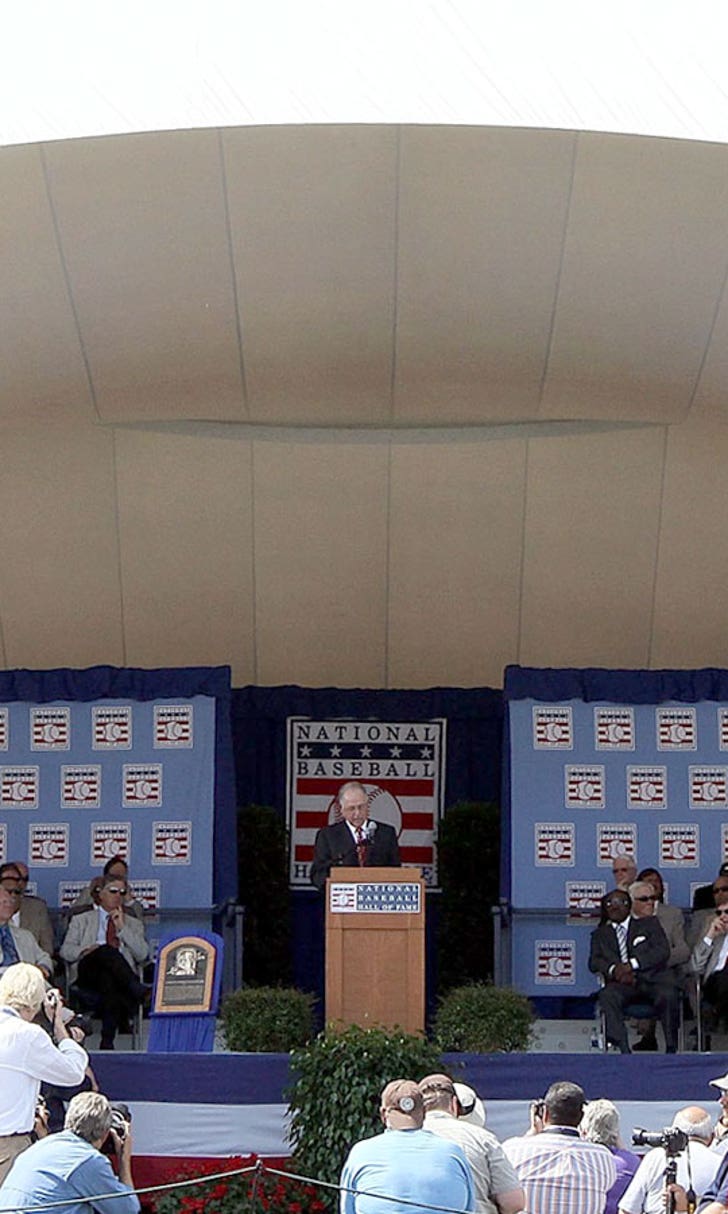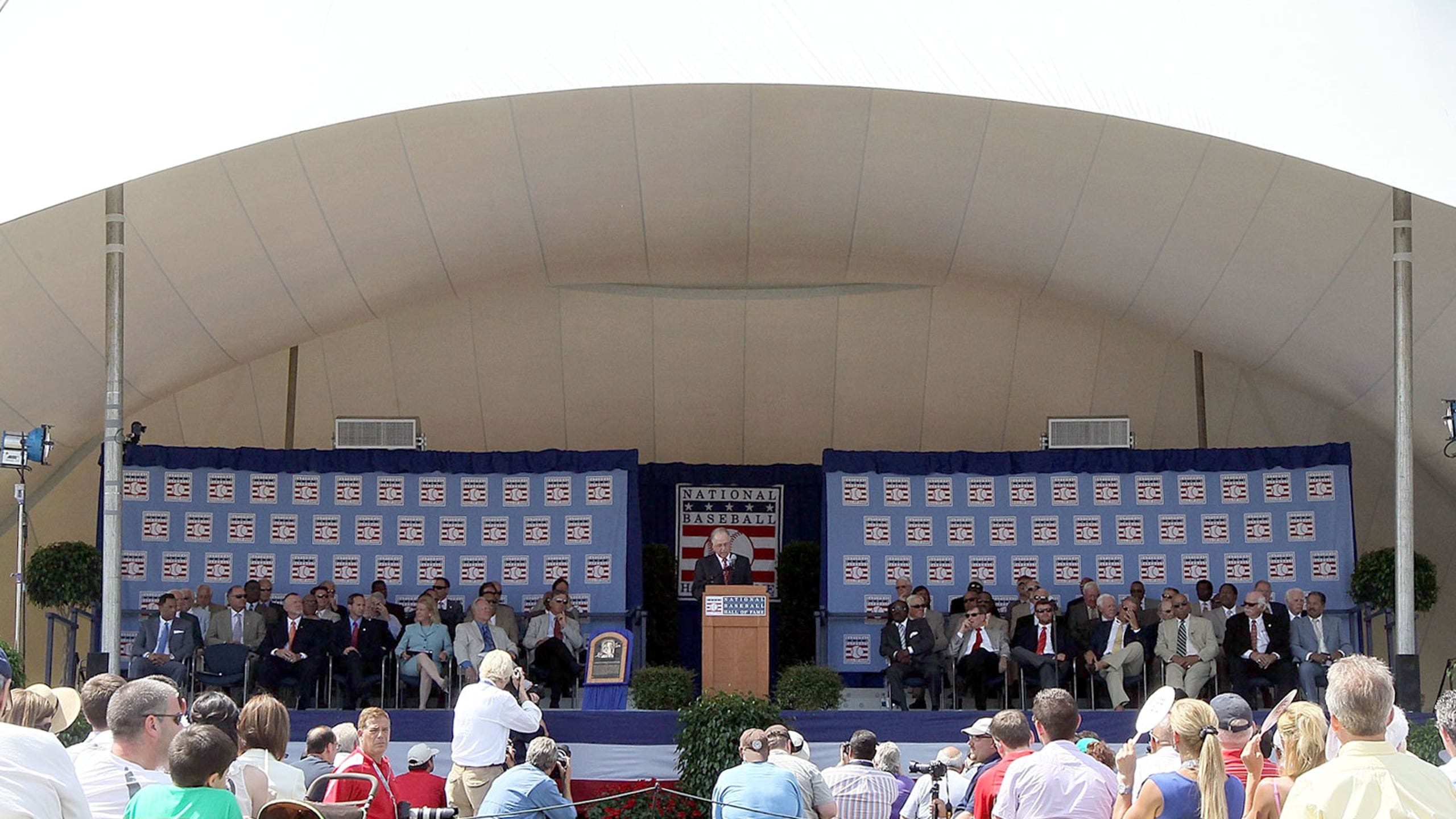 Heal thyselves, Hall voters
BY foxsports • November 19, 2015
Someone named Steve Aschburner who used to cover baseball doesn't get a Hall of Fame ballot any more, which is (understandably enough) frustrating for him. So he's written a column that's filled with frustration and various other unattractive qualities.
I wrote a column just yesterday about another longtime baseball writer/voter's complaints, and don't really have the stomach for doing that again (plus Craig's already handled things quite well).
All that said, there is something really interesting in Aschburner's column, because he did some actual research I hadn't seen before, the relevance of which I will suggest in a moment.
As you probably know, it's mostly "honorary" BBWAA members like Aschburner -- people who haven't actually covered baseball in quite some time -- who were excised from the electorate.
Well, last time around they voted differently:
Of the 549 BBWAA members who cast ballots for the Class of 2015, 231—a pretty decent sample size for our purposes—agreed to "go public" by having their names and votes listed on the association's Web site. Ninety-nine were honorary (retired) members, the other 132 still active in covering the game.

Bonds (36.8 percent overall in the actual Hall election) and Clemens (37.5), in their third year of eligibility, each received about half of the 75 percent approval needed for enshrinement. Given the monstrous statistics they posted and their on-field deeds, such lukewarm support indicates how gravely many voters have taken their betrayal of the game.

But if we break that down by class of voter, a trend emerges. Of those who released their ballots to the BBWAA's own Web site, only 25 of 99 honorary members (25.3 percent) voted for Bonds, compared to 69 of 132 active members (52.3). Clemens' support showed a similar gap, 25.3 percent versus 51.5.

Bagwell likewise had more backers among active members, getting 68.9 percent from them to 57.6 percent "yea" votes from honorary ones. As for Piazza, he would have been inducted in August with Randy Johnson, Pedro Martinez, John Smoltz, and Craig Biggio if determined solely by the current writers. They backed the former Dodgers and Mets catcher at an 83.3 percent rate, compared to 68.7 percent from honorary voters.

The pattern is likely to gain traction, too, as more honorary members lose their votes each year and additional newer writers qualify. Understandably, even media people want to see their particular generation of stars validated, those players they watched and covered. The Hall obviously has plenty of financial and institutional skin in the game. It needs baseball heroes on the stage for its annual induction ceremony, fresh plaques for its standing-room-only attendance all summer. And it soon might run low on the cleanest candidates, though Ken Griffey Jr. is expected to sail in this year without much whiff of cheating.
Aschburner's point is that the process will necessarily suffer, because now the sports-drug guys should fare at least somewhat better. He considers that a bug. You might think it's a feature. Either way, that's not my point.
My point is that various pundits have been arguing that the Hall's recent changes are designed to hurt the sports-drugs guys. That they're obviously designed to do that. Maybe that alone.
But there have been only two real changes: excising old writers from the electorate, the great majority of whom have not and would never vote for those guys; and lowering the eligibility period from 15 years to 10.
Well, the first of those apparently helps the sports-drug guys, and the second probably hurts them.
Even Steven.
But here's the thing: lowering the eligibility period really hurts the sports-drugs guys ONLY IF THE REMAINING VOTERS STILL DON'T VOTE FOR THEM.
So, yes. I will repeat something I wrote just yesterday: Voters, heal thyselves. Especially now that the Hall of Fame has done some of the work for you.
---