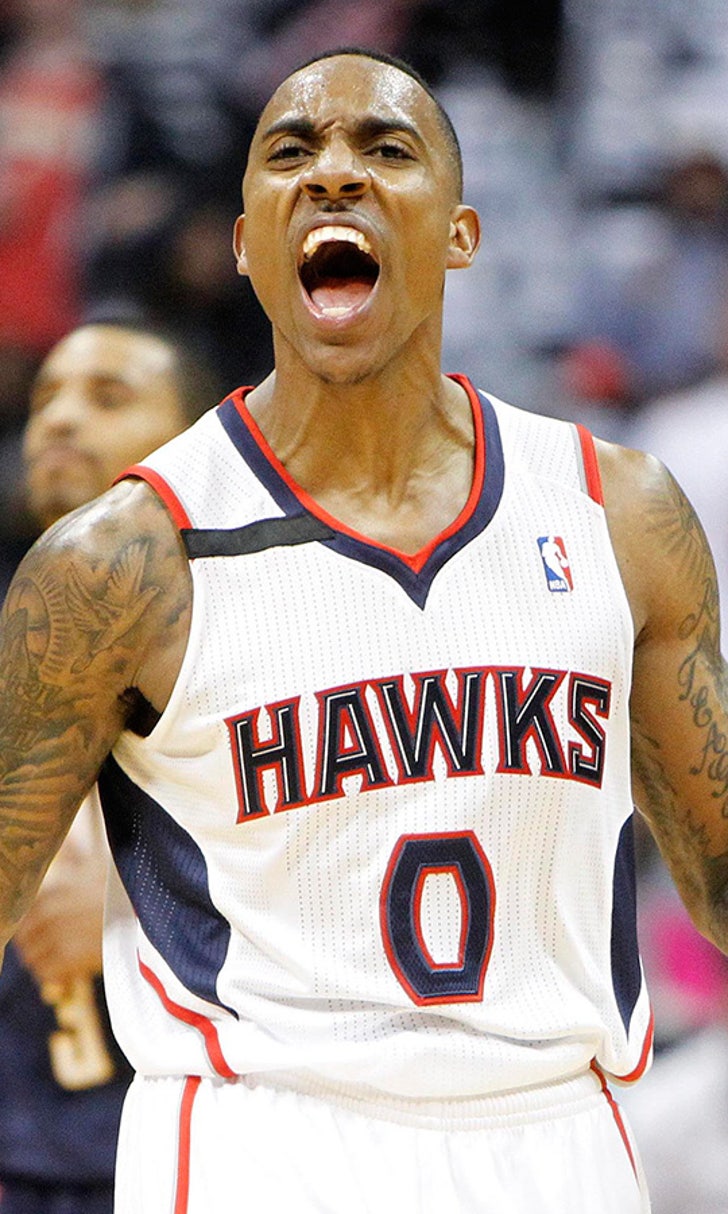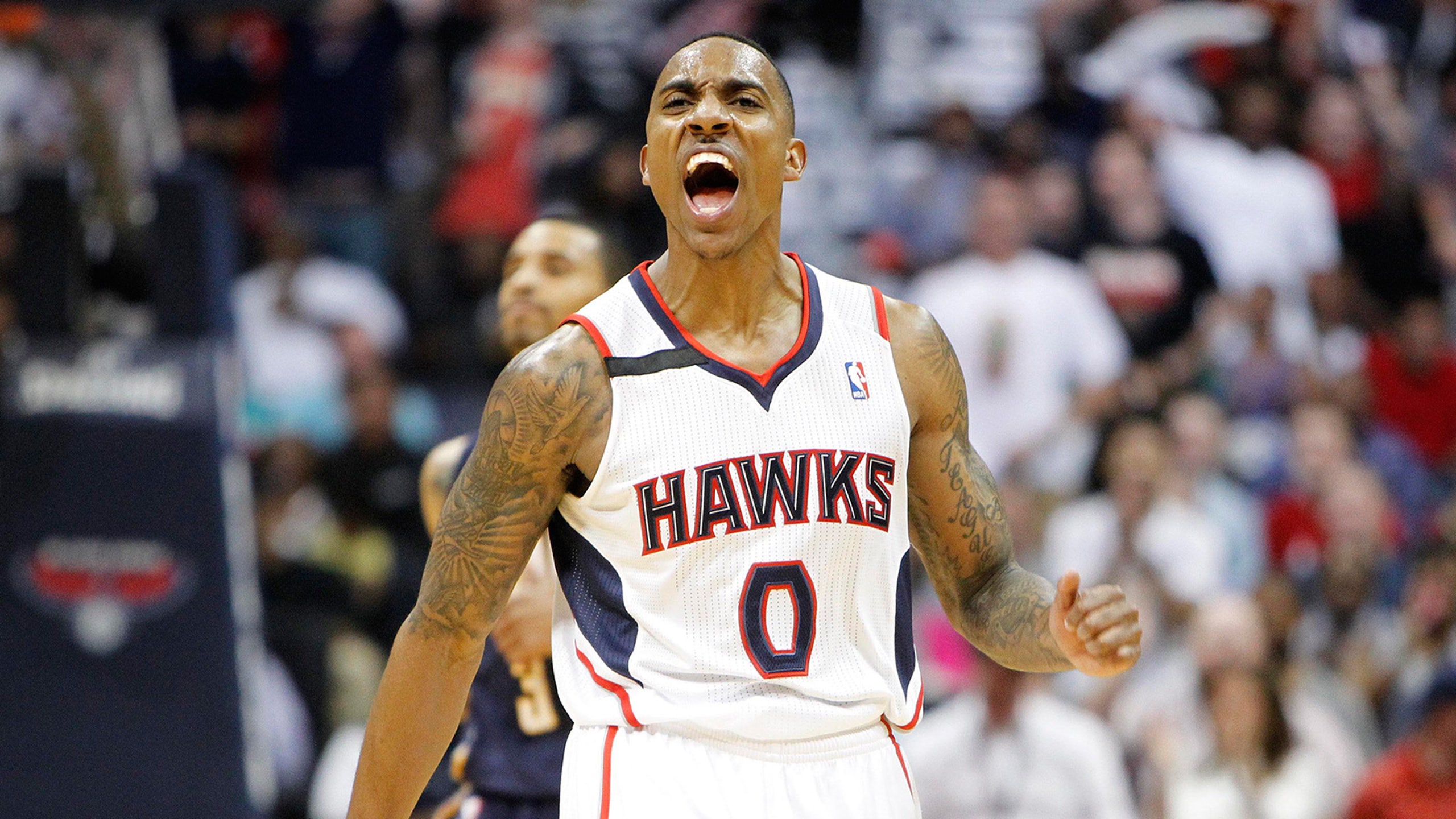 Hawks to start season Oct. 29 in Toronto, face Pacers in home opener
BY foxsports • August 13, 2014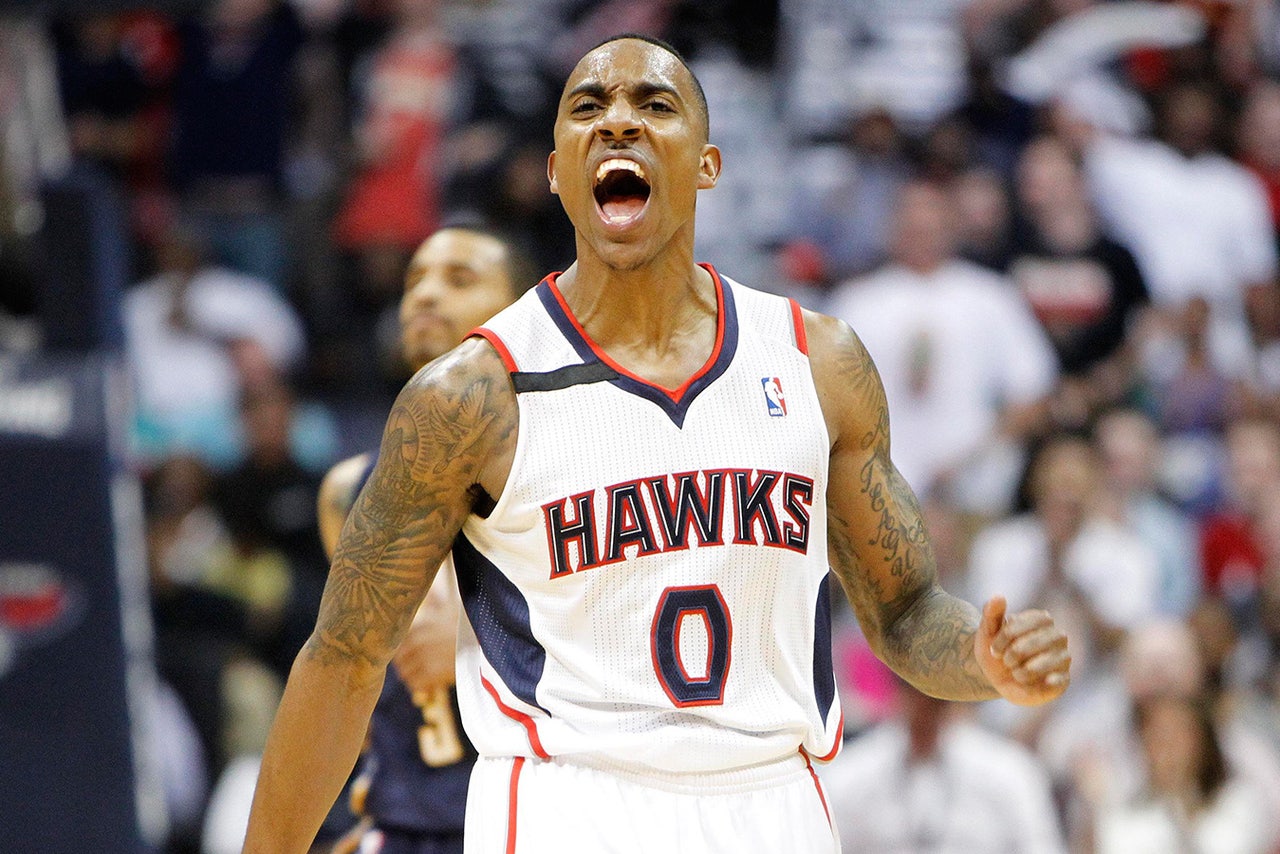 The NBA released the 2014-15 regular season schedule Wednesday and announced the Atlanta Hawks will begin the campaign on Wednesday, Oct. 29th in Toronto before the home opener against Indiana on Saturday, Nov. 1st at Philips Arena.
Every game will air live on the Hawks flagship radio station, SportsRadio 92.9 The Game, with The Voice of the Hawks Steve Holman announcing the action. The local TV schedule on Fox Sports South and SportSouth will be released at a later date. Atlanta is scheduled to appear on national television four times -- Nov. 10th at New York (NBA TV), Jan. 14th at Boston (ESPN), Jan. 19th vs. Detroit (ESPN) and Feb. 2nd at New Orleans (NBA TV).
During the 82-game regular season schedule, Atlanta will take on each Eastern Conference team four times with the exception of Boston and Chicago (once at Philips Arena, twice on the road), and New York and Indiana (twice at home, once on the road). The Hawks face each Western Conference opponent twice.
The Hawks will find themselves at home for several games surrounding the holidays, including contests against Toronto (Wednesday, Nov. 26th), New Orleans (Friday, Nov. 28th) and Charlotte (Saturday, Nov. 29th) just before and after Thanksgiving, and the LA Clippers (Tuesday, Dec. 23rd), Milwaukee (Friday, Dec. 26th) and Cleveland (Tuesday, Dec. 30th) in late December.
Of the 41 contests at Philips Arena, 22 will be weekend games (13 Friday/five Saturday/four Sunday). The Sunday contests feature earlier tip times -- Dec. 7th vs. Denver (3:30 p.m.), Jan. 11th vs. Washington (3 p.m.), Jan. 25th vs. Minnesota (6 p.m.) and Mar. 22nd vs. San Antonio (3 p.m.).
Other notable matchups include the Cleveland Cavaliers (Dec. 30th and Mar. 6th), Los Angeles Lakers (Nov. 18th) and Miami Heat (Nov. 14th and Mar. 27th).
Atlanta's longest homestand consists of seven-in-a-row from Jan. 19th-31st, highlighted by matchups with the Pacers (Jan. 21st), Oklahoma City Thunder (Jan. 23rd) and Brooklyn Nets (Jan. 28th). Earlier in the month, the Hawks play eight-of-ten away from home, including a three-game West coast trip (Utah Jazz Jan. 2nd, Portland Trail Blazers Jan. 3rd, Los Angeles Clippers Jan. 5th) and a four-games-in-five-nights trek to take on the Philadelphia 76ers (Jan. 13th), Boston Celtics (Jan. 14th), Toronto Raptors (Jan. 16th) and Chicago Bulls (Jan. 17th). The annual Martin Luther King Jr. holiday game at Philips Arena is set for Monday, Jan. 19th against Detroit (2:30 p.m. tip).
Atlanta's final game before the All-Star break is Feb. 11th at Boston, and the Hawks resume play on Feb. 20th vs. Toronto, a span of eight days between contests. The Hawks hit the road for their longest trip in late March, playing six straight away, starting with Denver on Mar. 11th and finishing at Oklahoma City on Mar. 20th.
Among 21 total back-to-back sets, the schedule includes two home/home back-to-backs (Friday, Nov. 28th vs. New Orleans and Saturday, Nov. 29th vs. Charlotte; Friday, Jan. 30th vs. Portland and Saturday, Jan. 31st vs. Philadelphia). Atlanta's busiest home months are November and January (nine games during each) while they take to the road a season-high 10 times in March.
All Hawks home games will start at 7:30 p.m. except the four Sunday games listed above, and the aforementioned Jan. 19th MLK Day game vs. Detroit (2:30 p.m.).
---