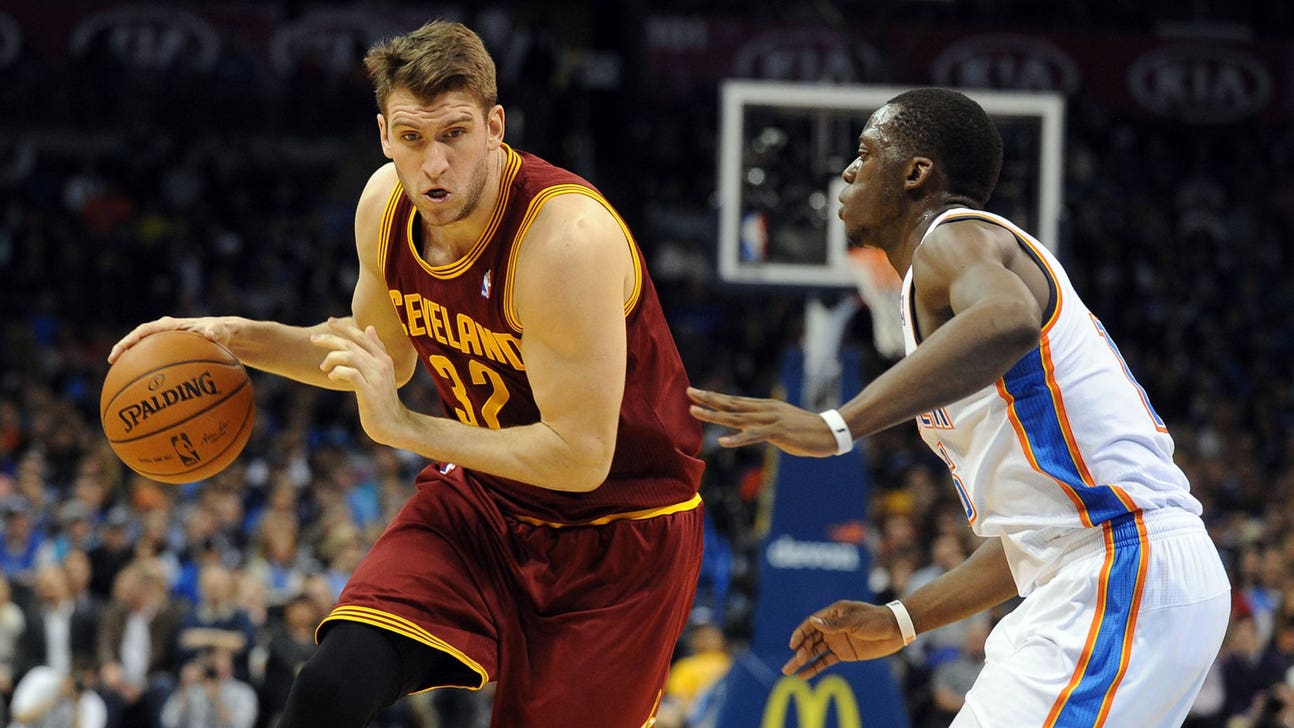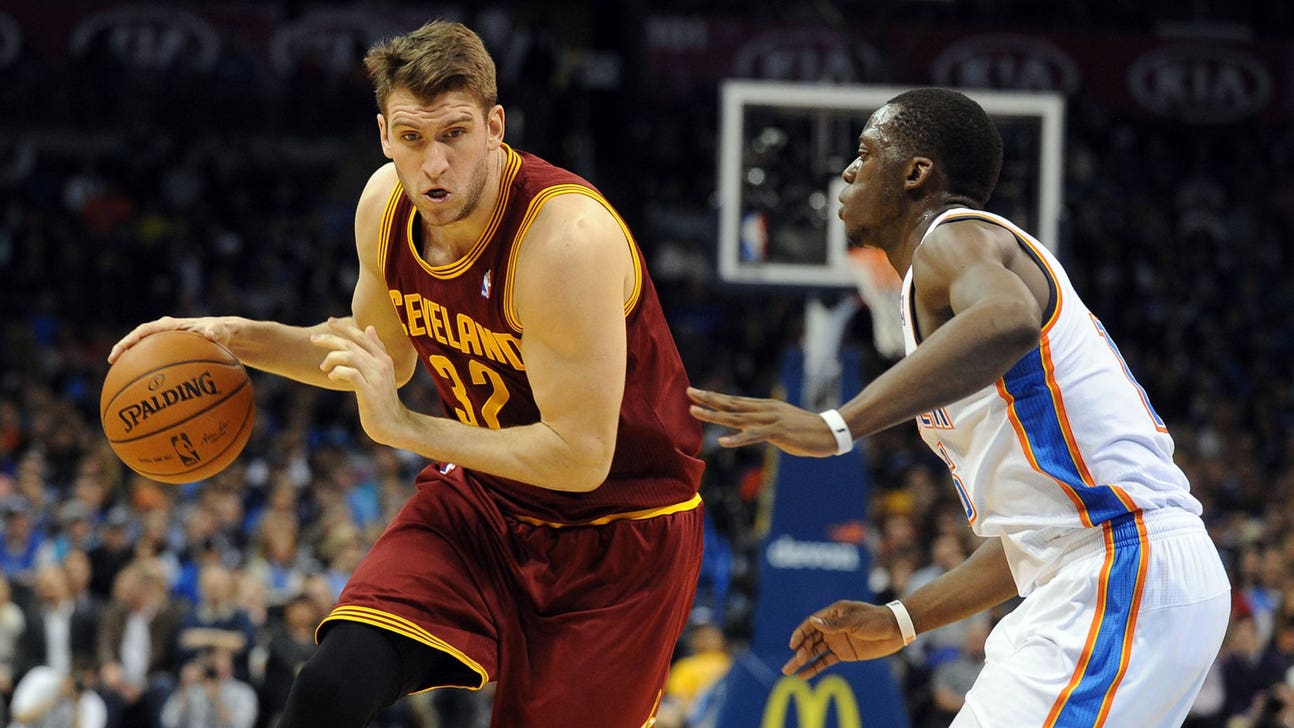 Hawes finding range with Cavs
Published
Feb. 27, 2014 4:58 p.m. ET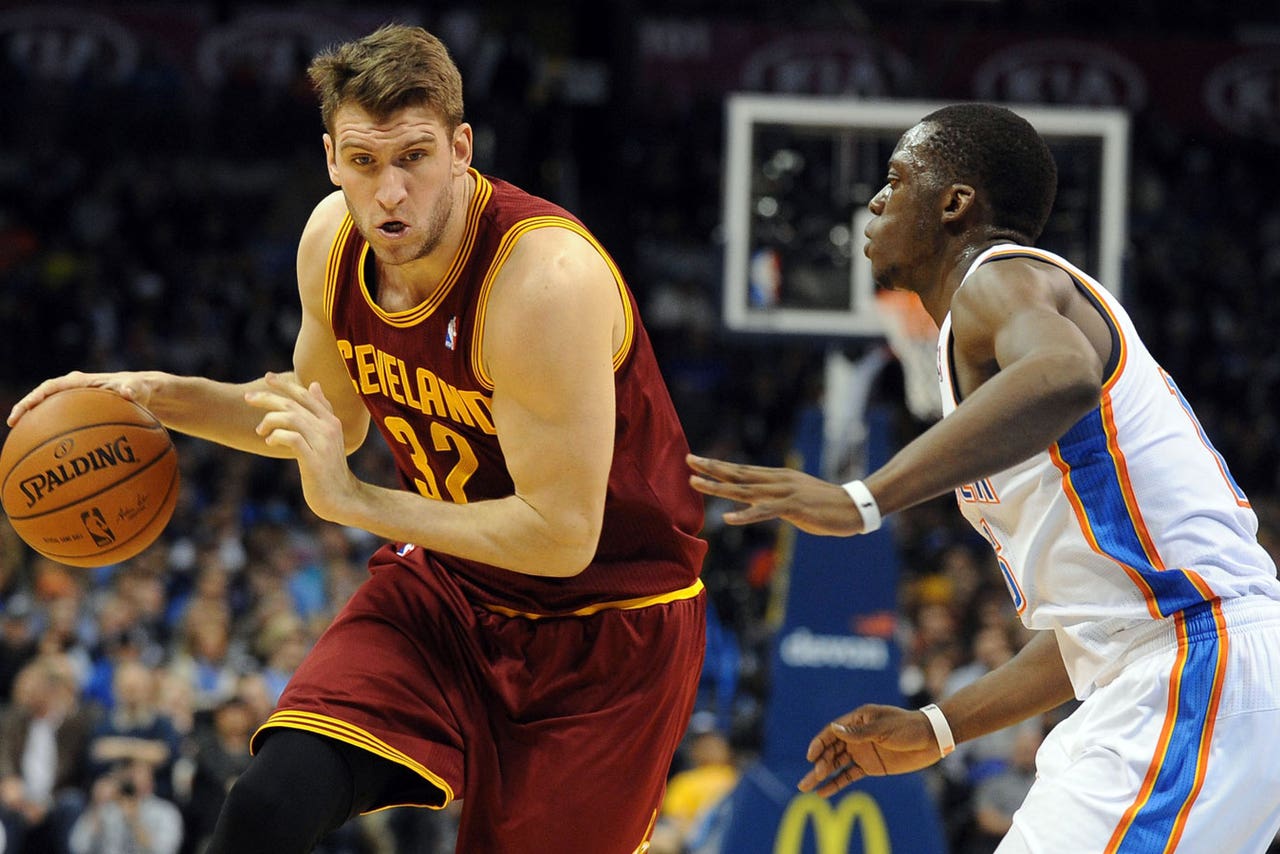 It may only be four games, but Spencer Hawes is off to the best start of his career.
OK, it's not really a start. Not if you're talking about the actual season. But it is a fresh start for Hawes, who was traded to the Cavaliers last week after three-and-a-half years with the 76ers.
Hawes has played four games with the Cavs, starting in each of the previous two. In those four games, the 7-foot-1 center is averaging a career-high 14.3 points and 9.0 rebounds, while shooting a career-high 47 percent on 3-pointers.
What's happened?
Hawes says it's all about his Cavs teammates and their sense of urgency in trying to make the playoffs.
"They've really embraced me and helped me out along the way, trying to make this as seamless as possible knowing that we have no time to spare," Hawes said after the Cavs' 114-104 road win vs. the Thunder on Wednesday. "They've really helped me out on both ends and just tried to assimilate me as quickly as possible."
Hawes scored 19 points and grabbed seven rebounds in Wednesday's victory, which came over the team with the best record in the Western Conference. He has also proven to be a fine passer, often rewarding teammates who cut to the basket.
And that's a big key to beating top opponents such as the Thunder, according to Cavs coach Mike Brown.
"If a guy wasn't open because he got denied, he cut backdoor," Brown explained. "Sometimes he got it, sometimes he didn't. But the thing to getting backdoor at a good pace, it allowed the next guy to come out on the floor and be open."
The Cavs enter Friday's game vs. the Jazz with a record of 23-36. They're four games out of the final playoff spot with 23 to go. If they make it, the addition of Hawes is likely to play a major role.
"He's getting a little bit more comfortable," Brown said. "We're getting a little more comfortable with him. Every passing day the fit is better and better on both ends of the floor."
---