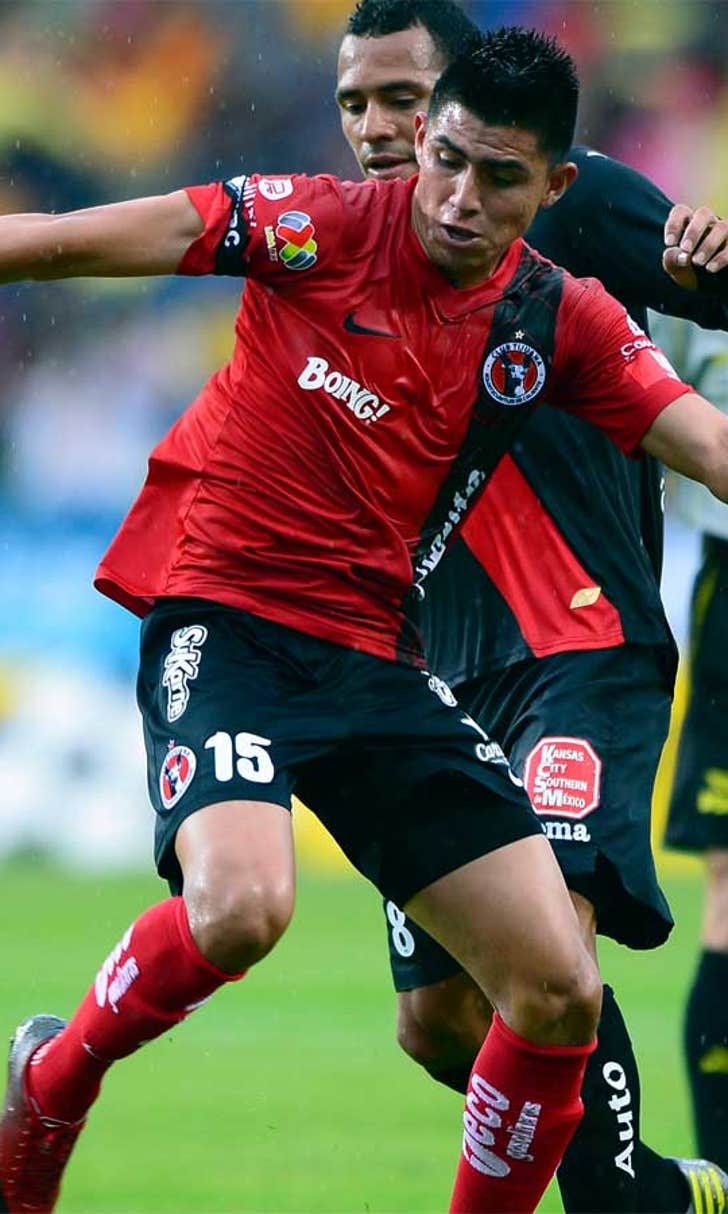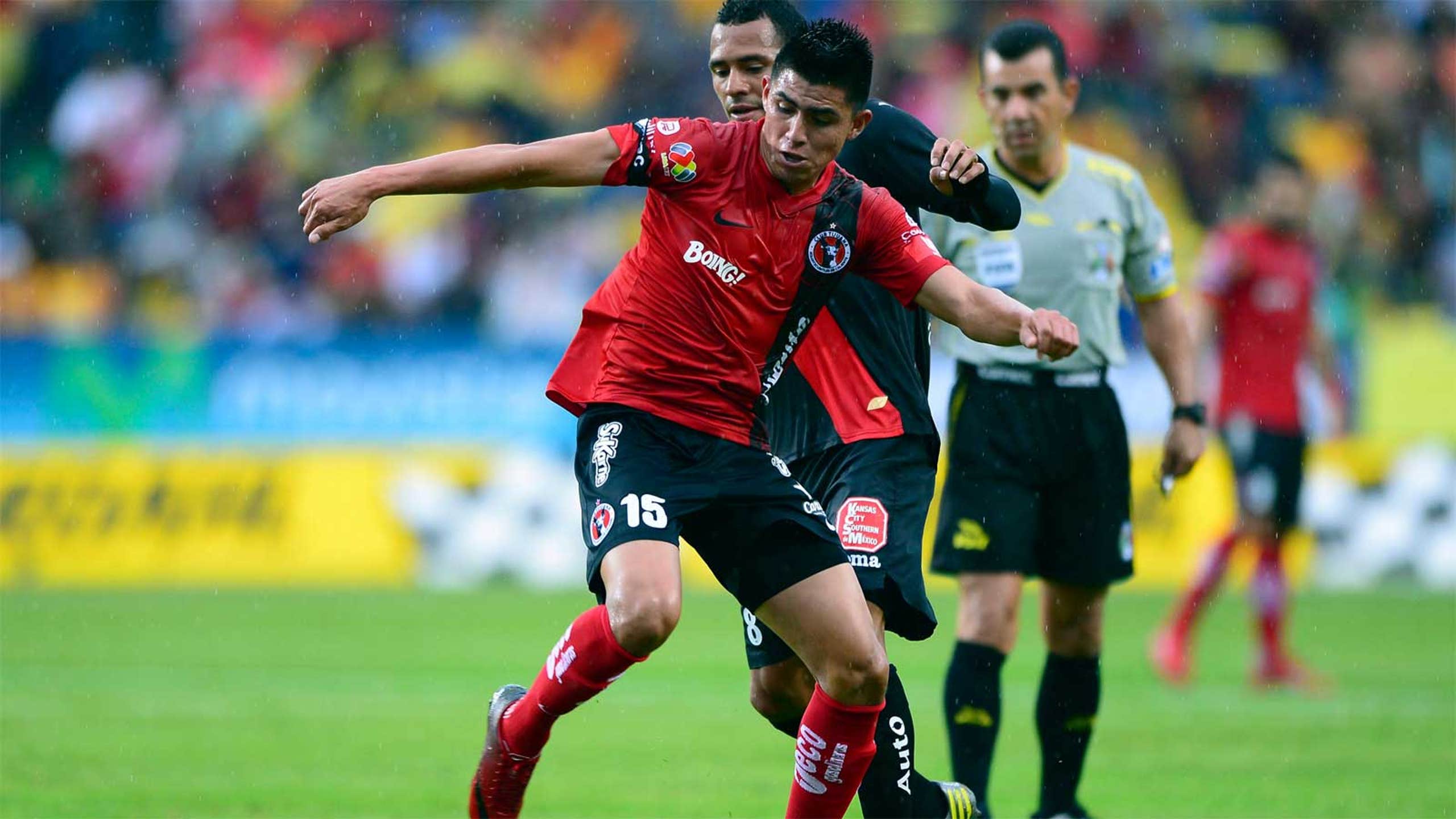 'Happy Coincidence' led to Xolos' Mexican-American identity
BY foxsports • February 25, 2014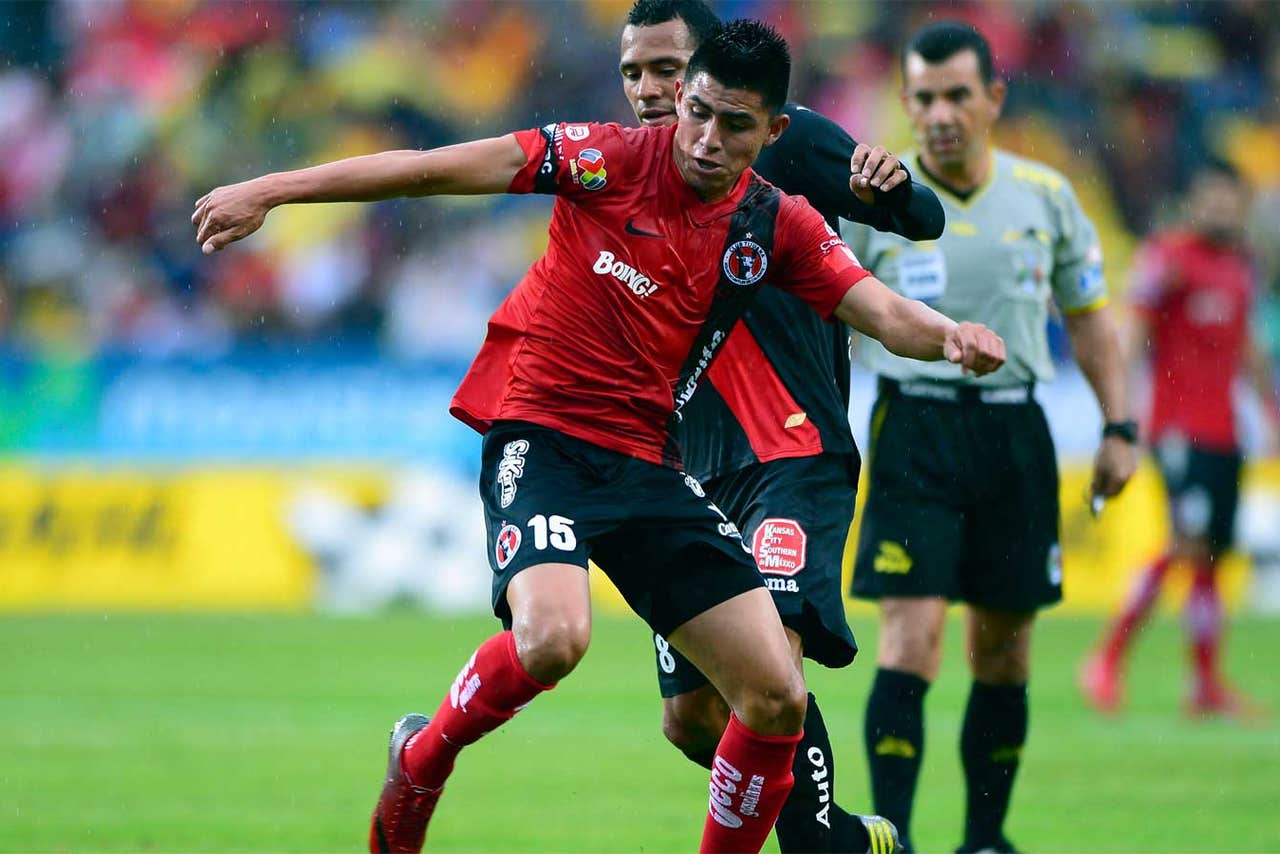 It was about five years ago that an acquaintance of Joe Corona found out about open tryouts for a professional soccer team just across the border from San Diego. Corona, only 18 at the time, had just completed his first collegiate season for the San Diego State Aztecs.
Despite being a true freshman and getting a little over 500 minutes of playing time, the Los Angeles-born Corona notched three goals and an assist, proving his worth at the alma mater for American soccer legends such as Marcelo Balboa and Eric Wynalda.
When Corona, now 23, eventually relented to his friend's suggestion and impressed at the then-second division Xolos, he inadvertently launched the team's American-centric strategy, one that has yielded promotion into the top flight, a Liga MX championship run, a Copa Libertadores berth, and the chance to make the FIFA Club World Cup, all in just five years. The team itself, founded in 2007, is considered a model for success in the Mexican game.
Joe eventually landed a spot in the U.S. Men'€™s National Team, a success story that made other Americans consider the move an attractive one. Left back Edgar Castillo followed suit. Another defender, Greg Garza, preferred Xolos to MLS despite having few ties to the country other than his father'€™s lineage. Currently, Tijuana boasts at least eight Mexican-Americans on its team, including striker Herculez Gomez and new signing Armando Moreno.
Now, it seems inevitable and quite logical and Xolos would have adopted such a strategy, given its geographic proximity to the United States and the abundance of young, mostly untapped talent in Southern California with ties to Mexico. But, was it a conscious move? Not according to General Manager Ignacio Palou.
"It was a happy coincidence,"€ said the stoic Palou in an interview for FOX Deportes. "We didn'€™t seek this situation out. Most of the kids in our youth system have both nationalities because that's a common thing in Tijuana," he continued.
As coincidental as it might be, the strategy has given Xolos an important competitive advantage despite not having one of the highest payrolls in the billionaire-laden Liga MX. Teams are bound by the limitation of having a maximum of five foreign players on the squad, a move designed to support Mexican player development and benefit the national team.
Xolos, however, boasts 14 foreign-born members who are available for its first team, including the eight Americans. A ninth player, defender Javier Gandolfi, is an Argentine-born naturalized Mexican citizen.  Because of these advantages, the team's focus on signing Mexican-Americans is likely to continue.
But what about life in Tijuana for the plethora of Yanks? The city, riddled with drug-related violence over the last decade, went from being a popular weekend destination for Americans to one of the most dangerous places on the continent under the presidency of Felipe Calderon. That situation has quickly reverted, though news outlets and public opinion has been slow to follow.
Living in posh neighborhoods within the city, or, in the cases of some youth players, remaining in San Diego County with their families, there are no complaints to be heard. A special border crossing pass that cuts through the more than two-hour wait is a common commodity for the Americans, who are thus privy to the comforts of America while plying their trade in a foreign country.
Other teams in Mexico have followed suit. Tigres, Santos and Monterrey, all squads relatively close to the U.S. border, have signed players with American citizenship. Following Tijuana's promotion into the first division in 2011, central Mexico's Puebla FC signed Chicago-born DaMarcus Beasley to a long-term contract. Michael Orozco, the goal scorer in the United States' first-ever victory against Mexico at the Estadio Azteca, is Beasley'€™s teammate at the club.
Mexican-born goalkeeper William Yarbrough is coming off his first professional title, as he started throughout Club Leon'€™s championship run in the second half of 2013. All in all, not counting youth squads and affiliate teams, there are more than 20 American players in the Liga MX. A growing trend that perhaps might not have happened if not for Club Tijuana.
Corona, five years removed from his first foray into Mexican soccer and with more than 100 league games under his belt, told FOX Deportes in a recent interview that he remains thankful for the opportunity. Despite his current situation, struggling to break into the starting lineup with new coach, Cesar Farias of Venezuela, the thought remains sincere. "€œThey give you the opportunity to transcend in the sport we love and allow you to make your dreams come true."
-- Eric Gomez, @EricGomezFOX
Eric Gomez is a Journalist based in Mexico City. Born in Chula Vista, Gomez is an alumni of San Diego State University, and is currently the Chief Editor for FOXDeportes.com. Follow him on Twitter @EricGomezFox
---