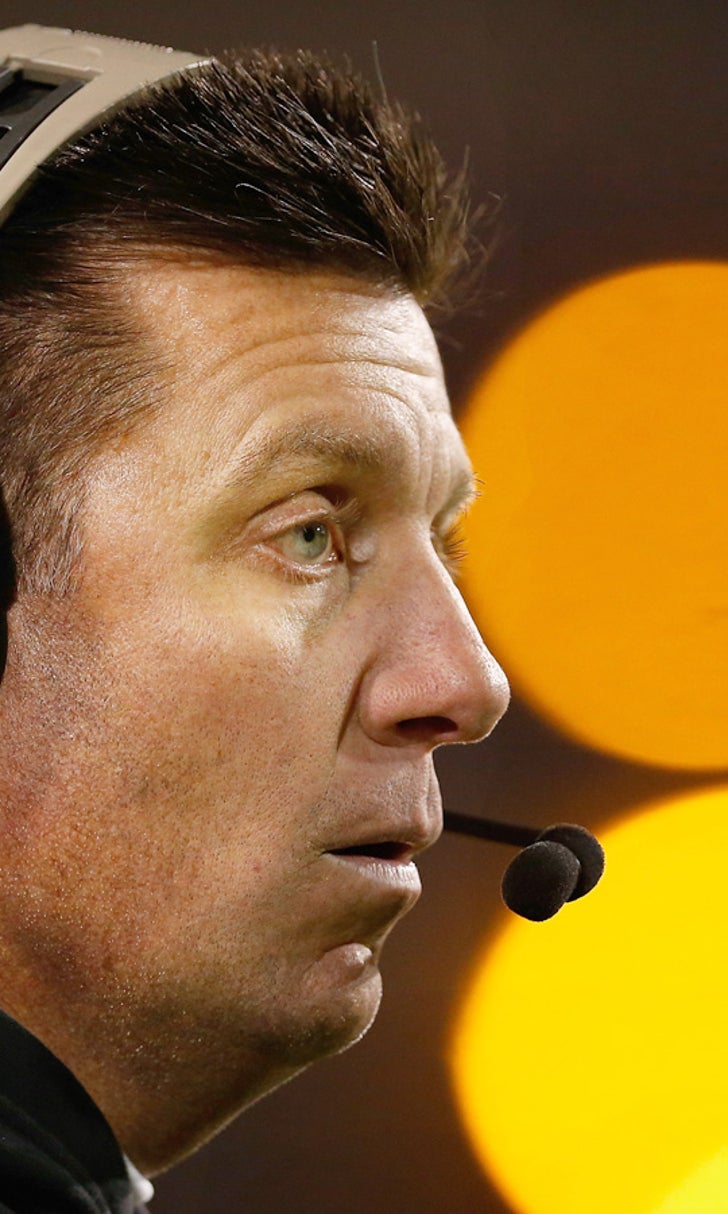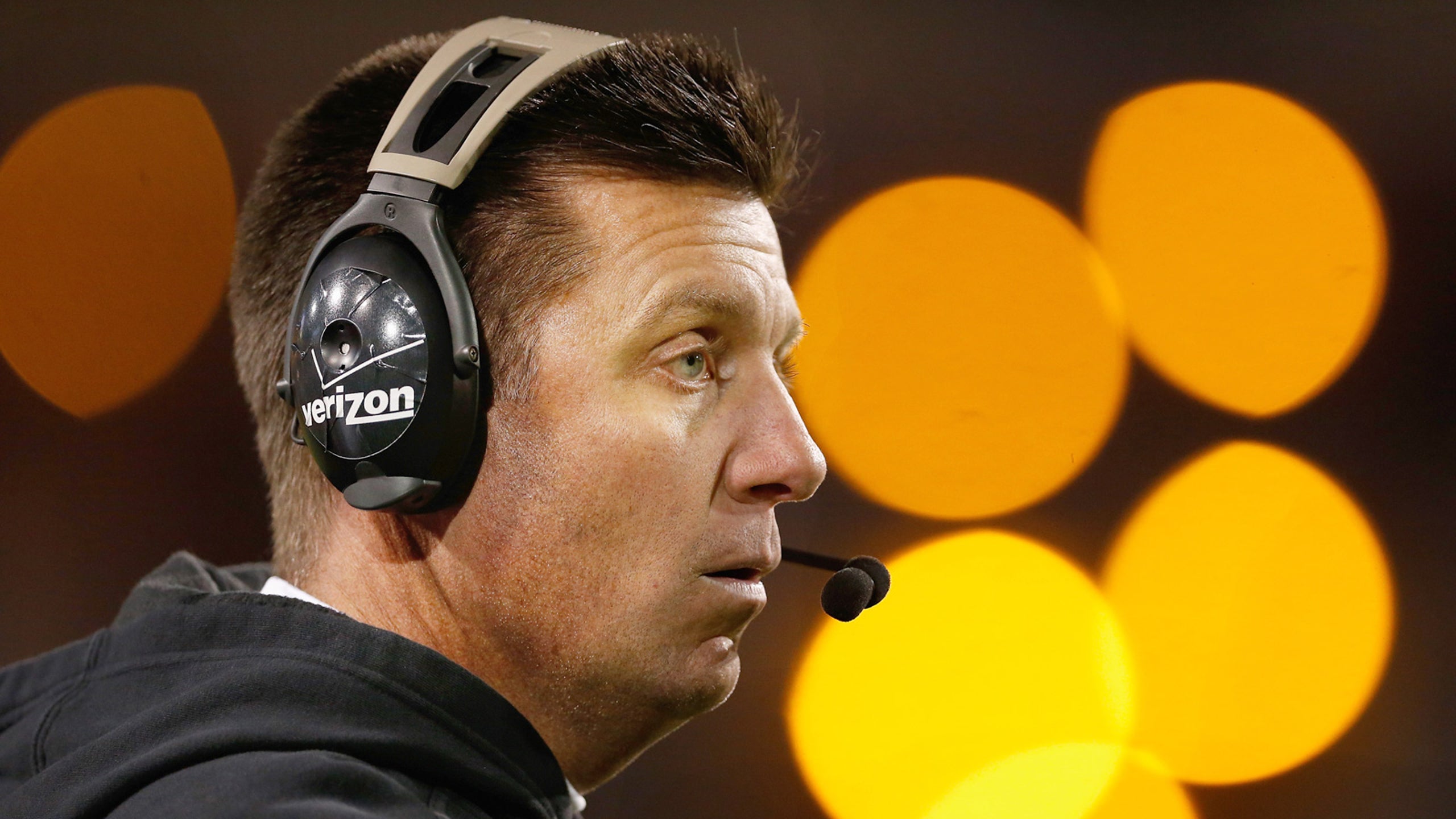 Gundy: NCAA investigation helps Oklahoma State
BY foxsports • June 17, 2015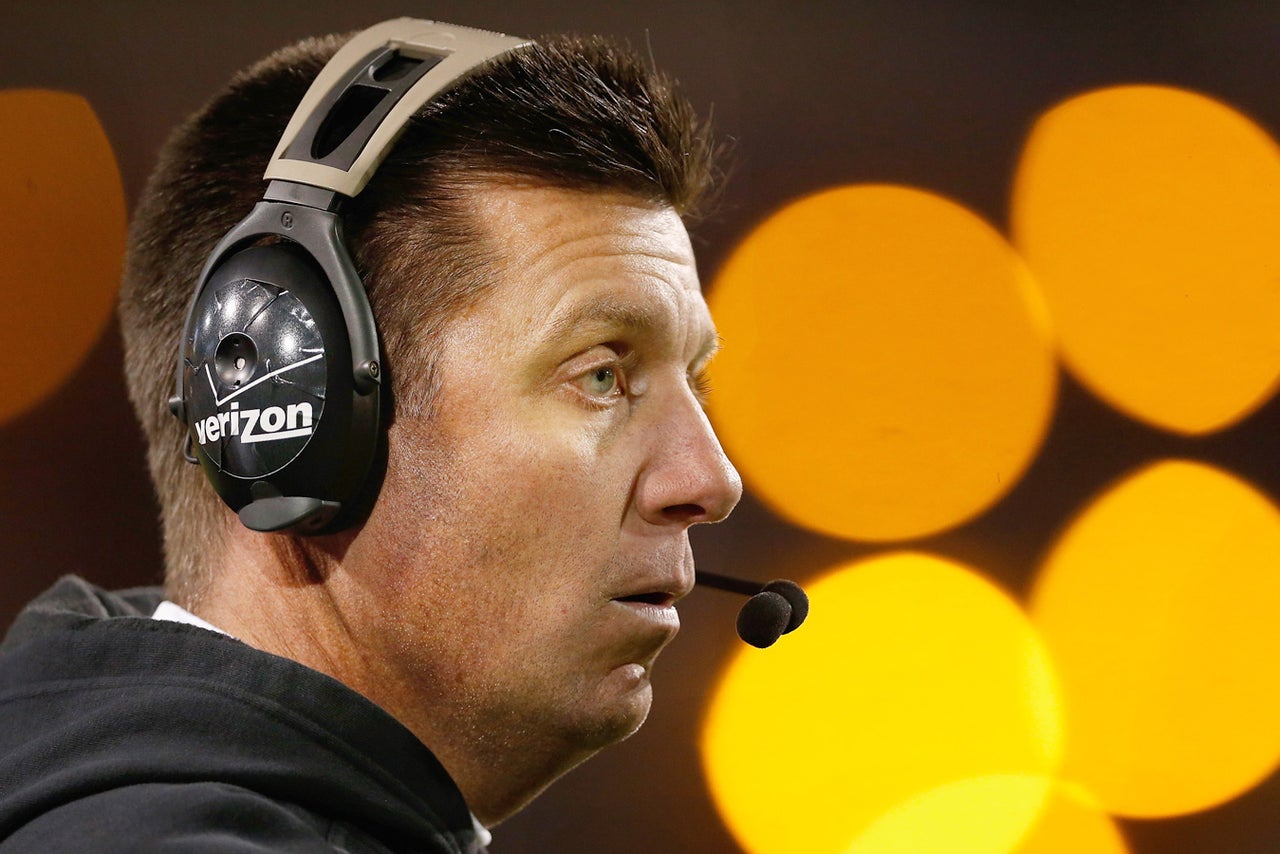 STILLWATER, Okla. (AP) -- Oklahoma State football coach Mike Gundy ignored the Sports Illustrated articles that brought major allegations against his program two years ago.
"I never read any of them," he told The Associated Press on Tuesday. "My assistant read them, and she kind of told me what was going on, but I refused to read them because I knew they weren't true."
In the end, the NCAA mostly agreed with Gundy.
Sports Illustrated said it interviewed more than 60 former players and found evidence of potential NCAA violations under former coach Les Miles and Gundy dating to 2001. There were allegations of cash payments to players, academic misconduct, inconsistent enforcement of drug policies and some of the school's recruiting hostesses having sex with prospects from 2001-10. After a joint investigation that included the review of approximately 50,000 emails and documents and nearly 100 interviews, the NCAA and Oklahoma State said last October that the most egregious allegations were "fundamentally unfounded," and the minimal penalties reflected that. The NCAA Committee on Infractions put Oklahoma State on a year of probation for failing to follow its own drug-testing policies.
Now, with the investigation finally behind him, Gundy said the Sports Illustrated series created a unique opportunity and has actually helped the program.
"It's over now, and essentially, what it did was, it gave Oklahoma State a clean slate," he said. "It let people know we're doing things the right way."
Gundy was relieved when the NCAA announced its penalties in April. He said he actually expected more violations to be found, given the depth of the investigation. Sports Illustrated has stood by its reporting.
"When you investigate 12 years, give or take, and this is all they came up with at a big-time college football program who's won BCS bowls and had a lot of success -- we should all be doing cartwheels and celebrating," Gundy said. "And that's the truth. And if it would have been something other, then I would have said, `You know what? It is what it is.'"
Gundy said he takes pride in running a clean program, so the situation made him feel "somewhat vulnerable and violated."
"It really hurt me because I'm here every day," he told The Associated Press. "There was not that much that could have gone on without me knowing."
Gundy remembers people around him being on edge and "racing to the computer" to read the first article in September 2013. Eventually, as the fallout dragged on, a cloud of uncertainty hovered over the program.
"It went on for so long that you forget about it, but it still gets brought up, and you think, `Well, that's still out there, and we don't know," he said. "It is a breath of fresh air, cold water running over you now that it's over with."
Gundy said some people affiliated with Oklahoma State refused to get involved with the story.
"They (Sports Illustrated) went and found everybody they could to say things and try to find as much negative publicity as possible, and I know for a fact that they tried to find other people, and showed up on their doorstep, and people refused to talk to them," he said.
Gundy said he believes Oklahoma State was targeted because its fortunes have turned. The Cowboys had one winning season in the 1990s, yet has had nine bowl appearances in 10 years under Gundy and was in contention for a national title in 2011.
"Somebody said there's no way Oklahoma State can play at a high level of football this long without cheating," he said.
For the next two years, Oklahoma State is limited to 30 official visits per year during the 2015-16 and 2016-17 seasons. It will also reduce the number of coaches participating in off-campus evaluations from 10 to nine in the fall and nine to eight in the spring, and it will reduce the number of evaluation days by 10 in the fall and spring during both years.
Orange Pride, the group of recruiting hostesses, was not sufficiently aligned with the admissions office. All hosting duties the group performed were impermissible, so the group was suspended. According to last October's report, current or former players who were interviewed reported they had no sexual activity with any Orange Pride members.
"I was disappointed in that because there was so much negative publicity about the girls -- the young ladies involved, and they've been super for us," Gundy said. "They've been first class. They've been so far from what they (the series) said, and I hated that for the young women because they don't deserve that. That really bothered me. These young ladies were very informative and great resources for the student-athletes and parents at this university."
The NCAA said five players competed in a total of seven games from 2008-2012 when they should have been benched for violating drug policies. According to the NCAA, Oklahoma State athletic director Mike Holder deferred to Gundy's recommendation on whether to suspend players who failed a drug test.
"My job is to do what I think is best for the players," Gundy said. "It's just like raising kids. But I saw the reason it (the penalties) happened, and I was able to accept it, because in black and white, this is what it said, and I came off of it a little bit because I thought it was best for the players. So I accept that responsibility, and I'm OK with it."
---