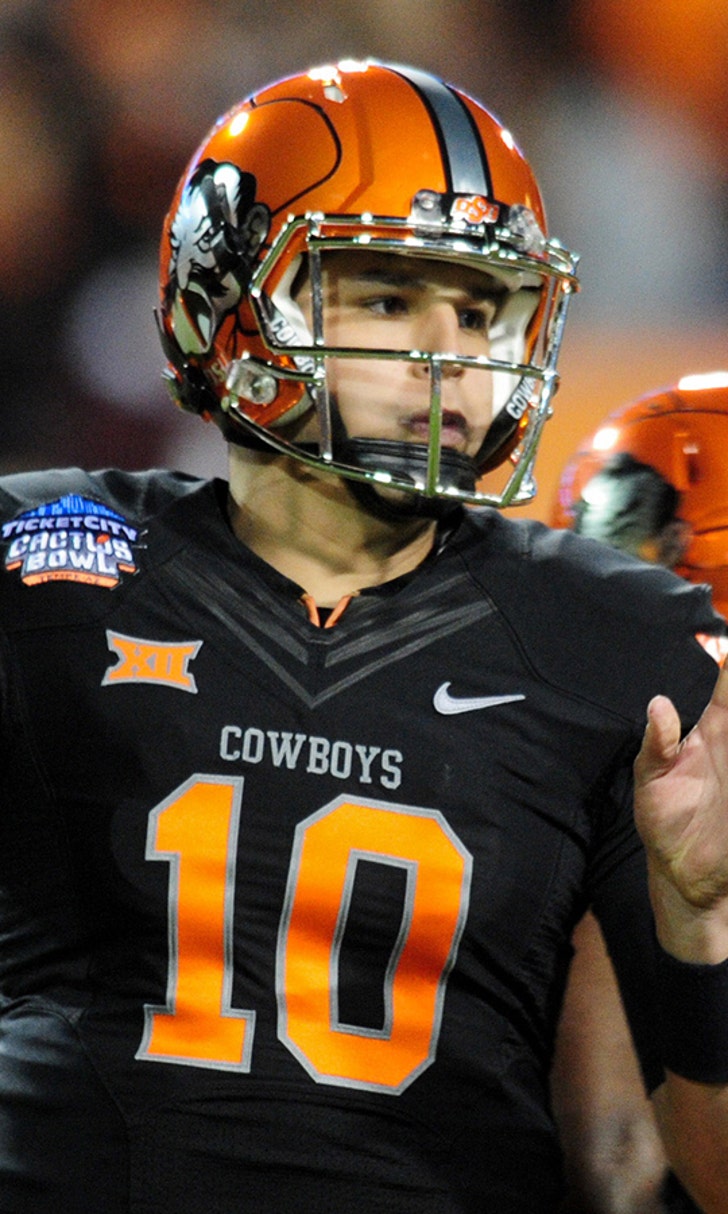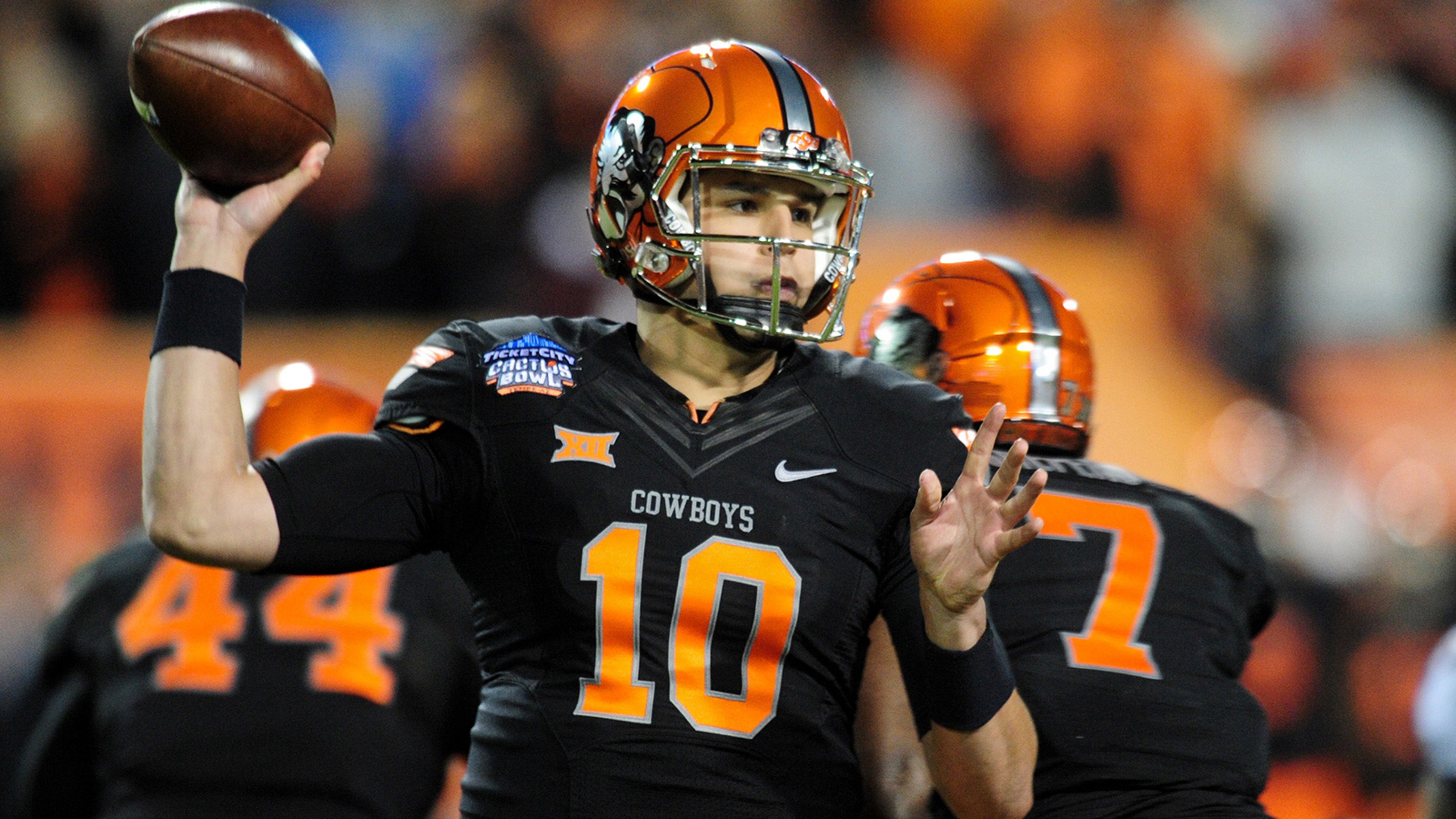 Gundy names Rudolph Oklahoma State's starting QB
BY foxsports • January 14, 2015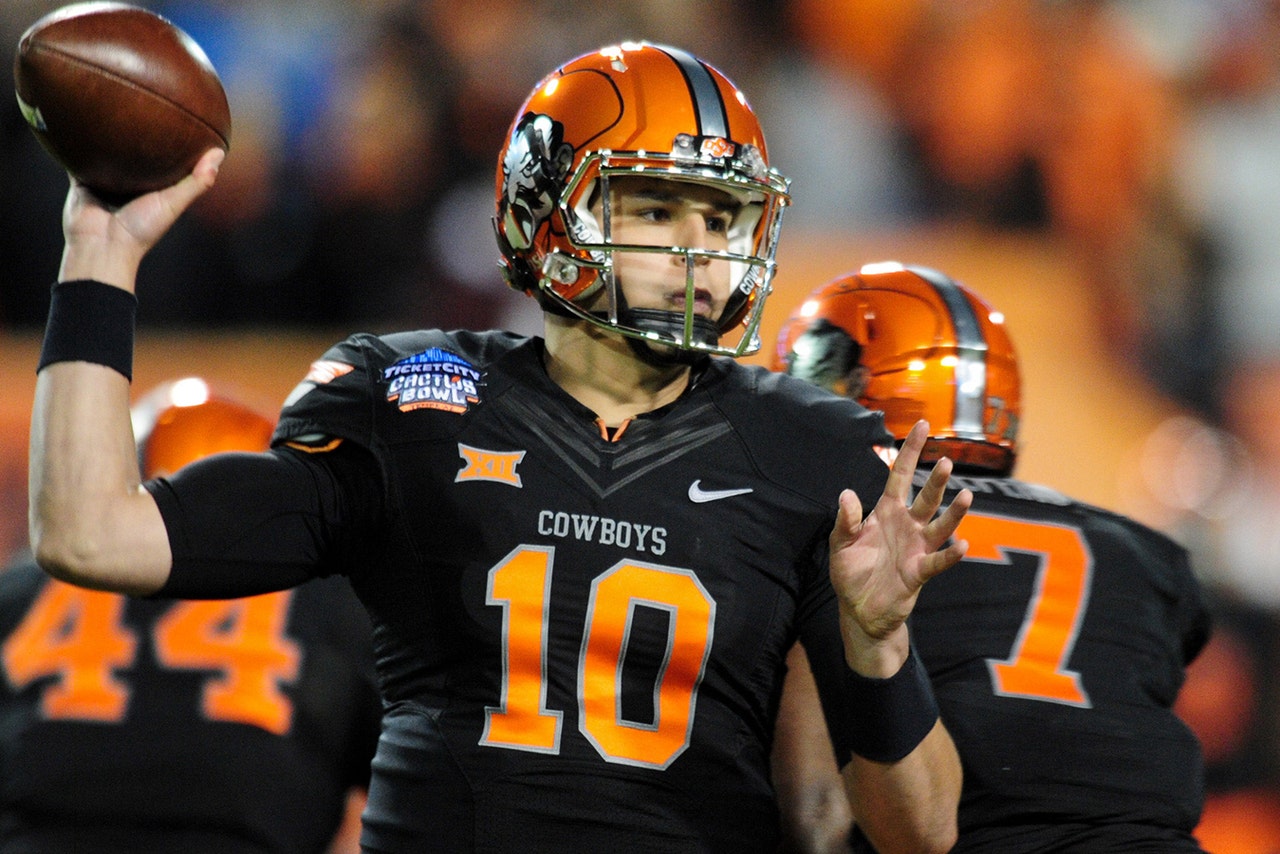 Mike Gundy's become too familiar with the quarterback carousel since Brandon Weeden's exit to the NFL following the 2011 season, thanks to injuries, transfers and poor play. 
He's hoping to bring that carousel to a halt this year. 
Gundy named rising sophomore Mason Rudolph the Cowboys starting quarterback moving forward in a meeting with local reporters on Wednesday. 
Senior J.W. Walsh, who missed the final 11 games of 2014 with a right foot injury, will be the Cowboys' No. 2. Arizona transfer Daxx Garman, who started eight games before suffering a concussion and ceding the starting job to Rudolph, will be No. 3 on the depth chart entering spring. 
Rudolph led Oklahoma State to Mike Gundy's first-ever road win over Oklahoma and a win over Washington in the Cactus Bowl, and was widely assumed to be the starter after throwing six touchdowns and four interceptions for 853 yards in three starts while completing 57 percent of his passes. His play spawned criticism, including some from Gundy's youngest son, about why Rudolph didn't take the field earlier when Garman suffered some midseason struggles. 
Gundy maintained that Rudolph was "not ready." 
"Even my kids at home were on me about it," he said. "The little one (said), `Really? We could have played (Rudolph) six weeks ago?' I said, `You need to worry about your spelling test on Friday."
Gundy made a remark that Walsh liked "like a linebacker" after working out during the season, but said the team is not considering a position switch for the senior, who is expected to be able to run on March 1 and back on the field for spring practice. 
Oklahoma State, one of college football's youngest teams, suffered five consecutive losses by 21 points or more in the middle of the season, in part because of an offensive line that had almost no experience entering the season. 
"I'm very thankful for and loyal to what Daxx did for us," Gundy said. "We got to a point in the season where we played good teams, and we were not very good. Daxx took a beating for it and was put into a situation that was difficult."
---