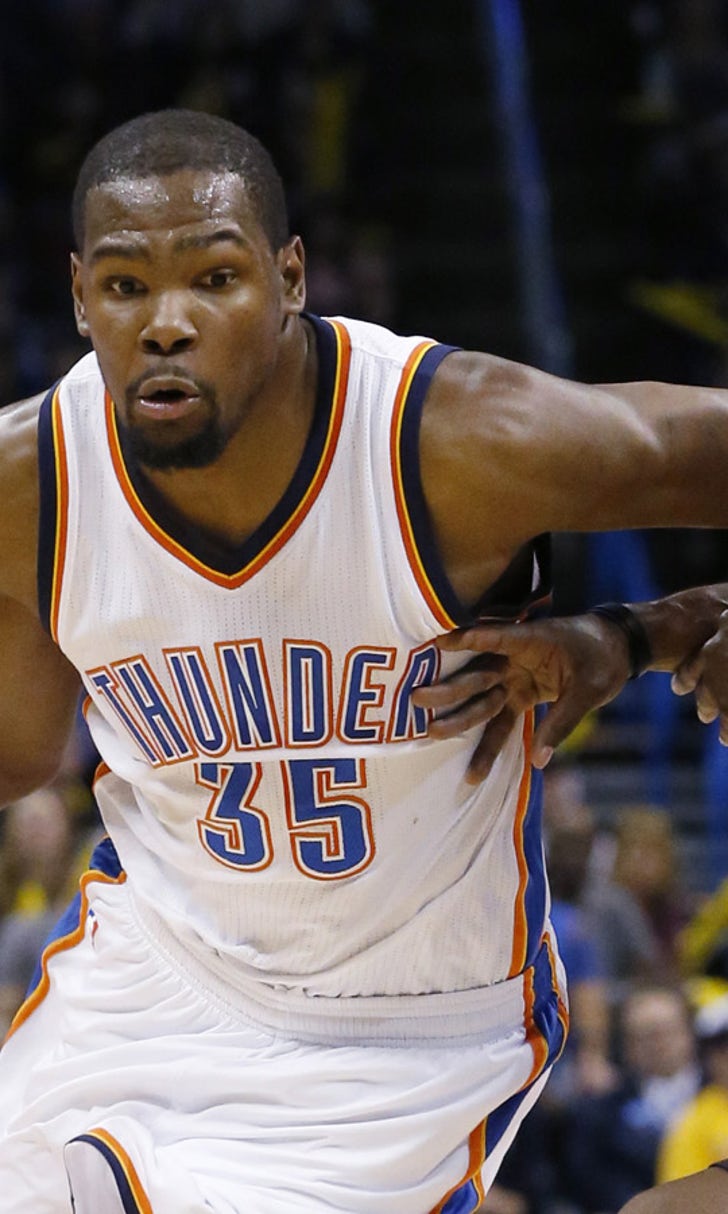 Grizzlies head to all-star break with loss to Thunder
BY foxsports • February 11, 2015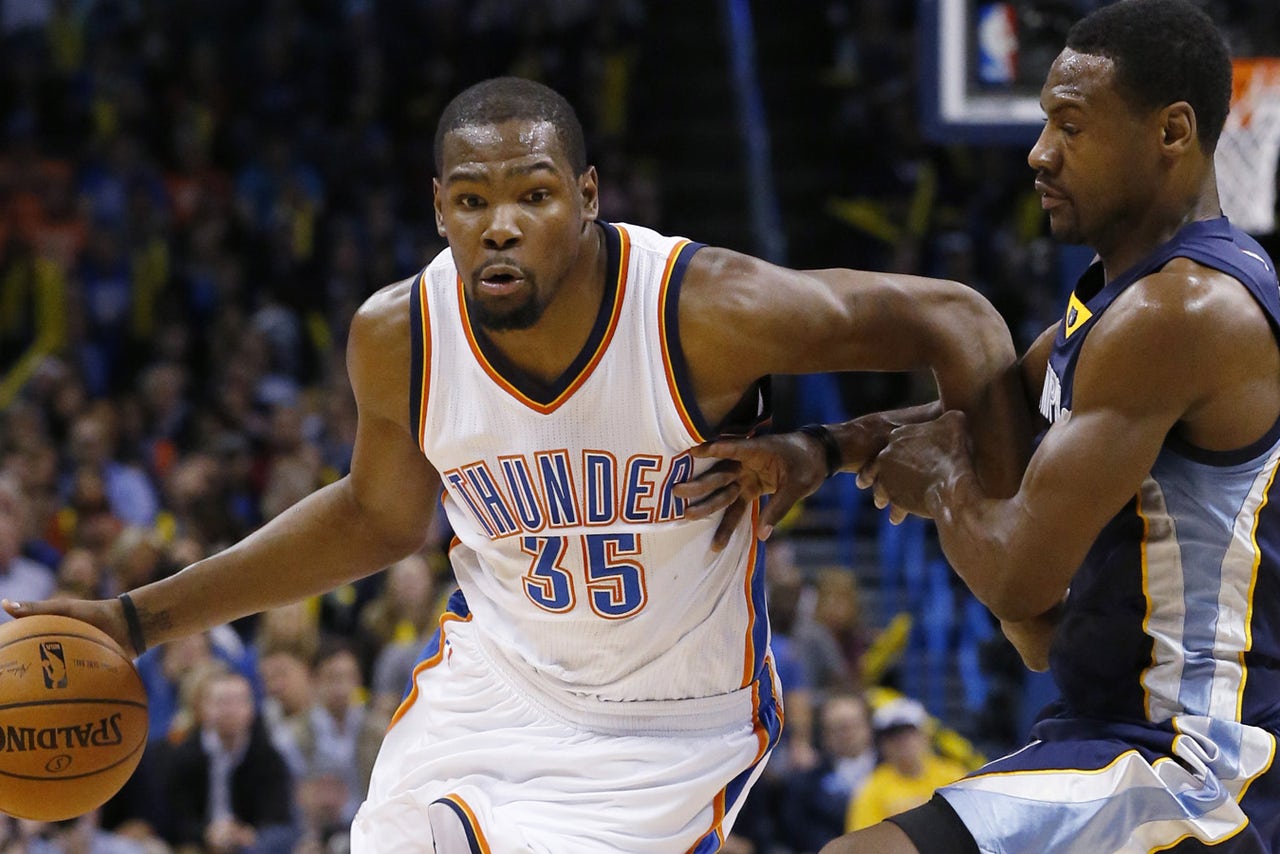 OKLAHOMA CITY -- Kevin Durant scored 26 points and Russell Westbrook added 24 to help the Thunder defeat the Memphis Grizzlies 105-89 on Wednesday night.
Nick Collison had season highs of 15 points and nine rebounds and Dion Waiters added 11 points for Oklahoma City, which has won five of six heading into the All-Star break.
The Thunder held the Grizzlies to 37 percent shooting.
Zach Randolph scored 16 points and Jeff Green and Beno Udrih each added 11 for Memphis, which had won 10 of 11.
All-Star Marc Gasol finished with just eight points on 2-for-10 shooting. Memphis had won the first two meetings this season, but the Grizzlies looked sluggish this time after beating Brooklyn the night before.
The rivals have met in the playoffs three of the past four years, and this matchup had the typical intensity before Oklahoma City took charge late in the second quarter.
A 15-0 run, highlighted by back-to-back 3-pointers by Durant, gave Oklahoma City a 60-42 lead and brought the crowd to its feet. Durant scored 19 points and Westbrook added 18 in the first half to help the Thunder take a 66-48 lead.
Oklahoma City shot 57 percent from the field and made 18 of 19 free throws before the break. Randolph scored 14 points in the first half and made 5 of 8 shots, but his teammates made 13 of 42.
Oklahoma City took an 85-69 lead into the fourth quarter. The Grizzlies cut the deficit to 13, but the Thunder responded with two consecutive hoops to make it a 99-82 lead with just under four minutes remaining. The remaining drama surrounded Westbrook's quest for another triple-double, but he came out of the game with 3:27 to play with nine rebounds and nine assists.
---