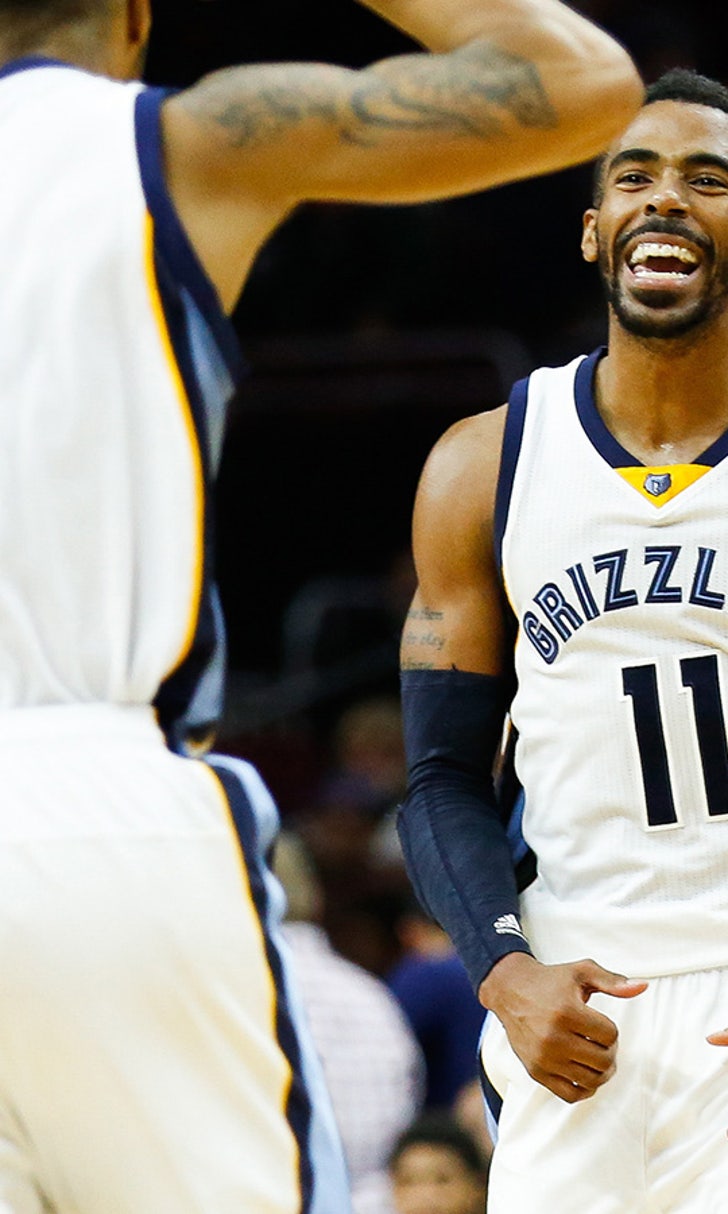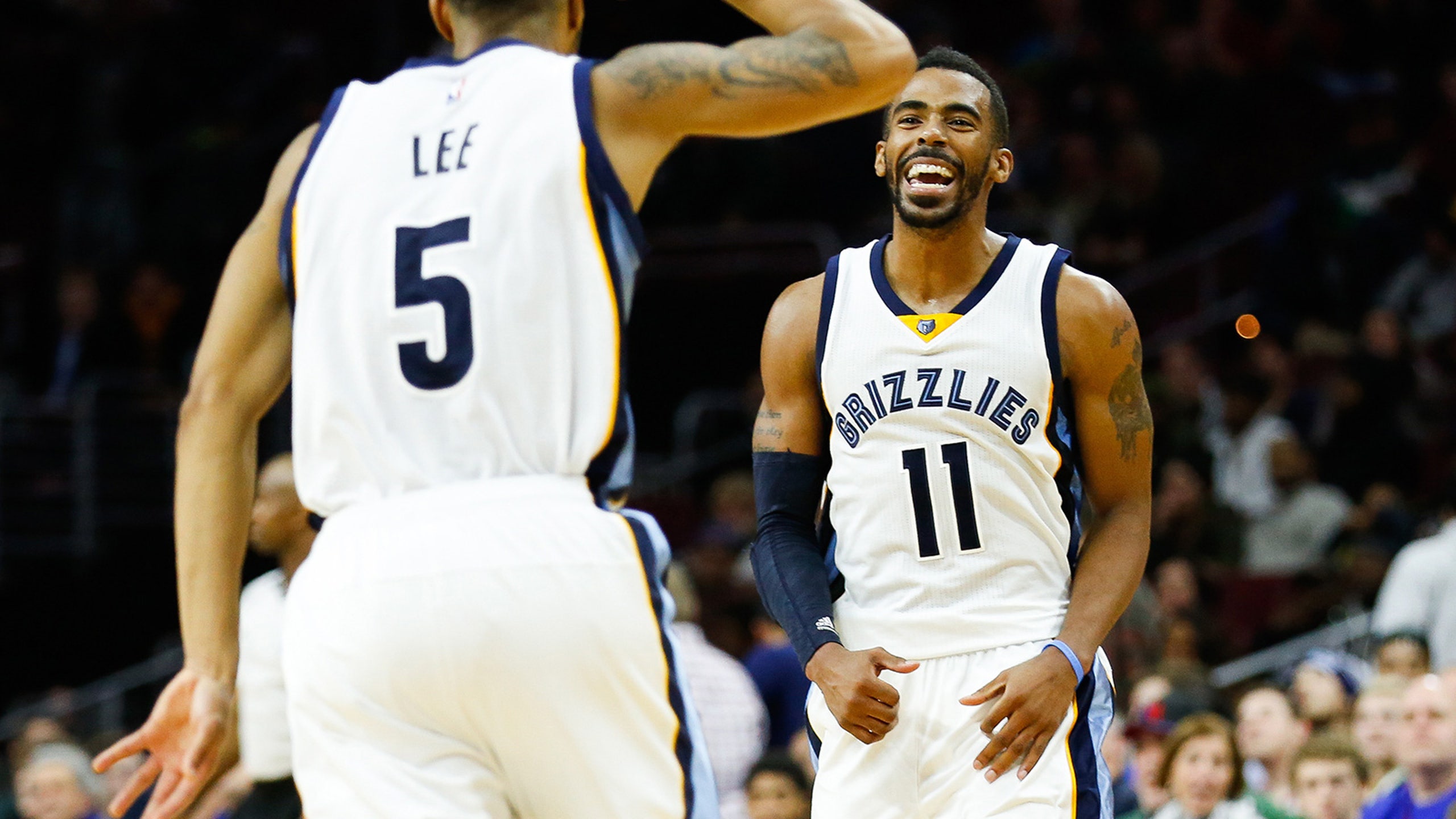 Grizzlies' Conley playing at All-Star level during career-best start
BY foxsports • December 17, 2014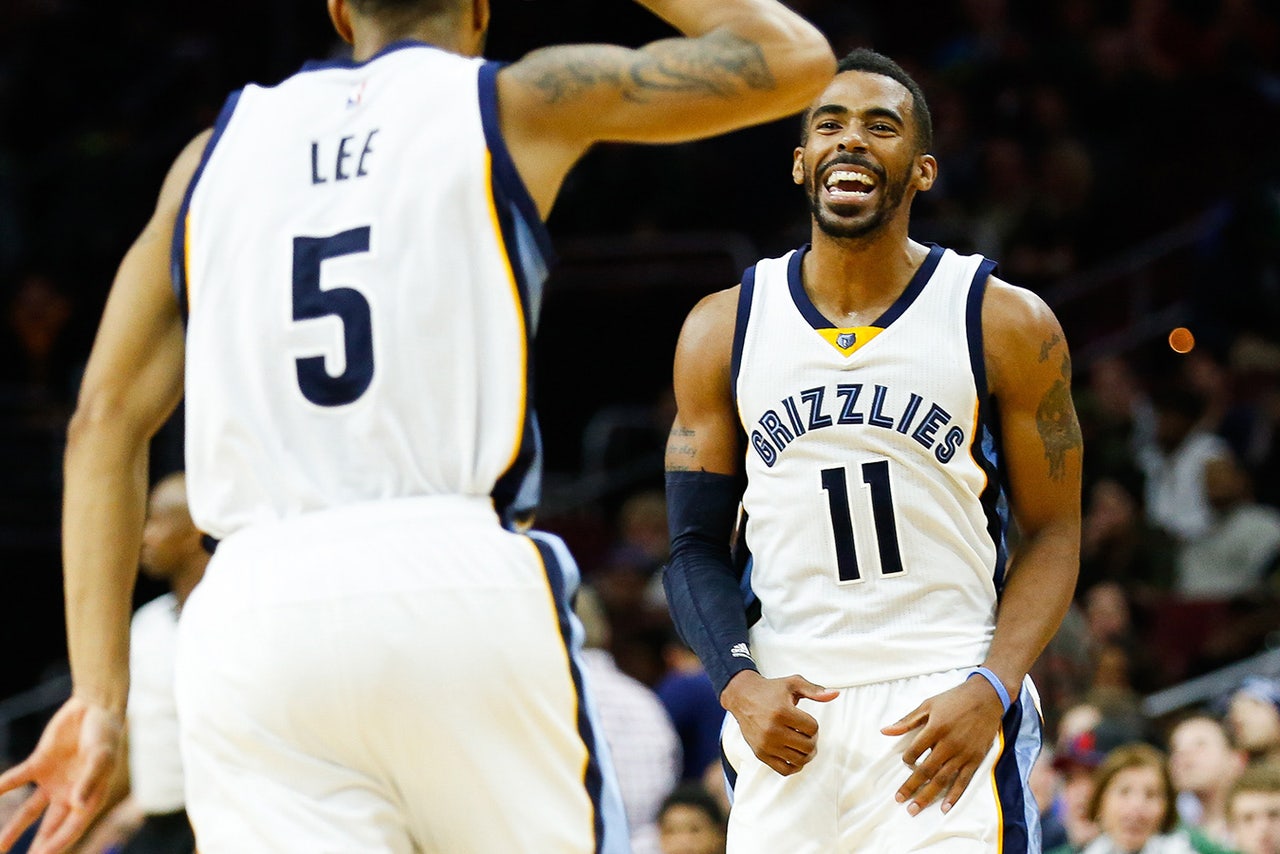 MEMPHIS, Tenn. -- An hour before the biggest game of a still-young season, Memphis Grizzlies point guard Mike Conley sits in his corner locker fiddling with a tablet. He may be watching some last-minute film on Tuesday's opponent Golden State. No one knows what he's doing as he sits unbothered by the three or four media members in the room.
What he's not doing is pretty certain. Conley isn't feverishly fan-voting himself into the NBA All-Star Game and he isn't creating any #MC4MVP campaigns.
Others are doing that for him.
"Mike just seems to get better every year," Warriors coach Steve Kerr said. "His 3-point shooting, obviously hitting some huge ones here this past week. He's always been a great penetrator. He uses both hands and is a ball hawk defensively. He just keeps getting better and better every year."
That about sums it up. But despite Conley's surgence into the NBA elite point guard conversation, he is looking for his first All-Star appearance. Conley's scoring average went from 12.7 to 17.2 last season, a seemingly necessary qualifier to make the All-Star team. It's up even more through 24 games of this season (17.8) for a 20-4 Grizzlies team. His assists (6.2) are up and he's improved his field goal percentage from 45 to 47.2.
Maybe most impressively, his 3-point game has elevated to career-high levels. Conley had been over 40 percent only once, his second season. He made 36 percent from deep last season. This season, he is making nearly 43 percent from outside. In the Western Conference, that is behind only Patrick Beverley (45.7 percent in 11 games) and Beverley's teammate, Isaiah Cannan (43.1 in 14 games).
The West is flooded with All-Star candidates at point guard. Conley is sixth in the NBA in shooting percentage among point guards. Four of the five ahead of him are all in the West -- Atlanta's Jeff Teague is the odd man out. Teammate Kosta Koufos, a fellow Ohio State Buckeye, says though the numbers back up Conley's All-Star argument, it's about more than the numbers.
"He's a class act. He doesn't let anything bother him. That's one of the reasons that sets him apart from most of the better point guards in the NBA is he's a very humble guy and he gets the job done," Koufos said. "In my opinion, and in a lot of other people's opinion, especially on this team, we feel like he is one of the premier point guards in the league."
And he is showing that against the other guys many experts put above him.
"Conley made it tough running in the lane," Warriors point guard and MVP candidate Stephen Curry said following Tuesday's 105-98 loss.
Conley was once a struggling top pick playing for a struggling franchise. But when Lionel Hollins returned as Memphis' head coach in 2009, he inserted Conley as his point guard. His numbers, his aggressiveness and his confidence all elevated.
The Grizzlies have elevated with him.
Conley was the first piece of the core that now includes Marc Gasol, the Grizzlies other All-Star and MVP candidate, Zach Randolph and Tony Allen.
Even on a quiet night in a nationally-televised game against the only team in the NBA with a better record than his Grizzlies, Conley fought off a 4 for 15 shooting performance through three quarters to score six huge points in the fourth quarter to preserve a Memphis win and finish his personal stat line with 17 points, two on a patented floater from 12 feet that softly went in the net for a five-point lead with 30.8 seconds to play. Down 18 in the fourth quarter at Philadelphia on Saturday, Conley took charge. In traffic with the clock winding down, he mercilessly buried a tying 3-pointer, three of his career-high 36 points. He scored 16 points in the fourth quarter and on a team that has two go-to options on the blocks in Gasol and Randolph, Conley has become the go-to guy.
"He's definitely in my opinion one of the best point guards in the NBA," Koufos said. "It shows. He runs the team very well, very calm, very patient, very, very, very confident. We feed off of that."
Conley has improved in each of his first seven NBA seasons, the first couple not in rousing enough fashion to please fans who expected a meteoric rise from their No. 4 pick. But Conley's rise has been embraced because it has been consistent. Consistency has turned to clutch. And it should turn Conley into an All-Star. But if not ...
"That stuff does not bother me, just like when they used to say bad things about me, I didn't take that personally either," Conley said. "I try not to get involved in what people say, in what media says, the good, the bad. I just try to stick to my routine every day and worry about getting better myself."
He's done that and so has this team, his team.
---