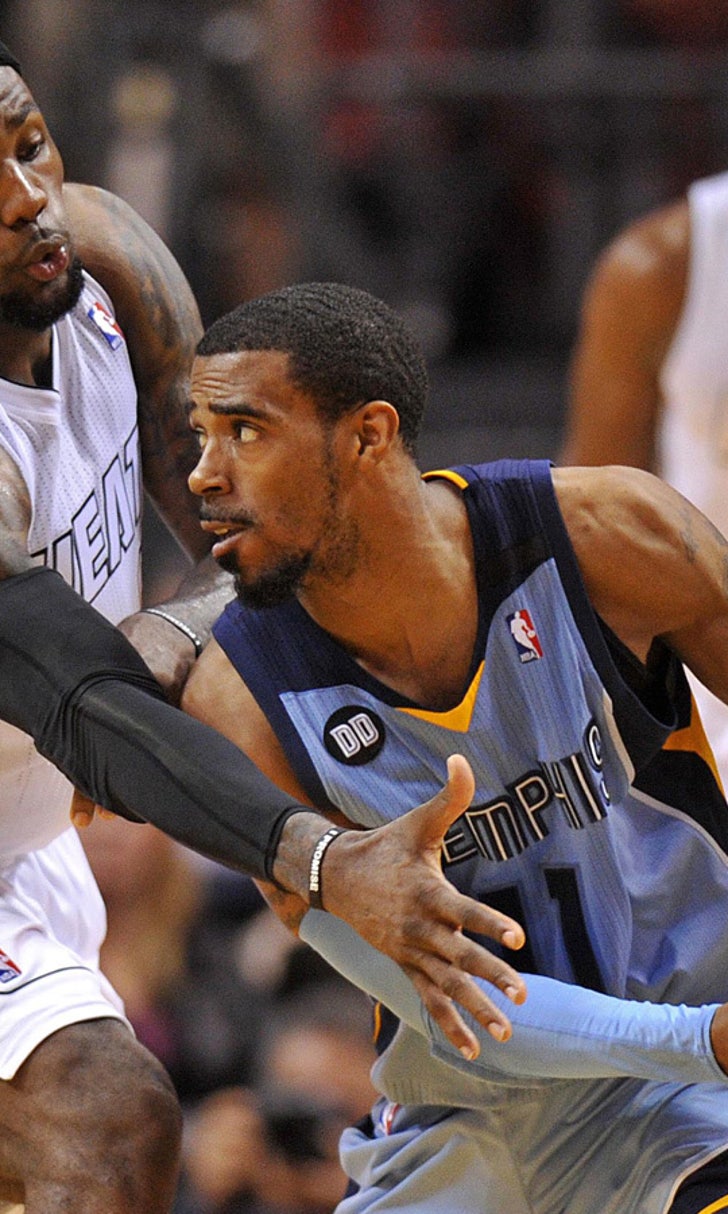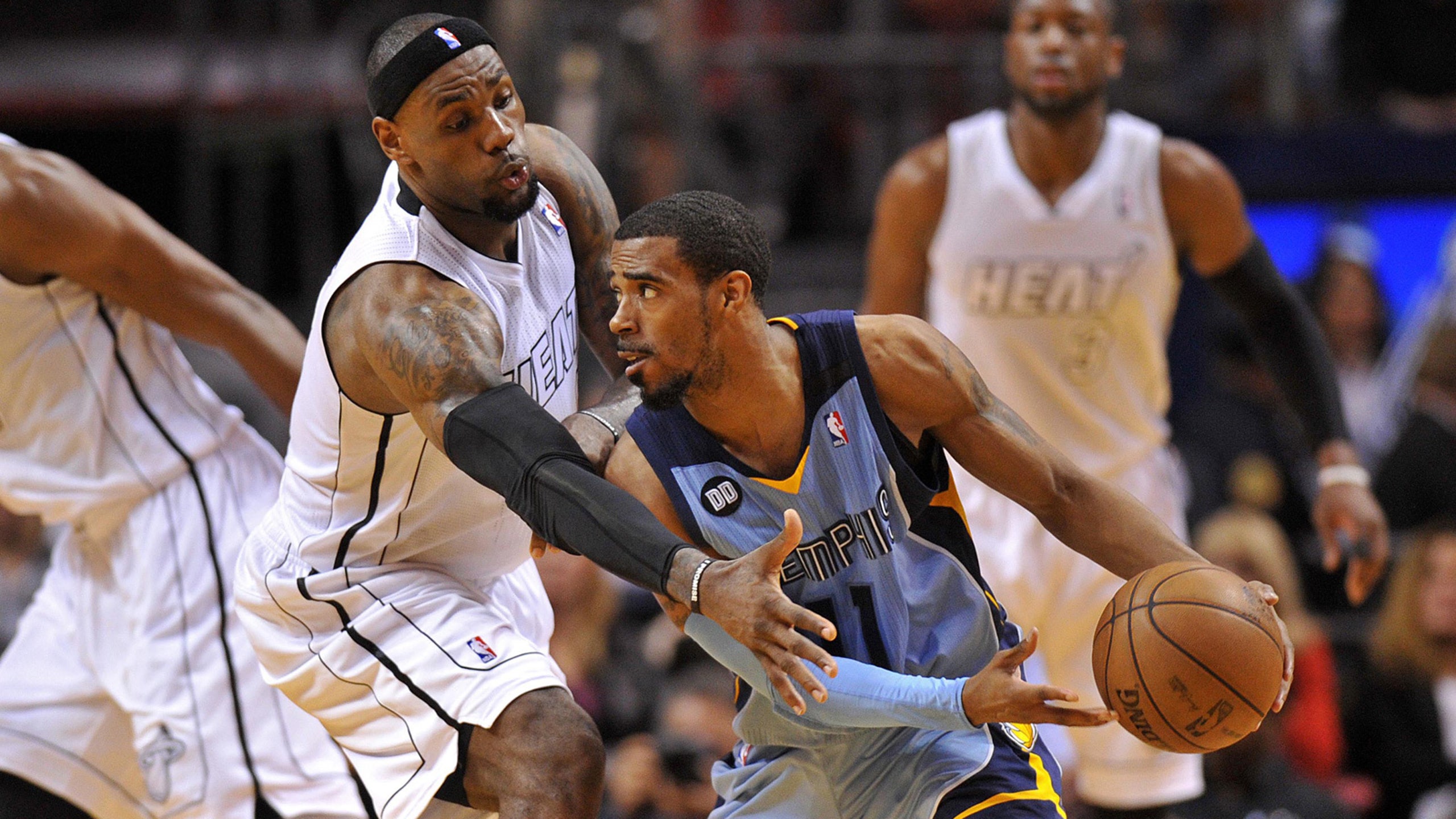 Grizzlies at Heat game preview
BY foxsports • March 20, 2014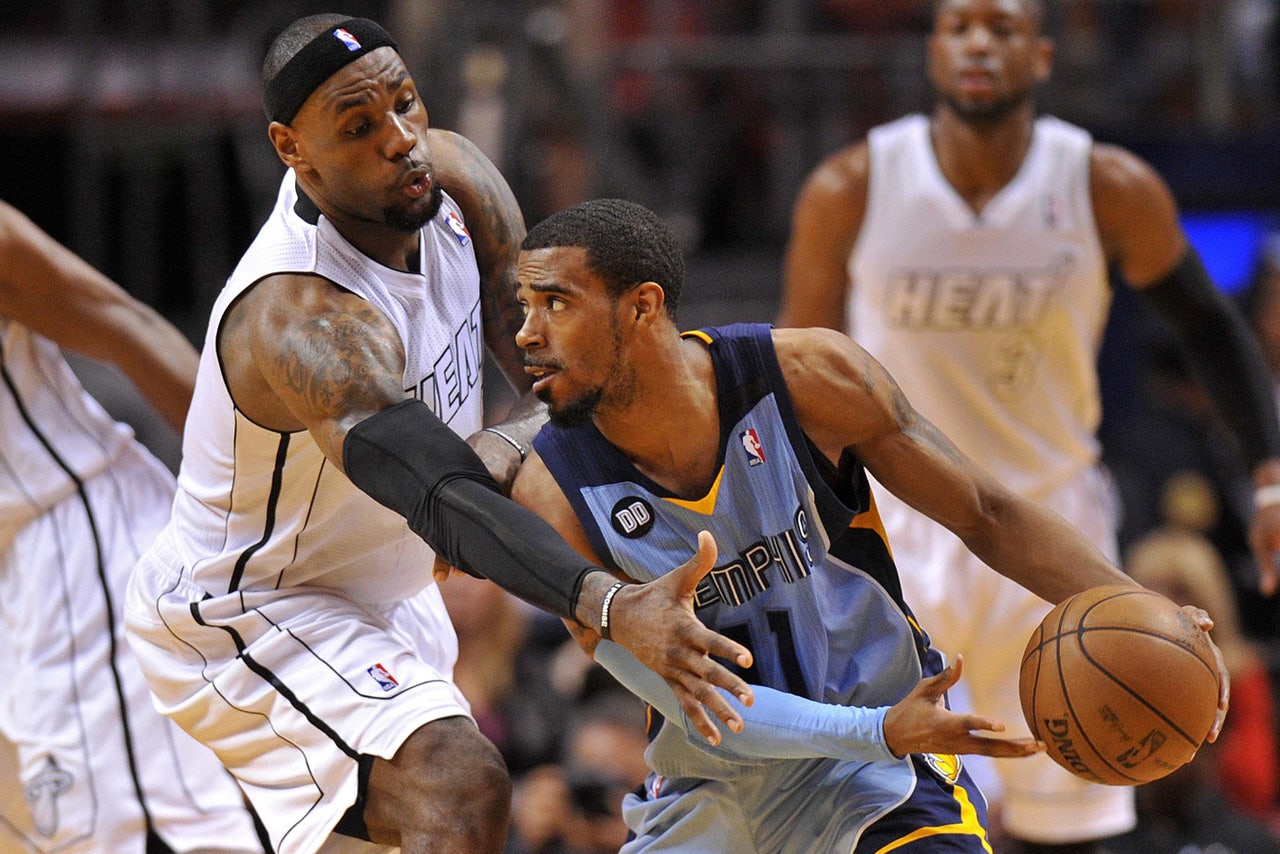 After losing a game without LeBron James for the first time in nearly a year, the Miami Heat hope he's back at full strength to face one of the league's hottest teams.
Even with the four-time MVP, Miami has had a tough time with the Memphis Grizzlies.
No Western Conference club has a better record against the Heat over the past seven seasons - or since James' arrival - than the Grizzlies, who go to Miami on Friday night for the first of back-to-back matchups with the top teams in the East.
The Heat (46-20) had won six straight games James had missed, going back to April 2, and beat Portland and Chicago in the only ones he sat out this season heading into Wednesday's trip to Boston. Back spasms prevented him from playing, and Miami blew a 14-point lead in a 101-96 loss to a Celtics team which had dropped five in a row.
"(His back) was sore in the walkthrough today, but he was able to go through it so I didn't think much of it," coach Erik Spoelstra said. "It just didn't get better by game-time so it was a pretty easy decision on our part. We'll see how he feels when we get back to Miami."
Dwyane Wade also hopes to be feeling better, having dealt with a bloody nose before and during the game. He had a team-high 17 points but shot 2 for 9 in the second half.
"I didn't feel right the whole time I was out there, tried to keep playing," Wade said. "Trainers did a good job trying to stop it. I felt like a boxer."
The Heat may need a productive Wade to have a good shot at beating the Grizzlies considering they're 2-8 against them when he hasn't played or was held below 22 points.
James has had his share of problems with Memphis (40-27), averaging 19.7 points on 42.3 percent shooting in the last three meetings. The Grizzlies are 3-2 in this series since James became part of it - he's played in every game - and their 7-4 record versus Miami since the start of 2006-07 is the best of any team other than Boston.
The Heat are three games behind East-leading Indiana, which will visit Memphis on Saturday. Memphis has won 13 of 17 and has the league's best record since Jan. 10, going 25-8, while Miami is a pedestrian 19-12 with losses in six of its last nine.
The Grizzlies enter this pair of imposing matchups having moved into seventh place in the West, but only percentage points ahead of Dallas and 1 1/2 games better than ninth-place Phoenix.
"Obviously, we know who they are and this is a big test for us," guard Tony Allen told the NBA's official website regarding the next two games. "Each game down the stretch is going to feel like a playoff game and we have to understand that each possession counts."
The Heat have often had trouble against Grizzlies big men Marc Gasol and Zach Randolph, and both are coming off strong games in a 96-86 home win over Utah on Wednesday. Randolph had 21 points and 11 rebounds for his 39th double-double - tied for fifth in the league - while Gasol added 20 and 10, respectively.
"They have two physical guys (Randolph and Gasol)," Jazz forward Derrick Favors said. "They know how to play off each other and use their bodies. They are just tough."
Miami did win the most recent meeting, 98-91 at home March 1 last season, but even that was a one-point game until James hit a key 3-pointer with 24 seconds left.
---