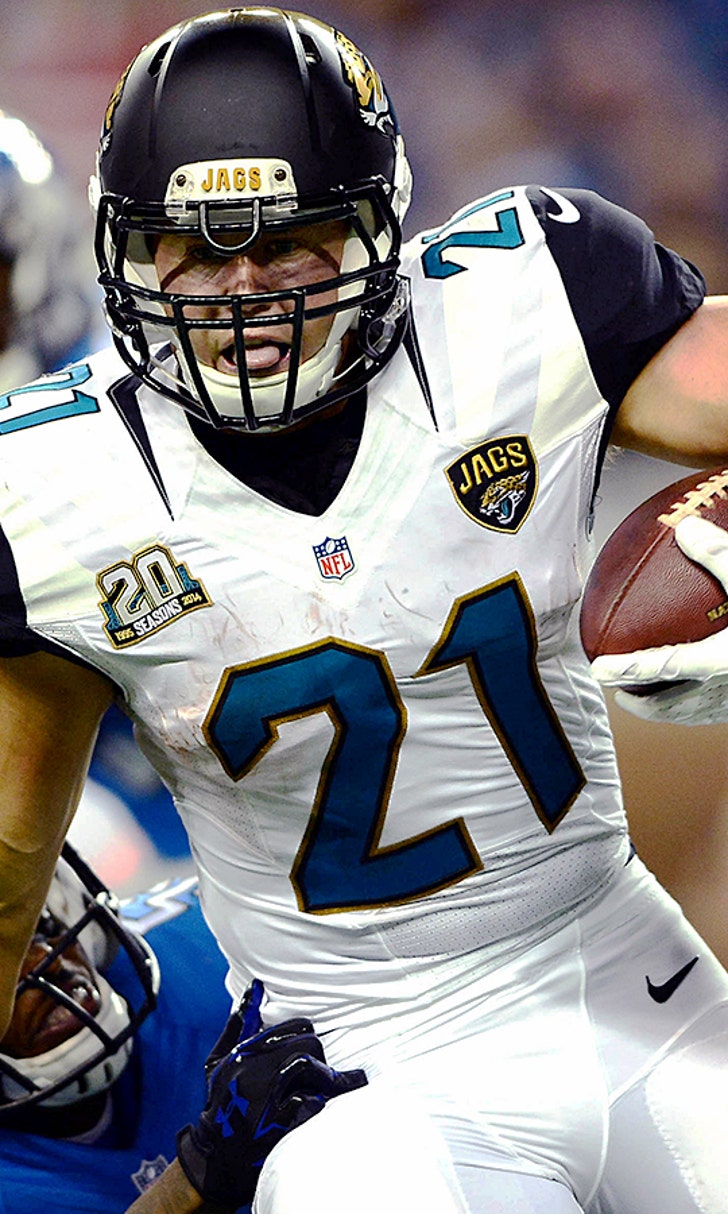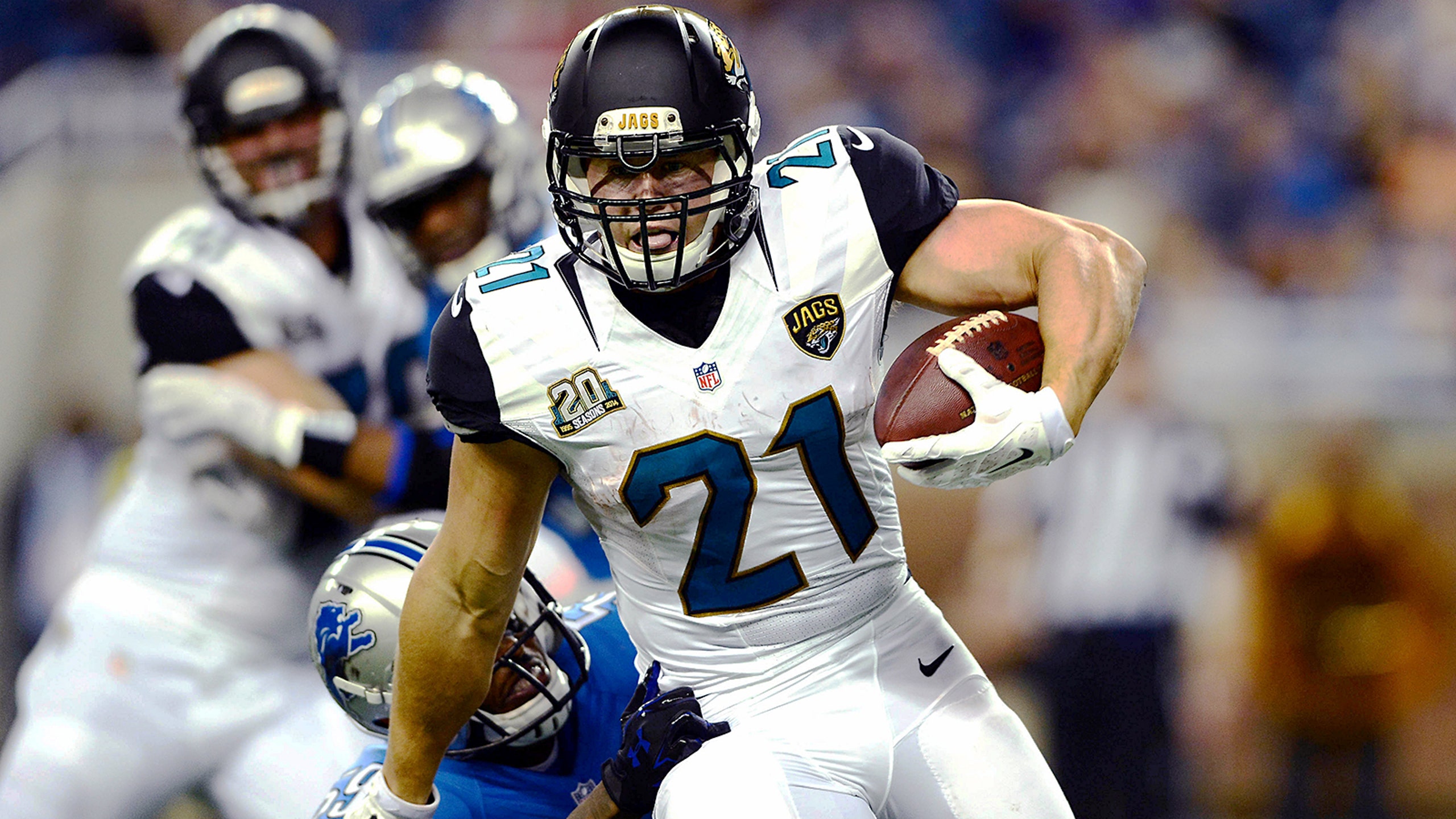 Griffin, Gerhart on championship radar
BY foxsports • December 15, 2014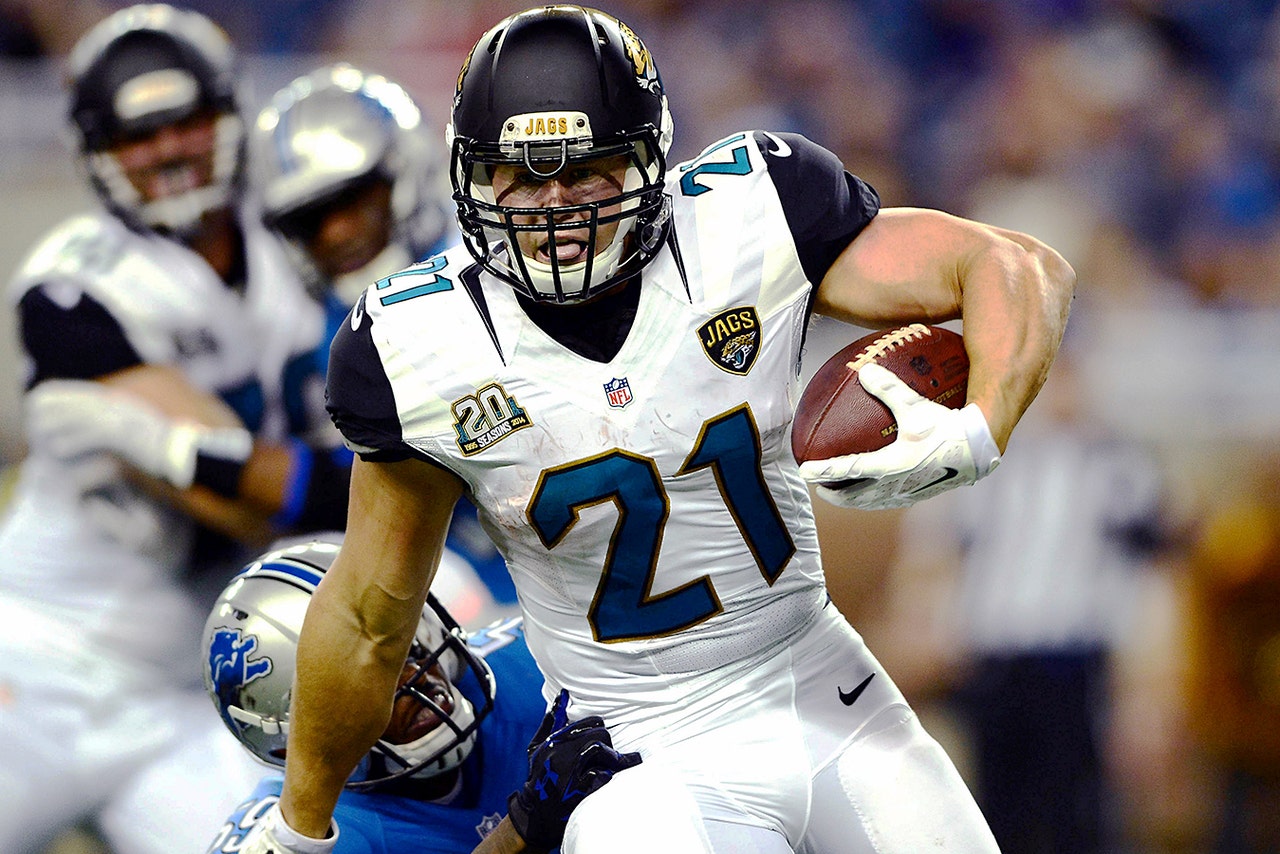 In lieu of the usual Monday takeaways piece, we present a list of players that could be of service down the fantasy homestretch. Besides, there were only two major upshots from yesterday's action:
1. Nick Foles' future became a heck of a lot brighter. Sure, he's still out for Week 16, but I don't think he has to worry about Mark Sanchez supplanting him as the long-term arm in Philly. 
2. Within a three-hour window, Johnny Manziel set back any playoff aspirations the Browns organization harbored for at least two years. Manziel's such a caricature that it's too easy to take schadenfreude in his epic stink-bomb. Conversely, as a Cincinnati man who's been on the business end of ribbing from upstate friends, I'll admit that I likely resembled Mr. Burns during the Battle of Ohio.
With Week 16 serving as the championship round in the majority of fantasy leagues, here is a group of available playmakers that can make a difference this weekend:
Robert Griffin III, Redskins
Admittedly, somewhat of a Hail Mary. He's going to turn it over at least once versus an opportunistic Eagles defense. This we know. Also in our back pocket: Washington, at 3-11, will likely fall behind early against the explosive Philadelphia offense. It's this sentiment that makes Griffin attractive. With ample opportunities to attack from the air, Griffin should post over 250 yards. Moreover, Griffin wasn't that bad in relief of Colt McCoy yesterday.
Don't be surprised if Griffin puts forth a Jay Cutler-esque performance, meaning one that's not particularly conducive to winning but, if judging solely by the box score, doesn't look that bad. Though that may sound like criticism, in our fantasy realm, it's a harvest that could lead to dividends.
Toby Gerhart, Jaguars
Remember him? Gerhart, who submarined many a fantasy campaign with his no-show in 2014, can salvage redemption with a strong finish. Denard Robinson is sidelined for the rest of the year, bequeathing the job back to Gerhart. Against a stout Baltimore front seven, the former Vikings back rushed for 54 yards on 13 carries, adding two catches in the receiving game. More importantly, backups Storm Johnson and Jordan Todman combined for just nine attempts.
While any lead back lands on the fantasy radar, Gerhart's matchup this week garners special notice. The Jags take on a Titans' defense that's been anything but, surrendering a league-high 139.6 yards per conquest. (How bad are the Titans? Geno Smith somehow didn't have a turnover yesterday. THAT bad.) Even with a modest 15 touches, Gerhart should do enough damage to warrant a Flex spot in your starting lineup. Available in 67 percent of FOXSports.com leagues, make room for Gerhart on your roster. Related note: those that plan on watching Thursday night's AFC South "showdown" between the Jags and Titans need to take a long look in the mirror. I'm not saying you don't have a life, because that's evident and I don't like pointing out the obvious. Rather, I implore you to do something good with that allotted time, like volunteer, read or watch Real Housewives of Omaha. (Note: might not be a real show.) Whatever you do, trust me, it will be more constructive than watching Jake Locker short-hop Nate Washington.
Harry Douglas, Falcons
This comes with a caveat, as it's predicated on the absence of Julio Jones. With the latter out on Sunday, Douglas collected a team-high 10 balls off 14 targets for 131 yards. Roddy White is the bigger name of the two, but with White struggling with his own ailments, Douglas is the clear bull's-eye for Matt Ryan in the Falcons', ahem, "playoff" push. Better yet, Atlanta gets to face two downtrodden secondaries in New Orleans and Carolina to close the season, bestowing a platform for Douglas to continue this success. His value is higher in PPR formats, and, mentioned above, if Jones returns in Week 16, this point becomes moot. Nevertheless, for those hurting at wideout, Douglas is a prime plug-and-play candidate.
Eric Ebron, Lions
Ebron has not been the game-changer he was hyped to be in his debut season with Detroit, entering Week 16 with a pedestrian yield of 23 catches for 210 yards and a lone score. So why the endorsement? Joseph Fauria is out for the season with an ankle injury (and by the reports from Twitter, a broken heart). As Brandon Pettigrew is utilized more in pass-blocking schemes, Ebron's prospects have become a little brighter. He's definitely not a start in smaller leagues, but with a date against the Bears' woeful defense, there's upside in rolling with Ebron. There's risk involved, yet the reward is worth the gamble.
Minnesota Vikings, Defense
The Vikings were this close to being a playoff contender this year. Instead, they'll have to settle for being a 2015 dark horse. Minnesota can end the season on a high note, visiting a Dolphins' squad that's spiraling out of control followed by the season finale against the dumpster fire known as the Chicago Bears. Despite their season-long defensive excellence, the Vikings are available in 75 percent of leagues. No matter who your D/ST is, clear room to add Minnesota.
Joel Beall is a writer for FOXSports.com and WhatIfSports.com, and is the host of the Fast Break on FOX podcast. He lives with a Golden Tee machine and a jump shot that's broken. Reach Joel on Twitter @JoelMBeall
---