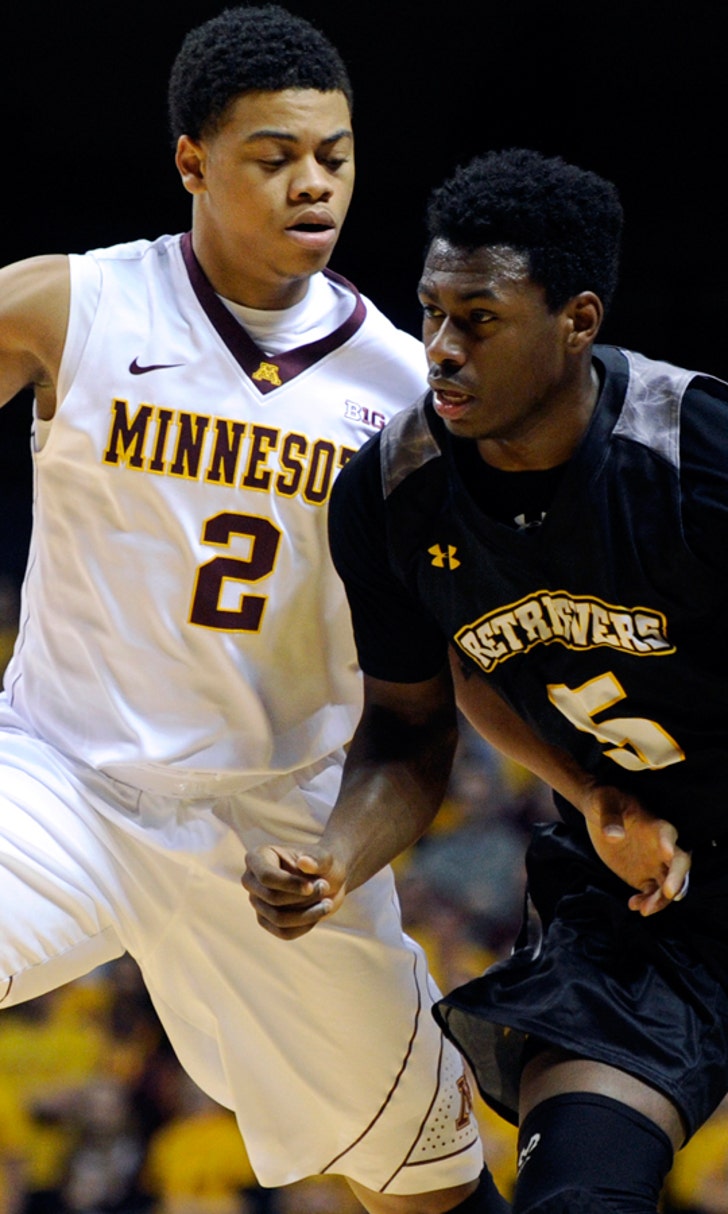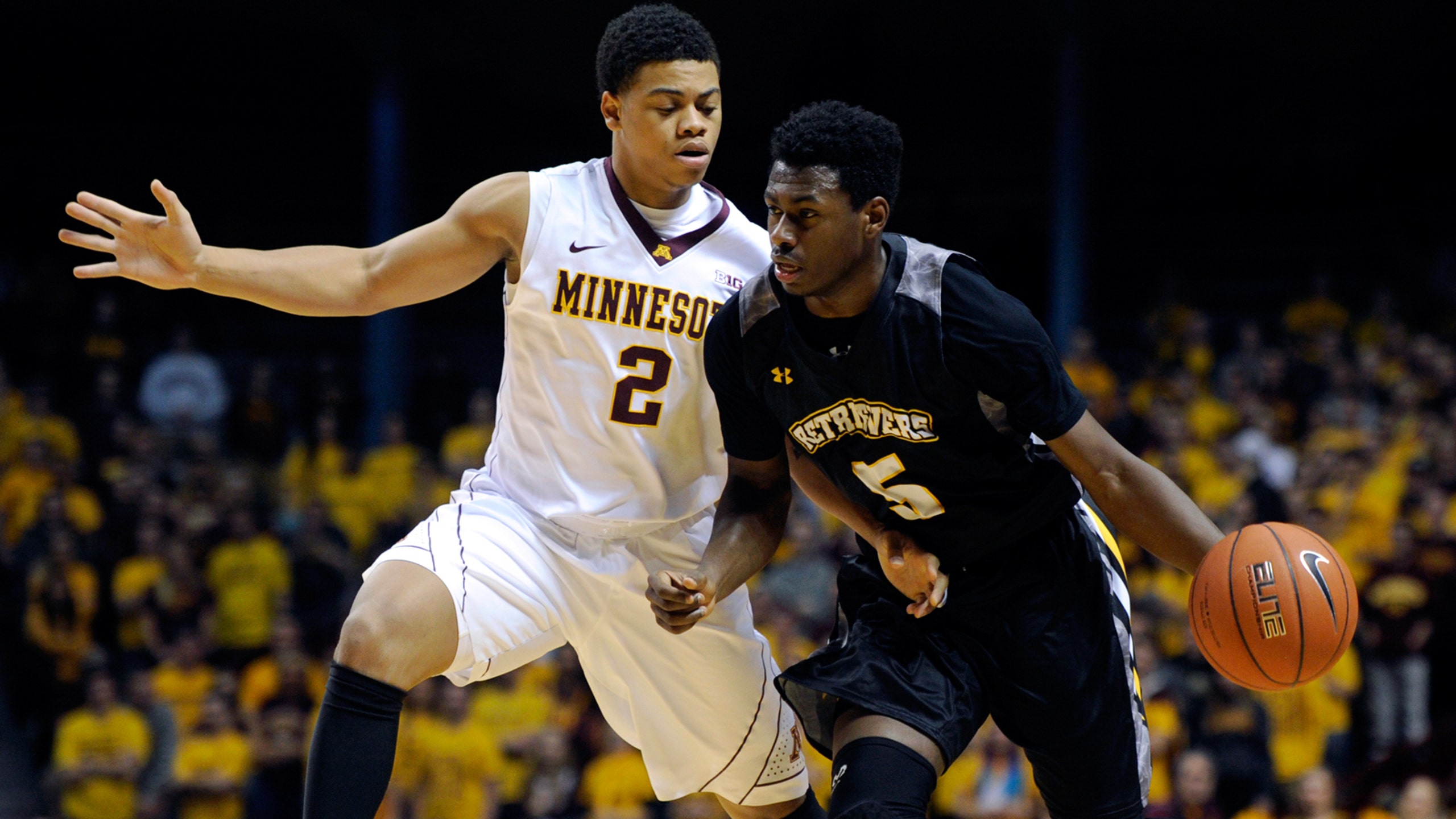 Gophers rout UMBC, 69-51
BY foxsports • November 22, 2014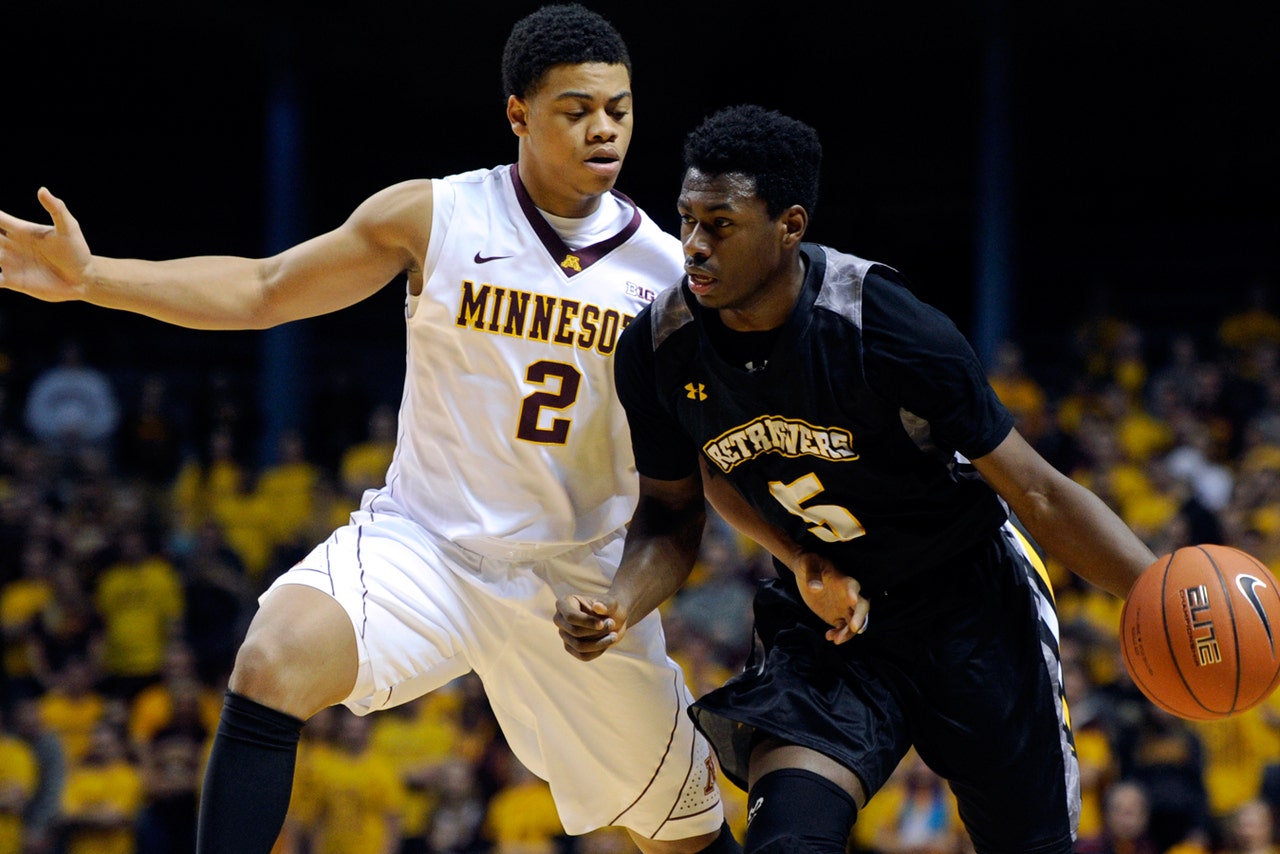 MINNEAPOLIS -- After dominating back-to-back nonconference opponents, Minnesota was tested early by a pesky University of Maryland-Baltimore County squad.
Playing in their third game in five days, Mo Walker led the Gophers (3-1) with 15 points, five rebounds and five blocks, helping Minnesota escape with the 69-51 victory on Saturday night at Williams Arena.
Richard Pitino's squad eventually overcame a poor shooting start to live up to their heavy-favorite billing against the Retrievers (0-3). Walker and Andre Hollins, who finished with 12 points, led a 15-6 run before intermission and Minnesota never looked back after missing 13 of its first 19 shots.
"We needed a game where not everything was going our way," Pitino said. "That was certainly the case."
Entering Saturday, the Gophers had won by an average of 37 points in back-to-back wins after dropping the season opener to seventh-ranked Louisville.
In Pitino's eyes, they needed some push back.
The Retrievers delivered just that in the first half. Despite turning the ball over on five of their first eight possessions, UMBC jumped out to a 13-9 lead after hitting their first five shots, led by a career-high 16 points from Wayne Sparrow, who hit four consecutive first-half buckets -- including a mid-range jumper to give the Retrievers their last lead at 18-17.
"We took on a Big Ten team and we can walk away with our heads high," Sparrow said.
The Gophers' press defense continued and UMBC's hot shooting did not as they were outscored 37-25 in the second half. The Retrievers finished with 23 turnovers and shot just 32 percent after intermission.
Five Gophers scored at least eight points, with Carlos Morris pitching in nine -- including a three-pointer that stretched Minnesota's lead to 43-32 in the second half. Tempers flared briefly, with Walker being called for a technical foul on his fourth block after delivering some choice words for the failed shooter. The Gophers found themselves in early foul trouble as Hollins, DeAndre Mathieu and Nate Mason picked up two fouls apiece in the first half, leaving Pitino to shuffle his backcourt early.
Mathieu scored eight, leading the Gophers with eight assists and four steals.
"We weren't pressuring the ball as we should've been, so we decided to amp it up in the second half," Mathieu said. "We turned up the intensity and decided to play harder."
The fouls forced Minnesota to show off their backcourt depth in the first half, starting with Mason, who finished with eight points, including a teardrop layup on his first possession in the game to stop a three-minute scoreless streak.
---