Golf has changed plenty since Pavin won '95 U.S. Open
BY foxsports • May 23, 2015
Not long ago, as I was flipping through my TV channels looking for anything that wasn't a reality show, I came across a program called "Golf's Greatest Rounds."
Maybe I'm on there, I thought. To my horror, it wasn't about me but the 1995 U.S. Open at Shinnecock Hills. The great round they were referring to was Corey Pavin's 68 in the final day to win the championship by two shots over Greg Norman. (Who knew Greg and Corey were such good golfers?  I thought they were just FOX sports golf analysts.)
The commentators kept talking about how difficult the course was playing, and they must have been right because even par was good enough to win. Above everything else, there was one thing that really jumped out at me: It was mentioned that Shinnecock was playing at just under 7,000 yards. Twenty short years later, at next month's U.S. Open, Chambers Bay is going to play just shy of 8,000 yards.
As I watched Corey and his mustache win their first major, I got online and checked out driving distance stats and how much difference there was between 1995 and last year. The results are shocking to say the least.
In 1995, John Daly led the Tour with an average of 289.0 yards. In 2015, that same average would place 93rd, more than 27 yards behind leader Dustin Johnson. In 1995, the 188th-longest driver (or No. 1 shortest driver) averaged 246.6 yards. This year, 188th place is 275.9 yards. Almost 30 yards difference! How did that happen? Why has golf changed so much over the last couple of decades? The answer isn't strength, new drivers or kale salads. It's the golf balls, plain and simple. And I had a front-row seat for possibly the biggest change in technology in the history of sports.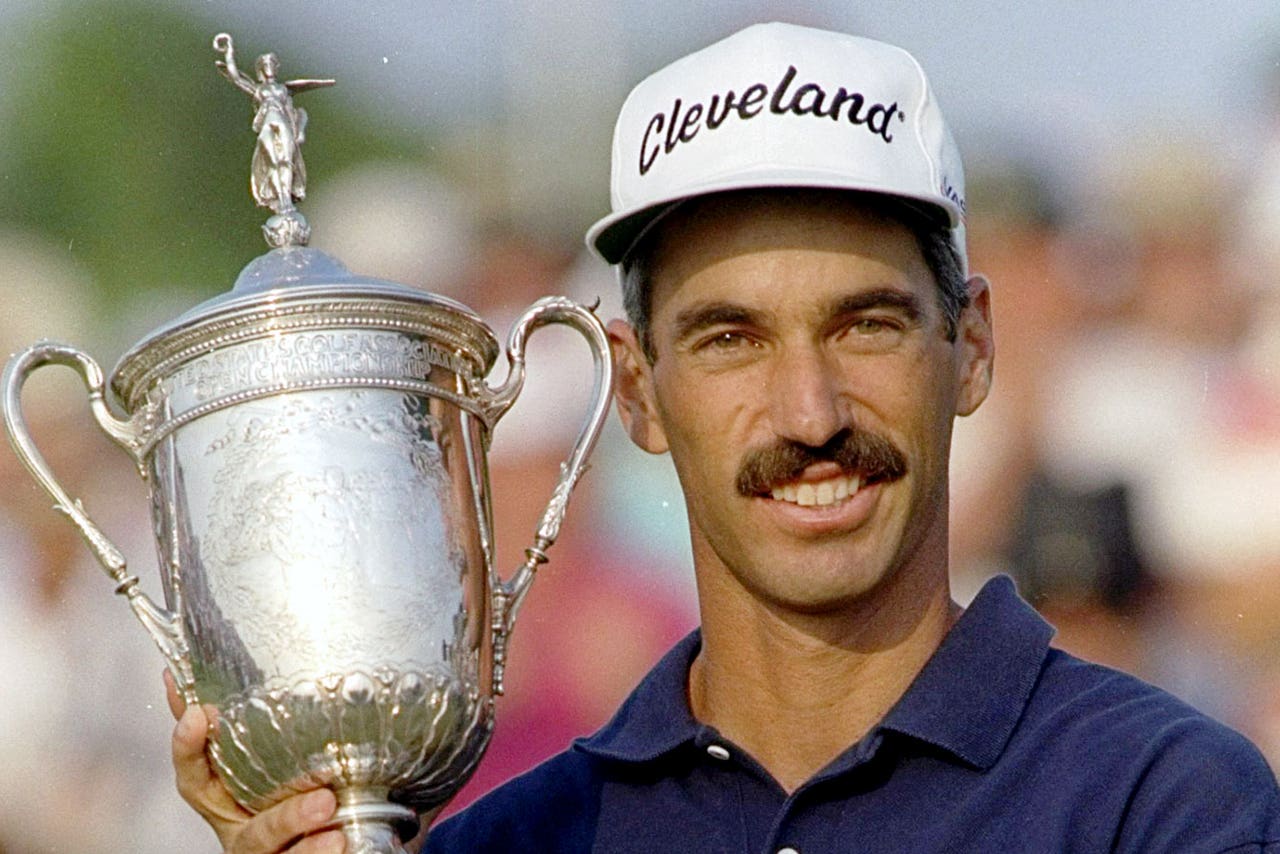 The shot-making skills that helped Corey Pavin win the 1995 U.S. Open have been largely nullified by longer-playing golf balls.

Pre-2000, all the golf balls used by Tour players were made of balata with tightly wound rubber bands inside. The harder you swung, the more they would spin, costing you distance and control. A hook would take a nose dive, and a slice looked like the end of a coat hanger. Drivers had low loft (mine was a 6.5 degree) to keep the ball from launching too high.
At the Las Vegas Invitational in late 2000, Titleist introduced the Pro V1 golf ball. That week, six of the top 11 finishers used the ball, and the new era of golf was off and running. Players were picking up 30 or more yards without losing much feel around the greens. Drives of more than 300 yards went from rare to common. Guys I considered myself to be longer than started flying past my best drives. Kenny Perry, a fellow Kentuckian I've played at least 100 practice rounds with over the years, went from being comparable to me in distance to consistently outdriving me by 40 yards.
Another perk to a low-spinning golf ball is it doesn't curve much. When you watch the U.S. Open this year, pay attention to the "pro-tracer." That's the line that shows the flight of the ball. Notice that off the tee a draw or fade corrects itself at its apex and falls straight. That means you can throw a controlled swing out the window and swing for the fences without fear of a huge hook or slice.
In any other sport this kind of change would fall under the illegal "performance enhancer" category and would have to be injected into you by Jose Canseco. In golf, this change was perfectly legal, and the golf ball manufacturers were supplying the performance enhancement while the powers that be watched technology run amok. In all other sports, the ball is regulated and in most instances hasn't changed since the beginning of time, but professional golf has been forever altered by the new ball.
In a nutshell, the reason the USGA has to set up Chambers Bay to be almost 1,000 yards longer than Shinnecock Hills 20 years ago is because it simply is a different game than the one Corey Pavin played in 1995. Iron control and accuracy off the tee aren't nearly as important as they used to be, and guys with marginal talent are making millions of dollars simply because they hit the ball 350 yards. When was the last time you heard the term shot-making? It's a dead art.
You may be asking yourself: Is this a bad thing for golf, or is Robert a bitter has-been? Honestly, the truth probably lies somewhere in the middle, but the change gives us short hitters something to talk about. As a matter of fact, one of the greatest shot-makers of all time, Pavin, will be at Chambers Bay for the U.S. Open.
Feel free to ask him all about it; he won't mind a bit.
Former PGA Tour pro Robert Damron is a regular contributor to FOXSports.com's golf coverage. Follow him on Twitter @RobertDDamron.
---