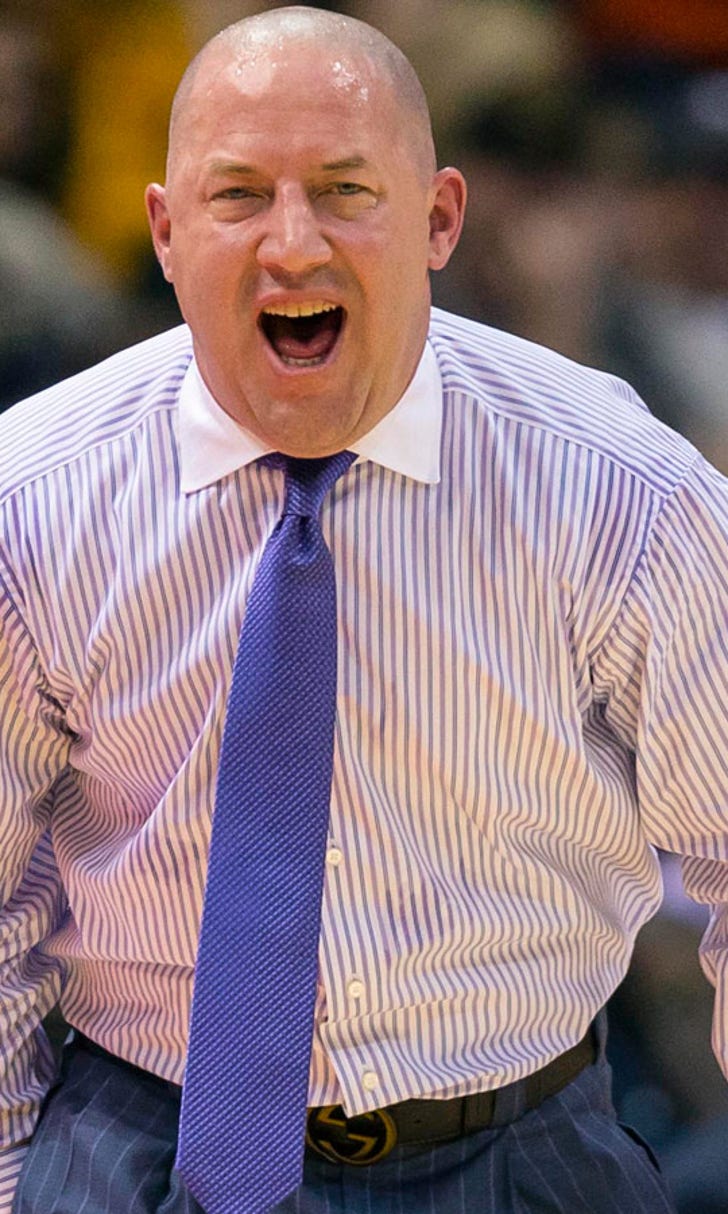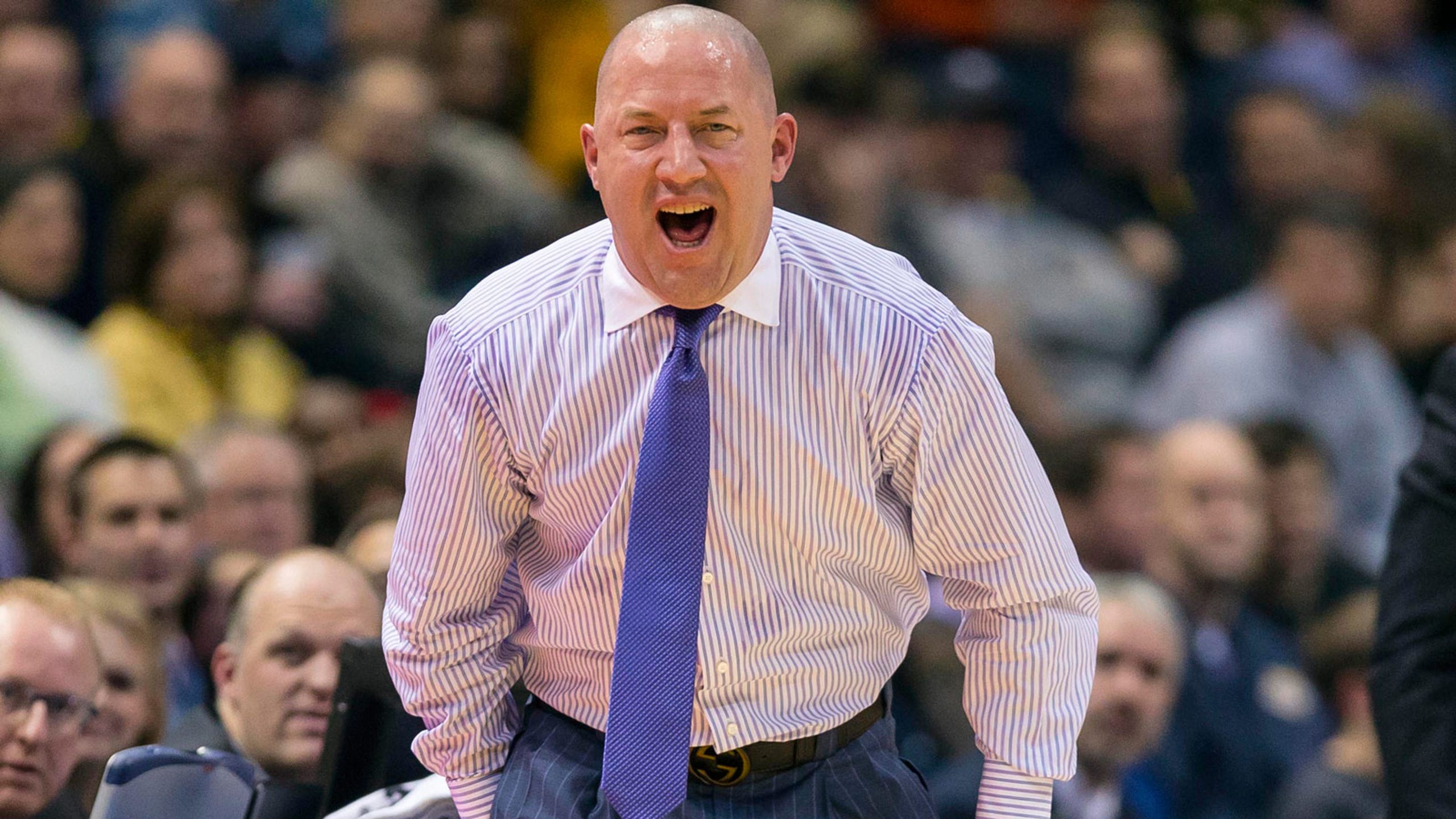 Golden Eagles sub often, lead early to beat fatigued Friars
BY foxsports • January 30, 2014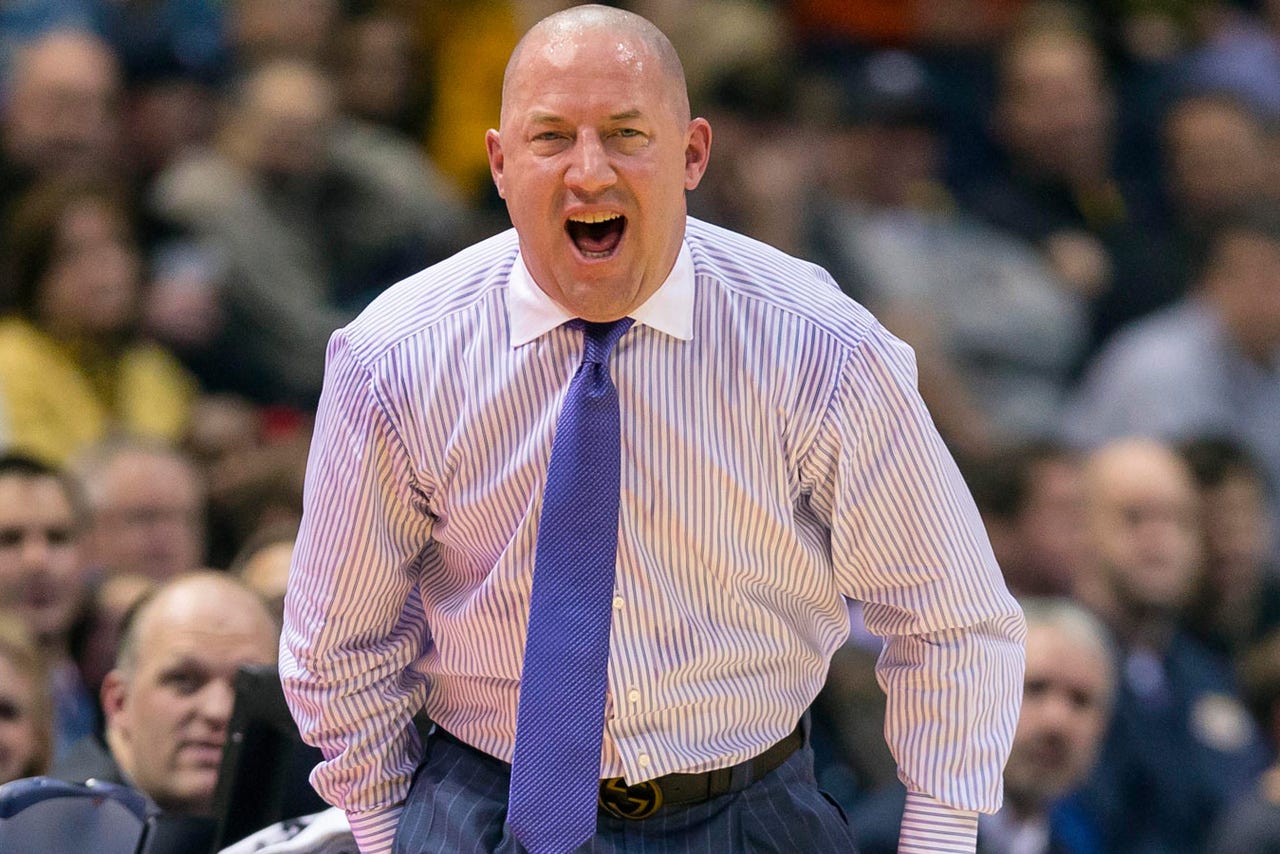 MILWAUKEE -- From the beginning, Marquette set out to do everything it could to attack Providence's lack of depth, easily the Friars' biggest weakness.
Rolling into Thursday night's game winners of five-straight in the Big East -- including wins over Creighton and Xavier -- Providence usually only goes six or seven players deep. The Golden Eagles substituted frequently in the first half, including in groups of five at a time, to take advantage.
It led to a 17-point halftime lead for Marquette, but the Golden Eagles had to survive a second-half run by the Friars to hold on for a 61-50 victory in front of 15,248 at the BMO Harris Bradley Center.
"We just wanted to speed them up, get them in foul trouble and wear their legs out," Marquette junior guard Derrick Wilson said. "By doing that, all 11 guys played and did their job when they got in. I thought that was one of the big reasons we got a lead at the beginning of the game."
Marquette coach Buzz Williams shook up the starting lineup, giving freshmen Jajuan Johnson and Deonte Burton their first career starts and bringing Davante Gardner and Jake Thomas off the bench. Williams subbed five new players on the court in each of the first two media timeouts and kept it up for most of the first half.
The Golden Eagles (12-9, 4-4 Big East) were able to jump out to a 10-2 and a 20-7 lead, bringing tremendous energy on the defensive end right from the start.
"We're going to play two games in 40 hours, that would probably be the first thing I said to our players," Williams said about the constant first half subbing. "Providence is playing with six players; we have 11, 10 of which played double-figure minutes. I thought, particularly in the first half, if we could come in waves of energy, playing full-court defensively and full-court offensively -- we scored 26 points in transition. And some of it is, here's your chance what are you going to do with it?
"I don't care how old you are. Let's just see if this works."
Providence (15-6, 5-3) hit just 5-of-28 shots and turned the ball over 11 times in the first half, missing makeable shots while also being forced into tough looks by Marquette's defense.
"We were gross," Providence coach Ed Cooley said. "We weren't very good offensively."
The Golden Eagles extended their lead to 19 points in the first few minutes of the second half, but Providence went on a 16-0 run to cut the deficit to 37-34. A jumper by Jamil Wilson with 11:10 to play broke a Marquette scoring drought of 6 minutes, 18 seconds.
But Marquette was able to respond and never led by fewer than five points the rest of the way. Cooley credited the Golden Eagles for showing the mental toughness to "get over the hump" when Providence came back.
"Basketball is a game of runs," Derrick Wilson said. "It was just how can we withstand that? How can we get a stop? How can we stop the run? Today we did it. Other games we haven't done that as well as we did today. That was a great turning point for us."
Williams made it a point to voice his displeasure with Marquette fans booing his team during the Friars' second-half surge. With the Golden Eagles up 43-38, Thomas took a 3-pointer in front of Marquette's bench and missed.
The boos were certainly noticeable and something that bothered the Marquette coach. He brought the situation up on his own after being asked about the Golden Eagles' response to the Providence run.
"I know our fans were booing at our kids, which is maybe as disappointed as I've been as the head coach since I've been here," Williams said. "Our kids try. And I want to handle it the right way, but what you don't see is what we do every day. What you do see is when our kids are in uniform, and what you don't know is who our kids are as human beings or their moms or their dads or their story that's led them there.
"To answer your question without being a complete jerk, I think it speaks to who our kids are as human beings that when they went on a run (we answered)."
Williams was unsure if he would keep the same lineup and a similar approach when Marquette faces St. John's at Madison Square Garden on Saturday. The Red Storm have underperformed thus far, but Williams called them "unquestionably the most talented" team in the Big East.
"That's the struggle with our team," Williams said. "Some of our best offensive players are our worst defensive players. Some of our best defensive players are our worst offensive players. Running them in waves the way we did in the first half was kind of a balance of all of it. Not who started, not how old they are, not where they are from, not what they did the last game or the game before but what gives us the best chance today from start to finish to win."
Follow Andrew Gruman on Twitter
---