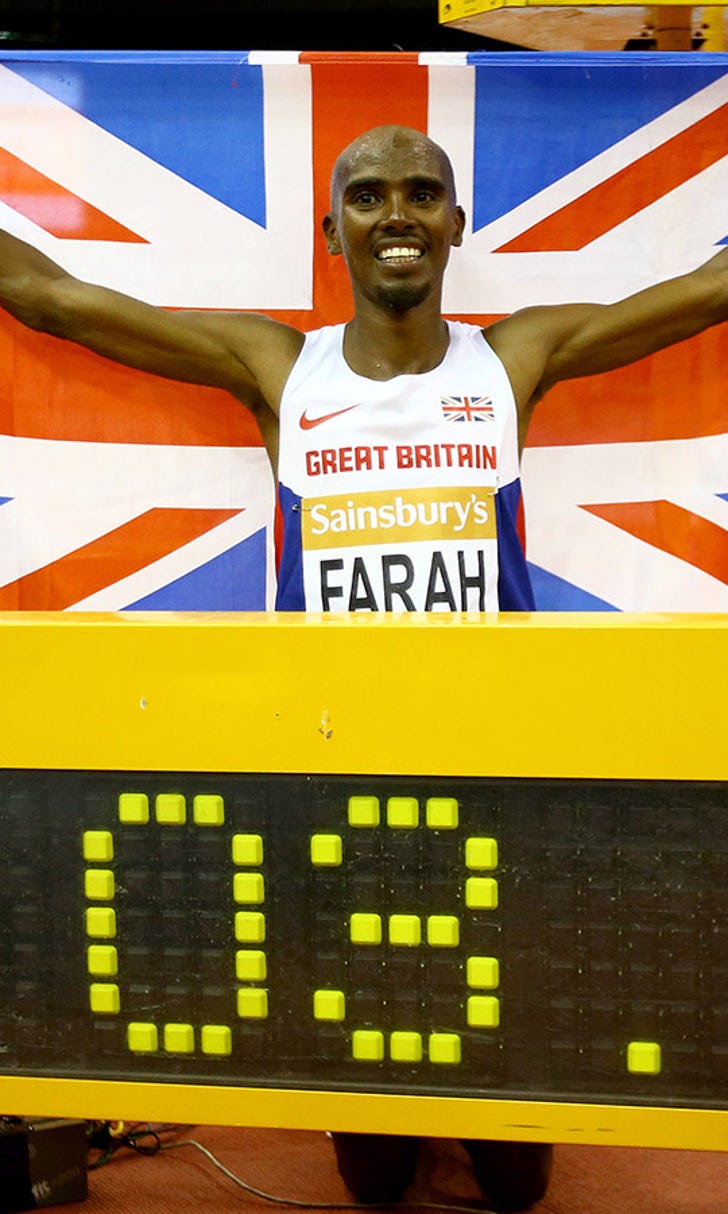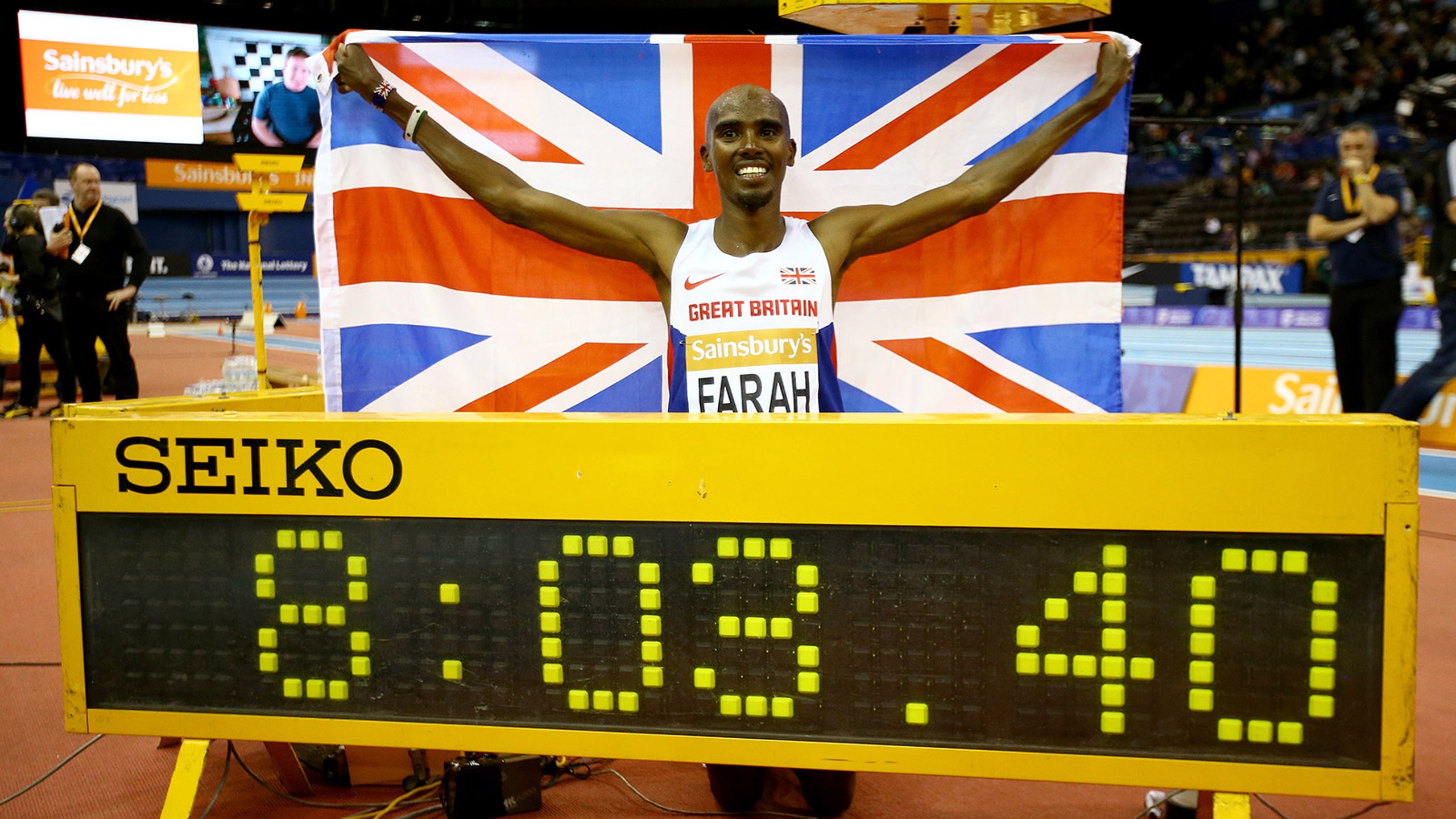 Gold medalist runner Mo Farah reportedly missed 2 drug tests before 2012 Olympics
BY foxsports • June 18, 2015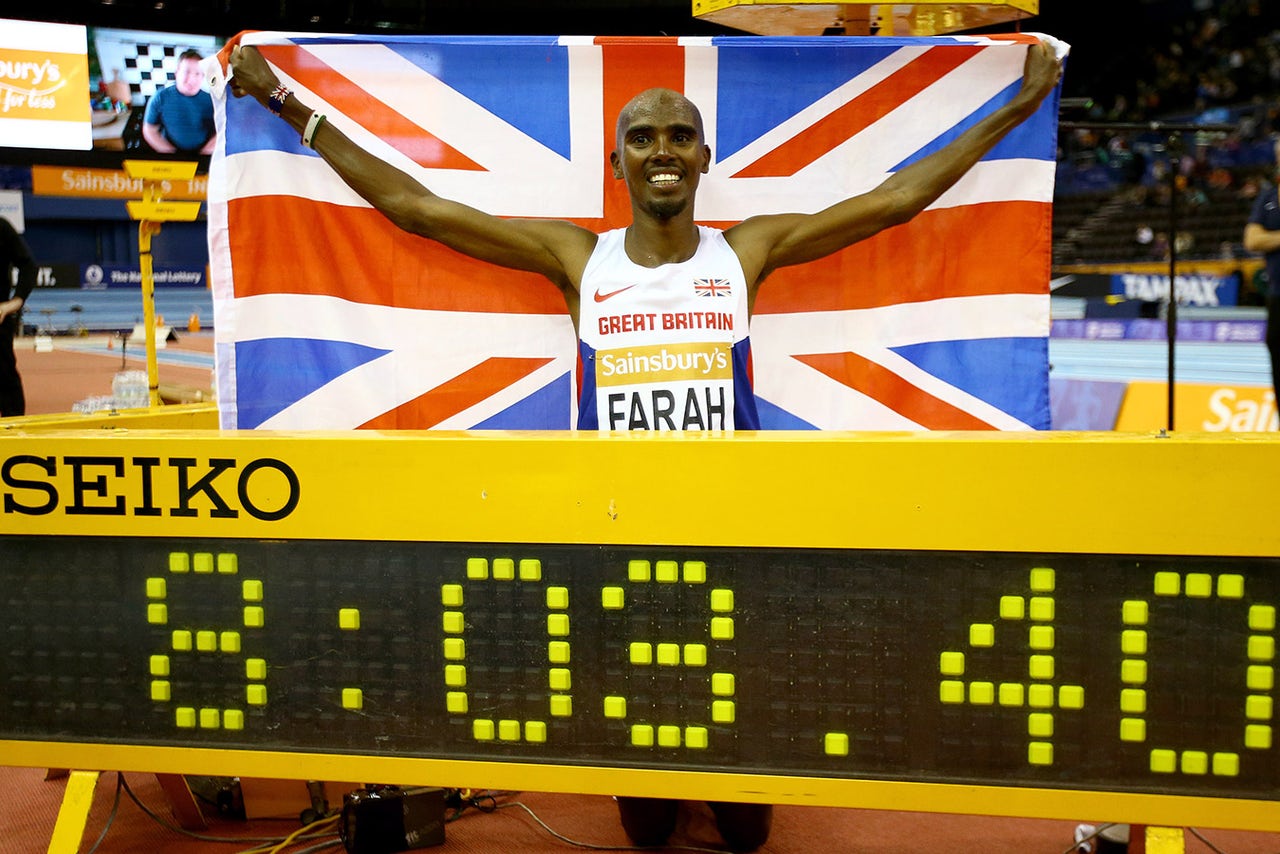 Britain's anti-doping agency defended its procedures for dealing with missed drug tests on Thursday after it was reported that distance runner Mo Farah missed two doping controls in the leadup to the 2012 London Olympics.
While declining to discuss Farah's case, U.K. Anti-Doping Agency chief executive Nicole Sapstead said: ''It is not common for athletes to have two missed tests.''
Farah missed one test in 2010 and another in 2011, according to the Daily Mail newspaper. Under international rules, three missed tests in a 12-month period is considered a doping violation that can be punished by a ban of two years or more.
Had Farah missed a third test, he could have been ruled out of the London Games, where he won gold medals in the 5,000 and 10,000 meters.
UKAD said athletes can also be banned for one missed test if the agency is convinced they deliberately evaded it. UKAD officials declined to discuss any specific cases, however, and defended the need for anonymity.
''It's dangerous to put into the public domain information about missed tests when they can be genuine reasons they have missed the tests,'' UKAD legal director Graham Arthur said. ''There might be lame excuses but perhaps they don't have the circumstances around them to alert us to the fact they might be evading. Too little information in the wrong hands can be dangerous.''
The Farah report comes at a time when his American coach, Alberto Salazar, is under scrutiny amid doping allegations.
In investigations by the BBC and ProPublica, Salazar was accused by former assistant Steve Magness of violating anti-doping rules and encouraging doping by one of his top runners, Galen Rupp. Rupp won the silver medal in the 10,000 at the London Olympics, finishing behind Farah.
Salazar and Rupp have denied wrongdoing. No accusations against Farah were made in the investigations.
The Daily Mail said Farah's first missed test occurred before he started working with Salazar, with the second coming in February 2011 after the runner joined Salazar's Nike Oregon Project in Oregon.
''If you miss another test, they will hang you,'' the paper quoted Salazar telling the runner in an email in May 2011.
Farah maintained he did not hear the doorbell when he missed the second test, the Daily Mail reported. His agent, Ricky Simms, submitted video evidence to back up that defense, the report said.
UKAD said there were 66 missed tests among the 365 athletes on the testing register in 2011. In 2014, there were 37 missed tests among a pool of 266 athletes.
''If someone has deliberately not opened their door and deliberately hidden from the testers then we would take action against them for evasion, which carries up to a four-year ban,'' Arthur said, discussing general procedures. ''If they have put themselves in a place where they are not able to hear the doping control people arrive or ring the doorbell and we are satisfied they are just being negligent and not wilful then it counts as a missed test.
''It shouldn't be equated with someone dodging tests. If we felt they had been wilful and didn't want to be tested then action would be taken for trying to evade the testers.''
The Daily Mail published emails exchanged between lawyers from UKAD and Farah's representatives. The UKAD lawyers were quoted as saying in one email: ''The simple fact with this missed test is that your client says that he did not intend to miss the test, but it is clearly his own fault that he did.''
Farah pulled out of the Diamond League meet in Birmingham earlier this month after the allegations against Salazar came out, saying he was ''physically and emotionally drained'' by the case.
Farah said Wednesday he would make his next appearance at the Diamond League meet in Monaco on July 17.
---