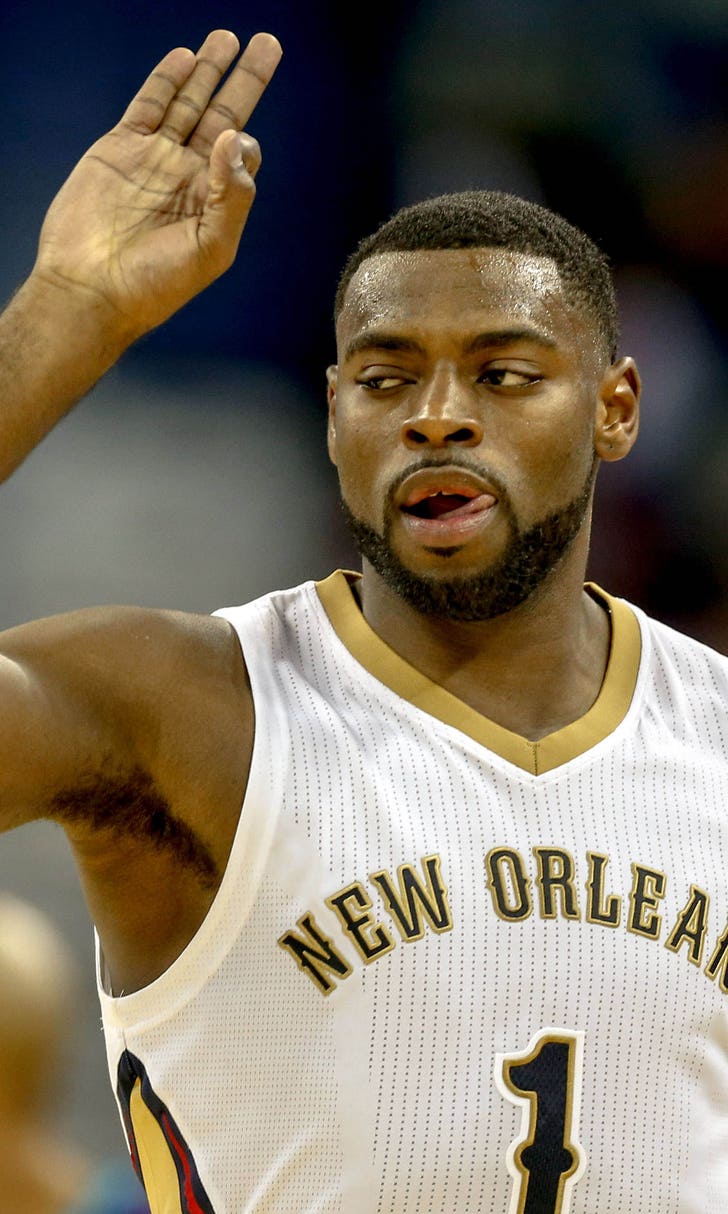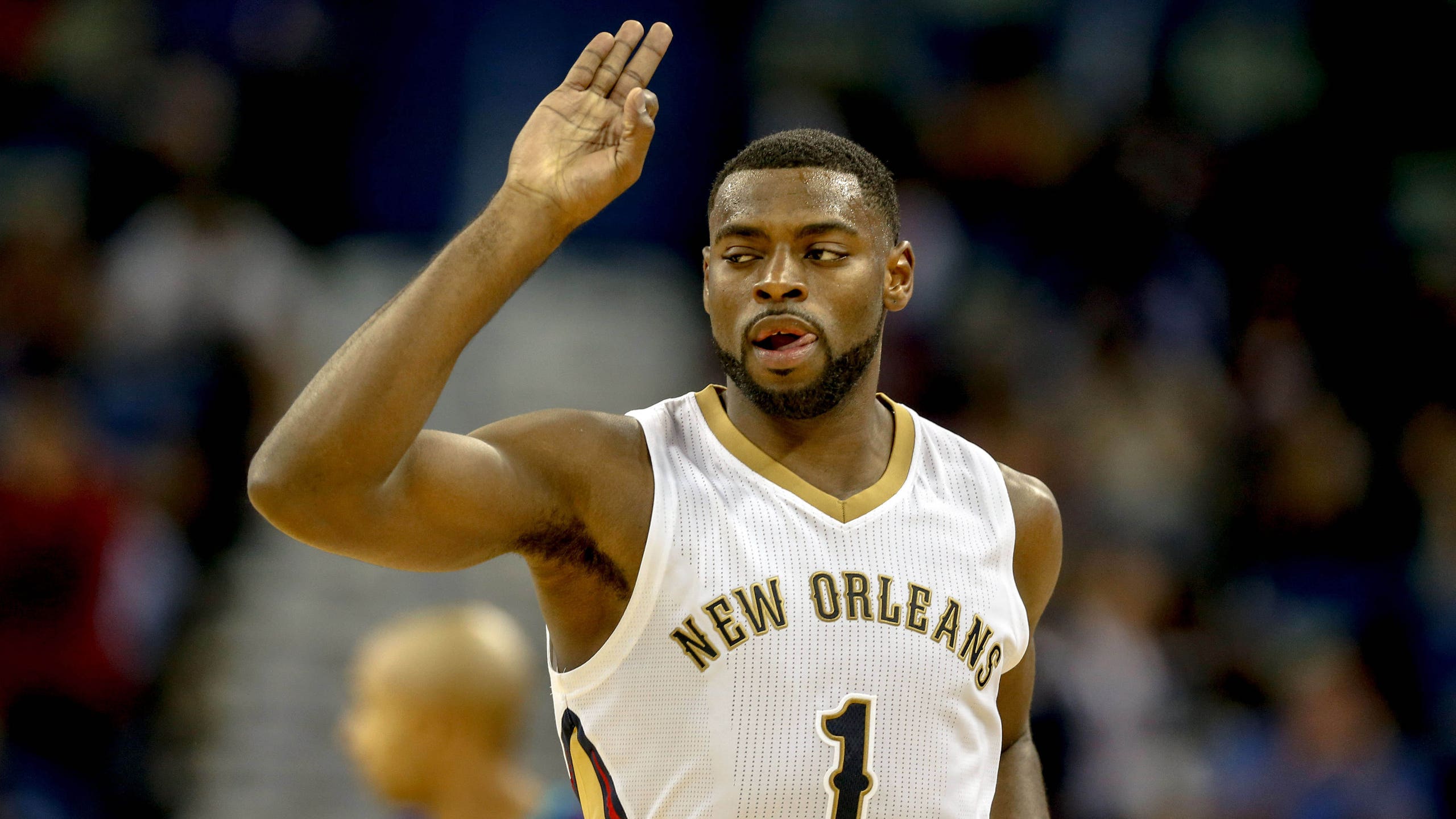 Goals remain simple for Pelicans' Tyreke Evans
BY foxsports • December 11, 2014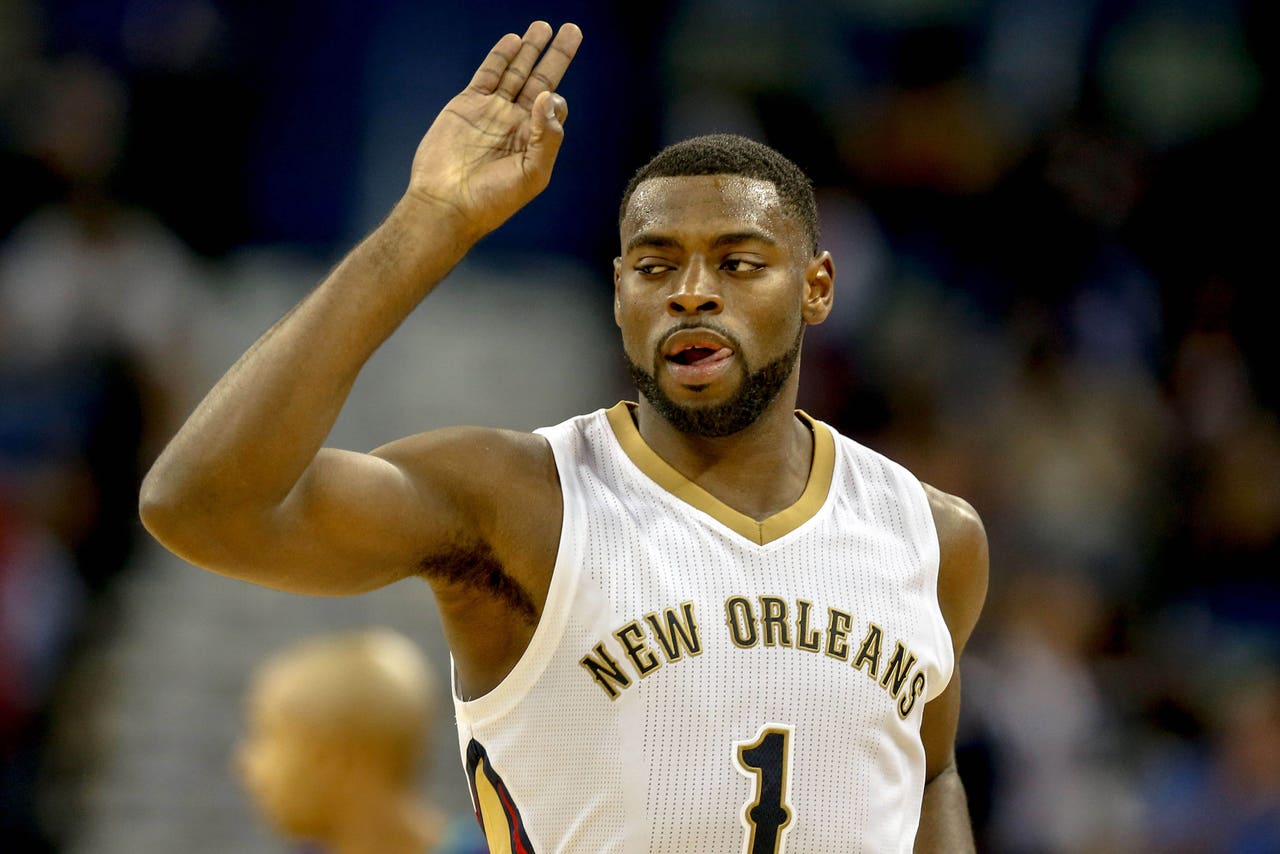 DALLAS -- Tyreke Evans is just over a year into his tenure with the New Orleans Pelicans and already the 2010 NBA Rookie of the Year has shown his versatility in the Big Easy.
After spending his first four seasons in the Association as a two guard for the Sacramento Kings, a position he switched to during his lone year at Memphis after playing small forward in high school, Evans, still only 25 but currently in his sixth season in the League, made the switch back to the three spot last season with the Pelicans. 
It has been a bit of an adjustment for this versatile talent, but it's a change he has not only embraced but one he has thrived in. 
"It's a little different (playing the three)," Evans said. "Covering a guy without the ball, I think that's one of the biggest things. I'm having to stick some matchups with different guys, so that's something."
Through the first 21 games of the season, the fourth pick in the 2009 NBA Draft is averaging 15.4 points, 5.6 assists, 5.4 rebounds and 1.2 steals per game.
He has made the bulk of his starts, 14, at the three spot and his numbers in those games are rock solid (14.4 points, 6.1 assists and rebounds per game). 
Evans has started at the two in those other seven games for New Orleans and has averaged 17.4 points, 4.7 assists and 3.4 rebounds, that final number making sense considering that as a general rule off guards aren't asked to do a ton of rebounding.
Some have been caught up in the debate as to whether Evans is best suited to play as a two or as a three, but the now five-year veteran of the league doesn't concern himself with such matters.
That's because no matter whether he's in Monty Williams' first five as a guard or a forward, there is still one label he always has. 
"I think (I'm) just a starter. Once I'm out there, I'm going to perform and try to do whatever it takes to help the team," Evans said.
That quote sums up the now veteran in a nutshell. In a league where a number of players are obsessed with putting together their own highlight reel each and every time they step on the floor, sometimes at the expense of the rest of the team, Evans is just the opposite.
He is someone who is just fine with not carrying the Pelicans' offensive load on certain nights, a role being filled more and more by young standout Anthony Davis.
"We've got a guy who can score the ball," Evans said of Davis, the top pick in the 2012 NBA Draft. "If he gets a chance, I'm going to get in the post and going to give it to him. We got a lot of guys that can bang down there, just want to stick with the game plan."
So, no matter whether fans, the media or anyone else who follows the goings-on in the Association consider him a shooting guard or a small forward, there is something else that continues to define Tyreke Evans in this, his sixth season in the Association.
And that quality is something that every one of his teammates from his time in Sacramento and from his year-plus in New Orleans can definitely appreciate.
"I'm a team player first," Evans said. "I just go in there with the mindset of just trying to play hard, getting guys the ball and just trying to mix it up."
Whatever his approach has been, it's hard to argue with the results Evans has delivered thus far both for the Kings and Pelicans.
---