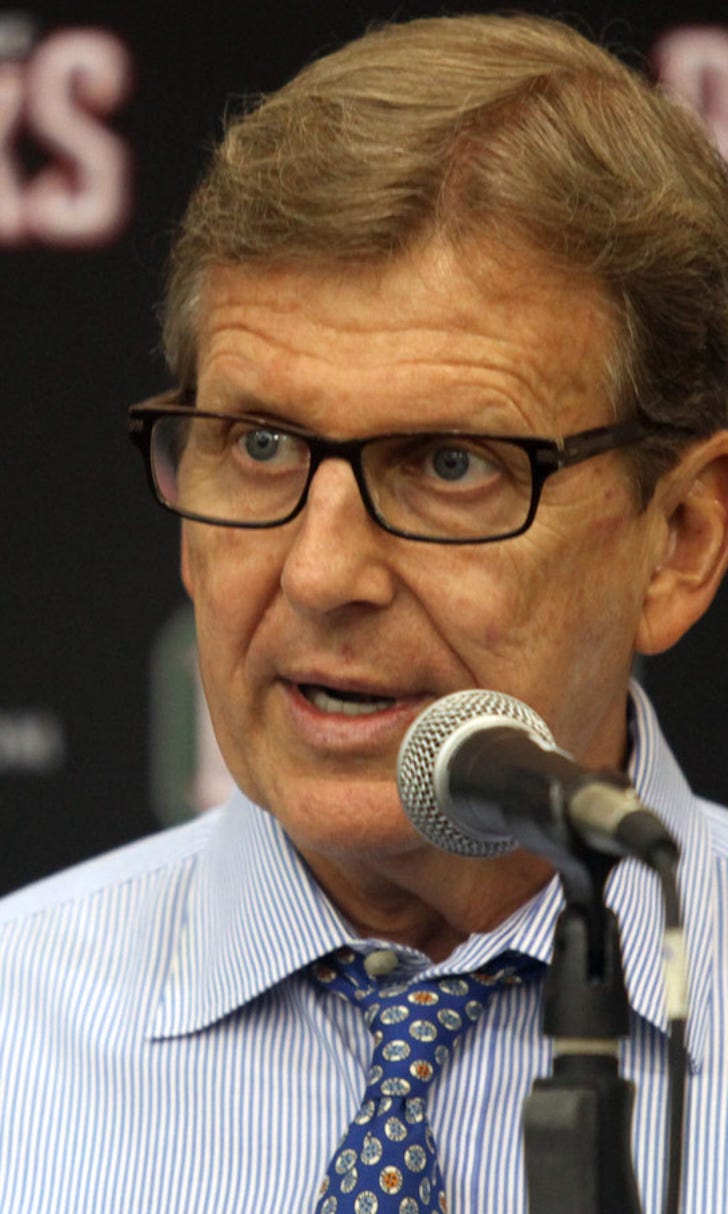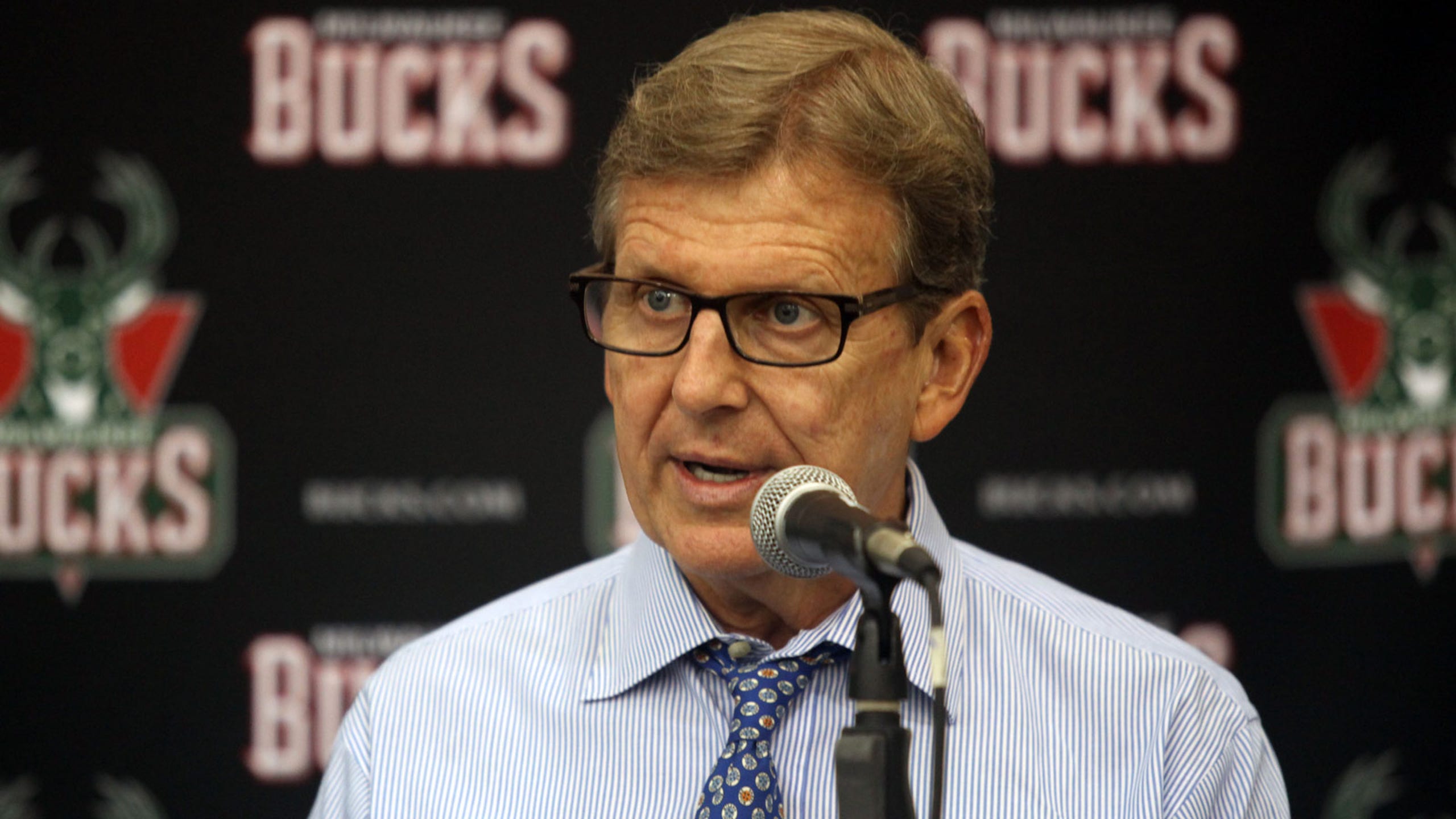 GM Hammond: Future-focused Bucks won't be 'shortsighted' at trade deadline
BY foxsports • February 10, 2015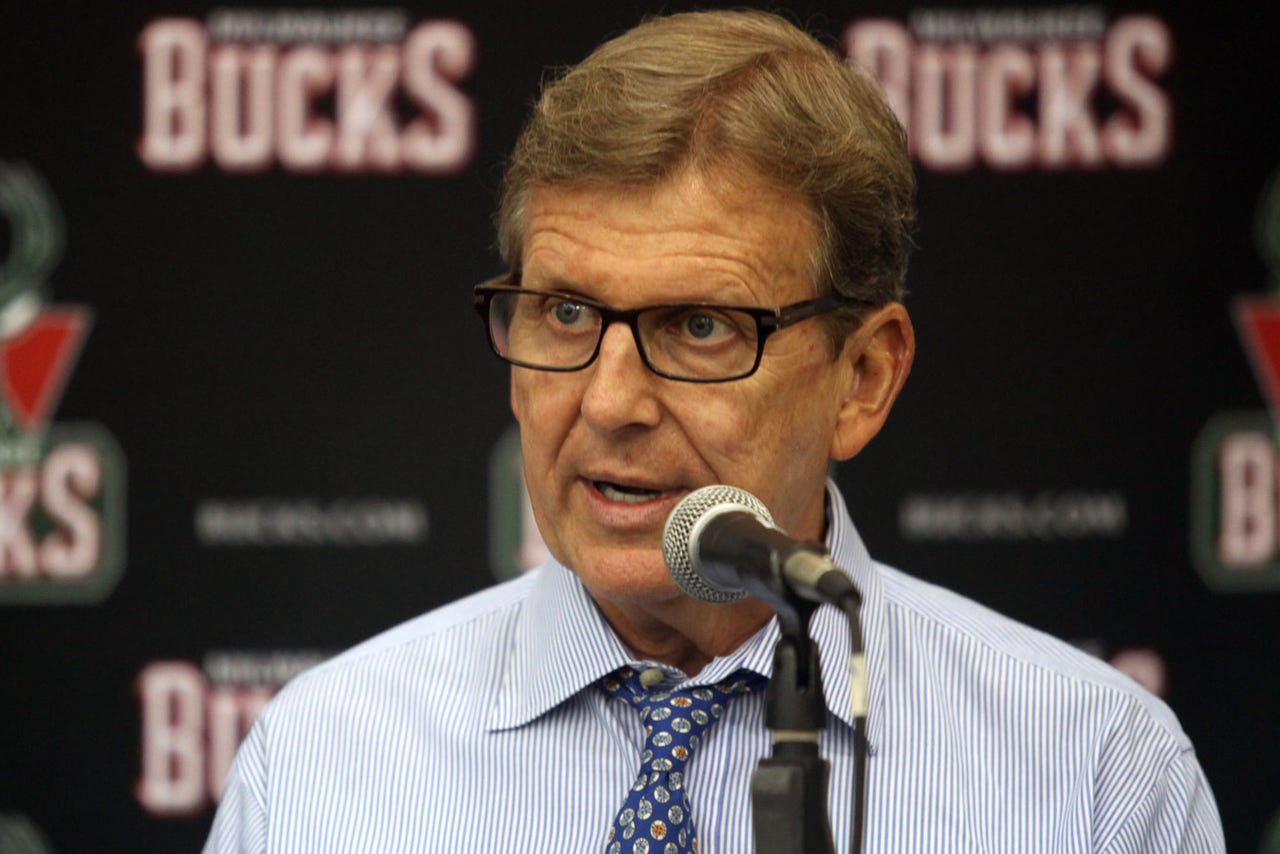 ST. FRANCIS, Wis. -- Sitting at 29-23 and firmly in the playoff picture as the sixth seed in the Eastern Conference, the Milwaukee Bucks are in a unique position as the trade deadline approaches.
In years past, the Bucks oftentimes pursued moves at the deadline to help them in the short term.
But despite Milwaukee overachieving in Jason Kidd's first season as head coach, general manager John Hammond says the team will not deviate from its long-term plan.
"As we move forward, the big picture for us is becoming a championship-caliber organization," Hammond said. "For us to get shortsighted and say, 'Let's try to win today,' and replace any thought of moving forward into the future -- I think we are all aware that's not who we want to be."
While it doesn't appear as if the Bucks will make a major trade prior to the 2 p.m. CT deadline on Feb. 19, Hammond didn't rule out making a deal if it fits into the team's future plans.
The last time Milwaukee was in the playoff race, it dealt young forward Tobias Harris to the Orlando Magic as part of a six-player trade that brought J.J. Redick to the Bucks.
At the deadline in 2012, the Bucks traded an injured Andrew Bogut and Stephen Jackson to Golden State for Monta Ellis, Ekpe Udoh and Kwame Brown.
Both of those moves, especially the Redick trade, were made for the present. The future is very much still in the forefront for Milwaukee's current regime, as a young asset would almost certainly need to come the way of the Bucks for them to pull the trigger on a trade.
"Anything we are looking at today is still hopefully going to be focused on maybe acquiring a piece or adding pieces that could be future long-term players for this organization," Hammond said.
No update on Sanders: Whether the Bucks have an open roster spot to make a two-for-one trade will depend on the status of Larry Sanders.
The league will inform the organization when Sanders is considered to be "in compliance" with his treatment program, which would end his now 12-game suspension for violating the league's anti-drug policy on a fourth failed marijuana test.
"Nothing has been determined at this point," Hammond said. "We'll just continue to follow the progress."
Players lose 1/110th of their salary for each game they are suspended, meaning Sanders, who is making $11 million this season, has lost $1.2 million over the 12 games he has sat out.
Hammond confirmed Tuesday that the Bucks will be unable to sign point guard Jorge Gutierrez for the remainder of the season unless a roster spot opens up prior to his second 10-day contract expiring on Feb. 16.
Gutierrez was signed using a roster exception granted by the league due to Sanders' suspension.
Naming rights: At a press conference Tuesday, the Bucks announced a partnership with the Orthopaedic Hospital of Wisconsin.
The partnership includes the naming rights of the team's training center in St. Francis, Wis., which will now be called the Orthopaedic Hospital of Wisconsin Training Center.
Bucks president Peter Feigin said the agreement is for at least two years and could potentially carry over to a new training center.
"We have what I would consider a long-term relationship with Orthopaedic Hospital of Wisconsin," Bucks president Peter Feigin said. "As we look at evolution of a practice facility, whether it be located at an arena site or somewhere else, that Orthopaedic Hospital will be very engaged in that discussion.
"On our travels, as we look at best practices of new arenas, we're doing it simultaneously looking at training facilities. It's very top of mind. It's something we need to get done in the near future, which I would say is less than two years."
At the same press conference, Feigin addressed the Menominee tribe's proposal of putting $220 million toward a new arena in exchange for Gov. Scott Walker's approval of a new casino in Kenosha, Wis.
Gov. Walker's office quickly shot down the proposal, which also appeared to be Feigin's sentiment.
"We stand by how excited we are about the Governor's leadership -- and building his legislation toward what he started about a week ago," Feigin said. "We're in the midst of working with local, municipal, county and state authorities to build a private-public partnership.
"We're really not going off track -- we're centered on following the Governor's lead."
Follow Andrew Gruman on Twitter
---