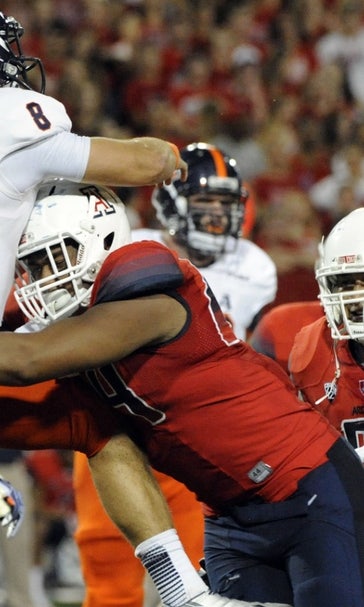 Gilbert's return big deal for Arizona D-line
September 11, 2014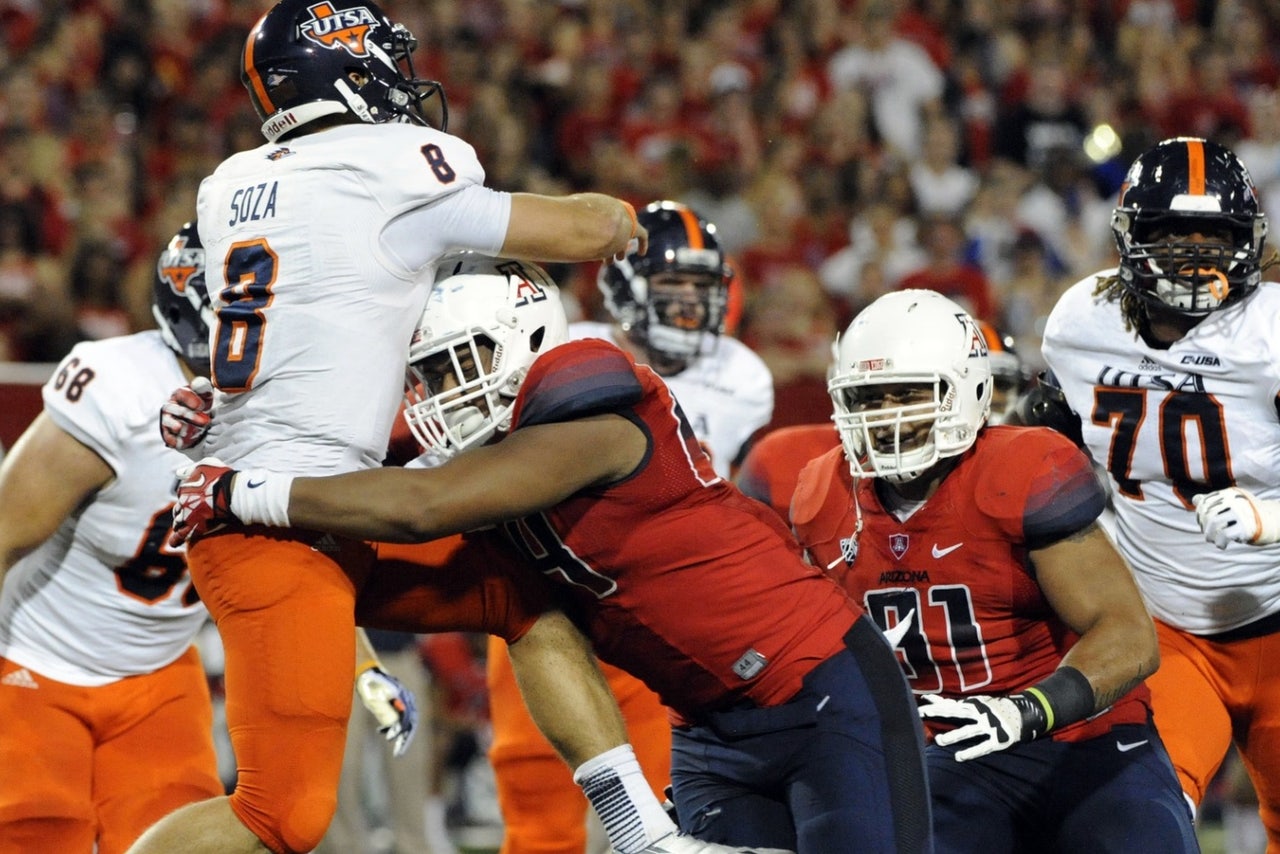 TUCSON, Ariz. -- His speed isn't quite there yet and he was a bit hesitant to be playing again, but Arizona senior Reggie Gilbert definitely felt good to be playing again.
Yes, absence made the heart grow fonder for Arizona's most veteran defensive lineman -- and the Wildcats hope his return helps improve a group that needs to improve.
"I just have to have the confidence but it felt good when I got out there," said Gilbert, who played last week against Texas-San Antonio after he missed the season opener after suffering a ligament problem on his foot just a week into fall practice. "It was good to be out there with my teammates and (good) to help my teammates with the win."
Help? Gilbert (6-feet-4, 262 pounds) was a big reason why, in as much as he got to the quarterback in the fourth quarter to register one of the team's four sacks. Arizona had none in its first game, against UNLV.
"He is one of our better pass rushers and he has a lot of experience," Arizona coach Rich Rodriguez said. "He recognizes things pretty quickly. He is still working his way back into things but we need to find ways to create more pressure."
Rodriguez earlier this week was comical in his thoughts about the pass rush, knowing it's hardly funny.
"We're not generating a lot of pass rush," he said. "(The UTSA quarterback) took his shoes off, laced them up and took the other off and laced them up, put a little extra tape on and still had the ball and we hadn't sacked him."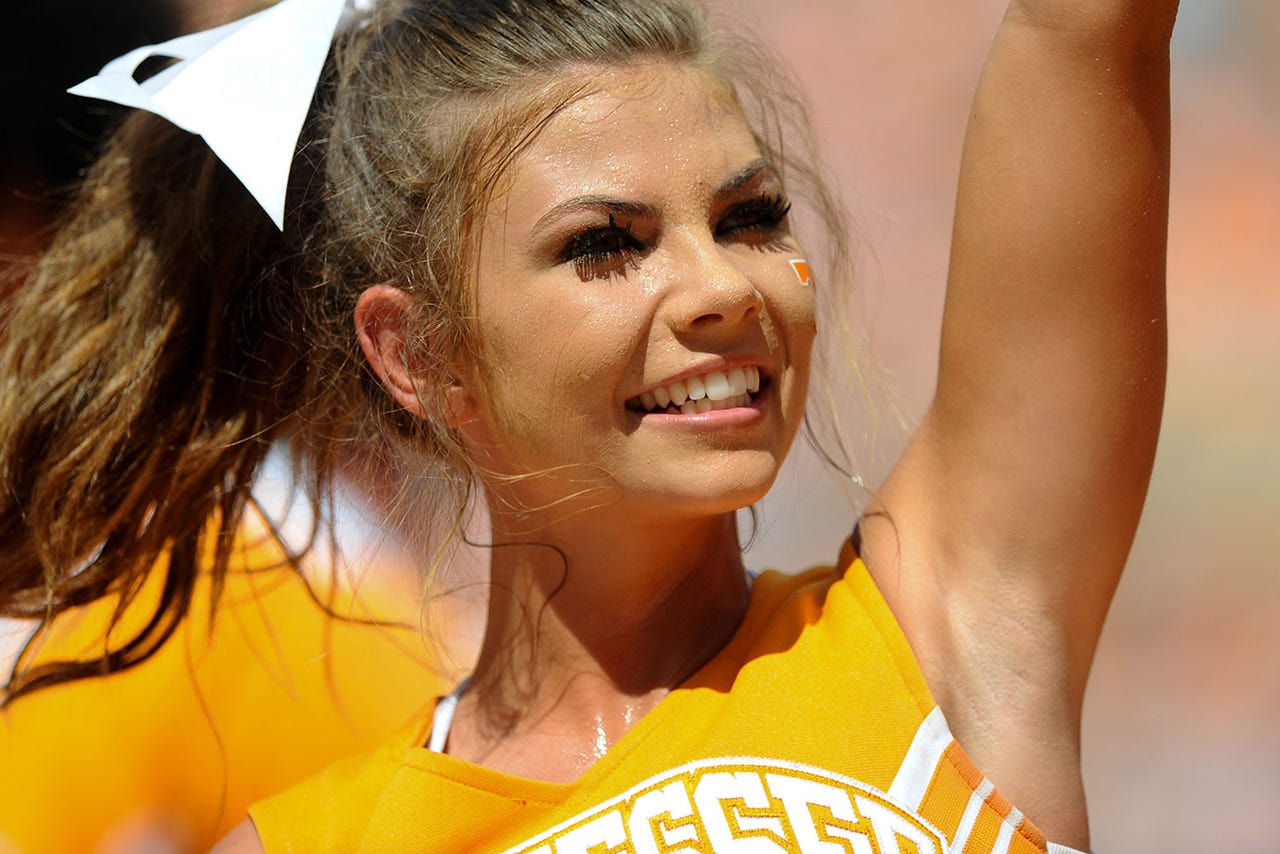 Gilbert added: Yes, it's tough to get the quarterback with a three-man rush, but he has the experience to do it.
How tough is it? "I try not to think about it," he said. "At the end of the day, I just love competing. I just want to make a play for my team."
He's done it throughout his 3-plus year career, coming out of Fairfax High in Laveen. He's played in 31 games, starting 22 times. He's register 8.5 sacks and 14 plays that resulted in a tackle for a loss.
We'll see what that experience brings. But Gilbert said every day he's getting close to 100 percent healthy. How does it slow him? Well, it doesn't.
"I try not to think about it when it comes to game time," he said Wednesday of recovery from injury. "Whatever my team needs me to do to win that's what I'll try to do."
That's how he expects his senior season to be. Every game is a chance at a great memory. It seems like yesterday he was in a Chandler sports bar signing a national letter of intent to attend Arizona. Now, he's a cagey veteran.
"It's kind of weird being the older guy because the four years have gone by fast," he said. "It's fun. I do think we can do something special. We just have to keep working on it, and working hard."
As he'll do, with the intention of getting to the quarterback on every snap.
"I love my experience here," he said. "Right now, I'm just taking it one game at a time, hoping to improve my career and help my team."
Follow Steve Rivera on Twitter
---