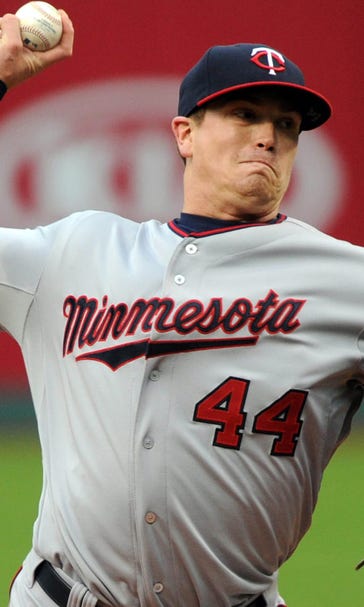 Gibson, Twins rotation starting to gather steam
BY foxsports • May 5, 2014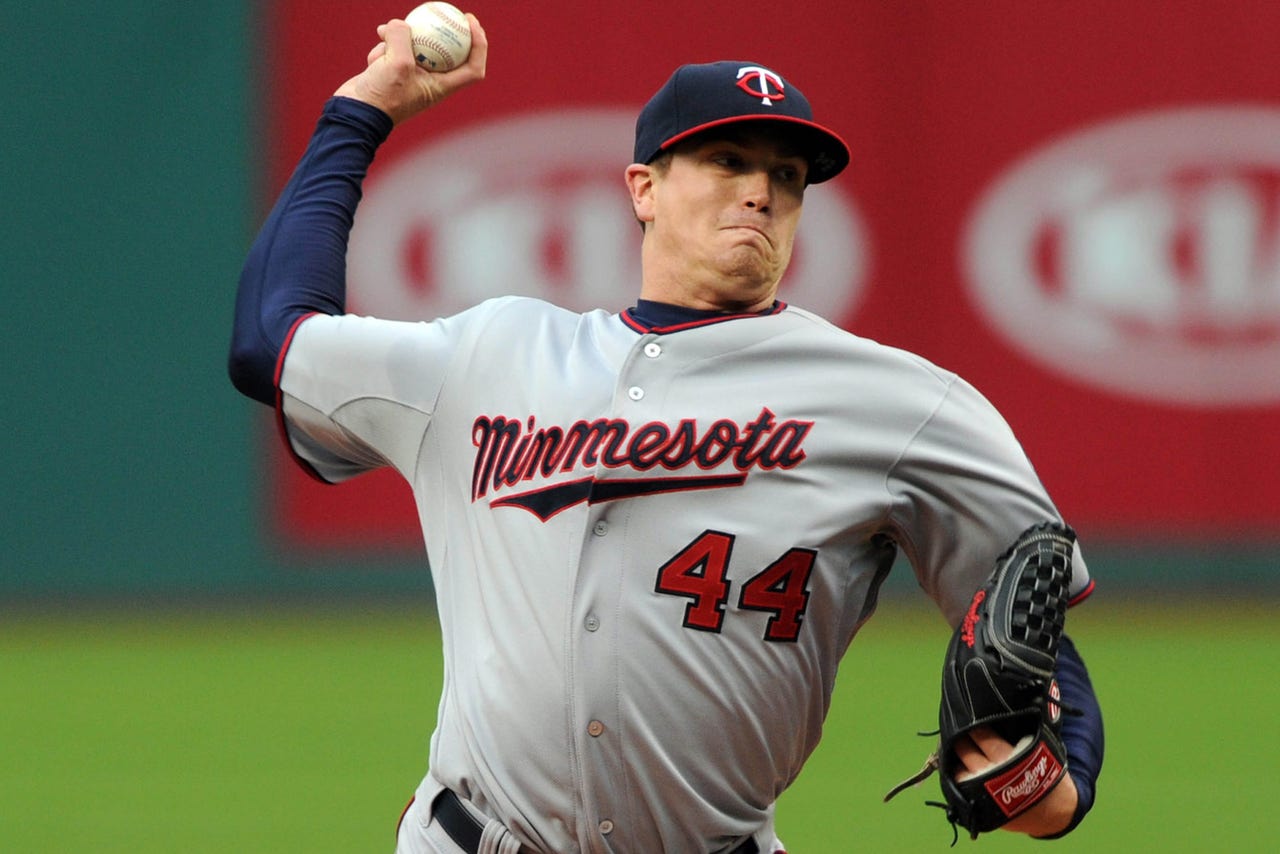 During the Twins' three-game series against Baltimore this past weekend, Minnesota's starting rotation had perhaps its best stretch of the season.
Kyle Gibson made sure he kept that roll going.
The Twins right-hander tossed seven scoreless innings Monday against Cleveland as the Twins outlasted the Indians by a 1-0 final in 10 innings. It marked the second-longest outing of the year for Gibson, who previously went eight innings in a win against Toronto last month. The two hits, however, were a season low -- and the fewest he's given up in 16 career major-league starts.
"I think this is probably the best I've felt all year," Gibson said. "I don't know that I really did too much different out there. I just think I felt a little bit fresher. It was just one of those nights. They were hitting balls at guys."
The most trouble Gibson ever found himself in came in the first inning. Cleveland's Michael Brantley doubled to left field with two outs, and Gibson then put Carlos Santana on base with a five-pitch walk. But Gibson got Lonnie Chisenhall to pop out to third base for the final out as the Indians' threat was stopped.
Gibson allowed just one more hit through his final six innings of work, and that came on a two-out single by Mike Aviles in the fifth inning. But Gibson retired the final seven batters he faced to exit the game without a run on the board after seven innings.
While he dazzled on the mound Monday, Gibson also showed off a little something defensively. When Brantley grounded to second baseman Brian Dozier to lead off the fourth inning, Gibson hustled to first base to cover the bag after first baseman Chris Colabello got turned around. Gibson caught the throw from Dozier, slid and touched first base with his foot to beat Brantley for the out.
It's not often a pitcher gets dirt on the knees of his uniform, but Gibson did even the little things to help keep the Indians scoreless.
"Very athletic play on Dozier's part, and for Gibby to make that play, I have never seen that," said Twins manager Ron Gardenhire. "I've never seen a pitcher go sliding into first base like that. To catch a ball sliding down, I don't say it's beautiful because I don't think we drew it up like that, but there was entertainment in the whole play."
Though Gibson didn't earn the win -- Eduardo Escobar's solo home run in the 10th inning was the only run of the game -- it was yet another strong outing for the 26-year-old in just his second major-league season. He lowered his ERA to 3.50, tops among all Twins starters.
A rotation that initially struggled out of the gates has seemingly righted the ship lately. Including Gibson's seven shutout innings Monday, Minnesota's starting pitchers have posted a 2.98 ERA in their last eight starts. The Twins rotation has now turned in four straight quality starts after Monday's effort from Gibson; Ricky Nolasco pitched a three-run complete game on Friday, while Kevin Correia (one run in seven innings) and Phil Hughes (two runs in 6 1/3 innings) also earned quality starts in Minnesota's series against Baltimore.
Monday, it was Gibson's turn to continue that streak.
"That was good to see. Our starters have been on a roll and it was good to continue it on the road," said closer Glen Perkins, who pitched a scoreless 10th inning to earn the save. "This is a big trip for us. That was good. That's how you set the tone to begin this road trip."
FOX Sports North's Marney Gellner contributed to this report.
Follow Tyler Mason on Twitter
---