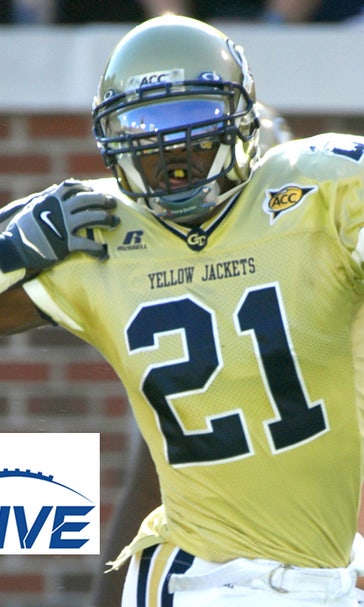 Georgia Tech's Johnson wins ACC Greatest Player Tourney
November 19, 2014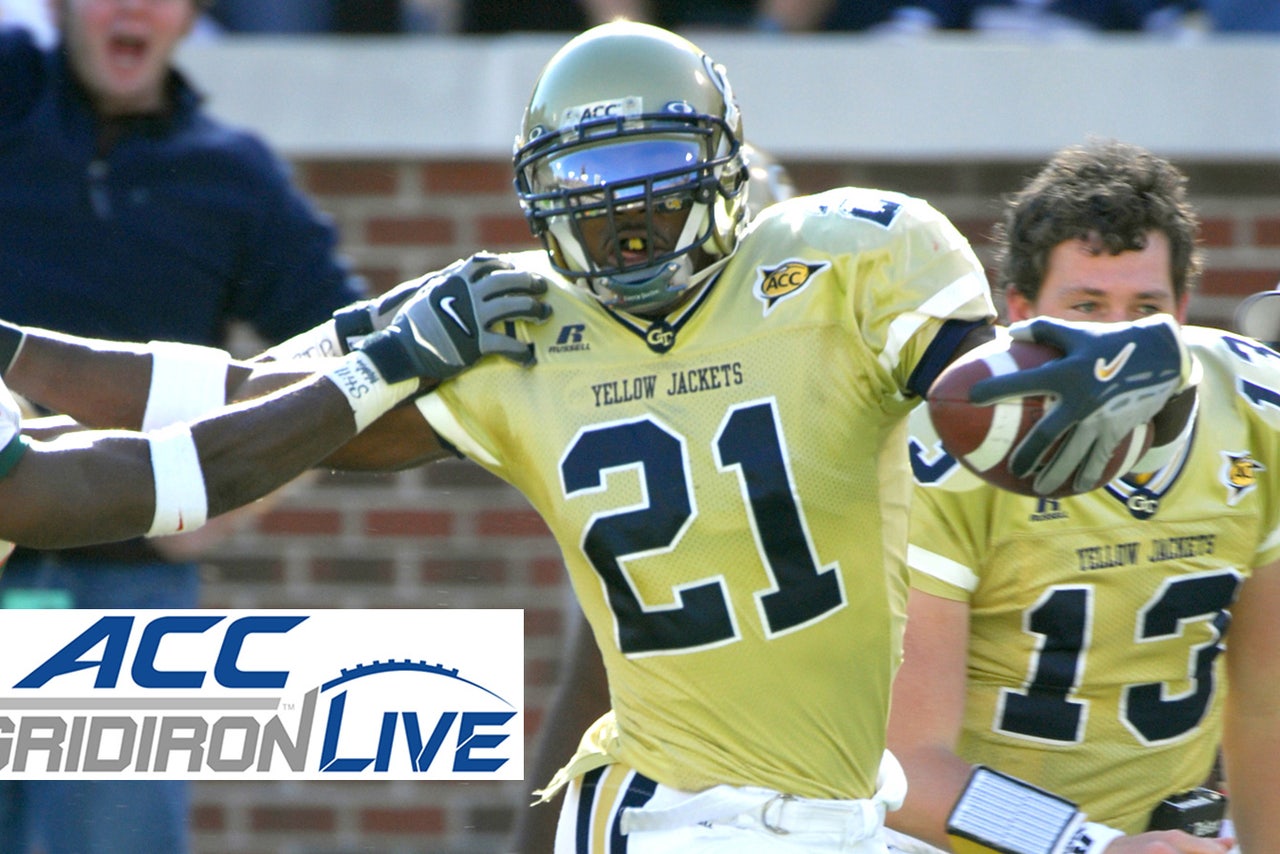 What began with 64 players has ended with Calvin Johnson.
The former Georgia Tech wide receiver won the ACC Gridiron LIVE Greatest Player Tournament, beating Boston College linebacker Luke Kuechly in the final.
Johnson dominated the matchup, claiming 78 percent of the votes.
The No. 5 seed out of the offense's Bobby Bowden Region, Johnson ran through Wake Forest's Brian Piccolo (12th seed), North Carolina's Don McCauley (No. 4) and Florida State's 8th-seeded Warrick Dunn to reach the regional final, where he knocked off No. 3 Philip Rivers (NC State).
Johnson would go on to take down top-seeded Lawrence Taylor of North Carolina in the final four, setting up the clash with Kuechly.
In three years with the Yellow Jackets, Johnson caught 178 balls for 2,927 yards and 28 TDs. He won two league receiving-yardage titles and once led the ACC in TD receptions.
As a junior he was an All-American, the ACC Player of the Year and won the Biletnikoff Award.
He would go on to be drafted with the No. 2 pick in the NFL draft by the Lions, where he's become a four-time Pro Bowl pick and twice led the league in receiving yards.
The FOX Sports regional networks serving the Southeast, FOX Sports South, FOX Sports Tennessee, FOX Sports Carolinas and SportSouth, collectively reach more than 13 million cable and satellite households in seven states across the Southeast. They are the television home of the Atlanta Braves, Atlanta Dream, Atlanta Hawks, Carolina Hurricanes, Charlotte Hornets, Charlotte Hounds, Memphis Grizzlies, Nashville Predators, Cincinnati Reds, Indiana Pacers, New Orleans Pelicans, and St. Louis Cardinals, as well as the Atlantic Coast Conference, Conference USA, Southeastern Conference, and Big 12 Conference. Combined, the four networks produce more than 750 live local events and televise more than 1400 live local events each year.
---