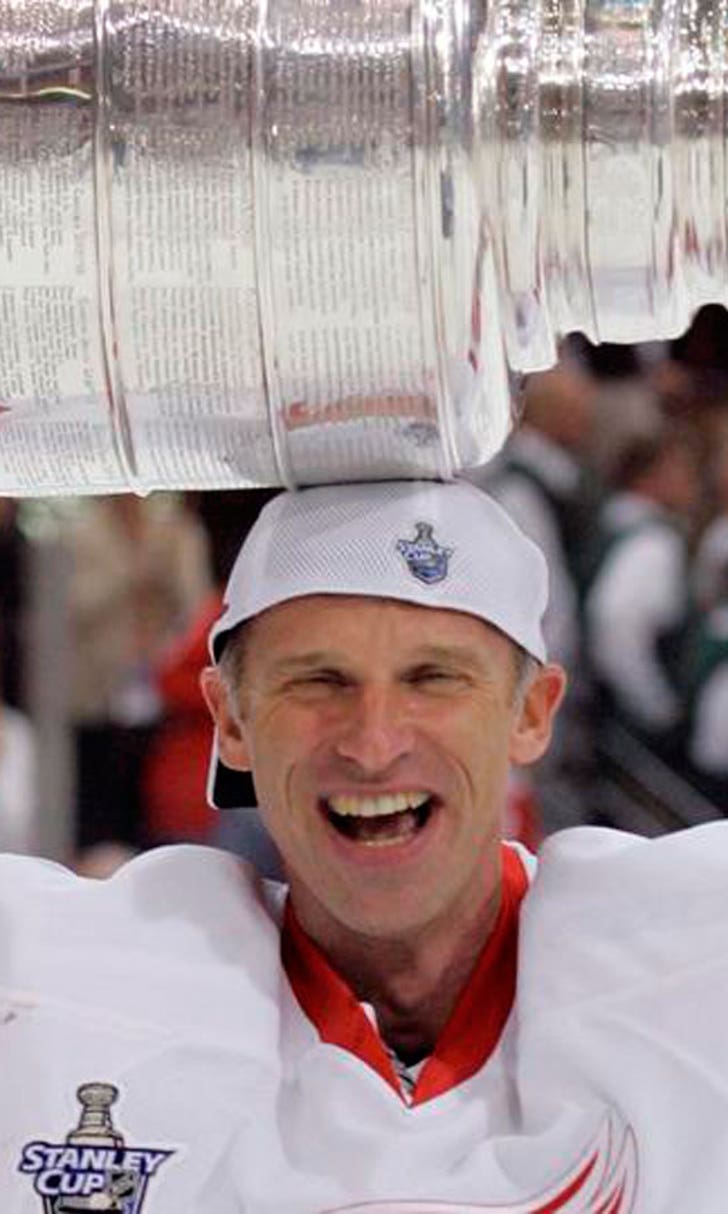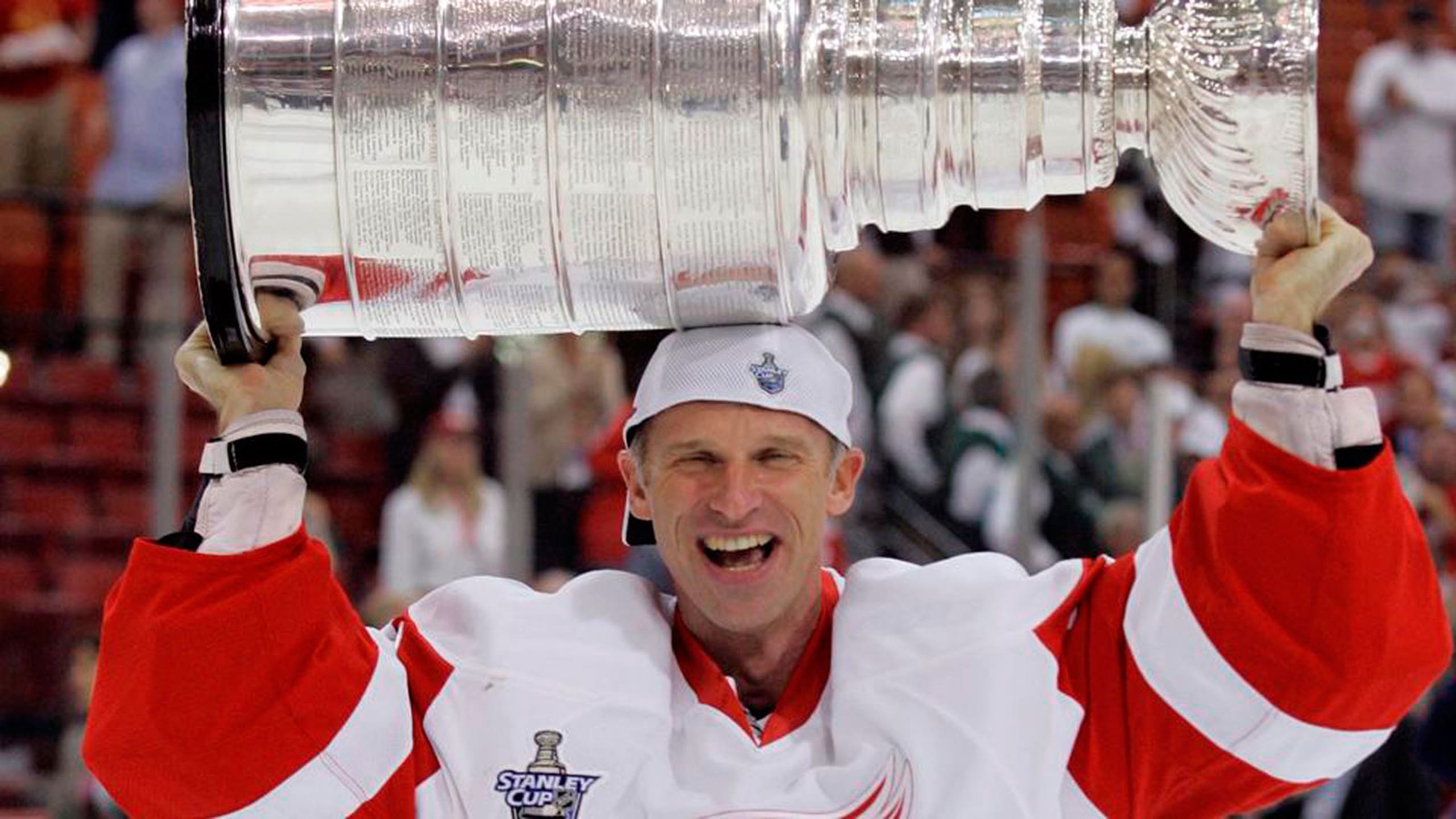 Gave: With everything on the line, nobody better than Hasek
BY foxsports • November 18, 2014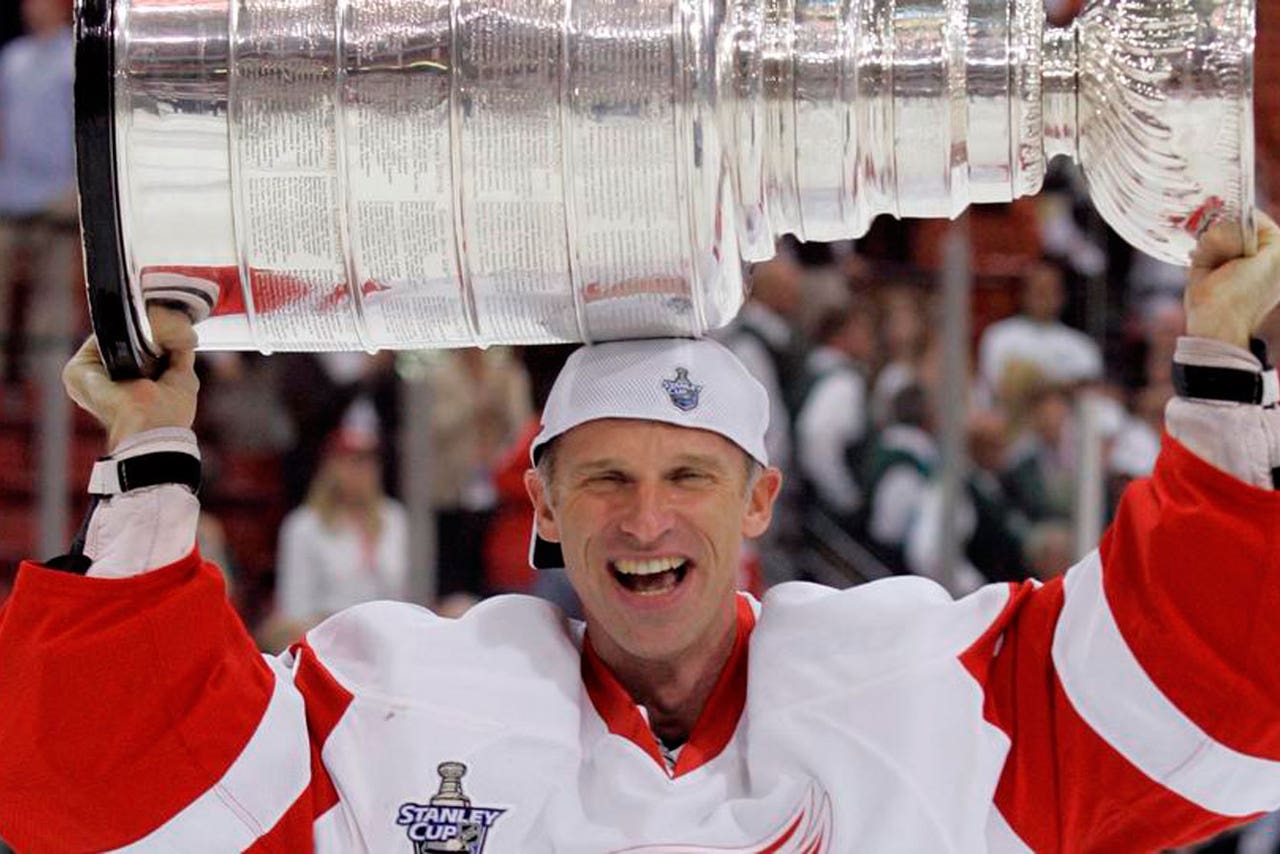 Now that Dominik Hasek is safely enshrined in the Hockey Hall of Fame, can we talk about his place among the all-time great goaltenders in the game?
To be sure, there is a Greatest Generation of fans who watched Terry Sawchuk (No. 1 up in the rafters at Joe Louis Arena) as nearly impenetrable for those Red Wings Stanley Cup teams in the 1950s.
Others might argue for Patrick Roy, who came along and broke most of Sawchuk's career records.
Or Martin Brodeur, who broke many of Roy's records in a remarkable career with New Jersey that came to a reluctant end this year.
And certainly Montreal fans can put up a great defense of Ken Dryden, who won six Stanley Cup championships and five Vezina Trophies in a career that lasted just seven seasons (And oh, during that time he earned a law degree, too).
Finally, there's Vladislav Tretiak, the famed Soviet Red Army goaltender whose career highlights are written in Olympic gold (and silver).
One moment: Game 7 of the Stanley Cup finals; Gold Medal game of the Winter Olympic Games; a pond hockey game on a backyard rink. One goaltender. For all the marbles. Who's your goalie?
After witnessing some of his finest of many fine moments -- from Nagano, Japan to Buffalo, New York -- I'll take Hasek. And no one else is even close.
Dominik Hasek wasn't even in the NHL yet when I first heard his name. Petr Klima, the fleet left wing who defected to the Red Wings in 1985, often talked about Hasek long before the Chicago Blackhawks first called him up in 1990-91 season, which he spent mostly in Indianapolis of the old International Hockey League.
At the time, Chicago had an embarrassment of riches in goal and then Blackhawks general manager Mike Keenan chose to keep Eddie Belfour and trade Hasek for -- get this -- goalie Stephane Beauregard, whom they traded three days later for center iceman Christian Ruuttu, a most un-Keenan-like player who scored just 28 goals among 90 points in 158 games over three seasons before he was traded to Vancouver.
And Hasek, meantime ... Well, you know how that story ends. Now we all know what Klima meant when he kept insisting, before Hasek had ever stepped onto an NHL ice surface, that he was the best.
"What do you mean, the best?" I asked Klima.
"The best," he said. "You will see."
And so we did.
Years before he arrived in Detroit and became the first European-trained goaltender to lead his team to a Stanley Cup, in 2002, we saw how good Hasek could be in that 1999 Stanley Cup Finals series between his Buffalo Sabres and the Dallas Stars.
Especially in Game 6 in Buffalo, with the Sabres facing elimination. Hasek was spectacular, and if the referees had officiated that game like they had all year and waived off that Brett Hull goal -- at 14:51 of the third overtime -- because he had a foot clearly in the crease, those two teams could still be playing that game.
But that and any subsequent highlight, even with those Cup teams later in Detroit, pales in comparison to Hasek's dominating performance in the Winter Games in 1998, the first year NHL players were invited to participate in the Olympics.
Canada and the United States were ridiculous favorites to face-off in a gold-medal showdown. The Americans, however, self-destructed and made headlines only for trashing their quarters in the Athletes' Village. Canada ran into the Czech Republic -- and Hasek. The winner would advance to the gold-medal game.
The Czechs put the game in Hasek's hands, playing a tight, left-wing-lock defensive scheme down the stretch to preserve a 1-1 tie through regulation and the 10-minte overtime period.
The game went to a shootout, and Robert Reichel scored on the Czech's first shot on Roy. That was all Hasek needed. He proceeded to stone five straight Canadian stars: Theo Fleury, Ray Bourque, Joe Nieuwendyk, Erik Lindros, whose shot caromed off a post, and Brendan Shanahan.
All this while Wayne Gretzky, the most prolific offensive player in the game's history, watched from the bench. Inexplicably, Canadian coach Marc Crawford benched the Great One, at the worst possible moment.
The result: Hasek gave the Czechs a 2-1 victory, then he shut out the Pavel Bure-led Russians, 1-0, for the gold. In two of the most pressure-packed games on the world stage, Hasek allowed a single goal.
Canada needed to beat Finland for the bronze medal, but lost, 3-2.
That extraordinary performance in February 1998 is widely considered to be the finest individual effort ever in international ice-hockey competition -- and as much a reason as those six Vezina trophies, two Stanley Cups and a Hart Trophy as the NHL's MVP that Hasek is in the Hockey Hall of Fame today.
---