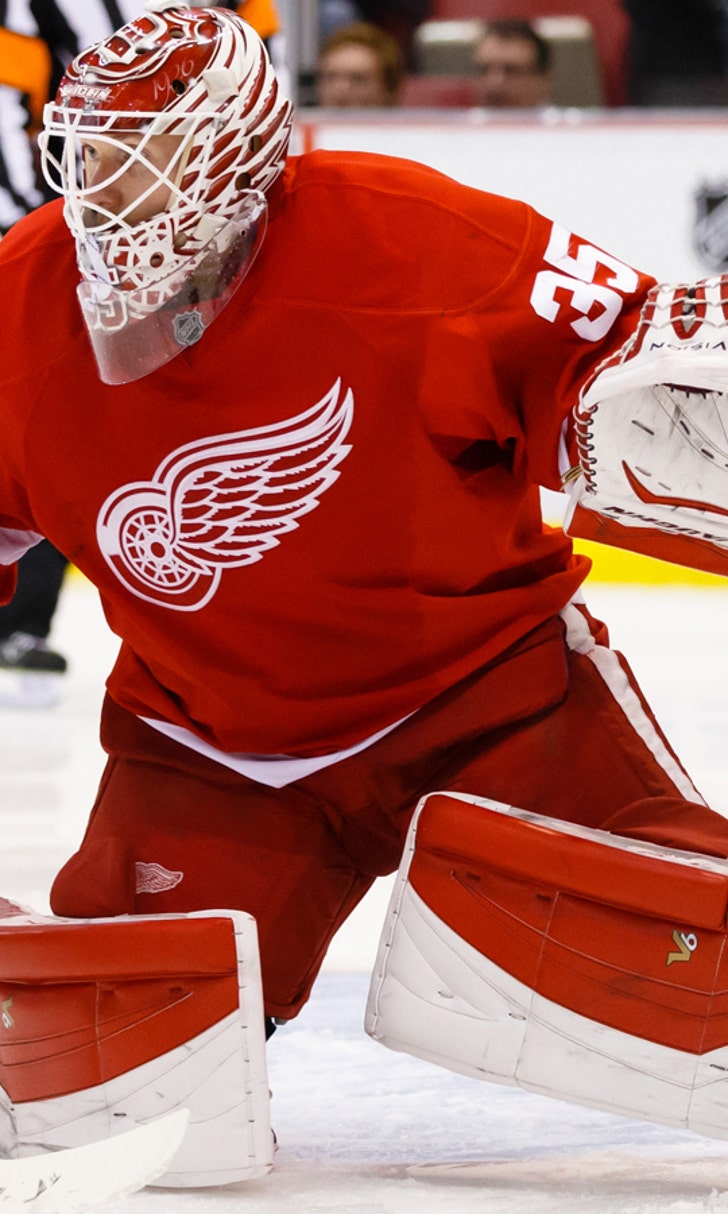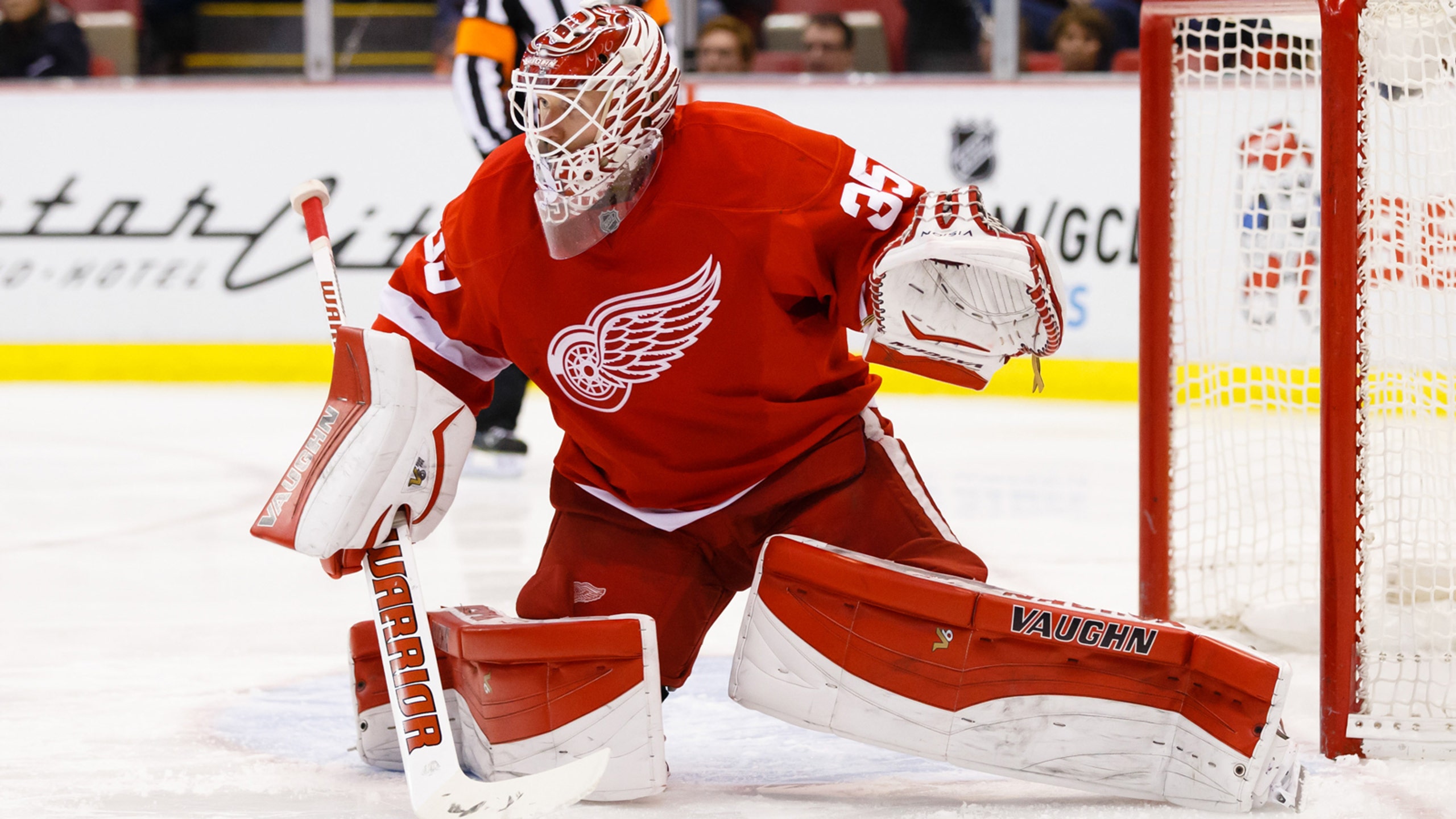 Gave: Wings' Howard thoroughly enjoying rebound season
BY foxsports • December 16, 2014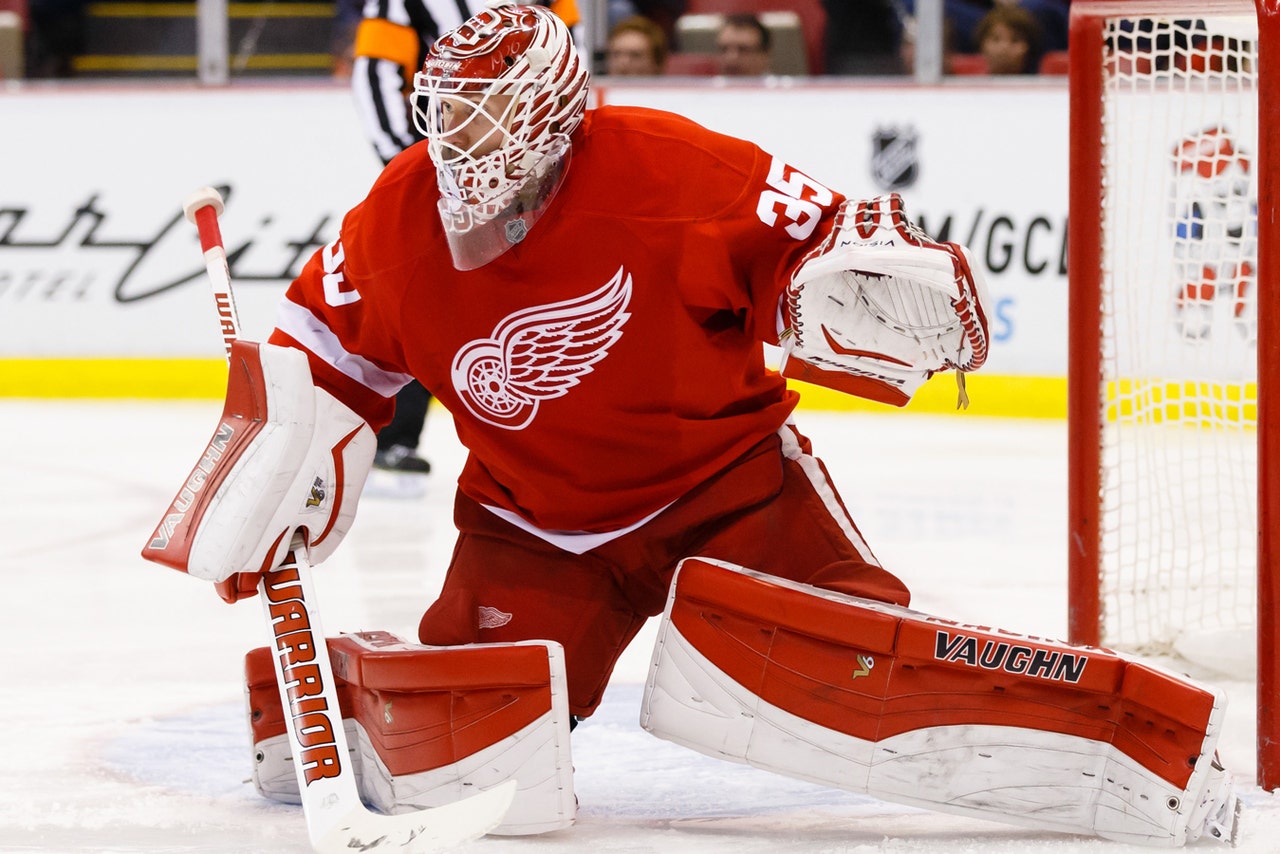 The fun is back, for Jimmy Howard. And that makes all the difference. That and a healthy body.
With all the preoccupation over letting a few precious points slip away in the NHL's game-ending skills competition, one important overlooked factor in this remarkably good season the Red Wings are having to date is the consistent excellence in goal.
Especially by Howard, the workhorse starter who vowed to return stronger and better after, for him at least, a rather forgettable 2013-14 season.
The Wings knew they needed a bounce-back season from Howard, especially early on when they were integrating a lot of youngsters into night-to-night roles on this team.
And he delivered, especially at the outset of the season, when the Wings were finding trouble scoring goals. His work on one end and captain Henrik Zetterberg's leadership and production at the other end got Detroit on a roll that has largely continued during a vitally important home-heavy part of the schedule the first three months of the season.
After two stable seasons in which his goals-against average hovered around 2.13 per game with a save percentage above .920, Howard's numbers took a step backward last season. He finished with 2.66 goals-against, a .910 save percentage. And now? Howard is back among the upper-echelon goalies in the league. After Tuesday night's game against visiting Columbus, he has a 13-5-7 record, a 2.05 goals-against and a .922 save percentage.
More important, he and his partners, the injured Jonas Gustavsson and Petr Mrazek -- and much better overall team defense than the Wings provided their goalies last season -- have the Wings sitting second in the Eastern Conference with a 2.31 goals-against average, seventh overall in the NHL.
The difference between last season and now, for Howard at least, is simply explained.
"To be honest, it's just being healthy," Howard said after Tuesday's morning skate. "That can go a long way for a player -- a long way."
Last season, he said, "was one of those years. It was just a lot of stuff, a knee, the hip, a lot of little things. It was always something, and it wasn't very fun."
General Manager Ken Holland acknowledged the injury issue, but said there were probably other mitigating factors.
"First of all, we don't know what impact the Olympics had on him -- the pressure of just making the U.S. team and all that, had on him going into last year," Holland said. "And let's face it, we weren't quite as good defensively last year, with two of the best defensive forwards in the league (Pavel Datsyuk and Henrik Zetterberg) missing almost half the season."
So Howard "came off a little bit," in his performance last season, Holland said, adding, "but in this league, a little bit is a lot."
Like several veterans who missed significant time last season battling through injuries, Howard spent a lot of time on his game in the offseason, working on his game with goaltending coach Jim Bedard and former Wings center Kris Draper, now a special assistant to Holland. So Howard came into camp last fall energized and committed to living up to his own high expectations after a down year in which the Wings nevertheless managed to earn a playoff spot.
Enter the youth movement, which to veterans can be nearly as energizing as good health.
"Basically, we hit the injury bug last year," Howard, 30 and in his seventh full NHL season, said. "But that gave our young guys a chance to get their feet wet, and they came in and played really well for us."
Most of those kids are back, eager, energized, having the times of their lives while developing into NHL regulars. And they're winning.
"They make you feel young," Howard said, looking around the room at several fresh-faced teammates. "You feed off that energy. Every single day of the season, they walk in here with big smiles on their faces. It makes it easy around here. It makes it a lot of fun."
---