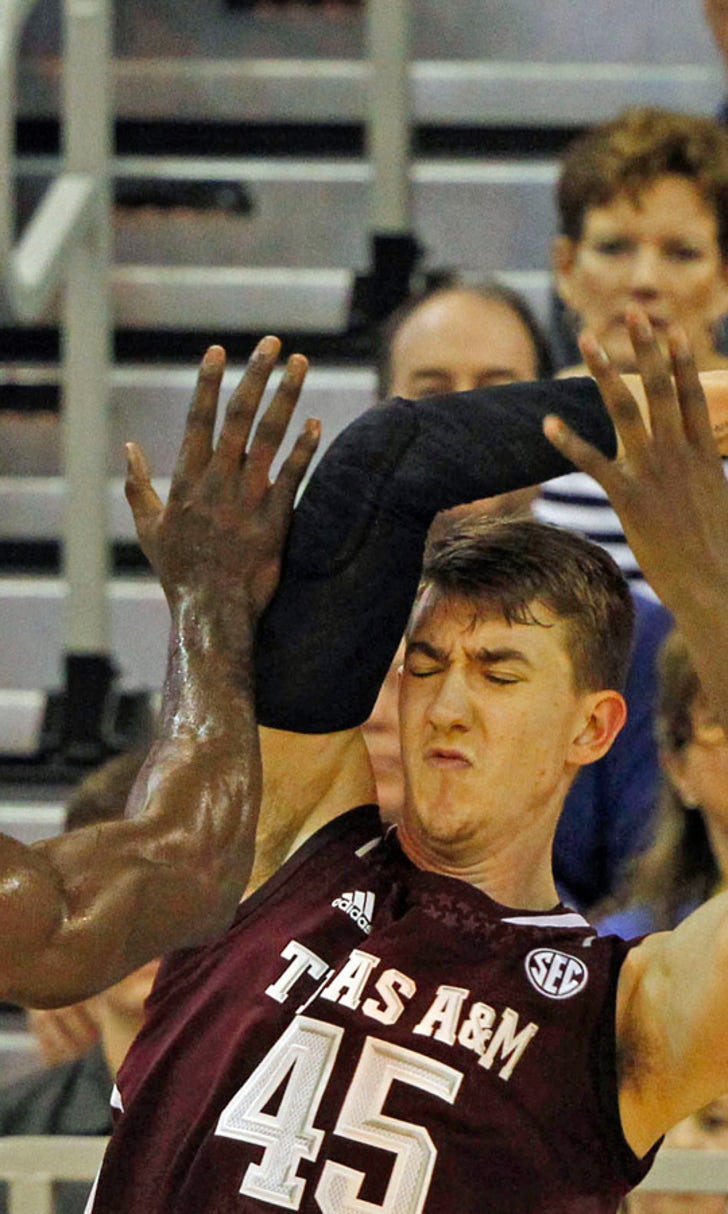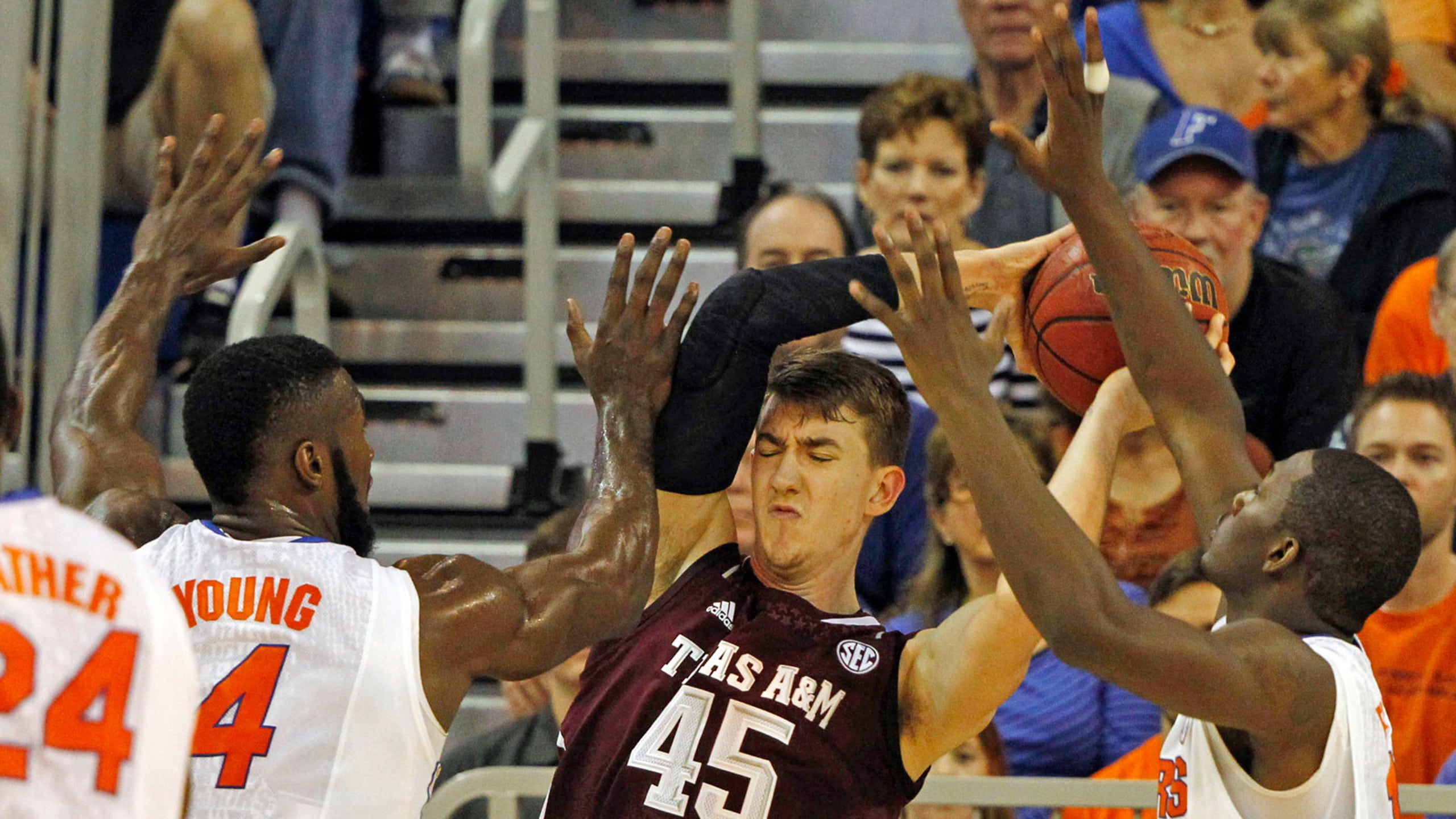 Gators still focused on improving an already dominant defense
BY foxsports • February 1, 2014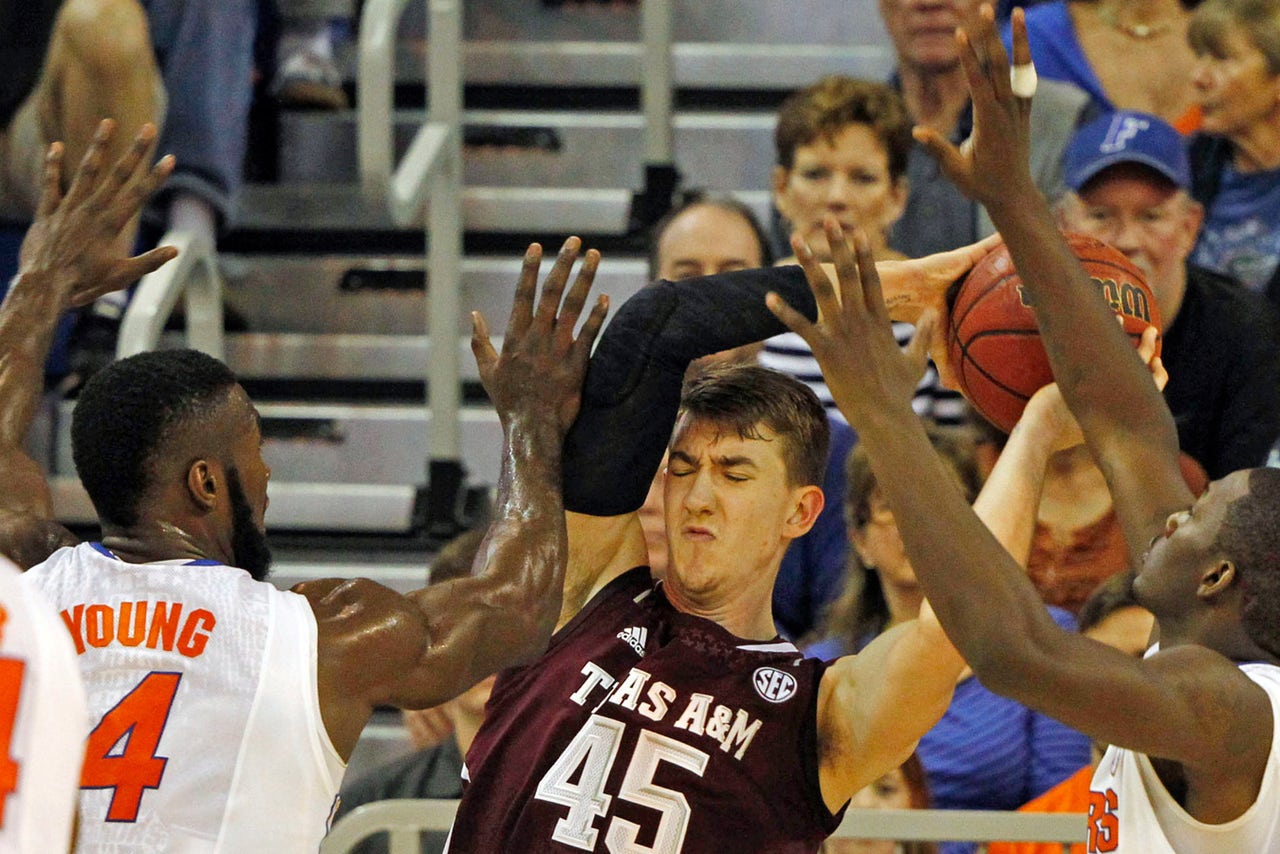 GAINESVILLE, Fla. -- These words actually came from Kasey Hill's mouth.
"We can play better defense," Florida's freshman guard said.
Don't tell Texas A&M that. Not after the No. 3 Gators practically froze the Aggies in their high tops during a 69-36 evisceration Saturday at sold-out O'Connell Center that instantly found a place in the UF and A&M record books.
Sophomore guard Michael Frazier tied his career-best with 21 points and senior center Patric Young celebrated his 22nd birthday by scoring nine points, grabbing a career-high 14 rebounds and blocking a pair of shots to set the tone for the back alley-like beating of a Southeastern Conference foe that marked UF's 13th consecutive win.
In matching the best 21-game start in program history (equaling the two 2006 and '07 NCAA championship teams), the Gators (19-2, 8-0) grabbed the Aggies by the throat on the defensive end and not only squeezed, they never let go. A&M, which entered the game ranked last in the SEC, came face to face with a white-jerseyed wall that surrendered just 25.9 percent shooting from the floor and 20 percent from the 3-point line, and showed the opponent positively no quarter on the multitude of misses, courtesy of a 57-27 rebounding advantage.
"We were locked in [on defense] from the beginning of the game and stayed strong the whole game," said Frazier, one of four UF players that finished with at least eight rebounds. "That was something we hadn't done, but we did it tonight."
When the carnage was over, Texas A&M (12-9, 3-5) had scored its fewest points in a game in 59 years. UF, meanwhile, equaled the fewest points it had allowed in SEC play since 1950.
"Florida is a great defensive team," Aggies coach Billy Kennedy said. "We had our opportunities to score ... but not many."
The Gators, who extended the school record for consecutive home victories to 27, set a goal each game for points allowed per possession at .90, and they've been very good at hitting that threshold and keeping it in the .80s and even high .70s at home.
Saturday: .52
Donovan, though, wasn't ready to crown his team kings of the covered basket. It's only Feb. 1.
"It was one of those games where I don't think the stat sheet tells the whole story," Donovan said. "They missed a lot of shots. They missed a lot around the basket, jump shots, and had decent looks that didn't go down."
Funny. Donovan said practically the same thing two nights before at Mississippi State when his team held the Bulldogs to 51 points, their lowest of the season. A week earlier, Tennessee was held to 41 points on 27 percent shooting and 5.3 percent from beyond the 3-point line. The Volunteers missed a bunch of open shots, too, in Donovan's estimation.
The common denominator, of course, is that Florida's defense is on the other side of those shots -- and likely in the opponents' heads these days, also.
"We were very good defensively for stretches there and for Texas A&M it wasn't one of their better efforts," said UF assistant coach John Pelphrey, who had the advance scout for the game. "Our defense probably was not as good as the stats say; their's weren't as bad. So the reality was probably somewhere in the middle."
That's certainly how the Florida coaches will frame it as they prepare the team -- including 6-foot-10 freshman center and former McDonald's All-American Chris Walke, set to make his debut -- for Tuesday night's home game against Missouri. UF, though, put some pretty good defensive tape out there for the incoming Tigers to see.
Florida led by just five with just under eight minutes to go in the first half when Frazier stuck in an offensive rebound and kicked in a 16-4 run to end the half and send the home team into the locker room up 34-17.
Yes, 17 first-half points for the Aggies. And that was with the Gators going 1-for-12 from distance.
A 12-1 blitz to start out of the locker room opened up a 24-point spread that eventually swelled to 38 late. At the four-minute mark, A&M was still looking for its 29th and 30th points, but the Aggies managed to pitch in eight against the far end of the UF bench. Still, they finished with just 19 second-half points, meaning the Gators held A&M under 20 for both halves of basketball.
And they believe -- the Gators really do -- that they're a work in progress on that end of the floor.
"It's scary because I still think we can get a lot better defensively," Frazier said. "It's something that we work on every day at practice and something we're going to have an opportunity to keep grinding away on."
Young ran the floor like a man possessed (and ready to celebrate his "Big 2-2"). Senior Will Yeguete had 10 rebounds. Dorian Finney-Smith had 11 points and nine rebounds. Frazier crashed the boards from the backcourt for eight himself.
The Aggies had just five offensive rebounds. It was as if they weren't allowed to get them.
Florida is playing very well right now, but as Donovan likely will remind them they were on quite a roll -- especially on defense -- when the calendar flipped to February this time last year.
"We haven't even played half our league games yet," he said.
A lot of people will be talking nicely about the Gators in the coming days.
"We're not going to stop and become complacent. We're going to keep fighting, battling and striving for greatness," Young said. "We have to continue to be greedy and push each other more and more."
---