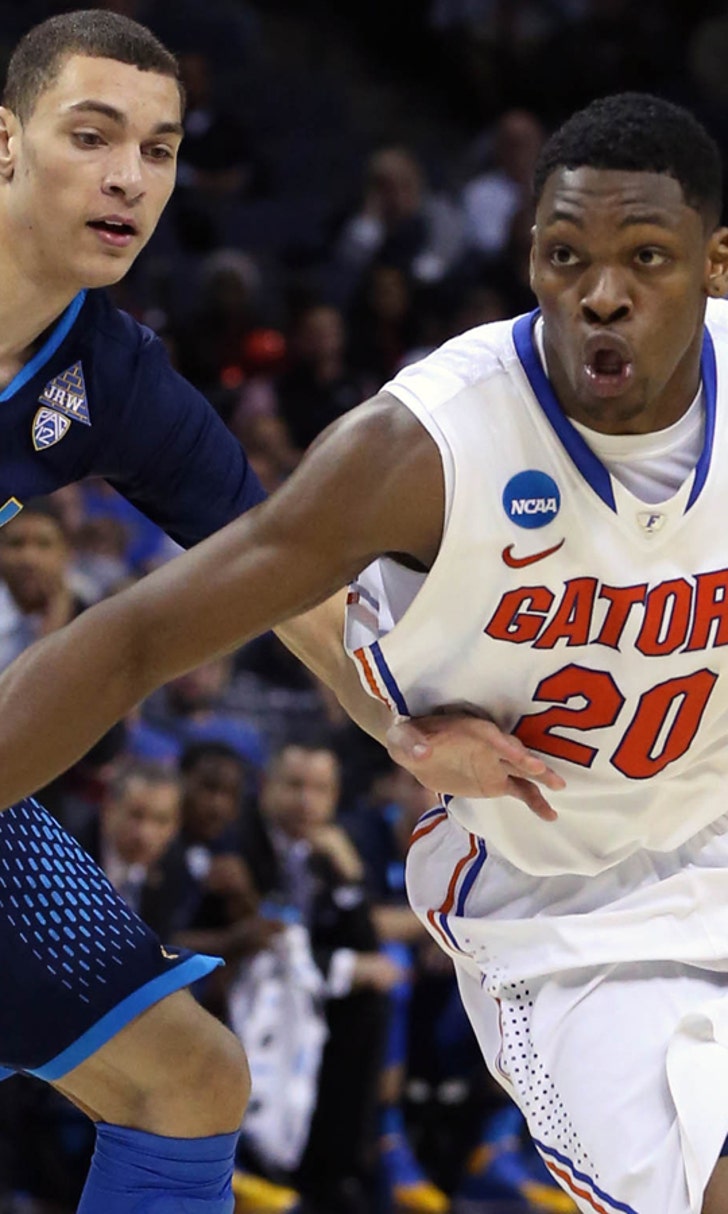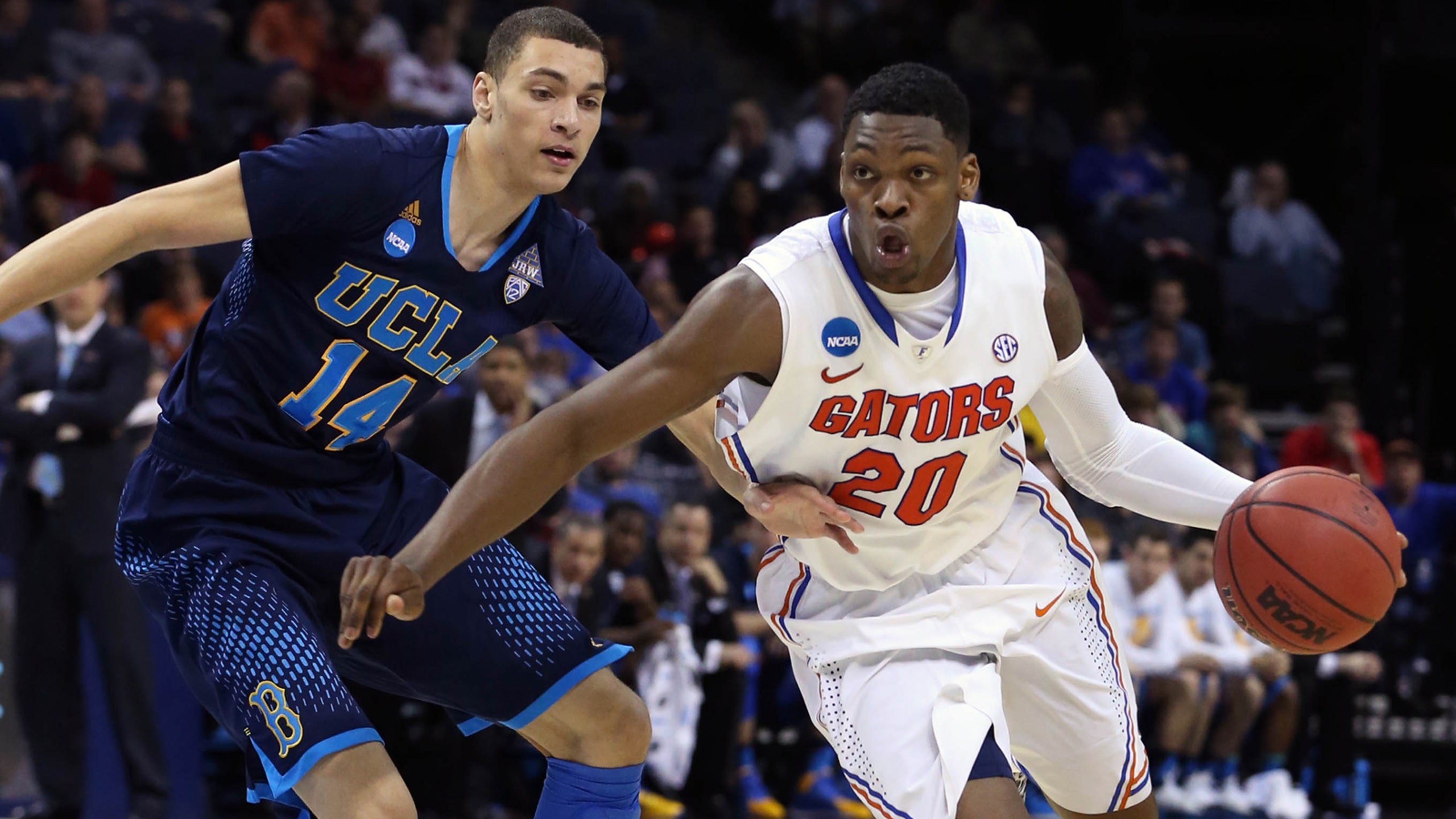 Gators picked to finish second in preseason SEC basketball voting
BY foxsports • October 22, 2014
The Florida men's basketball team was picked to finish second in the Southeastern Conference (SEC), as announced by the league on Wednesday. Additionally, junior guard Michael Frazier II was selected to the preseason All-SEC First Team.
Frazier, the lone returning starter from last season's 36-3 Final Four team, averaged 12.4 points per game as a sophomore, while setting a program record for 3-pointers made in a season with 118. He was twice named SEC Player of the Week, and shot 10-for-15 from 3-point range in the SEC Tournament.
Florida, the defending SEC regular season and SEC Tournament champions, received 258 points in the Preseason Media Poll, behind Kentucky, who was picked to win the conference after receiving 20 first-place votes.
Points were compiled on a 14-13-12-11-10-9-8-7-6-5-4-3-2-1 basis. Each media member also voted for a five-player All-SEC Team.
The Gators open their season on Friday, Nov. 14, at home against William & Mary at 6 p.m.
First Team All-SEC
Bobby Portis --€" Arkansas, F, 6-11, 242, So., Little Rock, Ark.
Michael Frazier II -- Florida, G, 6-4, 194, Jr., Tampa, Fla.
Aaron Harrison --€" Kentucky, G, 6-6, 212, So., Richmond, Texas
Jordan Mickey -- LSU, F, 6-8, 235, So., Dallas, Texas
Jarvis Summers --€" Ole Miss, G, 6-3, 186, Sr., Jackson, Miss.
Second Team All-SEC
Charles Mann -- Georgia, G, 6-5, 215, Jr., Alpharetta, Ga.
Willie Cauley-Stein --€" Kentucky, F, 7-0, 240, Jr., Olathe, Kan.
Andrew Harrison --€" Kentucky, G, 6-6, 210, So., Richmond, Texas
Alex Poythress --€" Kentucky, F, 6-8, 238, Jr., Clarksville, Tenn.
Karl-Anthony Towns --€" Kentucky, F, 6-11, 250, Fr., Piscataway, N.J.
SEC Player of the Year: Aaron Harrison, Kentucky
| | |
| --- | --- |
| Preseason Media Poll | Points |
| 1.     Kentucky (20)  | 280 |
| 2.     Florida           | 258 |
| 3.     Arkansas        | 226 |
| 4.     LSU          | 223 |
| 5.     Georgia     | 204 |
| 6.     Ole Miss   | 168 |
| 7.     Missouri     | 123 |
| 8.     Auburn     | 113 |
| 9.     Texas A&M     | 111 |
| 10.   Alabama      | 109 |
| 11.   Vanderbilt       | 89 |
| 12.   South Carolina    | 86 |
| 13.   Tennessee   | 75 |
| 14.   Mississippi State  | 35 |
First-Place Votes in Parentheses
---