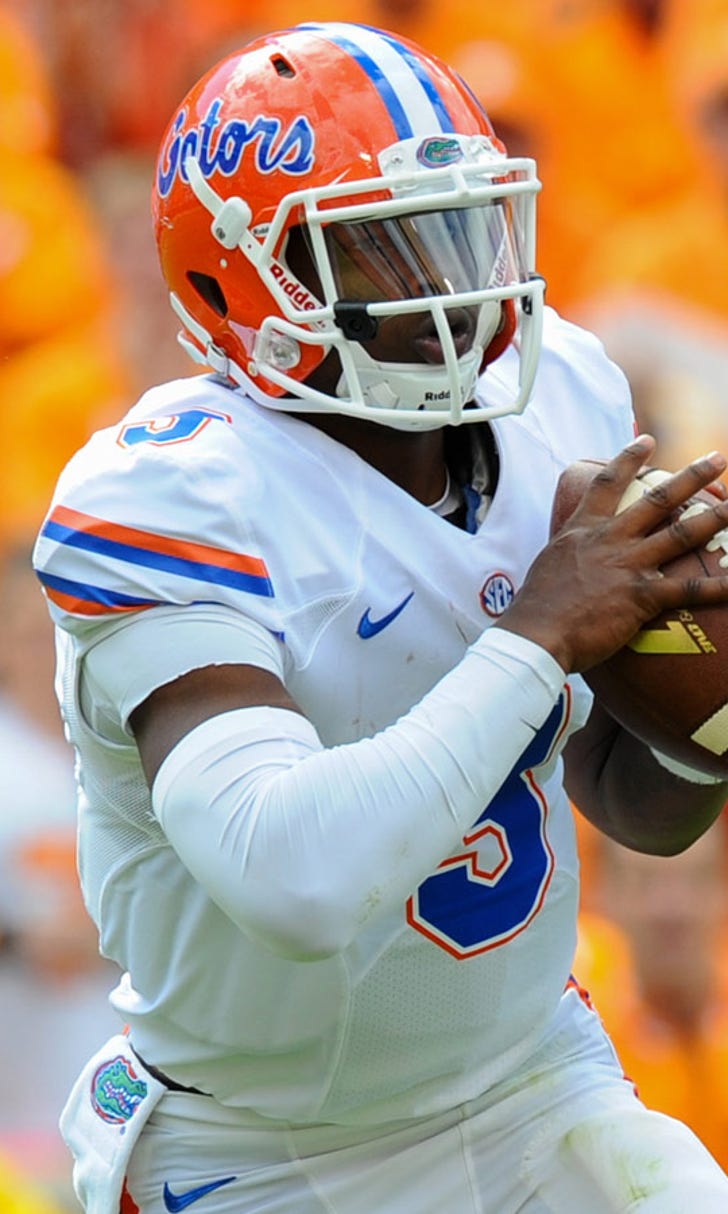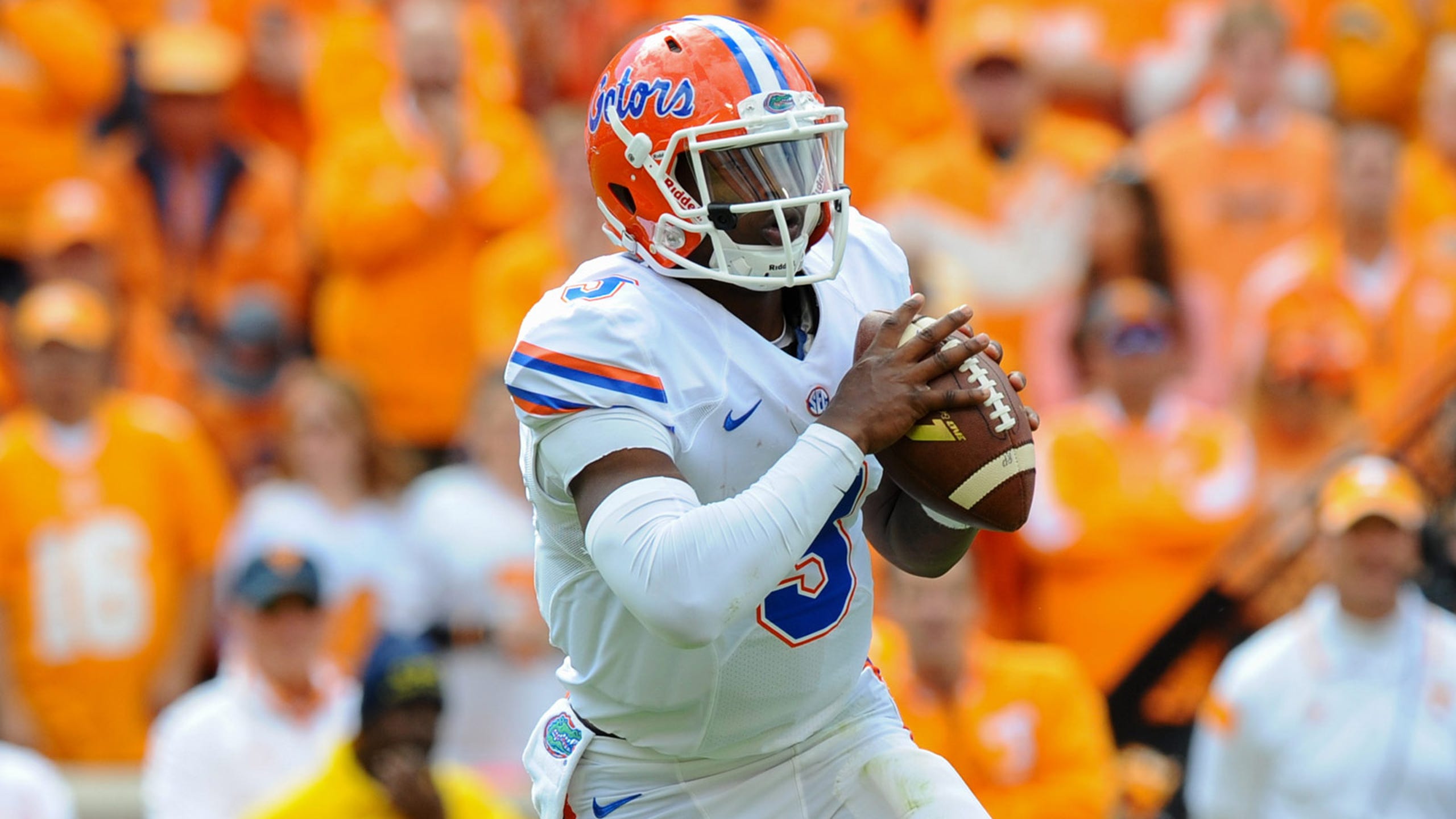 Gators notes: Florida heads into bye trying to block out distractions
BY foxsports • October 21, 2014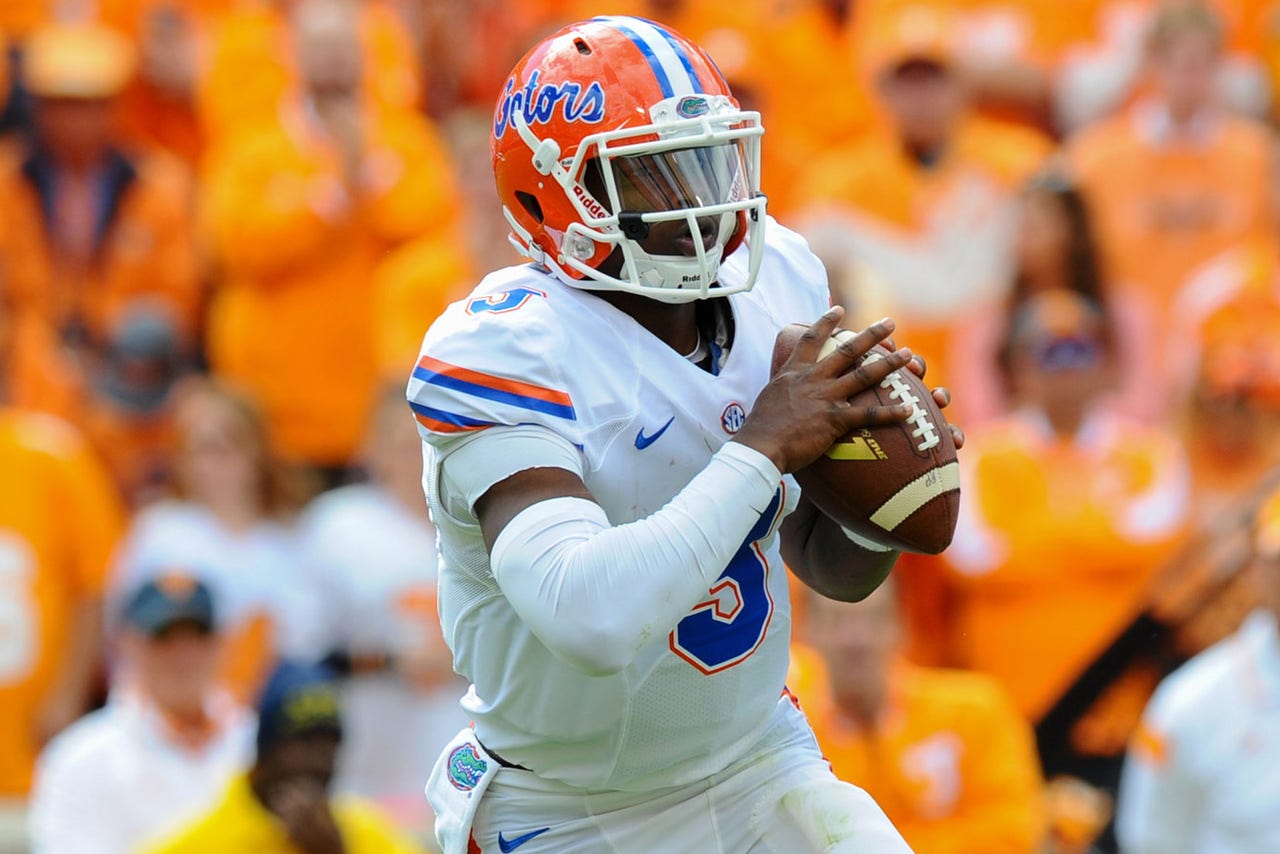 GAINESVILLE, Fla. -- These are challenging times for the Florida football program. At 3-3 the Gators have five games left, starting Nov. 1 with No. 9-ranked Georgia and ending Nov. 29 at No. 2-ranked Florida State.
Much is at stake.
The Gators need three wins to become bowl eligible and avoid their first back-to-back losing seasons since the late 1970s. In between the games against archrivals Georgia and FSU, the Gators play at Vanderbilt and host South Carolina and Eastern Kentucky.
Coming off a 42-13 loss to Missouri on Saturday, the Gators return to practice Tuesday during their bye week. They do so in the wake of Monday's statement from Florida Athletic Director Jeremy Foley that he will continue to evaluate the program's direction under head coach Will Muschamp as the season plays out.
It was business as usual for Muschamp and his staff Monday. He was on the road recruiting as fans continued to express their frustration on social media.
While those outside the program voice their opinions -- sometimes loudly -- the Gators' goal is to block out the distractions and somehow turn their season around.
"It's frustrating,'' sophomore safety Keanu Neal said following the loss to Missouri. "We're disappointed, but we've got to come together. This is the time to come together and get tighter.
"Obviously, the fans are here and there. They love us one day and hate us the next day. We've got to really focus on the team."
Florida has lost back-to-back home games since a 10-9 comeback win at Tennessee on Oct. 4. After losses to LSU and Missouri, the Gators are 25-19 under Muschamp and 15-14 in the Southeastern Conference.
Despite the challenging circumstances and growing critics, Muschamp isn't concerned about his team checking out mentally.
"Our character is fine," he said. "We've recruited good people, we've recruited good guys in the locker room. They're going to be fine as far as character.
"Obviously, as a competitor, you're hurting a little bit right now. But we'll rebound and get this thing right in Jacksonville."
Late Saturday night Neal and senior center Max Garcia, two of the team's captains for the Missouri game, were the only players to speak to the media afterward.
Garcia has faith the Gators can play much better than they did against the Tigers. Florida committed six turnovers and trailed 42-0 midway through the third quarter.
"We're not going to give up on [Muschamp], we're not going to give up on the team,'' he said. "We don't have any quitters on this team. You can see the hurt and the pain in these guys' eyes. We're collectively taking this on us."
QUARTERBACK QUANDARY
Freshman quarterback Treon Harris, after splitting time with Jeff Driskel in the first half, took over in the fourth quarter and led the Gators on both of their scoring drives Saturday.
Harris finished 8 of 12 for 98 yards and one touchdown. He added a 3-yard touchdown run in the final seconds. Meanwhile, Driskel finished 7 of 19 for 50 yards with two interceptions and two lost fumbles. The quarterbacks -- Harris lost a fumble and threw a pick -- were involved in each Florida's six turnovers.
While Muschamp hasn't named Harris the starter for the Georgia game, Harris made his case after relieving Driskel for good.
Meanwhile, Driskel's confidence appears shattered. He has thrown nine interceptions and only two touchdown passes since a career-high 295 yards passing against Kentucky on Sept. 13. Still, Driskel's physical style of play is something the offense could use in the run game.
"We've got to figure out what we can do to move the football,'' Muschamp said. "We'll go back and figure out how we can restore our confidence -- not just Jeff - but our entire offense right now. We're just not very good."
As for Harris, Muschamp saw some positive takeaways in the freshman's most extended outing.
"I thought he did some nice things,'' Muschamp said. "We're a little limited in the throwing game as far as changing protections and typical freshman quarterback things like when they show an overload you would like to be able to change protection to the other side.
"But I thought when he went into the game and did some things we asked him to do, did a nice job. He's a good football player."
QUOTE OF NOTE I
"I told them anytime you go have one like this, you look in the mirror and figure what we need to do to improve. We've just got to nail it down to some things that we do well, which right now is not that much." -- Muschamp following loss to Missouri
QUOTE OF NOTE II
"That third quarter, I wish that could happen every game. That was amazing." -- Tigers coach Gary Pinkel on his team's 22-point quarter that featured a punt, fumble and interception return for touchdowns
EXTRA POINTS
According to ESPN Stats & Info, the Gators are the only team in the country over the last decade to lose a game when allowing 120 yards or less. Missouri had only 119 yards but scored on a kickoff return, punt return, fumble return and interception return. The Gators lost at home to FSU in 2011 despite giving up just 95 yards to the Seminoles ... In its third year in the SEC, Missouri has now won a road game at every SEC East rivals' stadium. The Tigers lost 14-7 at Ben Hill Griffin Stadium their first year in the conference in 2012 ... Junior running back Matt Jones eclipsed the career 1,000-yard barrier with 41 yards on 12 carries Saturday. Jones has 1,038 yards on 219 career rushes.
---