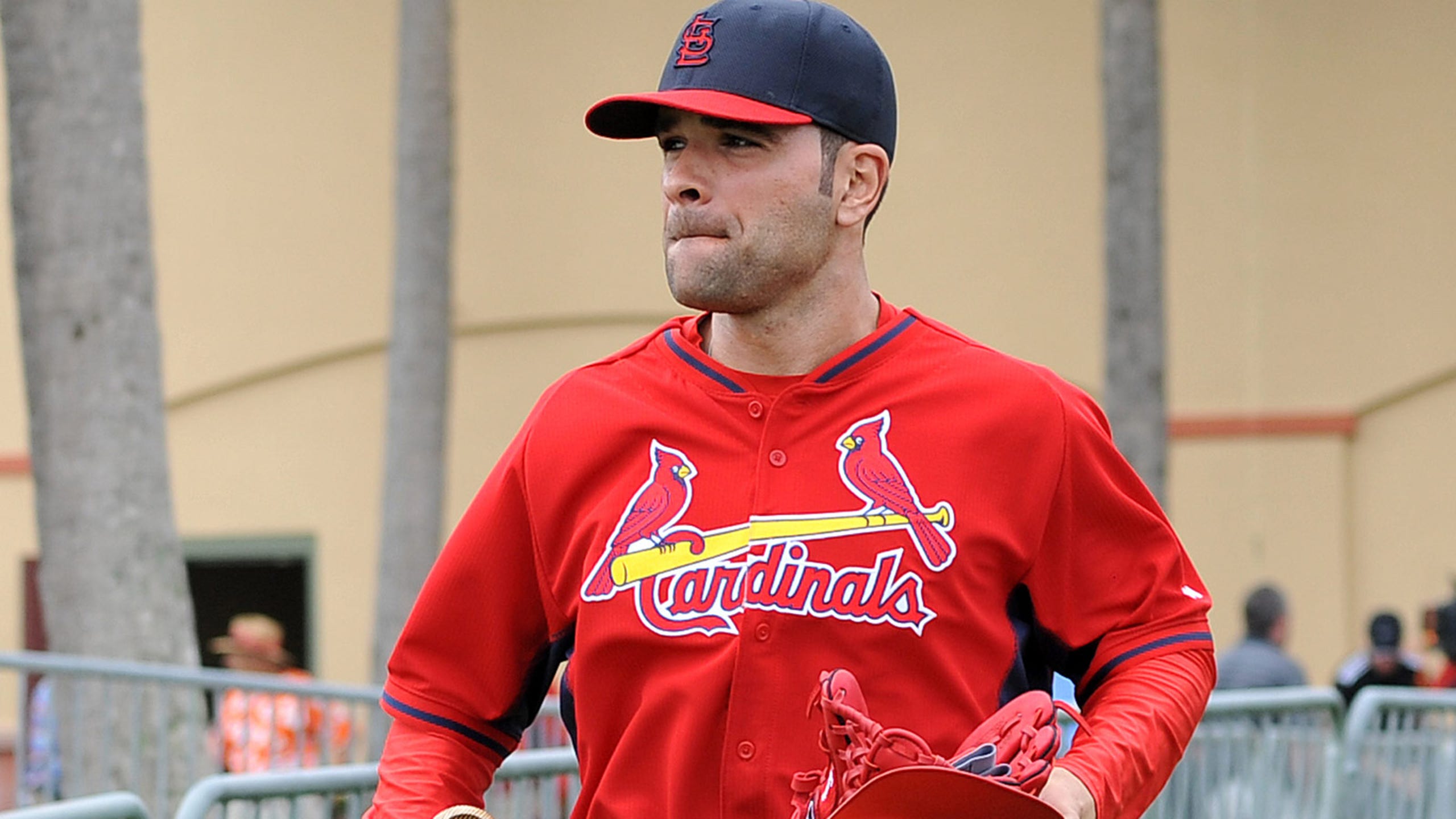 Garcia walking fine line between pitching sore and pitching hurt
BY foxsports • February 28, 2014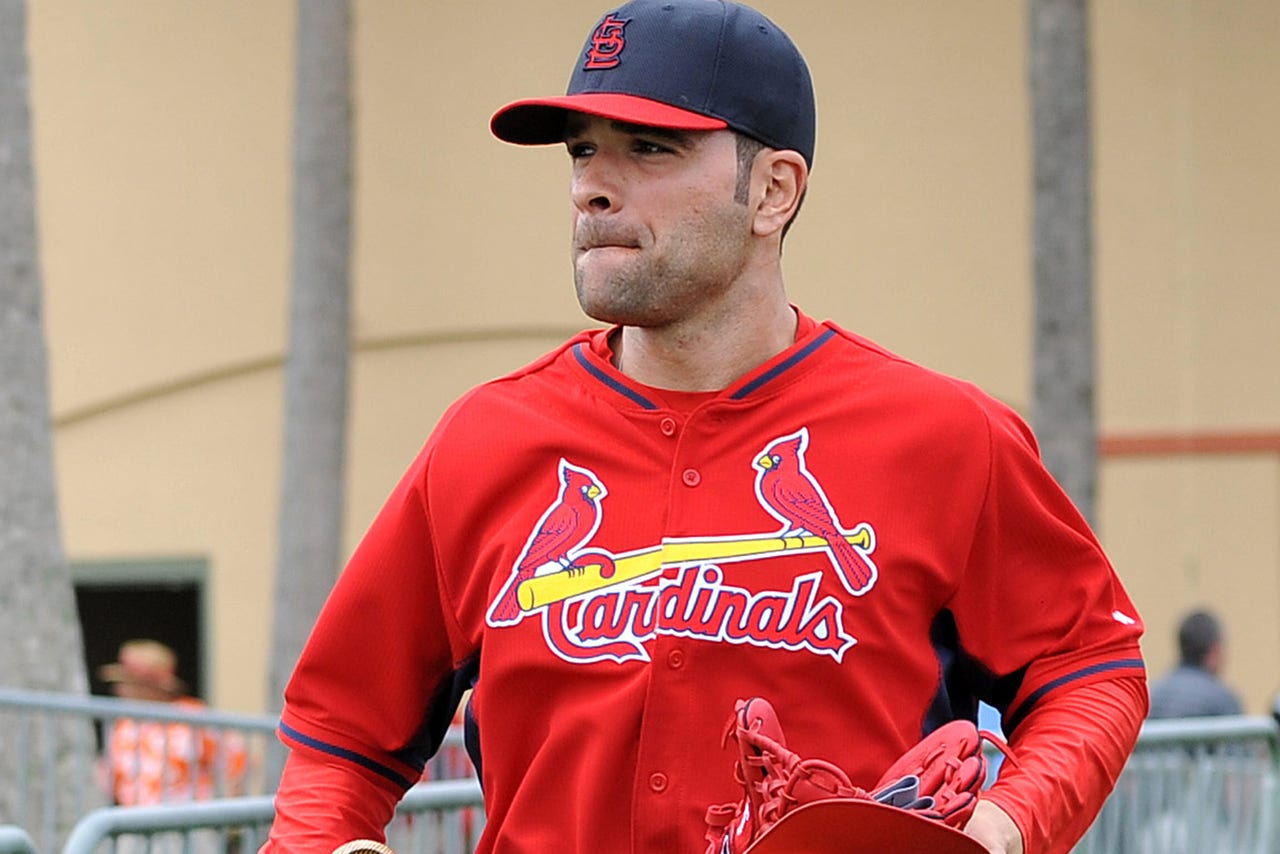 JUPITER, Fla. -- There's a difference between pitching with soreness and pitching when injured.
Cardinals left-hander Jaime Garcia says he knows this, too.
"I think I've always pitched through soreness," he said Friday morning, sitting at his locker in the Cardinals' clubhouse at Roger Dean Stadium. "If you ask me, the issue right now is not pitching through soreness."
But Garcia admitted, "It's a fine line."
In his case, that line sometimes seems finer than thread. You can understand why, though, especially this spring. Garcia is coming off shoulder surgery to fix a torn labrum that ended his 2013 season after nine starts.
After what appeared to be a seamless rehab and healthy offseason, Garcia entered spring training on the same throwing program as the rest of the Cardinals' starters. He didn't stay on it for long. Garcia says his shoulder, which initially barked a bit just before camp, started bothering him considerably more after two incident-free bullpens. After his last session early last week, he says, "It was hard to play catch."
The next thing you knew he was undergoing MRIs and seeking a second opinion while his status for the start of the season went from hopeful to doubtful. You can downgrade that to no way after Garcia received a cortisone shot Wednesday. He says he won't begin throwing again for at least a week and perhaps as long as 15 days. Even if he's on the short side of that wide window and endures no further setbacks, he would not seem to have enough time to be ready by April.
"It will be a process just like everybody else who's coming off injury," manager Mike Matheny said. "It'll depend on how he's responding, how he's feeling."
While the latest round of exams turned up no structural damage, Garcia says there was more than just early-spring soreness. He said doctors found a fluid buildup in his bursa as well as more-than-ordinary inflammation in his shoulder area. In other words, he was dealing with an injury. "That's why I got a shot," he said.
Though not certain why his shoulder started acting up again so early in camp, Garcia thinks he might have pushed "a little bit too hard" in his early-spring work. He admits additional surgery entered his mind when he started experiencing discomfort but now views this setback not as a new injury but part of the recovery process from last year's surgery. "I'm only nine months away from the surgery," he said.
Watch 15 Cardinals spring training games on FOX Sports Midwest. CLICK HERE for the full schedule.
When the time comes, he is prepared to pitch with discomfort as long as he's not risking further injury.
That, of course, is where that line between pitching with soreness versus pitching with an injury starts to thin. It's easy to see why, after dealing with serious shoulder issues for the past couple of years, Garcia might have trouble distinguishing between the two.
"Every time you deal with stuff like that, you want to make sure that it's something that you can fix quick and not have to do any kind of surgical procedure," he said. "It's never easy, but I'm willing to go through and do whatever it takes for me to get back on the mound."
That won't be as soon as he wanted, but he hopes it won't be too long. But he knows all about the uncertainty that comes with returning from shoulder surgery.
Asked when he might pitch again, he shook his head.
"I don't know, man," he said. "My level of optimism is great. I'm very, very positive about taking this (time) off. Hopefully, this will be the last time I deal with it."
Dealing with surgery, anyway. As long as he's pitching, he'll be treading that line between soreness and injury.
You can follow Stan McNeal on Twitter at @stanmcneal or email him at stanmcneal@gmail.com.
---