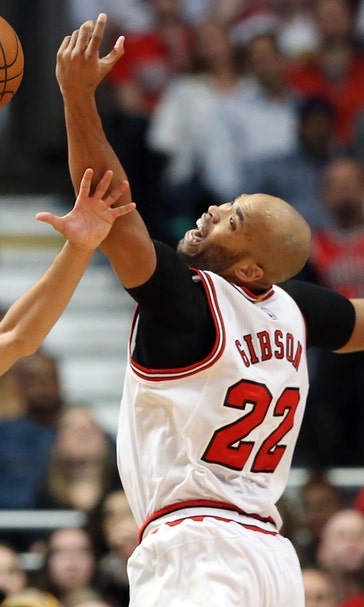 Game 1 Road Reaction: Bulls 103, Bucks 91
April 18, 2015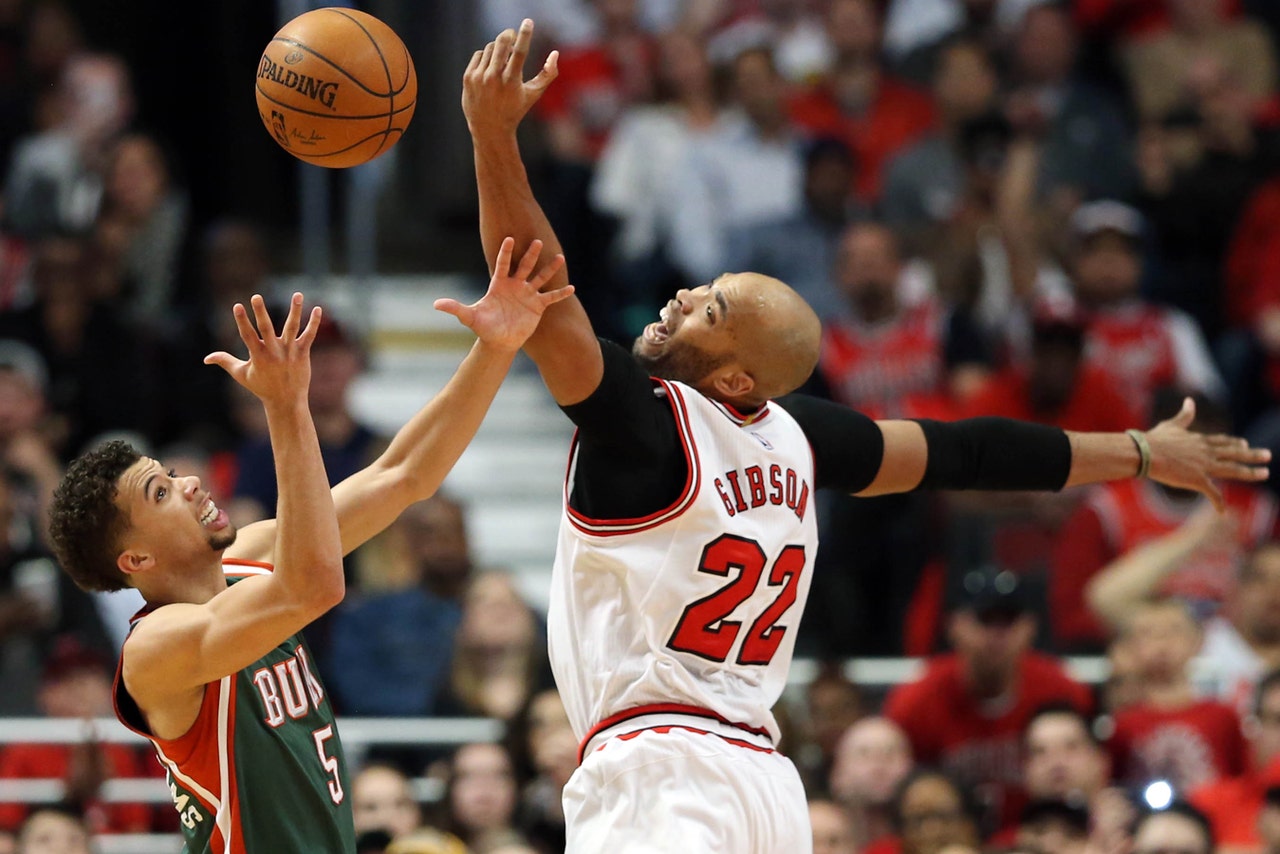 During the regular season, the frontcourt of the Chicago Bulls gave the Milwaukee Bucks trouble. But in Game 1 of the first-round playoff series between the two rivals, it was Chicago's backcourt that did Milwaukee in.
Jimmy Butler and Derrick Rose combined for 48 points and 13 assists to give the Bulls a 1-0 lead in the best-of-seven series with a 103-91 victory over the Bucks on Saturday at the United Center.
1 big moment: After the Bucks pulled within three early in the third quarter, Rose hit three 3-pointers and scored 11 points in a stretch of five minutes, 11 seconds to help Chicago extend its lead to 81-68 with 3:26 left in the quarter.
The Bulls led by 10 or more points the rest of the way, as the Bucks scored just 16 points in the fourth quarter.
2 top performers: In his first playoff game since tearing the anterior cruciate ligament in his left knee during Game 1 of a first-round series with Philadelphia in 2012, Rose scored 21 points during the decisive second and third quarters. The former MVP finished with 23 points and seven assists on 9-of-16 shooting in 27 minutes.
Khris Middleton led the Bucks with 18 points but needed 17 field-goal attempts to do so. He hit just 2 of 6 attempts from beyond the arc, as Milwaukee hit just four 3-pointers as a team.
3 key stats: After scoring 29 points and shooting 59.1 percent (13 for 22) in the first quarter, the Bucks shot 32.8 percent (22 for 67) the rest of the way. Milwaukee went 6 for 21 from the field in a 16-point fourth quarter.
The Bulls outscored the Bucks by 24 points from beyond the arc, as Chicago hit 12 3-pointers to Milwaukee's four. Mike Dunleavy, Aaron Brooks and Rose each hit three triples, while Middleton was the only Bucks player to hit more than one.
Including reserve guard Brooks, Chicago's backcourt combined for 61 points and 18 assists.
Said: "That first quarter was fool's gold. We're not an offensive team. That set the tone in a bad way for us in that first half, giving up 60 points.
"We'll go back and look at the tape and see what we can do better. We rely on our defense. We fell into the trap of scoring the ball in the first quarter and thought we were going to outscore Chicago with our offense and not play defense. That put us behind in the first half." -- Bucks coach Jason Kidd
"We just tried to stay disciplined and keep our intensity up during the second half. They made a run to cut it to three points, but we were able to re-establish ourselves and regain control." -- Bulls center Pau Gasol
"The points they got off the turnovers gave them easy scoring opportunities early. I thought we did a better job of that. The second quarter was better. The second half was better. If we're able to get our defense set, we're usually pretty good." -- Bulls coach Tom Thibodeau
"It felt good. It felt normal. I'm grateful to be playing with my teammates. They allow me to play the way I normally play. It is an honor. I am really fortunate. Anywhere else it wouldn't be the same. They have given me motivation. They are pushing me. It feels good." -- Rose
Seen: In order for the Bucks to remain competitive in the best-of-seven series, O.J. Mayo will need to hit perimeter shots. Milwaukee's top bench scorer was held to just six points on 1-of-7 shooting Saturday.
Milwaukee lost Game 1 despite scoring 25 points off Chicago's 19 turnovers.
Bulls reserve Kirk Hinrich sat out Saturday due to a hyperextended left knee. He is questionable for Game 2.
Next: Game 2 of the best-of-seven series between the Bucks and Bulls is set for Monday at the United Center in Chicago. Tipoff is at 7 p.m CT on FOX Sports Wisconsin.
Follow Andrew Gruman on Twitter
---