Gage: With shake of head, Ausmus makes it 'clear' Nathan is Tigers' closer
March 26, 2015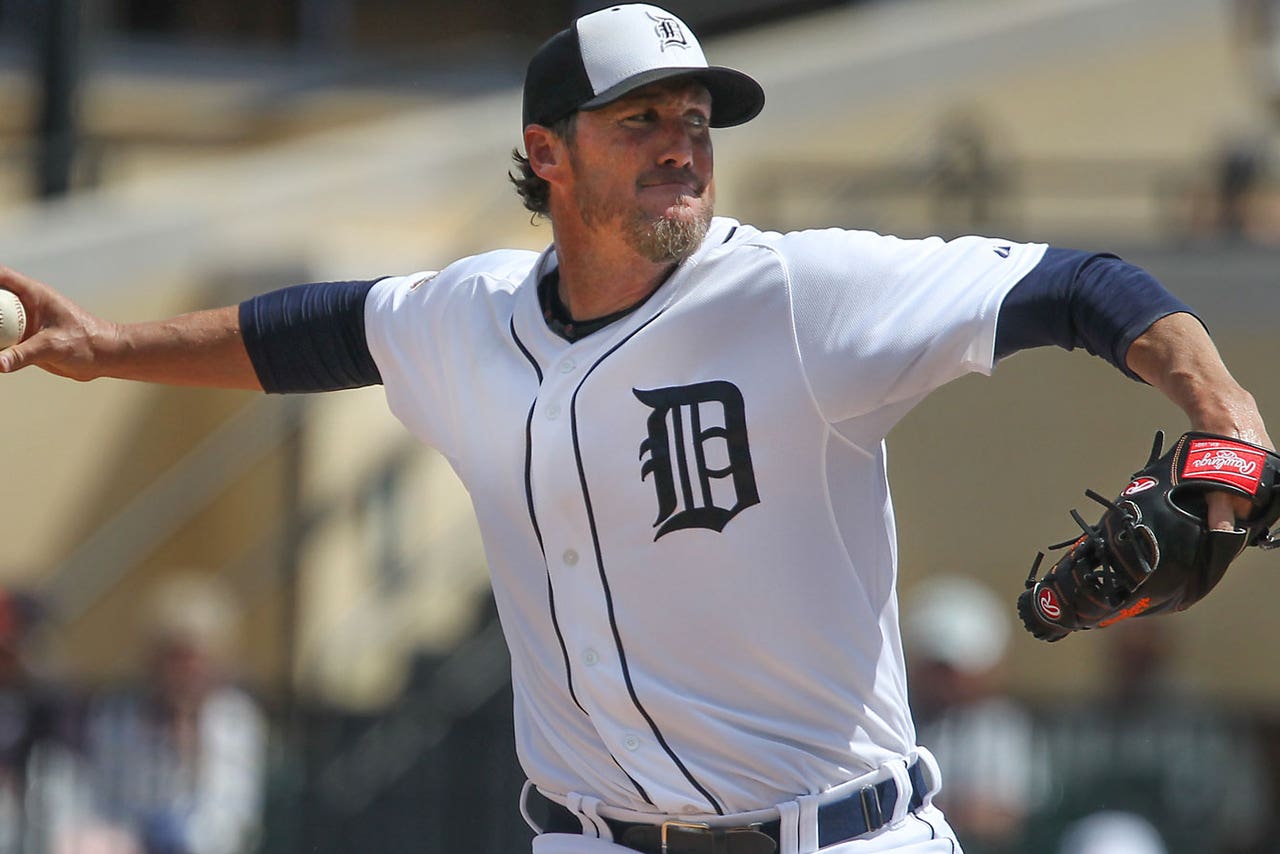 Lakeland, Fla. -- Better be careful, Brad.
In Bulgaria, Greece and southern Albania, according to Wikipedia, the shaking of one's head means "yes."
Instead of "no."
So when you were asked after Thursday's 6-4 triumph over the Baltimore Orioles at Joker Marchant Stadium if there is any ongoing competition for the closer's role, and you responded only with a shake of your head, a Bulgarian beat writer would have taken it the wrong way.
As, no doubt, those ubiquitous southern Albanian columnists would have.
But I double-checked on your behalf -- and the coast was clear. They must have taken the day off. They weren't in Lakeland, so your message came through loudly, clearly...correctly.
And the message is this: According to Tigers' manager Brad Ausmus, Joe Nathan has no competition for the closer's role at this point -- with just over a week of spring training remaining.
That's after Nathan -- pitching with the complication of a cut on his thumb -- gave up a home run in the eighth inning of Thursday's game to Jayson Nix that, had the ball been a blade, would have sliced the light tower in left in two.
That's the force with which the ball hit the tower, but -- to be fair -- a strong wind gave it an extra boost.
Still, it was a rocket by a hitter not known for his power and it elevated Nathan's ERA to 5.79.
That's not to say he has pitched badly the entire spring -- because he hasn't. But his effectiveness has been sporadic enough for the question of whether any competition exists to be a warranted one.
And for a follow-up question, to make sure that Ausmus hadn't suddenly lapsed into Bulgarian mannerisms, to be a fair one as well.
That's why I asked the follow-up. Had Ausmus initially answered iunaudibly because of a topic fatigue? Frankly, I didn't know how often he'd been asked about Nathan this spring. I just got here.
But he also might have just shaken his head so that the reply couldn't be turned into a quote.
So I was just making sure -- after Chris McCosky of the Detroit News asked the initial question.
Bottom line, I wanted hear Ausmus actually say "no" instead of a headshake being the only reply. A spoken answer is always more useful -- at least to a reporter it is -- than a gesture.
So...
The question was asked again -- and this time Ausmus was more responsive, although unusually incorrect with his certainty that a head shake "is the universal answer for no."
Try telling that to anyone covering the Ludogorets Eagles, the top team this year in the Bulgarian A Group soccer league.
If you shake your head in the post-gamers, it means "yes."
Unless the Tigers collapse this season, there's little chance of Ausmus managing the Ludogorets Eagles next year, however. And even if they do collapse, he wouldn't be a candidate for the job -- most likely.
But it was an interesting exchange all the same, making it all absolutely clear.
Joe Nathan is the Tigers' closer. Joakim Soria has pitched better than Nathan this spring, but still isn't being regarded as competition for the role.
That might change if the likes of Jayson Nix tee off on Nathan during the regular season, but until they do, Nathan is safe.
If they don't tee off, he is even safer.
You've heard the man, the answer to the question was "no."
After shaking his head, he even said so -- eliminating whatever doubt might have existed here in Lakeland, at home in Detroit...
Or in whatever regions of Greece where the adamant shaking of one's head can be misinterpreted.
***If multimedia does not appear right away, please click refresh***
COMPLETE TIGERS SPRING TRAINING 2015 COVERAGE
---