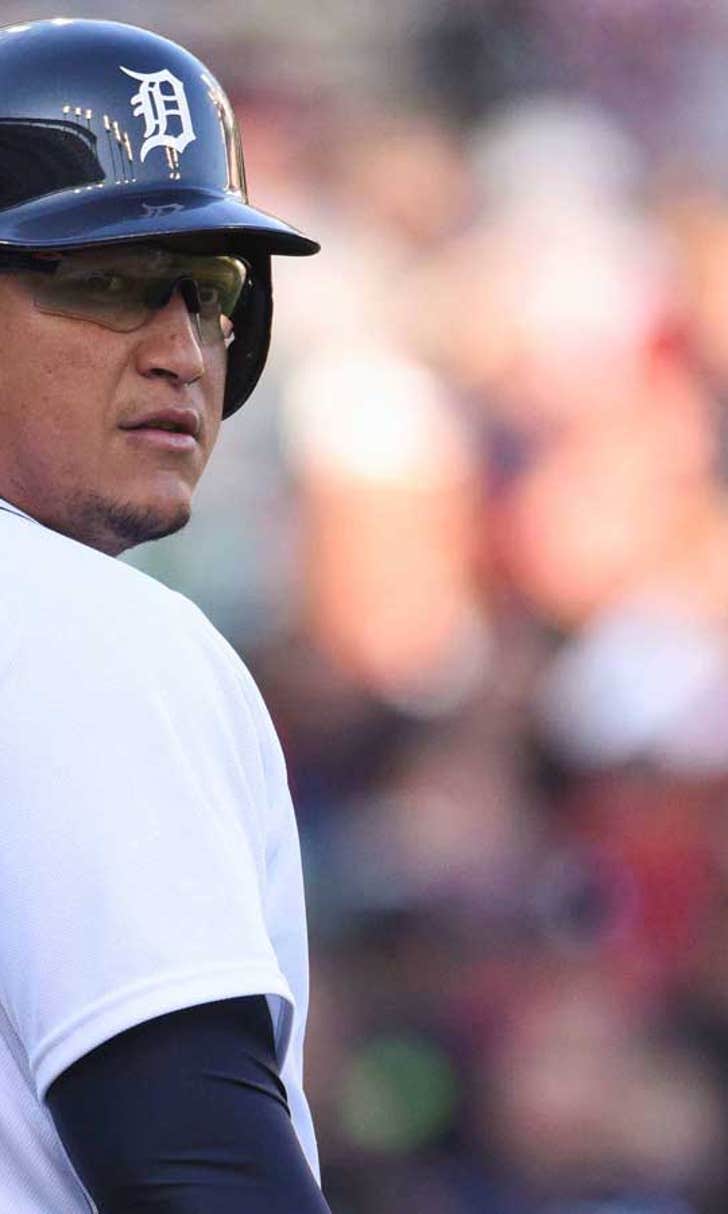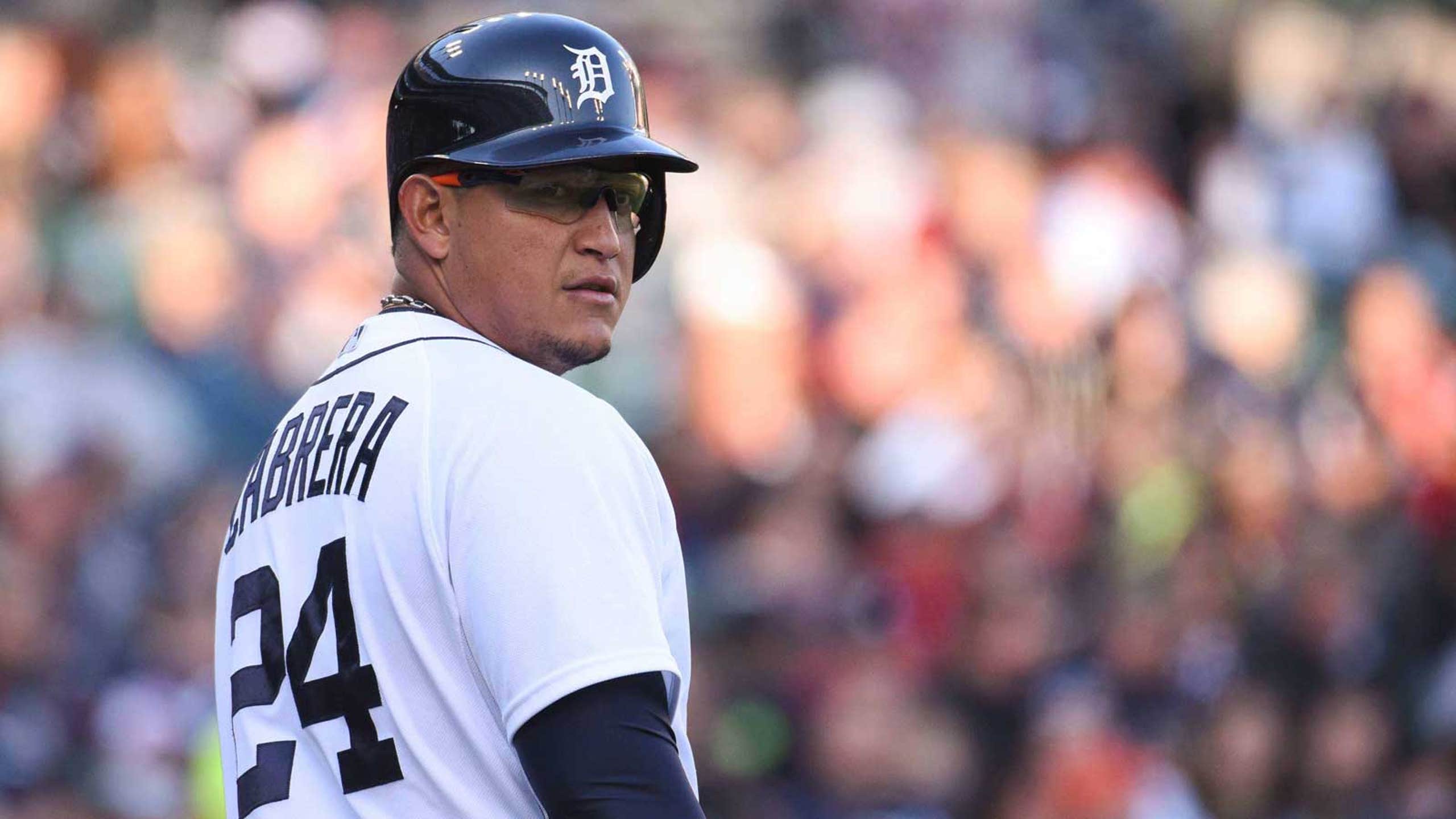 Gage: If AL roster were chosen today, who should start in All-Star game?
BY foxsports • June 16, 2015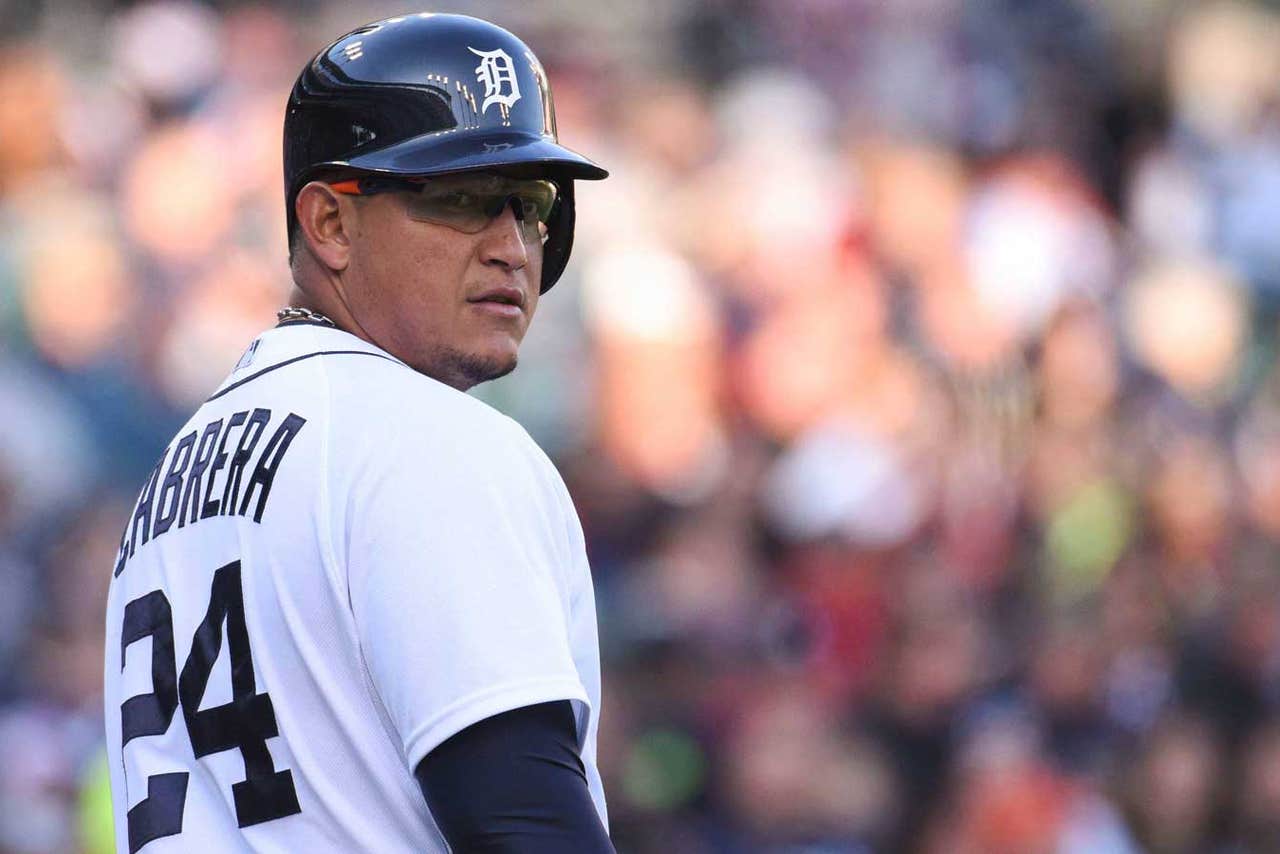 DETROIT -- Me, too.
You can count me among those who believe the All-Star voting process has become a farce -- now that a way has been found for one team to monopolize the voting.
Kansas City, in this case.
What's to prevent the process from being skewed on behalf of another team in the future?
Tigers' manager Brad Ausmus referred to it as a "fluke more than a flaw" but my belief is that it's such a huge fluke, it has become a flaw.
Omar Infante sitting atop the voting when he should be nowhere close? Nonsense.
Then again, my system of evaluation -- which is a combination of total bases, OPS and WAR, is so simple that it might be accused of being nonsense as well.
A more complicated argument can be made, of course, about who's worthy and who isn't, but why make it complicated?
What it comes down to is that while several Royals are legitimate candidates, only a few should be receiving as many votes as they are.
Let's examine the list, position by position, but with one caveat: This is a rundown of who, if the American League roster were chosen today, should be starting -- and who should be backing up.
It does not conform to where players can be found on the ballot. Nelson Cruz is on the ballot as a designated hitter, for instance. But I think he should be voted in as an outfielder, which he's been for most of the season.
Prince Fielder is listed as a first baseman on the ballot. I think he should be considered a DH -- because he's been a DH this year.
That said, let's get to it.
FIRST BASE
Vote leader: Kansas City's Eric Hosmer
Should start: The Tigers' Miguel Cabrera.
This is a no-brainer, obviously. Not only does Cabrera lead AL first basemen in total bases, but in OPS and batting average as well.
Should be second: It's a toss-up between New York's Mark Teixeira and Albert Pujols of the Angels -- but one that should go the former's way.
Teixeira leads the position in RBI (not including Tuesday night's game) but Pujols has the edge in total bases. WAR favors Teixeira.
SECOND BASE
Vote Leader: K.C.'s Omar Infante.
Should start: Cleveland's Jason Kipnis.
He doesn't lead the position in total bases, but is a close-enough second to Minnesota's Brian Dozier that other categories, in which Kipnis is first, dictate that he deserves to be the front-runner.
Should be second: Dozier, with Boston's Dustin Pedroia a close third. Opening the way for others has been the fact that Seattle's Robinson Cano is having a brutal season.
SHORTSTOP
Vote leader: K.C.'s Alcides Escobar.
Should start: The Tigers' Jose Iglesias.
Iglesias isn't the positional leader by a landslide, because he's missed more time than other viable candidates, but he leads in OPS and WAR while trailing, because of his absences, in total bases.
Should be second: Boston's Xander Bogaerts, edging Oakland's Marcus Semien.
THIRD BASE
Vote Leader: K.C.'s Mike Moustakas.
Should start: Toronto's Josh Donaldson.
It is every bit as clear who deserves to be the top vote getter at third as it is at first. Donaldson leads in all three categories: Total bases, OPS and WAR
Should be second: Close, but Baltimore's Manny Machado gets the edge over Moustakas, who is having a fine year, but is not a top-two selection at this position.
OUTFIELD
Vote Leaders: K.C.'s Lorenzo Cain, Los Angeles' Mike Trout, and K.C.'s Alex Gordon.
Should start: Trout, Seattle's Nelson Cruz, Detroit's Yoenis Cespedes.
Trout leads in WAR with Cespedes second; Trout leads in OPS with Cruz second; and Cruz leads in total bases with Trout second and Cespedes third.
Second Tier: Should be Oakland's Josh Reddick, Baltimore's Adam Jones, and K.C.'s Cain.
CATCHER
Vote Leader: K.C.'s Salvador Perez.
Should start: Oakland's Stephen Vogt.
Vogt was tied with Perez and Toronto's Russell Martin for the lead in total bases at this spot before Tuesday's games. However, Vogt leads in OPS and WAR.
Should be second: Martin, who is second in OPS and WAR -- followed by Perez.
DESIGNATED HITTER
Vote leader:  K.C.'s Kendrys Morales
Should start: The Rangers' Fielder. As indicated earlier, he's on the ballot as a first baseman, but has been Texas' DH most of the season.
And with the kind of comeback year he's having, he deserves to start.
Should be second: Morales, but not by much over the Yankees' Alex Rodriguez.
---