Randall Cobb
Randall Cobb
Fundamentals, instinct next steps for Packers receiver Janis
Published
Jun. 7, 2016 11:30 a.m. ET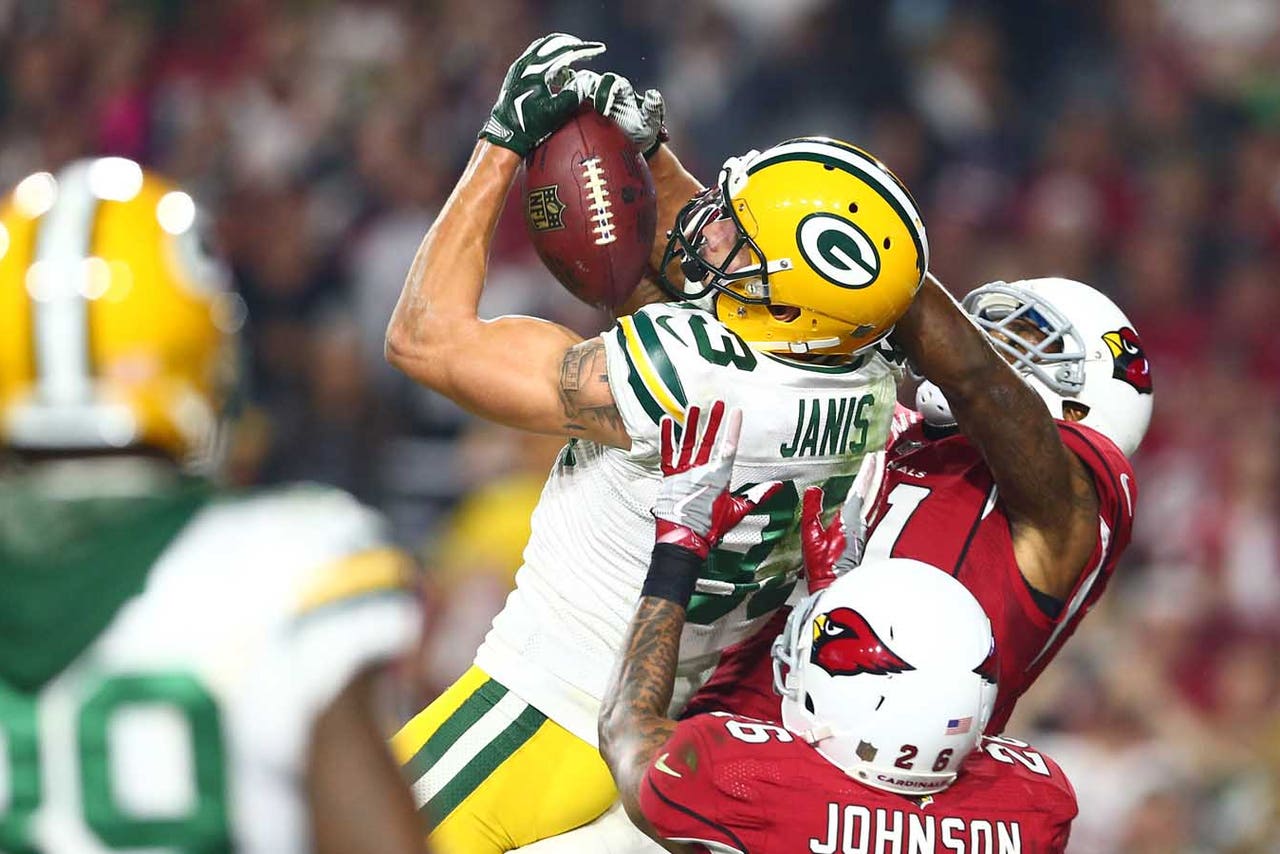 Green Bay Packers quarterback Aaron Rodgers had connected with Jeff Janis just four times over the course of the speedy receiver's brief career when Janis entered a playoff game against the Arizona Cardinals last season.
And while Janis had displayed flashes of brilliance before, Rodgers couldn't have seen his playoff outburst coming.
Janis finished with a whopping seven receptions for 145 yards and two touchdowns, carving up the Cardinals' defense and beating Pro Bowl cornerback Patrick Peterson on a last-second bomb from Rodgers.
"I need to see it in practice, I've said for a long time I need to see those type of plays in practice," Rodgers said on Monday. "Had I seen that play in practice last year I wouldn't have been so apprehensive about the Hail Mary at the end of the season, when the ball was in the air."
He's seen it now.
Janis was at it again in practice reports Packers.com, reigniting some of the hype when he battled with Pro Bowl corner Sam Shields and hauled in a 60-yard pass.
"I think the play he made today was really good concentration on his part, really competing through the interaction with the DB," head coach Mike McCarthy said.
Concentration, Rodgers seemed to agree, is going to turn OTA catches into touchdowns when it counts.
"You see the athletic ability, I mean he's obviously gifted very well with his athleticism, his jumping ability and his speed, but he just needs to get to a level where he's not thinking as much and allowing his instincts to take over," Rodgers said.
Janis had just two receptions for 79 yards during the regular season last year, playing just a handful of snaps, but his contributions on special teams have McCarthy talking.
"He's doing a lot of good things, but he just needs to continue to progress through the fundamentals of the position," McCarthy said. "Special teams, had an excellent year last year, graded out as one of our top players. I'd like to see him take that same step as a wide receiver."
A seventh-round pick in 2014, Janis and Packers star Jordy Nelson have similar measurables, both standing 6-foot-3.
Janis is listed at 219 pounds, while Nelson checks in at 217 pounds.
Nelson ran the 40-yard dash in 4.51 seconds, while Janis did it in 4.42 seconds.
It's not a new comparison, and Rodgers said that Nelson's return following a devastating ACL injury should help in Janis' development.
"Having Jordy around all the time helps as well to talk through some routes and get on the same page there with the quarterback," Rodgers said. "It's about route-running and taking that jump in comfort level out there."
---
---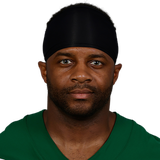 Get more from Randall Cobb
Follow your favorites to get information about games, news and more
---