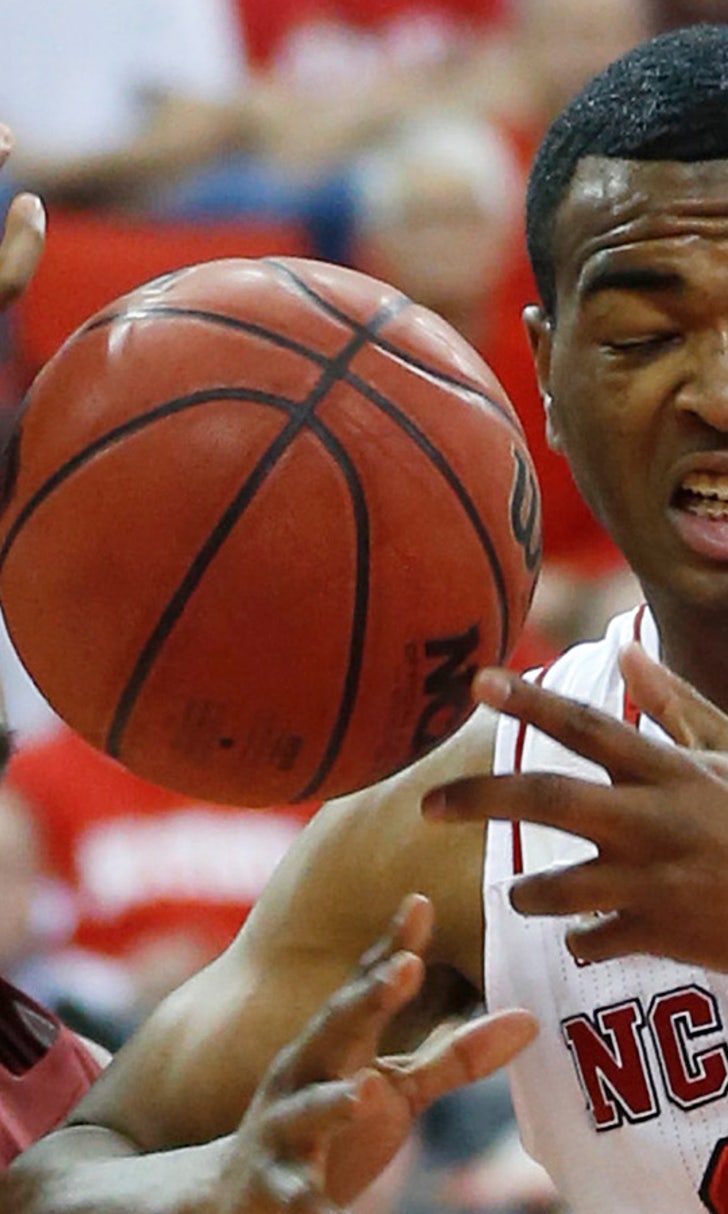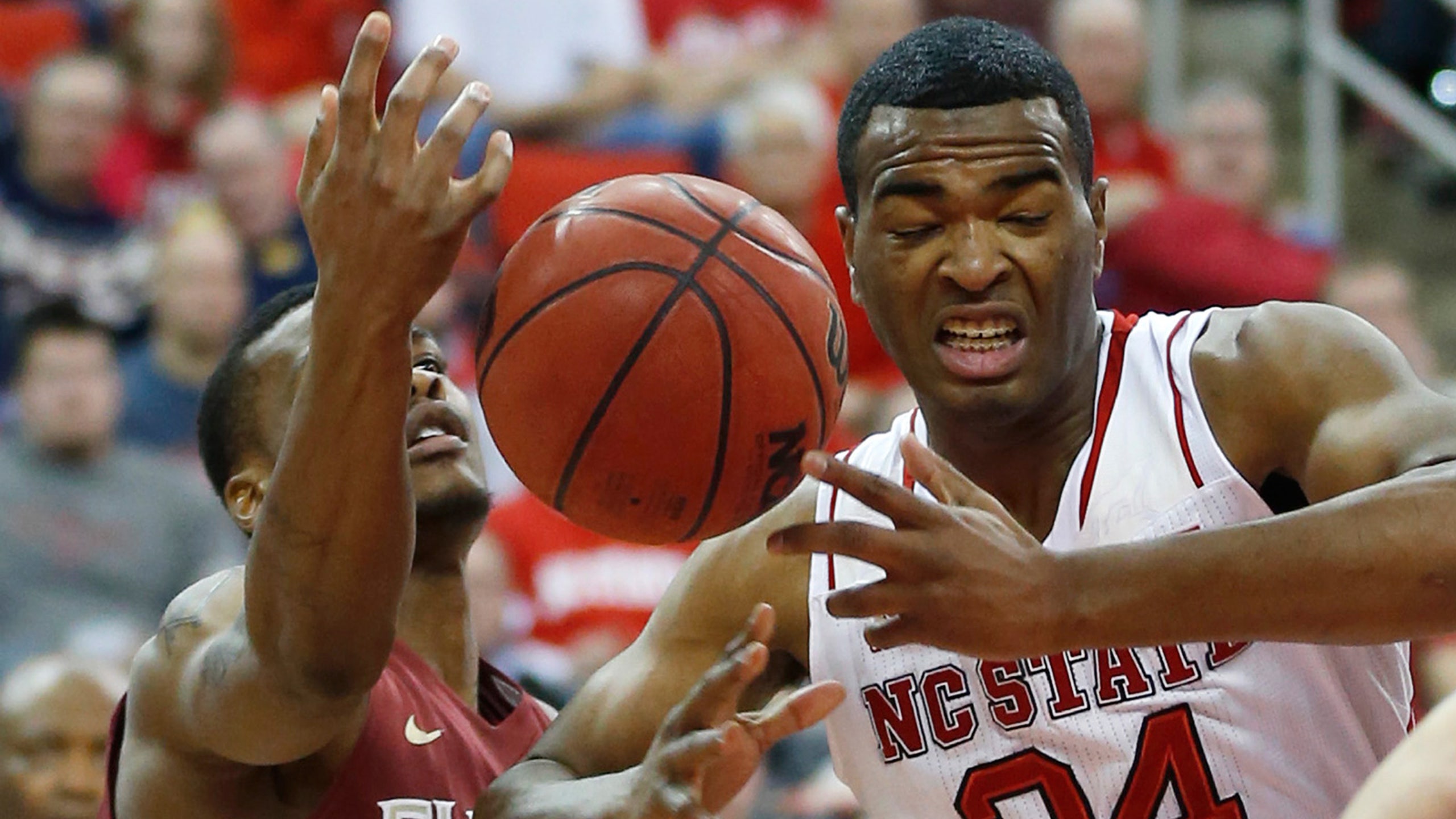 FSU gets close near end but finishes with loss to NC State
BY foxsports • January 29, 2014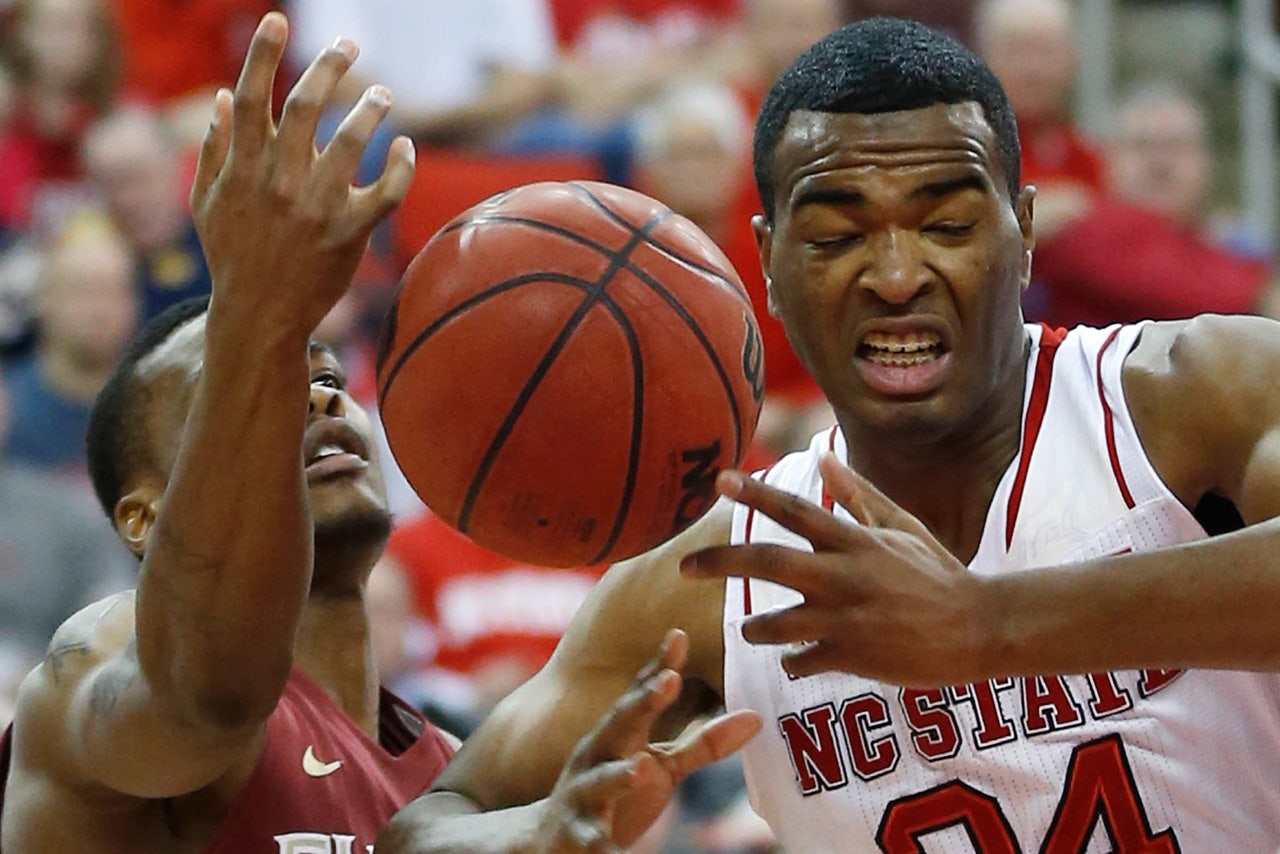 RALEIGH, N.C. (AP) -- T.J. Warren, the Atlantic Coast Conference's leading scorer, had 30 points and grabbed seven rebounds to lead North Carolina State over Florida State 74-70 on Wednesday.
The Wolfpack (14-7, 4-4 ACC) held on at the end after Warren fouled out with 1:36 remaining and his team holding a 72-68 lead. Florida State's Okaro White made two of four free throws but N.C. State got a tip in by Desmond Lee (11 points, and five of the Pack's final seven) with 12.1 seconds left to preserve its third straight win.
White led Florida State (13-7, 4-4) with 20 points, Ian Miller added 17 and Aaron Thomas chipped in 12. The Seminoles shot 43 percent, 7 of 19 from beyond the arc.
N.C. State led 39-33 at the break behind Warren's hot hand. He scored 15 of N.C. State's first 24 points and the Wolfpack led by as many as seven. Warren ended up with 20 points before intermission.
The Wolfpack maintained their lead for the first 9 minutes of the second half, pushing it to as much as eight at 44-36 on a Lee drive, despite losing the services of 7-1 center Jordan Vandenberg, who picked up his third foul just 1:30 into the second half.
Florida State started taking advantage of its size, driving the ball inside to White. However, it was a 3-pointer by Miller that gave Florida State its first lead, 56-54, with 10:27 remaining.
Guard Tyler Lewis and forward Kyle Washington hit jumpers to put the Wolfpack up by two at 61-59. However, Warren picked up his fourth foul with 6:58 remaining and went to the bench with his team trailing 62-61.
Vandenberg replaced Warren and buried two dunks, the second coming after Lee's three-point play, as N.C. State led 72-67 with 3:15 left.
Florida State used its size advantage in the first half, especially with Vandenberg out with foul trouble and backup Beejay Anya sent to the sideline with an apparent right leg injury with 13:39 left in the half. White scored five points and helped the Seminoles pull into a 28-28 tie with about 4 minutes left in the half.
The Wolfpack's smaller lineup, with 5-11 Lewis running the point, went on an 11-5 run to close out the half, capped by Warren's 3-pointer with 2 seconds left. N.C. State outscored the Seminoles in the paint 22-14 in the half despite Florida State's height advantage.
The upper deck of the 19,772 PNC Arena was completely curtained off. Both universities cancelled classes on Wednesday due to the winter storm that went through the southeast.
---