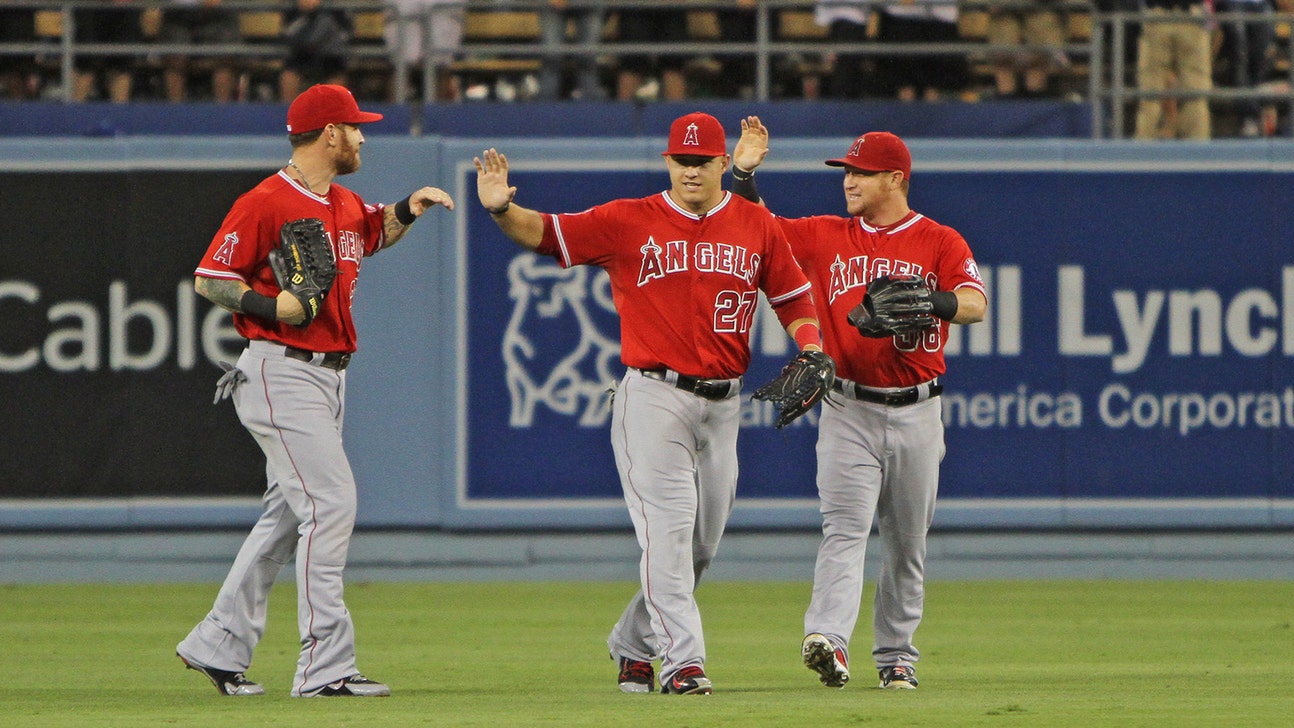 Freeway Series Game 1 notebook: Josh Hamilton's toe tap batting stance
Published
Aug. 5, 2014 3:49 a.m. ET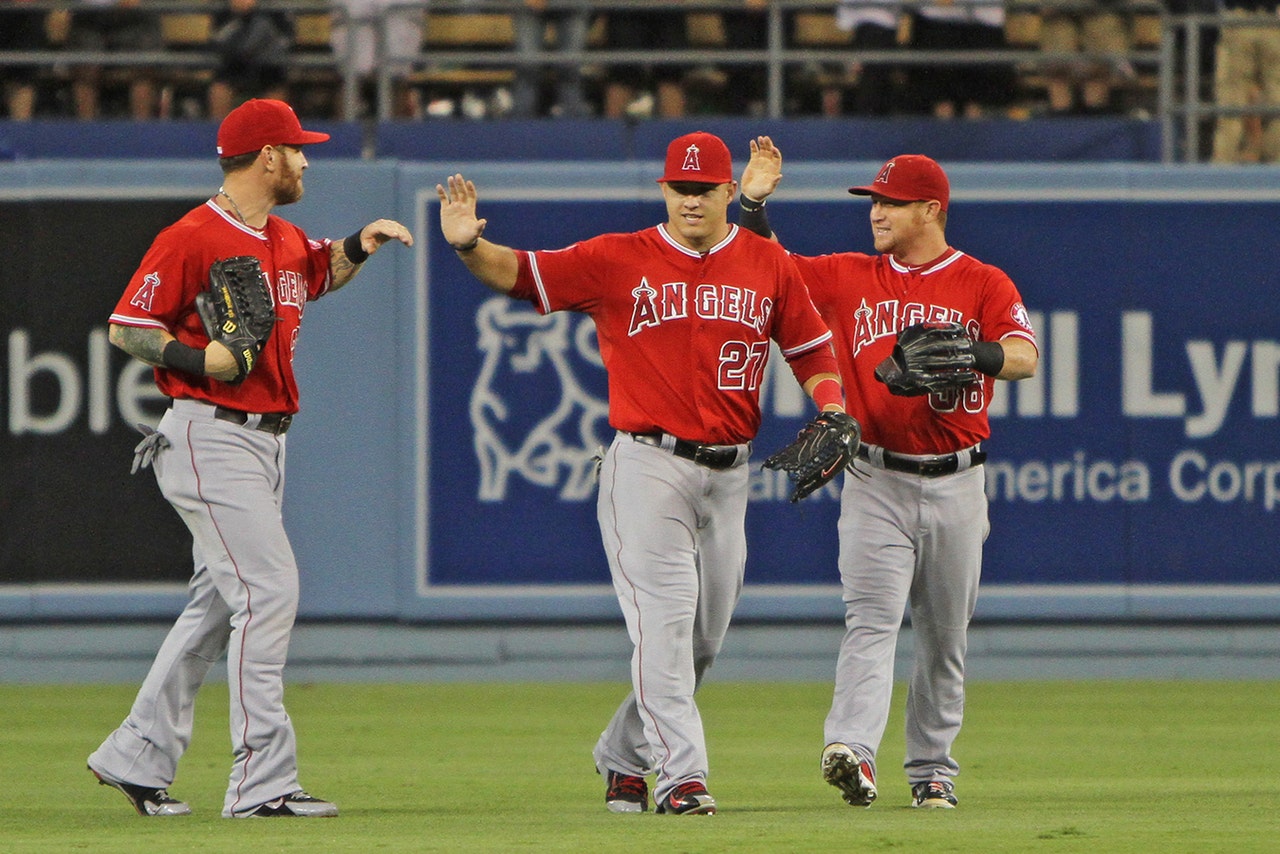 LOS ANGELES -- To the guy who once hit four home runs in a game, three home runs in seven games wouldn't be considered a power surge. But for a slugger that struggled throughout last season and through much of this to return to his old form, it's a trend in the right direction.
Josh Hamilton decided to change his batting stance during last week's series in Tampa Bay, bringing back the toe tap he used during his Rangers days. Mired in a slump before the six-game road trip last week, Hamilton and his teammates had been sitting around the clubhouse watching film and noticed that his approach at the plate now was different than it had previously been.
"David (Freese) commented on it and all of the players did too," said manager Mike Scioscia. "They said, 'Josh, look at what you're doing and look it where you are.' It's not something that was like a eureka moment because it's something that he's had before but it's something that's not always easy to go back to and find and he has."
Hamilton's toe-tap approach is more sensitive to timing than the one he had previously been using since he came to Anaheim. It can throw some off, especially when the pitcher is working out of the stretch, but Hamilton has been able to adjust nicely in a short amount of time. Since the series against the Rays, he's been hitting .417 with two home runs and a double. 
"I think in batting practice it has been really effective. It's probably the best we've seen him swing the bat in batting practice since he's been here, these last couple weeks," Scioscia said. "He's been working with it, he's been taking it into a game and I think you're seeing that bat speed that we're accustomed to seeing and hopefully it's going to translate into a terrific finish for Josh's season because he's important to us."
Cowgill activated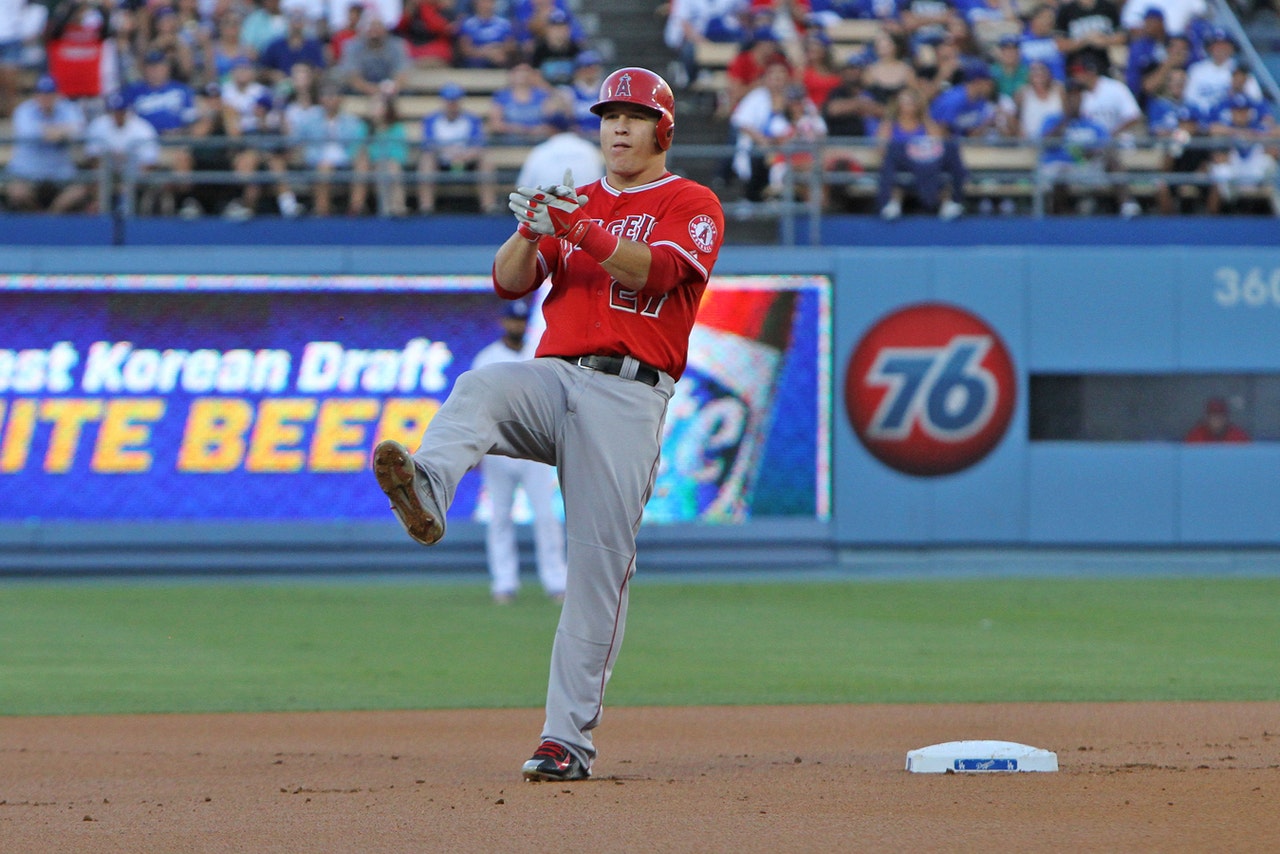 Gallery: Angels beat Dodgers to open Freeway Series 
Outfielder Collin Cowgill was activated before Monday's game giving the Angels a fifth outfielder. It's crowded, as Efren Navarro has been forced into the lineup with strong play recently as well, but it's a good problem to have as he provides another option against left-handers.
"Colin is kind of one of those players that you don't notice what he does until he's not there," Scioscia said. "His ability to match up against some lefties will help and I think his ability to get guys off their feet in the outfield. Kole and Mike and Josh are playing a lot."
Cowgill returned from a pair of injuries he suffered during a freak accident on a bunt attempt. The pitch hit off Cowgill's thumb and hit him in the nose, breaking both. He had been batting .279 in 69 games with 28 runs and 16 RBI as a backup outfielder used primarily against lefties.
He's only put one bunt down since the accident and said there was no hesitation. 
"I figure if something like that is going to happen again then it's going to happen," he said. "You can't be afraid of it. I just put it all behind me and I look forward to being back. 
Pitching depth
Both the Angels and the Dodgers' bullpens took some hits in recent days. The Dodgers called up Carlos Frias, a right-hander, prior to Monday's game while the Angels are just going with a smaller bullpen. 
Frias' pitched two scoreless innings giving up only one run. With Paul Maholm out for the season and Chris Perez on the 15-day disabled list, he's expected to be up with the big club until further notice.
"I'm going to be in the bullpen for now," Frias said. "I've been in the bullpen before so I feel comfortable."
In the other clubhouse, starter Tyler Skaggs had his second MRI and the diagnosis remains the same: strained forearm flexor tending. There is no specific timetable for his return but he's confident that he will be back by the end of September. Righty relier Mike Morin will be out the rest of the week after cutting his left foot. 
---