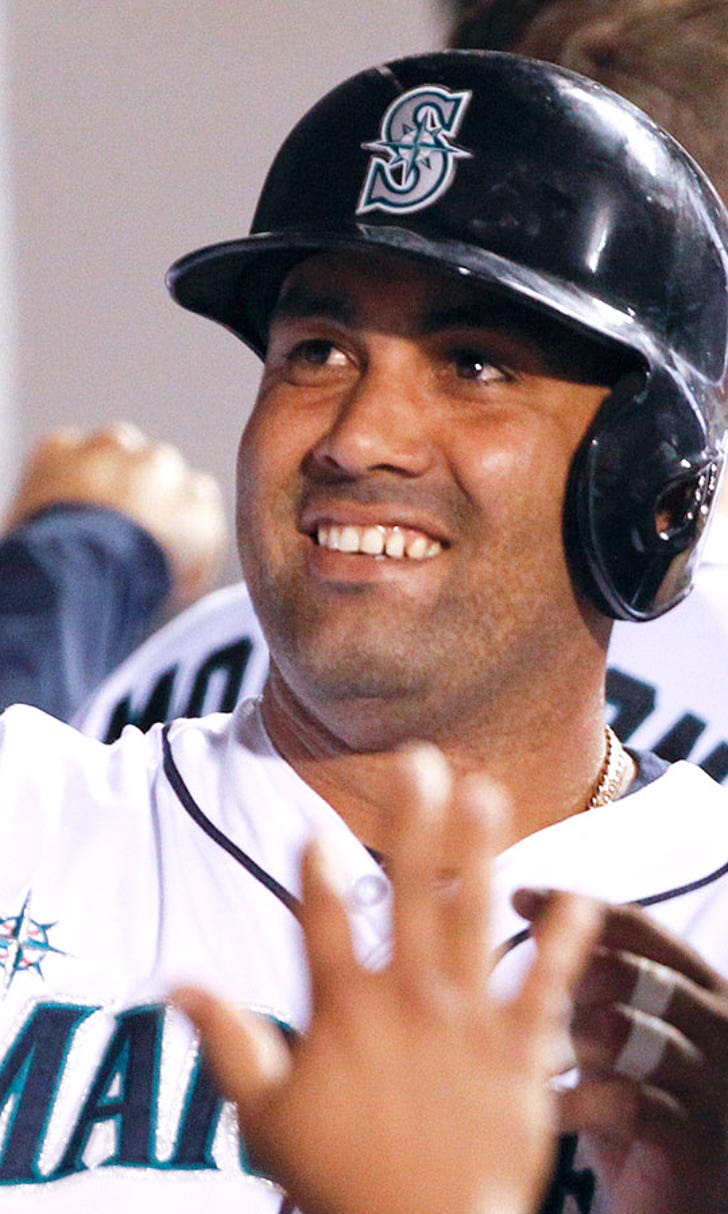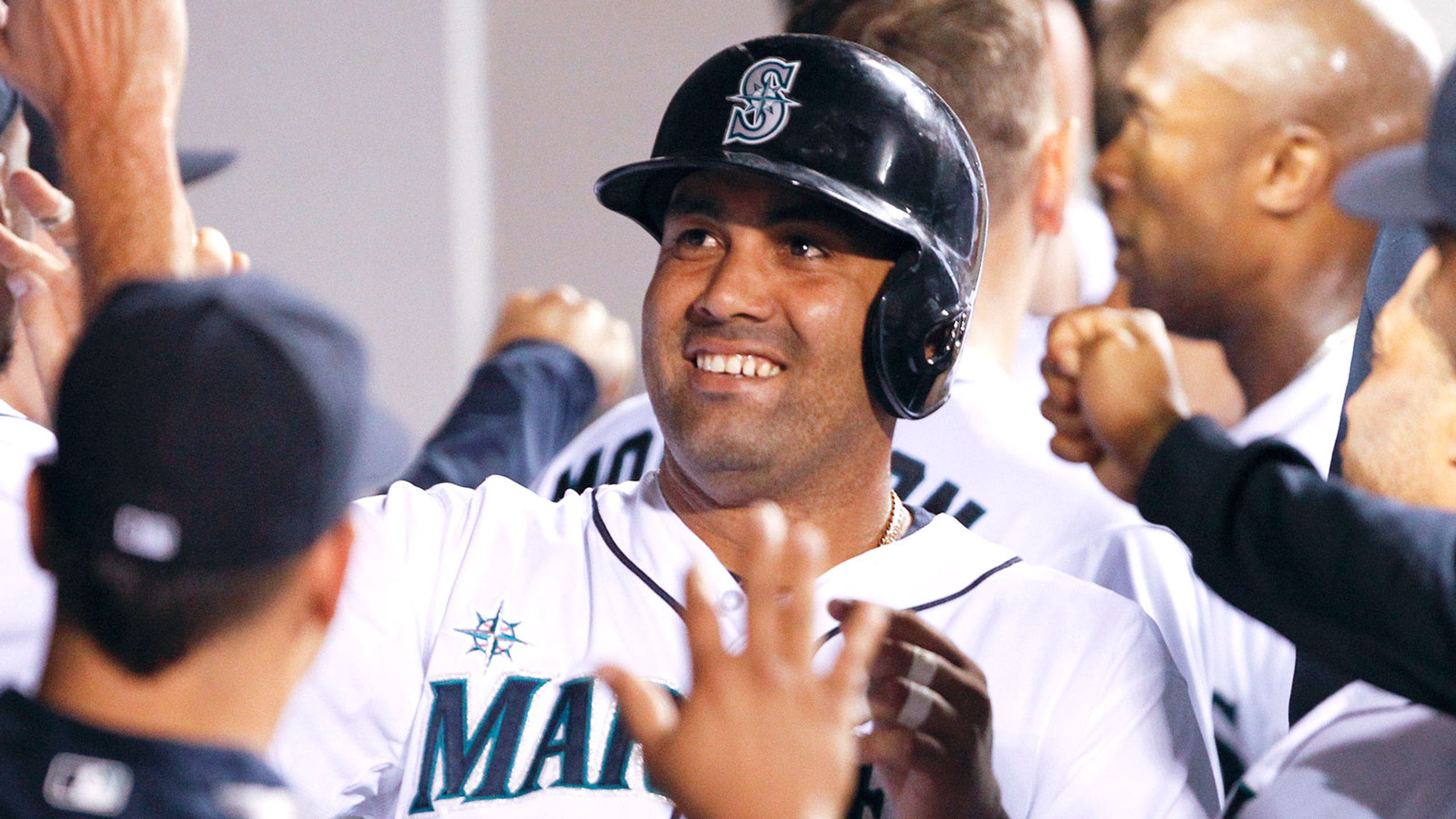 Free Agent Frenzy: Mariners' Morales heating up
BY John Halpin • August 14, 2014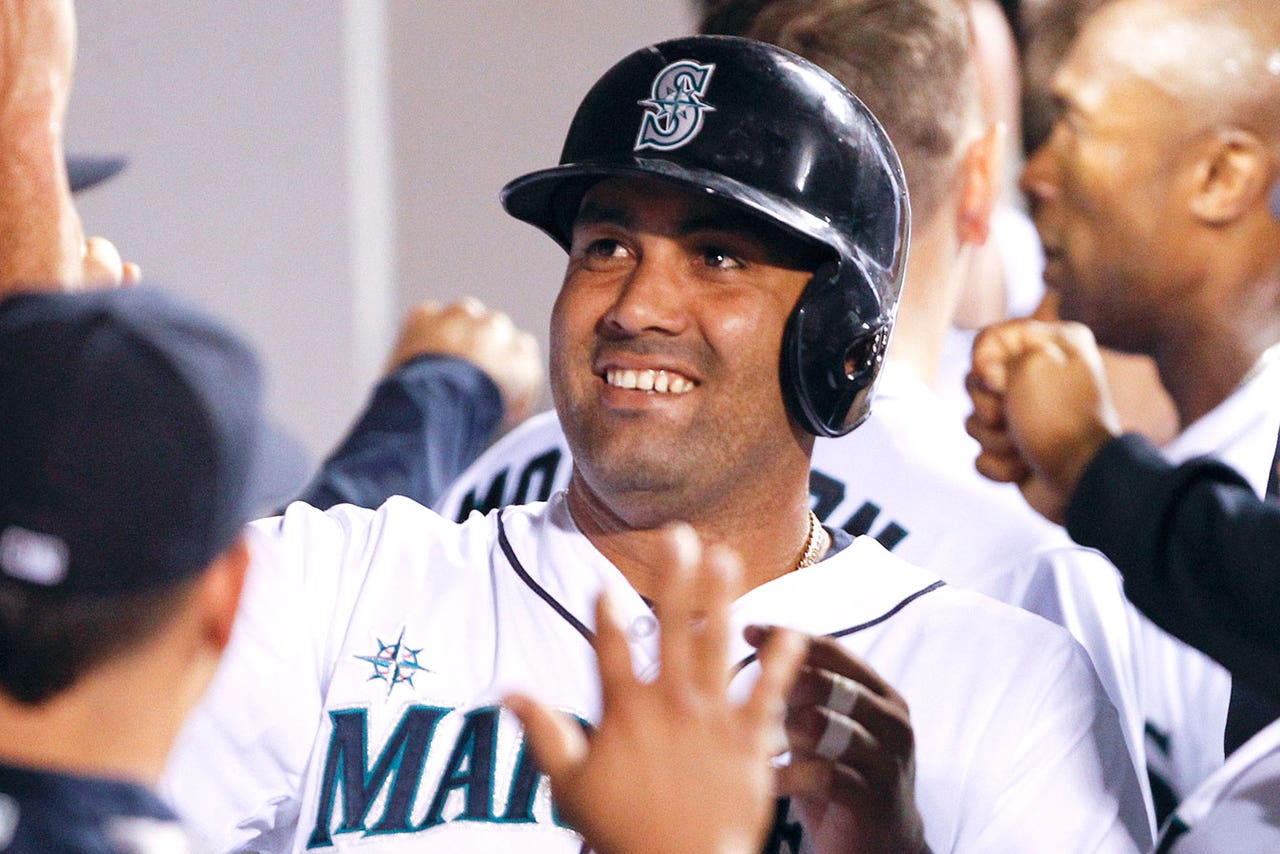 My self-inflicted "no mentioning the same player twice in four weeks" rule is killing me. No Javier Ba-z, no Josh Rutl-dge, no Jake Odor-zzi. €"What's a fantasy analyst to do?
Here's this season's 19th edition of Free Agent Frenzy. Please note that, as in past seasons, no player will be mentioned in this space more than once in a four-week span, because we don't want to beat you over the head all year long about the same players (as mentioned above). Let's get going!
(Note: All stats are through Wednesday.)
Catcher: Caleb Joseph, Orioles (owned in 8.1 percent of FOXSports.com leagues)
Joseph hit home runs in five straight games last week, so that's why we need to grab him, right? Not exactly. Joseph is 28 years old and not headed for stardom, but he hit 22 home runs at Double A last season, and has a history of decent pop in the minors. He's the man behind the plate for the O's for the rest of the season, and should go deep enough to make you happy.
Digging deeper: I saw Alex Avila (2.6 percent owned) available in one of my AL-only leagues this week, but he's more likely to be an option in deep mixed formats. Avila isn't a good hitter - he's batting just .232 since the beginning of the 2012 season and strikes out all the time - but he's got enough pop to hit three of four home runs over the final six weeks of the season.
First base: Kendrys Morales, Mariners (owned in 25.6 percent of FOXSports.com leagues)
Shhhh ... don't tell anyone, but Morales hit his second and third home runs of the season on Tuesday and Wednesday. Two games aren't a lot to go on, but if I needed a first baseman off the wire, I'd take a shot. Morales his 23 home runs with a .785 OPS for the Mariners last year, in case you forgot.
Digging deeper: The inclusion of a Kendrys and a Kennys in this week's FAF was a mere coincidence. Minnesota's hulking - I love calling someone "hulking" - Kennys Vargas (1.5 percent owned) is batting .300 with a couple of home runs in 12 games since being called up from the minors. The 6'5", 275-pound Vargas should be able to hit five or six homers by accident between now and the end of the season. All jokes aside, he was pretty good at Double A, batting .281 with 17 home runs, a .360 OPS and an .832 OPS in 97 games.
Second base: Scooter Gennett, Brewers (owned in 14.6 percent of FOXSports.com leagues)
Gennett comes across as a boring, mediocre fantasy player - I think I might have written as much about him in a recent blog entry. However, over the last calendar year, Gennett has batted .319 in 144 games with 12 home runs, 52 RBI, 66 runs scored and eight stolen bases. If I gave you those stats at second base for the cost of a late-round pick a few months ago, you'd have taken them and ran, no questions asked.
Digging deeper: Brandon Phillips is scheduled to begin a rehab assignment on Friday, so your time with Kristopher Negron (0.2 percent owned) is probably short. Negron's minor-league track record isn't stellar, but he has a bit of speed, and is batting a respectable .259 with three home runs in 20 games for the Reds. If you want to grab him for the Reds' weekend series in Colorado before Phillips comes back, it's probably not a bad idea in any format.
Third base: Matt Dominguez, Astros (owned in 6.9 percent of FOXSports.com leagues)
Dominguez is a bad real-life hitter, with a .241 career BA and a horrible walk rate. But, he hit 21 home runs last season and has 13 this year. Beggars can't be choosers at this fantasy wasteland of a position.
Digging deeper: I don't care what Theo Epstein says about him staying in the minors - I think it's time to stash Kris Bryant (0.6 percent owned). The 22-year-old phenom is batting .316 with 17 home runs and a 1.082 OPS in 53 games since being promoted to Triple A. Basically, Bryant has massacred pitching at every level of the minor leagues in his two professional seasons. Grab him in an NL-only league if you still can, and hope that he spends September in Wrigley Field instead of in his apartment watching college football. Come on, Theo - throw us a bone!
(Note: That one is a gamble, as Epstein might be enough of a jerk to be telling the truth about Bryant's status.)
Shortstop: Alcides Escobar, Royals (owned in 39.6 percent of FOXSports.com leagues)
Escobar is batting .277 with 24 stolen bases and no power. There's a market for those skills, right?
Digging deeper: With Everth Cabrera back on the DL for the Padres, Alexi Amarista (0.8 percent owned) will get most of the at bats at shortstop. Amarista's main contributions will be A) a little bit of speed, and B) fantasy eligibility at 2B/3B/SS/OF. In an NL-only league, you could do a lot worse if you still see him available.
Outfield: Michael Bourn, Indians (owned in 22 percent of FOXSports.com leagues)
Bourn (hamstring) is expected to return from the DL on Friday after a six-week absence. Will he start stealing bases again? Heck if I know, as he hasn't hit much in his rehab assignment. But, Bourn's history of scoring runs and stealing bases (even if fewer than he used to) is so good that you might have to take a chance on him if you can do so for free. Most of the other Indians' outfielders are hurt, so Bourn will certainly play.
Digging deeper: The Padres called up Rymer Liriano (0.5 percent owned) earlier this week, and he hit his first career home run against the Rockies on Wednesday. Liriano had 14 home runs and 20 stolen bases between Double A and Triple A before his promotion, and is regarded as a good-but-not-great prospect after missing all of 2013 with an elbow injury. If your NL-only bid process occurs this Sunday, be aggressive with Liriano, as he should play regularly down the stretch.
Starting pitcher: Jeremy Hellickson, Rays (owned in 20.1 percent of FOXSports.com leagues)
Is Hellickson back? Maybe not as the star some people thought he was, but he's allowed more than one run in just one of his five 2014 starts, and has a 2.03 ERA with a 1.16 WHIP. Hellickson's FIP is 3.88, and that's about how good he projects to be. You'd take that in many leagues, right?
Digging deeper: Houston's Brett Oberholtzer (0.8 percent owned) struggled early in the season, but since returning from the minors in late June he has posted a 3.02 ERA in eight starts, thanks mainly to some excellent control. Give Oberholtzer a try in a deep mixed format as a streamer or last-man-in starter.
Relief pitcher: Hector Rondon, Cubs (owned in 11.7 percent of FOXSports.com leagues)
Sure, Rondon blows a save opportunity here and there, but he has 16 saves and 49 strikeouts against 13 walks in 46 1/3 innings. What's your holdup, people?
Digging deeper: Mets' closer Jenrry Mejia is attempting to pitch through a hernia. He might finish the season ... but he might not. If he doesn't, Jeurys Familia (0.6 percent owned) figures to get the closer gig in Flushing, Familia brings the gas (96.3 MPH average fastball), and even though he finds throwing strikes to be a challenge, the Mets won't have a better option if Mejia goes down.
---