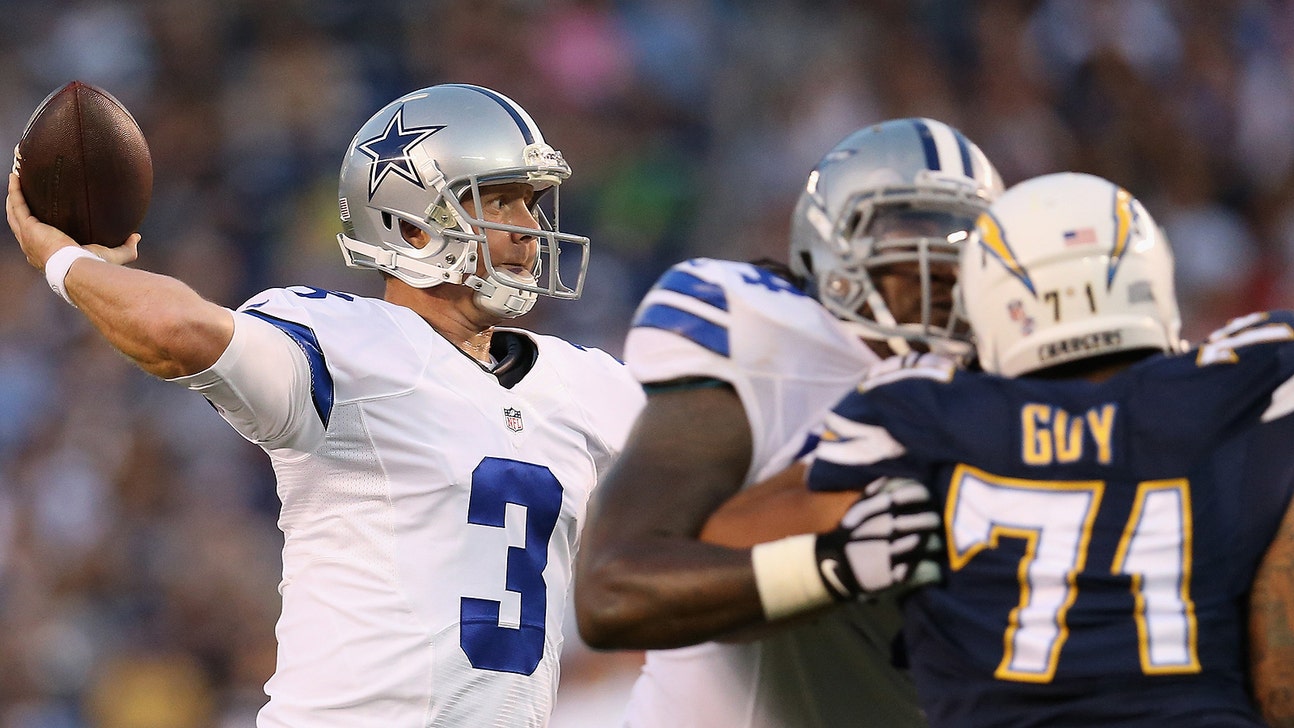 Frederick: Cowboys QB Weeden was calm, cool, collected
Updated
Mar. 5, 2020 2:16 a.m. ET

SAN DIEGO -- Brandon Weeden posted some quality numbers in his first start as Dallas Cowboys quarterback. The former first-round pick completed 13 of 17 passes for 107 yards and a touchdown in one half of play in the preseason opener.
Weeden's scramble and four-yard touchdown pass to tight end James Hanna was the Cowboys' only score in a 27-7 loss to the Chargers.
"Yeah. I'll definitely take them," Weeden said of his stats in Thursday night's game. "There were a couple throws that maybe weren't my best, but at the same time, the numbers looked good. We kept drives alive.
"We didn't have any huge, explosive plays, but we put together two drives, [22] plays, that's pretty good. Unfortunately we only came away with seven points, but not bad for not having any chunk plays."
Cowboys coach Jason Garrett said he thought Weeden "had good command" and was "impressed with his decisiveness."
Dallas opened the game with an 11-play drive that stalled near midfield. Although the Cowboys didn't manage any points, Weeden was thrilled with what he saw from the first-team offensive line during their only series.
"They're unbelievable," he said. "They're really, really good. They don't miss a beat. Those guys are on the same page. The communication is just unbelievable amongst the five of them. I keep repeating myself but it's probably the best offensive line I've ever been around."
Cowboys starting center Travis Frederick said Weeden did "really well" in their only series together Thursday night.
"Calm, cool, collected, just everything you need in a quarterback," Frederick said. "I have no skill in evaluating a quarterback, other than the way he delivers the play and the way he touches me from behind, and he did a good job."
---