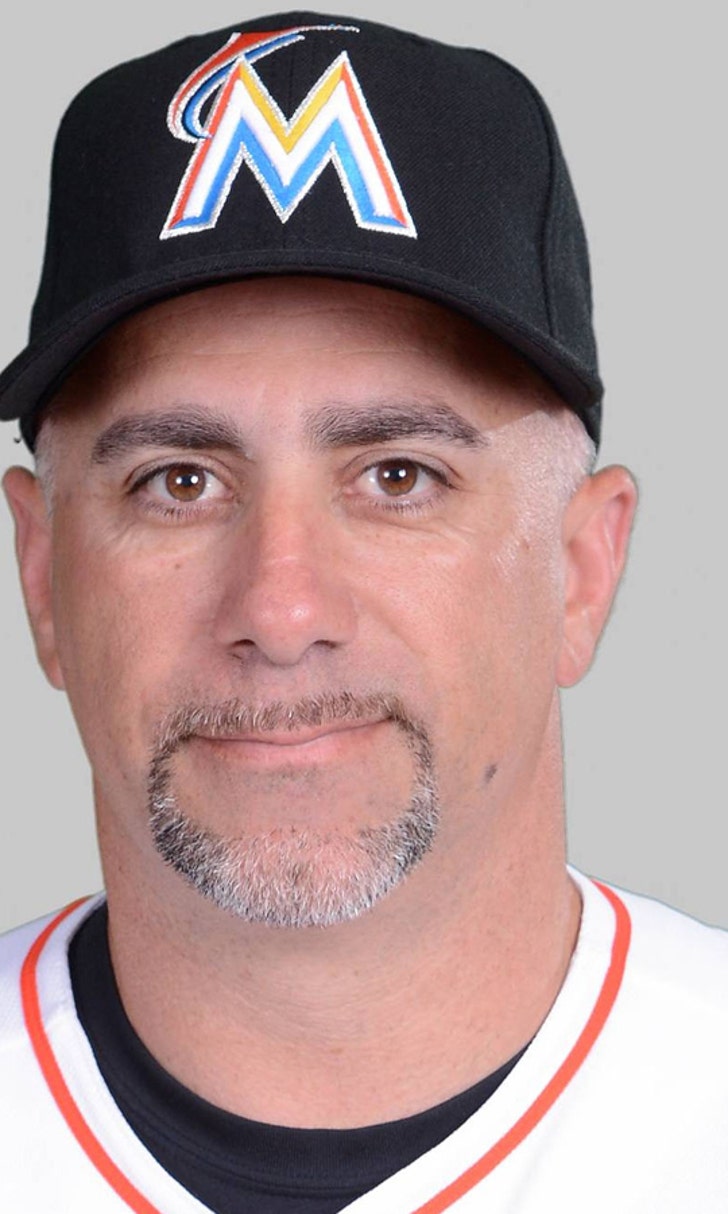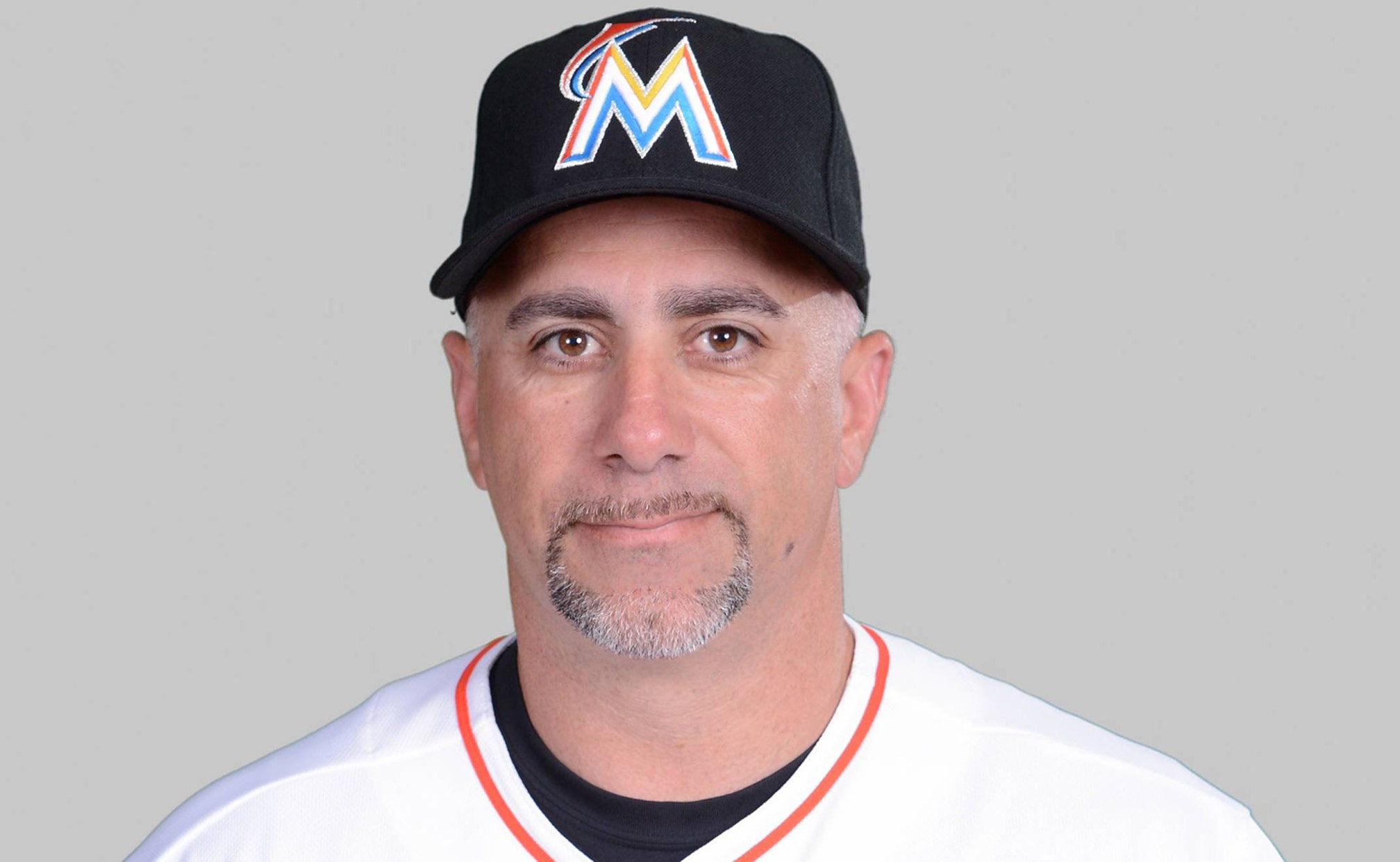 Frank Menechino Q&A: Experience crucial to young hitter's development
BY foxsports • January 4, 2015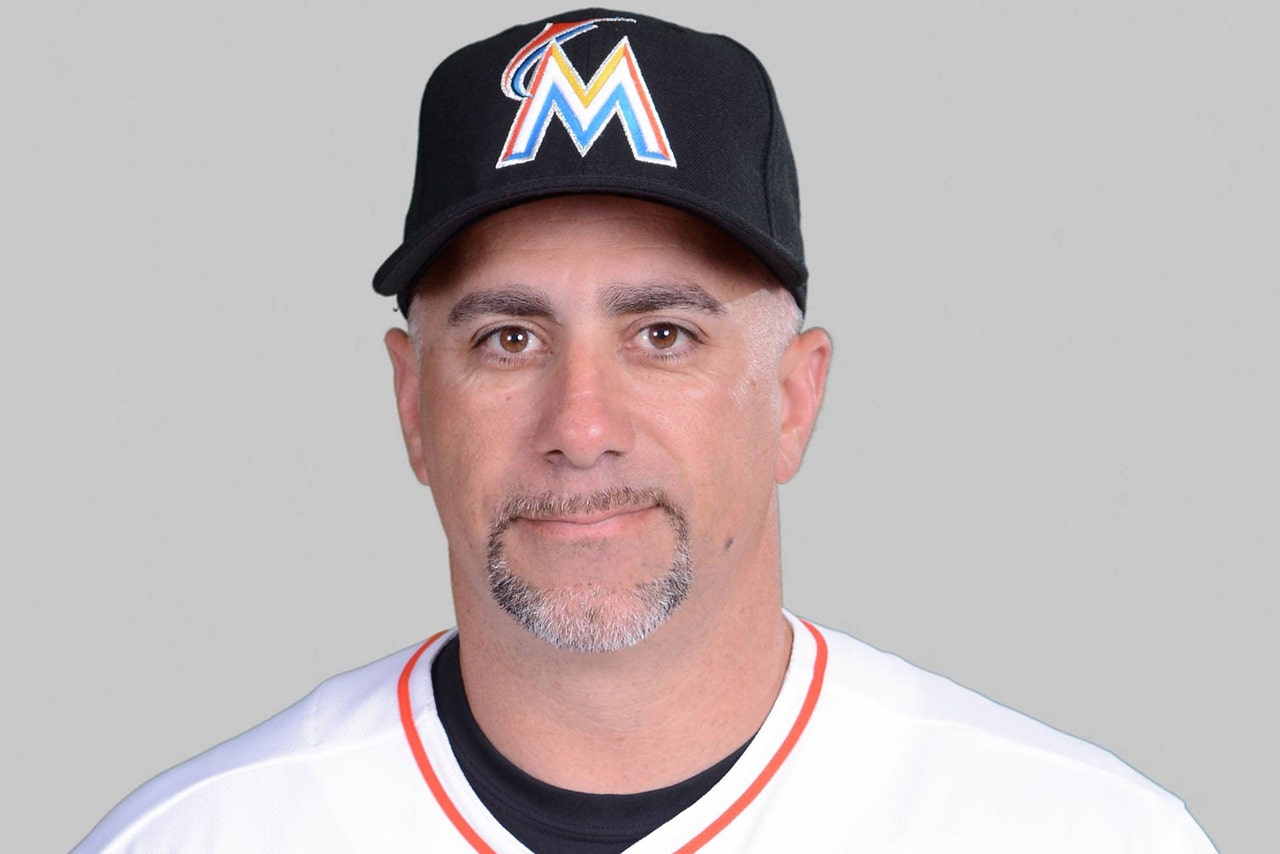 During a 100-loss season in 2013, the Miami Marlins set records for offensive futility. A year later amidst a 15-win improvement, the offense ranked in the middle of the pack for runs (645), average (.253) and on-base percentage (.317) among National League clubs.
Slugger Giancarlo Stanton finished as the runner-up for NL MVP after a career season, blasting a league-high 37 home runs and second-best 105 RBI despite missing the final 17 games because of facial fractures.
Second-year guys Christian Yelich, Marcell Ozuna and Adeiny Hechavarria went through growing pains, but flashed tantalizing promise. All three are 25 years old and younger.
Yelich slotted into the leadoff spot because of Rafael Furcal's injury, and he finished in the top 15 for on-base percentage. Ozuna fell two homers shy (23) and tallied two more RBI (85) than NL MVP finalist Andrew McCutchen. Hechavarria bumped his average 49 points.
Last winter, the Marlins hired Frank Menechino as hitting coach after he held the same position in the New York Yankees' Double-A and Triple-A affiliates. Menechino, who turns 44 next month, played parts of seven seasons in the big leagues. As the fifth hitting coach since 2010, Miami tasked him with the challenge of working with a mixture of young and experienced players.
Over the last week of the season, FOXSportsFlorida.com's Christina De Nicola (@CDeNicola13) caught up with Menechino to discuss 2014. Below is Part 2 of 2 ...
FSF: Last offseason, (general manager Dan Jennings) said they wanted to be able to use the ballpark to its advantage with the gaps and whatnot. Is that something you've noticed with a concerted effort? Or did it just happen that way with guys like Hech?
MENECHINO: This ballpark is never going to be an asset. You're going to have to learn to deal with it, and I think at the beginning we had no expectations and guys didn't try to do too much. They saw great results. Then we went on the road and they felt like they could really do a lot, and we didn't do good on the road (going 0-6). Once these guys realize -- and it takes a couple years when you're here and living through it, guys complain 'If I'm playing somewhere else it's out,' and my answer is, 'Well, how come you don't hit the ball 418 feet when we're on the road? 'Cause you try to.' When you don't try to that's when you do. That's just another learning experience, but to have an approach at home and then go on the road and have a different approach is hard. We're going to have to try and just stick with not trying to do too much. It's a commitment. If you don't commit to it, this park will eat you up. That's one of the hardest things for a hitting coach to do is get four guys at one time to commit to something. We've never really been hot all year. I say it's because coming here, going on the road, guys never got hot for two weeks.
FSF: Like the first week of the season you guys hit really well, and then you had the horrible roadtrip...
MENECHINO: So now you've got a mixture of older new guys and then younger guys. They're trying to impress, they're trying to stay in the game. Everyone's worried about numbers, but at the beginning of the season there are no numbers. Just go ahead and do what they've got to do.
FSF: How are you able to designate time for everyone? How do you keep up with them?
MENECHINO: The players make their own schedules. It's funny because as guys come in they start working themselves into their own schedules and it just works out to where I'm in the cage for two-and-a-half hours and I've got the flow of guys coming in. If need be I just get some guys early and spend some time with them.
FSF: How much time off will you give yourself in the winter?
MENECHINO: I have some objectives with all my hitters. I'll go over the objectives with them so we have an offseason plan. Check in with them during the wintertime and I'll basically spend most of my time studying how pitchers pitch us and stuff like that, which takes an hour a day. Do a little at a time just to get back in it. And the last month before spring training you really start making your calls, getting everyone situated so when spring training comes we're all on the same page.
FSF: How have you seen the younger guys evolve? Maybe their biggest improvement or even their mentality at the plate?
MENECHINO: It's experience. The hardest thing to do is to give them all the information, but sometimes you've got to just let them play. They have to make mistakes, they have to mess up. That's the only way they're going to grow. I tell them all the time they have to get comfortable being uncomfortable. You just let them go out and play. There's some things I could tell you: 'Don't do that,' but you want to do it, so you're going to do it, it's going to hurt. And you're going to say, 'Shouldn't have done it but I wanted to see.'
FSF: It's like a little kid.
MENECHINO: Right.
FSF: It makes me think. One thing Stanton kept saying throughout the year was taking the highs with the lows. Can't get too high or too low. Stay even-keeled. How key is that?
MENECHINO: You look at me during the game... guys could strike out. You can't (show emotion). That's part of the game. Hitting in the big leagues goes like this: 'If you can keep it like this and not do that, you'll be good.' Keep the highs and lows the same, don't get too happy, don't get too sad, because when you're going really good you're not that good and when you're going really bad you're not that bad. It's important for me to set the tone with that. There's some days where I want to go in the cage and just flip out. There are some days when I leave this dugout and go somewhere and just flip out. But I don't ever want my players to see me flip out or freak out, because you've got to have compassion as a coach and you can't forget how hard it is to play this game.
FSF: Going back to the objectives. Is that statistically?
MENECHINO: No. It's basically the player tells me what they're good at, what they want to get better at. I give them what they're good at, what I think they should get better at. We come up with a plan, so I involve them in their career and what they've got to do to get better. If there's a dispute I let the player say, 'We'll figure it out and do what you got to do. If you need help figuring that out, if I can't help you I know someone who can.'
FSF: Last thing, we'll do some self-evaluation. What're your thoughts on your job? Any surprises, things you're proud of? Biggest takeaway?
MENECHINO: You know, coming in here I'm just glad guys took to what I was throwing at them. I was glad that guys accepted me as the new guy on the block. It's hard to get trust from your hitters. I'm just glad that these guys trusted me, and the stuff I told them worked out and they're happy with what they did.
You can follow Christina De Nicola on Twitter @CDeNicola13 or email her at cdenicola13@gmail.com.
---