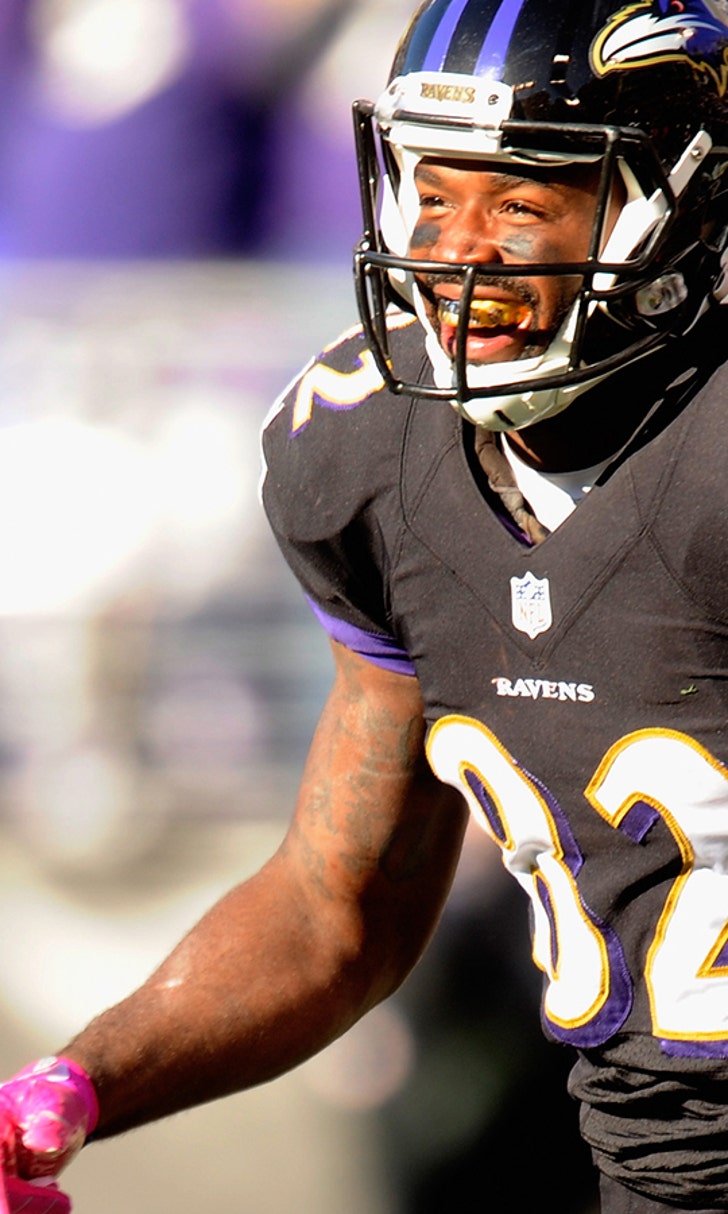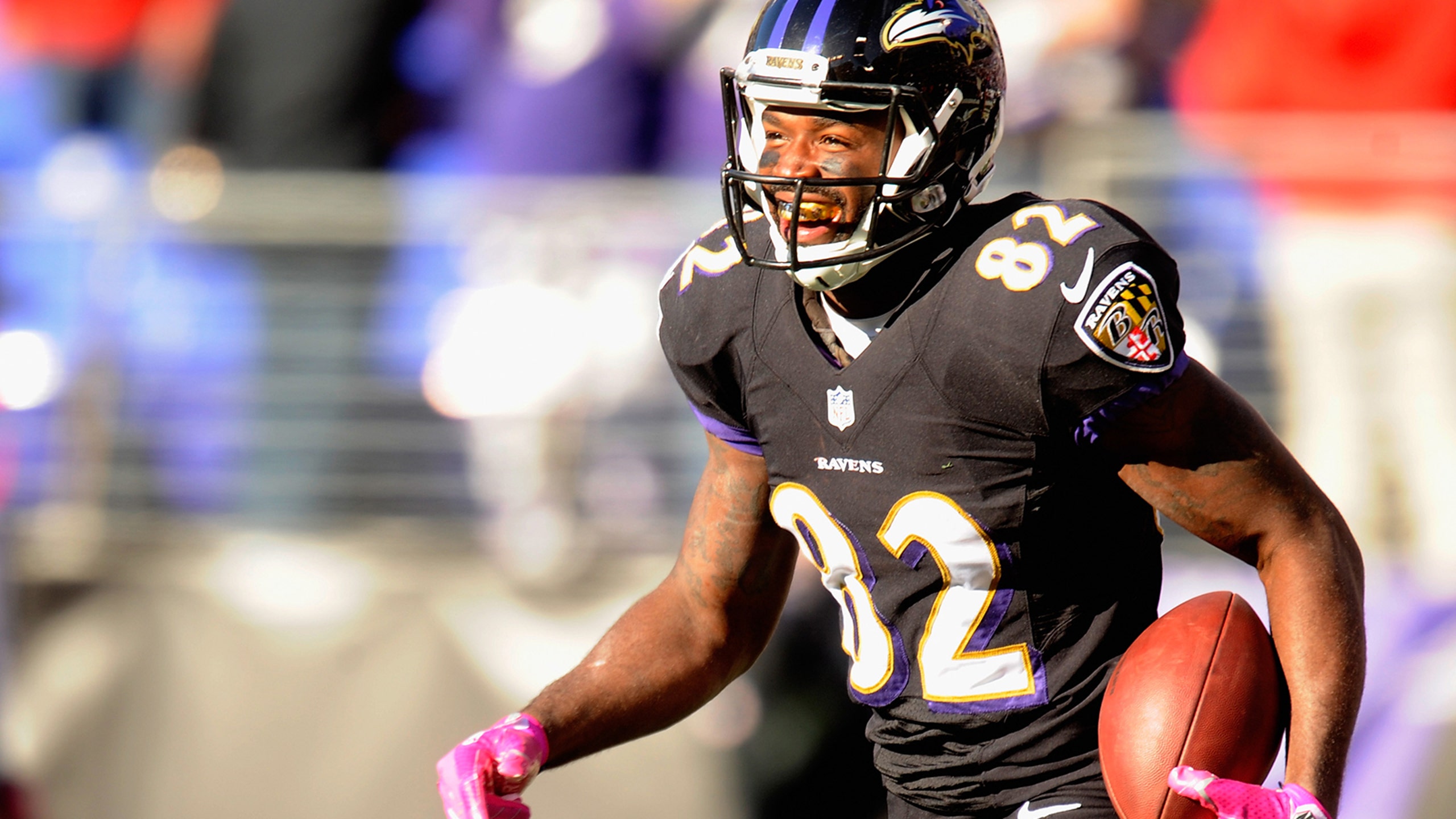 FPPG: Torrey up, Jonas Gray down
BY John Halpin • November 20, 2014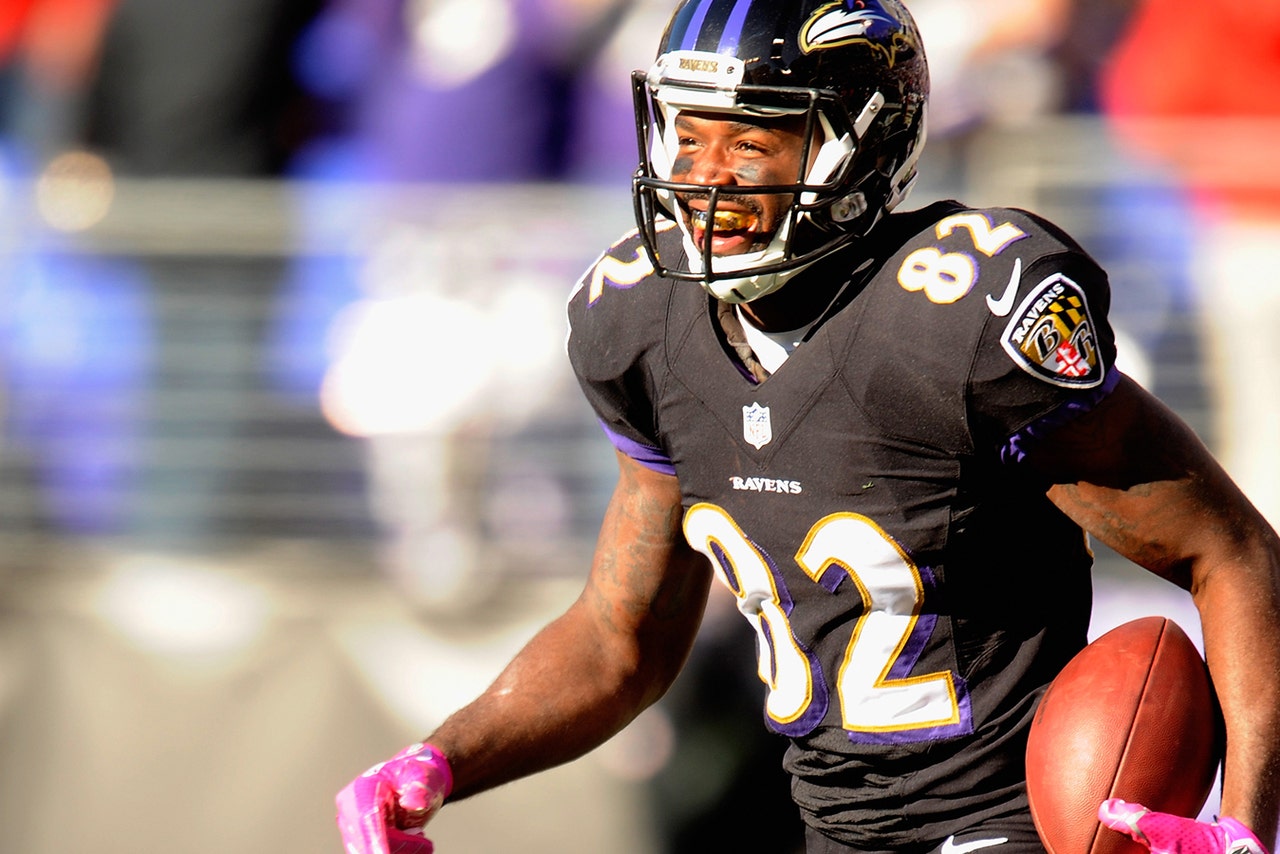 Through 11 weeks, our Position vs. Fantasy Defensive Points Allowed tool is ROCK SOLID as a tool to help you find good matchups. Heck, it recommended Josh McCown last week! It also helped me suggest Robert Griffin III and Steven Jackson, but we can chalk them up to operator error.
As always, please remember that the players listed are mostly meant to be borderline guys, who need reasons for you to play or bench them. You won't see recommendations to start Calvin Johnson and Matt Forte, because you should always start Johnson and Forte. Make sense? Good.
Note: The fantasy points per game (FPPG) referenced below are from FOXSports.com standard leagues.
Week 12 Byes: Panthers, Steelers
Thursday game: Chiefs at Raiders
Quarterbacks
Stay away: Robert Griffin III, Redskins (@49ers)
RGIII's 41 rushing yards last week were nice, but his 207 passing yards, two interceptions and much-maligned footwork weren't. His matchup with the sixth-ranked 49ers' fantasy defense (17.2 FPPG allowed to opposing QBs) is a bad one.
Also:
The Bills' have the seventh-ranked fantasy defense (17.3 FPPG allowed to opposing QBs) AND the added benefit of 63 feet of freshly fallen snow in their stadium to slow down Michael Vick. Vick has averaged 18.4 fantasy points in two starts since taking over for Geno Smith, but even if the Jets can get to Buffalo this weekend, he's in a tough spot to produce.
Play, play, play: Jay Cutler, Bears (vs. Bucs)
For all the panic after Cutler's bad outings against the Patriots and Packers, let's remember that he's been over 20 fantasy points in eight of his 10 starts. This week, he's got a home matchup against the Bucs and their 28th-ranked fantasy defense (22.1 FPPG to opposing QBs).
Also:
Josh McCown again? Yep. The Bears have allowed 25.3 FPPG to opposing quarterbacks, and McCown has thrown for 589 yards and four touchdowns over his last two games. Having two enormous, talented wide receivers is nice, eh?
Running Backs
Stay away: Jonas Gray, Patriots (vs. Lions)
Stay away from the guy who ran for 199 yards and four touchdowns on Sunday? Well ... maybe. Gray will run against a Lions' defense that ranks best in the league in rushing yards per game allowed (68.8) and yards per carry (3.0), and is ninth against opposing fantasy running backs (14.6 FPPG). This could be a game in which the Pats scheme more toward Shane Vereen due to their opponent, so Gray is just outside my top 25 fantasy RBs this week.
(UPDATE: The Pats reportedly re-signed LeGarrette Blount on Thursday morning, proving once again that Bill Belichick's main purpose in life is to confuse fantasy football owners.)
Also:
It sounds like Fred Jackson (groin) will be back, but he'll face the Jets' eighth-ranked fantasy defense (14.4 FPPG to opposing RBs). There's not a snowball's chance in hell that I'll start Jackson! OK, maybe there is, but I don't really like him this week, and this was my best spot to insert a Buffalo snow joke.
Play, play, play: Isaiah Crowell, Browns (@ Falcons)
Crowell was the Browns' lead back in Week 11, and with Ben Tate getting cut on Tuesday, he's now atop a two-man backfield committee with Terrance West. Crowell comes off a game in which he got 91 yards from scrimmage on 16 touches, and faces a league-worst Falcons' fantasy defense (23.3 FPPG to opposing RBs). Crowell is still available in 57.7 percent of FOXSports.com fantasy leagues, you know.
Also:
Do you still need to be reminded to start Denard Robinson? Maybe this one last time, since he's coming off a bye week, and faces the Colts 28th-ranked run defense (22.2 FPPG to opposing RBs). If Robinson is even half as good as Gray, he'll run for 99.5 yards and two touchdowns, right? That's just math, folks.
Wide Receivers
Stay away: Andre Johnson, Texans (vs. Bengals)
It's strange to be skeptical about a guy who got targeted 10 times last week, but Johnson will face a Bengals' defense that ranks fourth against opposing fantasy wide receivers, and hasn't gone over 100 yards all season. He's 30th in my WR rankings, and I'm well aware that this "sit" recommendation could go spectacularly wrong.
Also:
On the other end of the target spectrum, Golden Tate got only two looks from Matthew Stafford last week; that'll happen when a guy like Megatron hogs all your quarterback's attention. Against the Patriots' second-ranked fantasy defense (18 FPPG to opposing WRs), it's hard to like Tate.
Play, play, play: Torrey Smith, Ravens (@ Saints)
Remember the preseason, when I had Smith pegged as a top-20 fantasy receiver? No? Good.
Smith has perked up over his last two games, catching nine passed for 138 yards and two touchdowns on 15 targets. Against the Saints' 26th-ranked fantasy defense (25.5 FPPG allowed to opposing WRs), he can be plugged in as a matchup play.
Also:
In that same game, the Ravens have fantasy's 28th-ranked defense (26.4 FPPG allowed to opposing WRs), and recently lost CB Jimmy Smith for the season. With Brandin Cooks out for the Saints, maybe Drew Brees looks for Kenny Stills more often. I'd rather take a shot at Stills than Marques Colston.
Tight Ends
Stay away: Jared Cook, Rams (@ Chargers)
Cook is a mediocre tight end matched up against the fourth-ranked fantasy defense (5.4 FPPG to opposing TEs). Pass.
Also:
Owen Daniels is in the same basic fantasy range as Cook, and he's facing the Saints' top-ranked fantasy defense (5.1 FPPG to opposing TEs). Nah.
Play, play, play: Austin Seferian-Jenkins, Bucs (@ Bears)
McCown can't throw EVERY pass to Mike Evans and Vincent Jackson, can he? Sure, Seferian-Jenkins was targeted only once in Week 11, but he was thrown to nine times - NINE TIMES, Ed Rooney! - in the previous game. The Bears have given up more fantasy points (12.8 FPPG) to opposing tight ends than any other team, so if you're going to stream anyone at this position, it's Seferan-Jenkins, whos is owned in just 6.8 percent of FOXSports.com leagues.
---