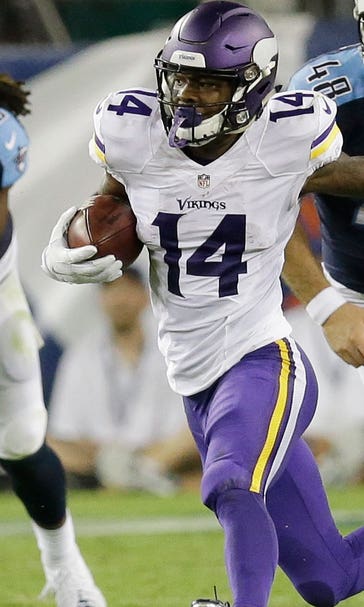 FOX Sports North Midweek Stock Report for Sept. 9
BY foxsports • September 9, 2015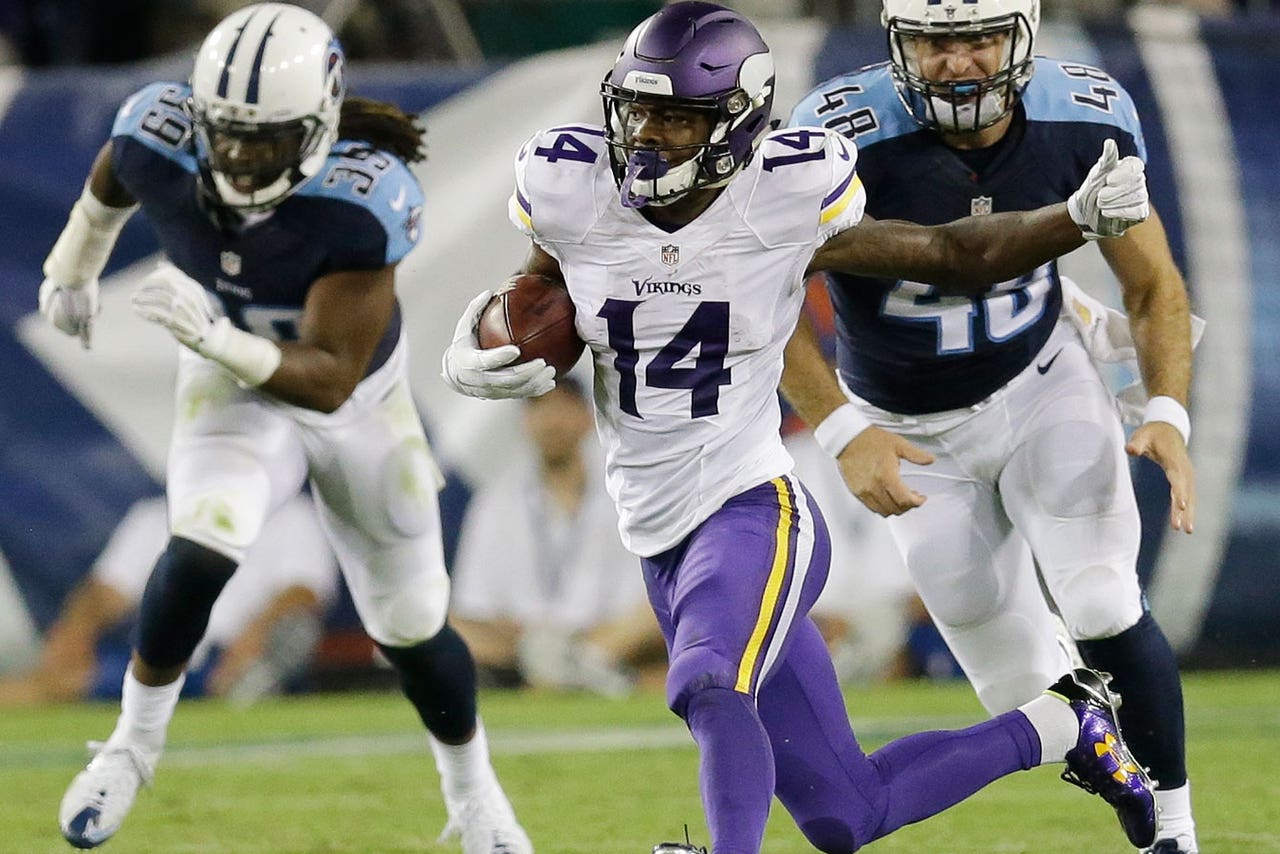 Every Wednesday, FOX Sports North takes a look at which athletes' stock is trending up and whose is trending down.
In other words, who is making a meteoric rise -- like that sweet Bob Dylan mural in downtown Minneapolis -- and who is plummeting.
With that in mind, let's "take stock" of the current sports scene in Minnesota, shall we?
Stefon Diggs
The rookie from Maryland had the most prolific preseason -- by far -- of any Vikings pass catcher. Diggs reeled in 15 receptions for 174 yards and one score in exhibition play, recording more than twice as many catches as any other Minnesota receiver. Against Tennessee last Thursday night, Diggs had eight receptions for 85 yards and a touchdown, and added a 29-yard punt return. Diggs, 21, looks like a No. 4 receiver with an opportunity for further ascension as 2015 progresses, especially if he sees time as a kick returner.
Nemanja Bjelica
The Timberwolves rookie has had a stellar run during international play recently. Playing for Serbia, Bjelica -- a 27-year-old, 6-foot-10 forward -- hit a game-winning shot against Germany on Sunday, a high-arching, baseline runner. That came a day after a 24-point, 10-rebound showing for Bjelica against Spain. In the first two games of Group Phase play in the EuroBasket 2015 event over the weekend, Bjelica averaged 18 points, 6.5 rebounds and 3.5 assists. On Tuesday, he had seven points in 18 pressure-free minutes, as Serbia crushed Iceland, 93-64.
Eduardo Escobar
Escobar has served as a lynchpin in the Twins' offense of late. Over the past week, the 26-year-old shortstop has gone 8 for 23 (.348) at the plate. He was especially instrumental in Minnesota's win in Kansas City on Monday, as the native of Venezuela went 3 for 3, with three RBI. Since Aug. 25, Escobar has increased his season batting average by 18 points, lifting it to .267.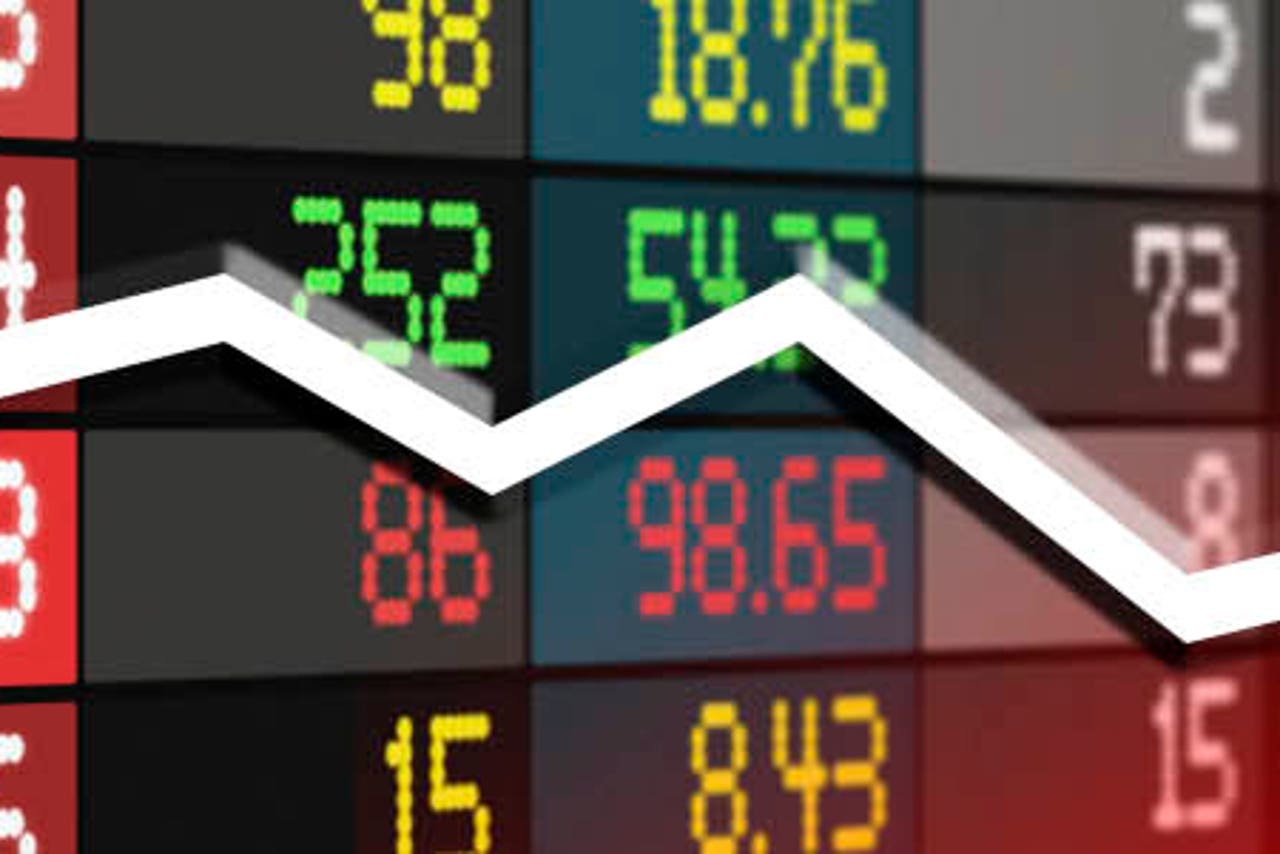 Oswaldo Arcia
Arcia hit .276 in 58 at-bats with the Twins earlier in 2015, though his plate discipline appeared, at times, to be shaky. Then, in early May, Arcia was relegated to the disabled list, due to a right hip flexor strain, paving the way for fellow outfielder Eddie Rosario's solid rookie campaign. While Rosario's stock rose, Arcia's dipped dramatically. The 24-year-old Arcia ended up playing 79 games at Triple-A Rochester, hitting .199. What's more, Arcia hit .147 in his final 10 games and wasn't recalled by the Twins. Does he have a future in Minnesota's crowded outfield? 
Miguel Sano
Lost in the hysteria of Miggie Mania is the fact that Sano, the Twins' prized rookie slugger, tends to strike out. Quite frequently, in fact. Sano struck out twice in three at-bats Monday in Kansas City, ending a run in which he had fanned in 11 of his previous 13 at-bats -- a rare occurrence, even in this free-swinging era of major-league baseball. Since last Thursday, the 22-year-old has one hit in 16 at-bats. In his defense, though, Sano has played through a hamstring injury recently, and is still hitting .277 in 195 big-league at-bats.
Cordarrelle Patterson
Patterson, the unquestionably talented, yet often maligned Vikings receiver, ended Minnesota's five game exhibition run with six catches for 50 yards and one score. His reception total was less than that of eight Minnesota teammates -- not great for a player who was a first-round draft pick in 2013. Perhaps more importantly, though, according to Vikings radio sideline reporter Greg Coleman, Patterson "was not real happy about knowing that he had to play the game" against Tennessee in the preseason finale. That's probably a dangerous attitude for a player who seemed to barely make Minnesota's final 53-man roster.
Follow Kelly Beaton on Twitter
---