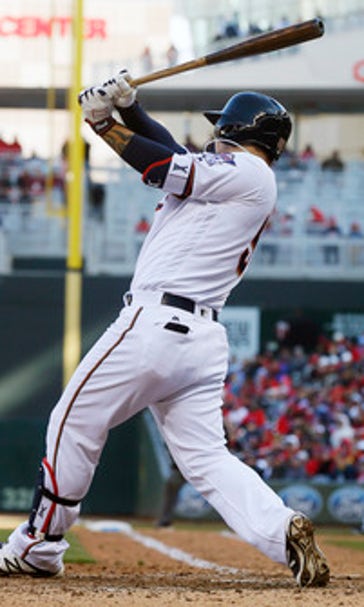 FOX Sports North Midweek Stock Report for May 4
May 4, 2016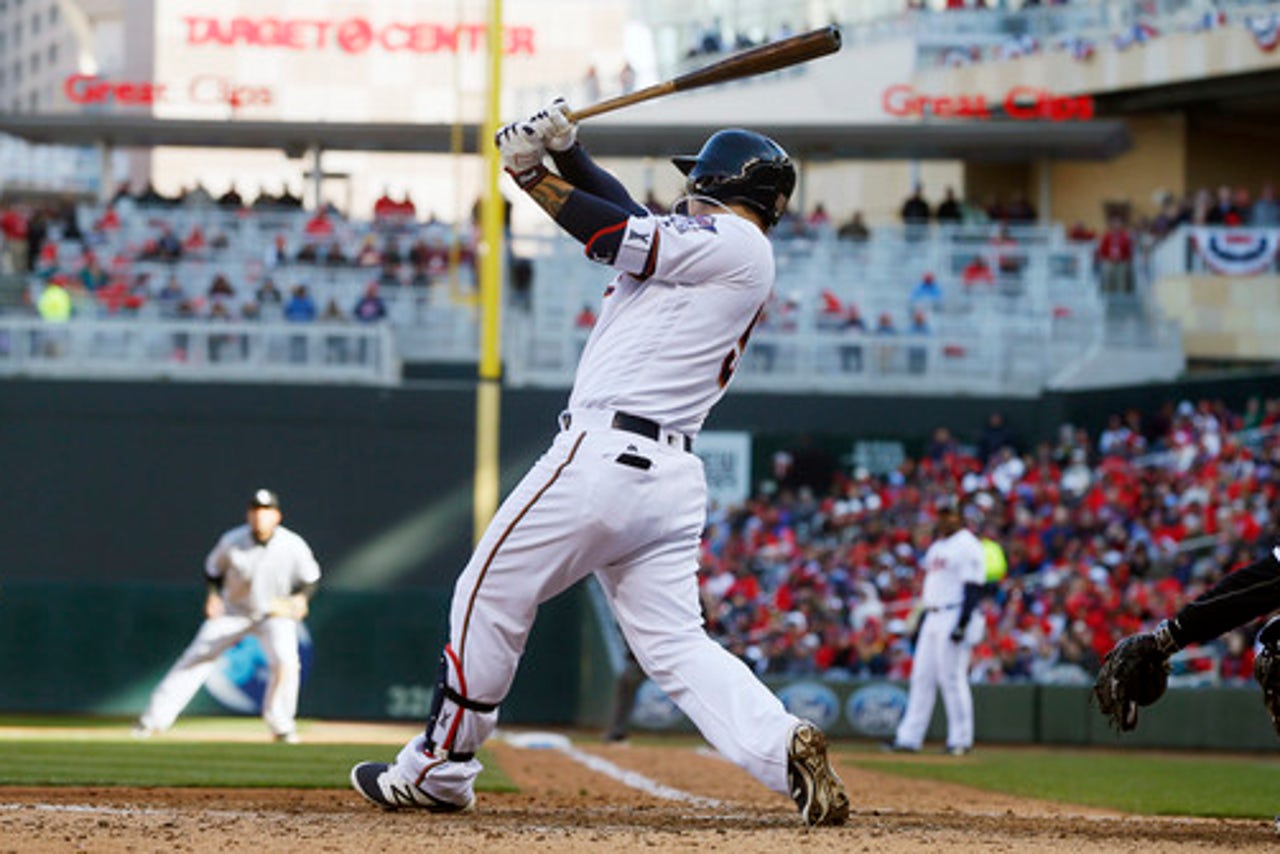 Every Wednesday, FOX Sports North takes a look at which athletes' stock is trending up and whose is trending down.
In other words, who's heating up (#ParkBang), and who is quickly plummeting.
With that in mind, let's "take stock" of the current sports scene in Minnesota.
Teddy Bridgewater, Vikings quarterback
After signing a pair of offensive lineman to help keep Bridgewater on his feet, the Vikings' front office added to his arsenal when they drafted two big-bodied receivers over the weekend. First-round pick Laquon Treadwell gives Teddy a big target downfield at 6-foot-2, while one of the draft's most intriguing prospects, 6-foot-4 Moritz Boehringer, brings speed to the table in addition to his size.
Moritz Boehringer, Vikings receiver
We've recapped Boehringer's remarkable story before, but the tale of the German engineering student who discovered football thanks to an Adrian Peterson highlight is one we just can't get enough of. From an eye-popping Pro Day that would have ranked among the best performances at the combine, to Mike Mayock stumping for him on NFL Network, Boehringer's path to the NFL has been one to watch. Now let's see if he can put that 6-foot-4 frame and speedy 40 time to good use in Minnesota.
Byung Ho Park, Twins designated hitter
Park was a home run champion in the KBO, and plenty of people wondered exactly how well that explosive swing would translate to MLB. So far, so good. The Korean slugger hit his seventh homer of the season in a loss to the Astros on Tuesday, a day after smacking a triple and driving in a pair of runs. Park now has hits in four straight games dating back to April 30, as well as two homers during that span.
Trevor May, Twins reliever
May has been the most consistent member of Minnesota's bullpen this season, and gave up just one hit in three appearances (3 2/3 IP) last week. His ERA is now down to just 2.40, its lowest point since the seventh game of the season, and he currently ranks second amongst all AL relievers with 23 strikeouts after adding another five last week.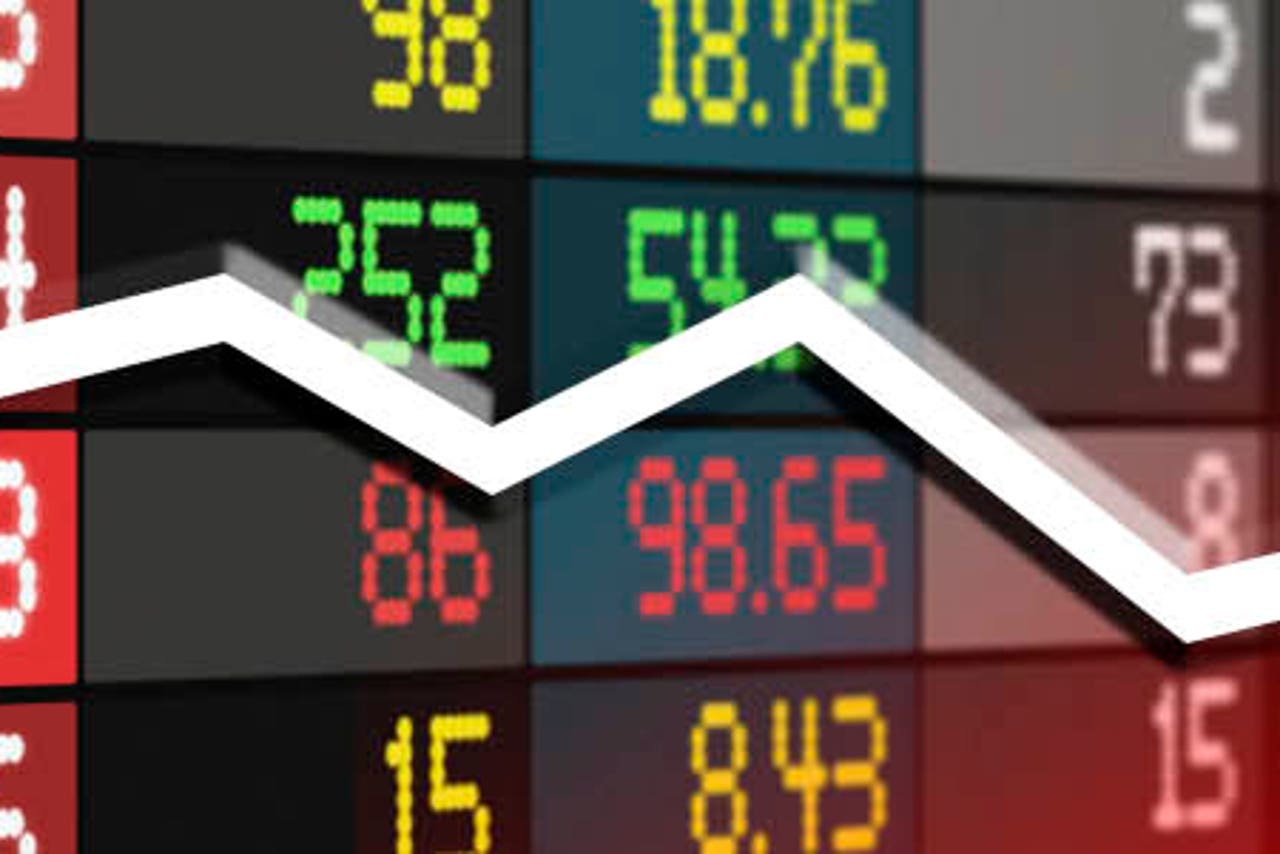 Cordarrelle Patterson, Vikings receiver
First they drafted another receiver in the first round (former Ole Miss great Laquon Treadwell), then the Vikings declined Patterson's fifth-year option last week following a pair of disappointing seasons. Patterson's role in the offense has been on the decline over the last two years, and it reached a low point last season when he hauled in just two receptions for 10 yards.
John Ryan Murphy, Twins catcher
The Twins acquired Murphy from the New York Yankees to fill a need at catcher and spell Kurt Suzuki, but it hasn't worked out very well offensively so far. Murphy -- who has just three hits this season in 36 plate appearances -- saw his struggles continue last week. He went 0-4 with just one walk in two games, and was bizarrely tossed out of Monday's game for disagreeing with the umpire.
Follow Ryan Lund on Twitter
---
---