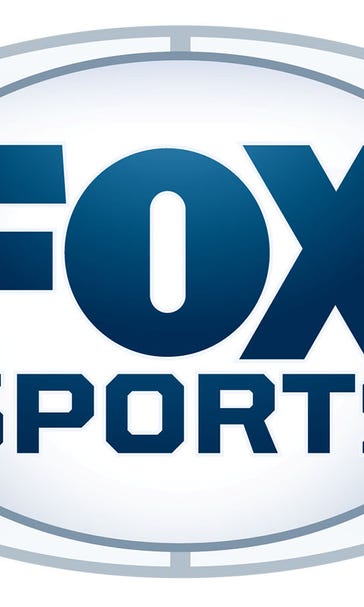 FOX Sports 1, FOX Sports Ohio & SportsTime Ohio team up to cover LeBron's return
BY foxsports • July 11, 2014
CLEVELAND - Earlier today, LeBron James announced his decision to return to Northeast Ohio to play for the Cleveland Cavaliers.
FOX Sports Ohio, the TV home of the Cavs, along with SportsTime Ohio and FOX Sports 1 teamed up to provide the most timely and in-depth coverage of the news, sharing facilities, cameras, transmission, and talent.
FOX Sports Ohio carried FOX Sports 1's news breaks, highlighting media and fan reaction, including FOX Sports 1's Jenny Taft reporting outside LeBron's Akron home.
SportsTime Ohio's All Bets Are Off went LIVE at 2:30pm for a special four-hour show.
Hosted by Michael Reghi and Kenny Roda, the show featured calls from fans from all over the country as well as live hits outside Quicken Loans Arena.
Guests including FOXSportsOhio.com Cavs and NBA insider Sam Amico, writer Zak Jackson, FOX Sports Ohio Cavs broadcasters Campy Russell and Allie Clifton, University of Akron Men's Basketball Head Coach Keith Dambrot, St. Vincent-St. Mary Coach Dru Joyce, and more.
With the help of FOX Sports 1, the show also included reaction from Heat fans in Miami.
FOX Sports Ohio Girl Sara was downtown Cleveland following the announcement to talk to fans in this VIDEO.
FOX Sports Ohio will be airing FOX Sports 1's America's Pregame in Northeast Ohio only starting at 6:00pm today.
FOX Sports Ohio and SportsTime Ohio will carry FOX Sports 1's FOX Sports Live tonight at 11pm or following Indians and Reds game coverage.
Click for FOXSports.com's reporting from experts like FOXSportsOhio.com's Sam Amico and Zac Jackson along with FOX Sports writers Sam Gardner, Jimmy Traina, and others.
Visit FOXSportsOhio.com for updates and follow on Twitter: @FOXSportsOH @SportsTimeOhio @FOXSports1
---