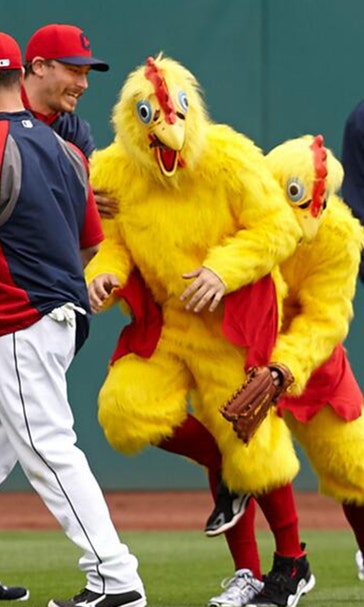 Fowl play: Rally Chicken returns to give Indians much-needed boost
BY foxsports • May 2, 2014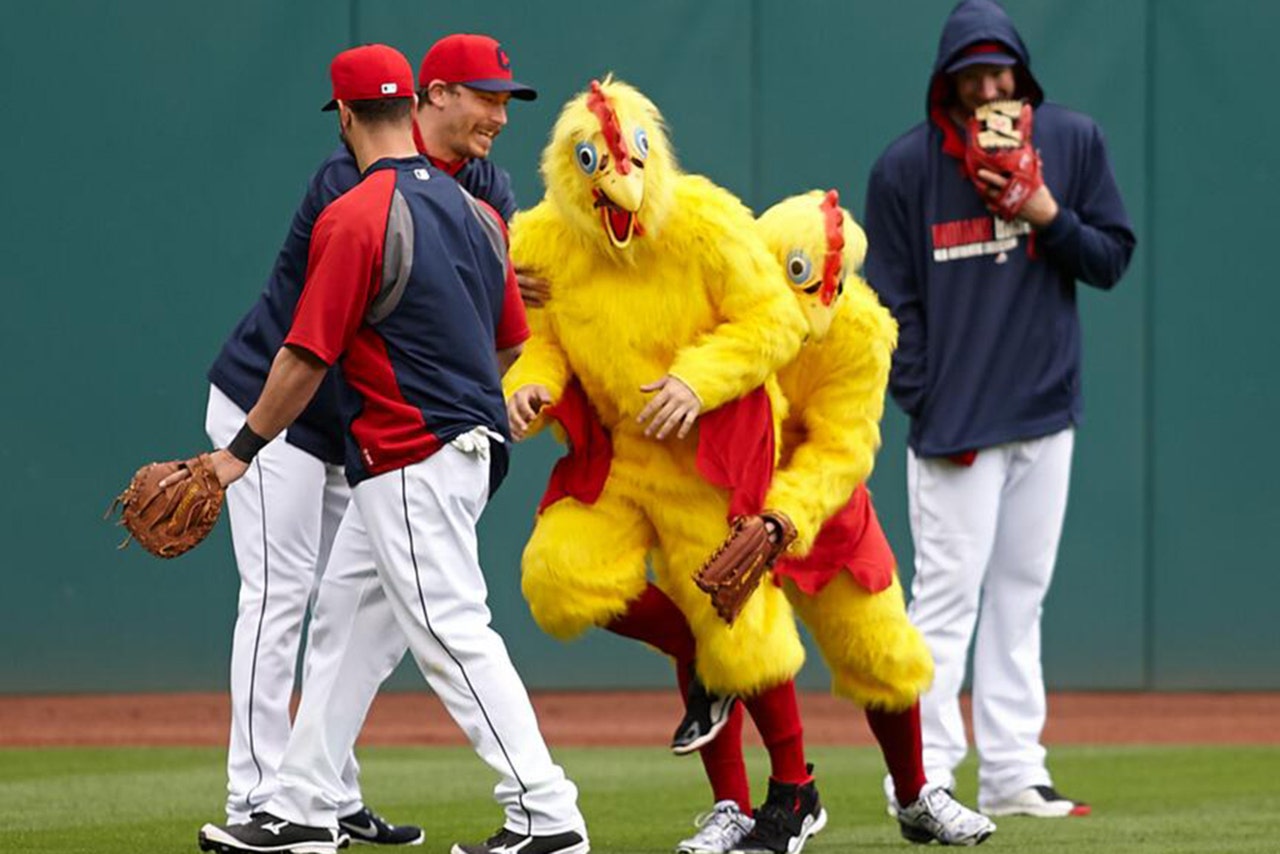 Last year Cody the Rally Chicken helped spur the Indians to the second wild-card spot.
The Rally Chicken returned on Friday but looked six feet taller.
Indians pitchers Cody Allen and Corey Kluber provided some entertainment before Friday's Indians-White Sox game by dressing up in chicken outfits and shagging balls while batting practice was going on:
Some credited Allen with the idea but he wasn't talking after the game.
When asked about the outfits, Allen said he didn't know anything about it.
Whosever idea it was, it worked as the Indians tied a season high in runs in a 12-5 win over the White Sox to break a six-game losing streak.
Manager Terry Francona said he didn't know who planned the poultry party and he didn't care, either.
"I don't care what takes credit," said Francona. "It was nice to shake hands. We needed that. If we're gonna win again, they can all show up and wear chicken outfits."
---