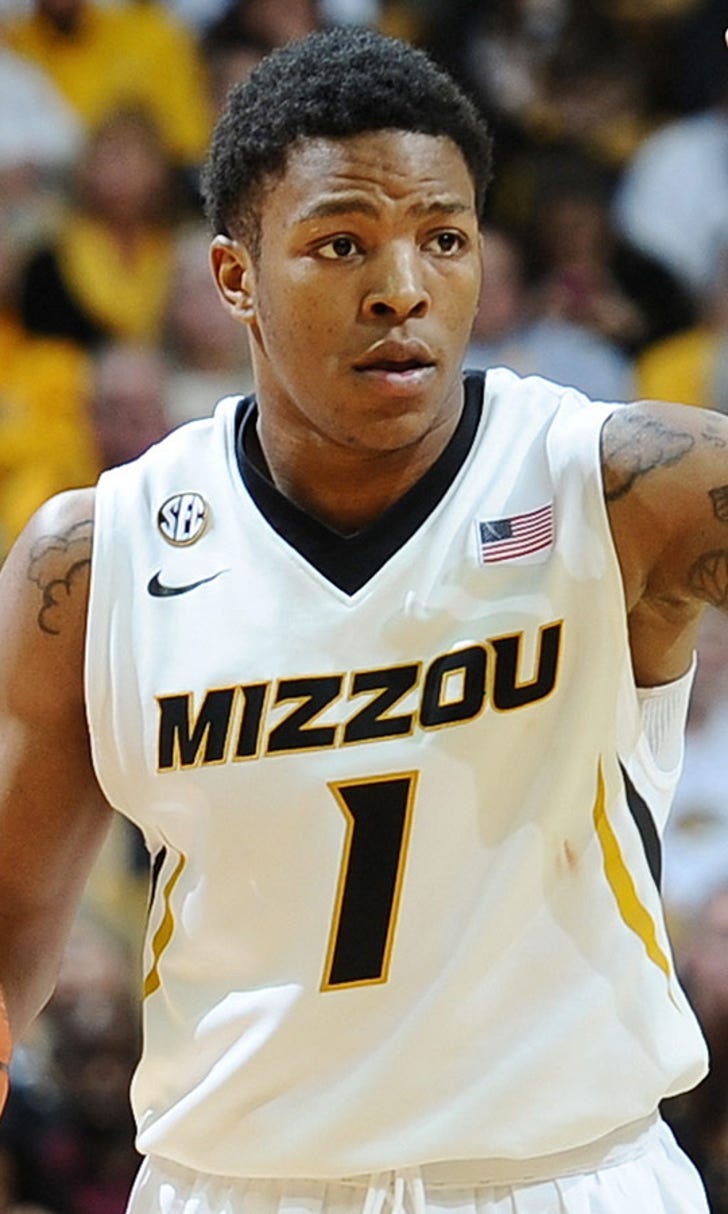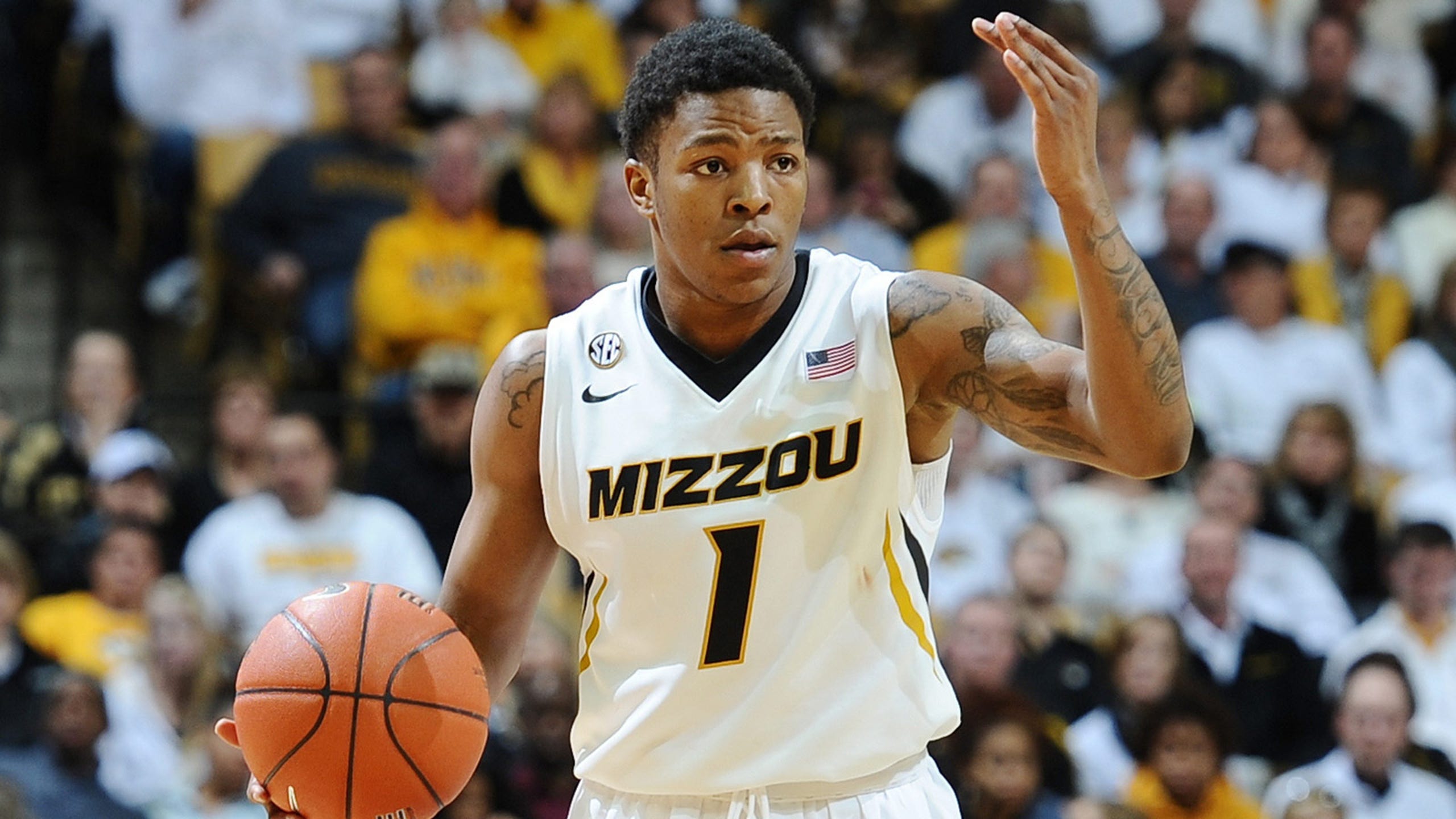 Four Mizzou athletes arrested on pot suspicion
BY foxsports • March 17, 2014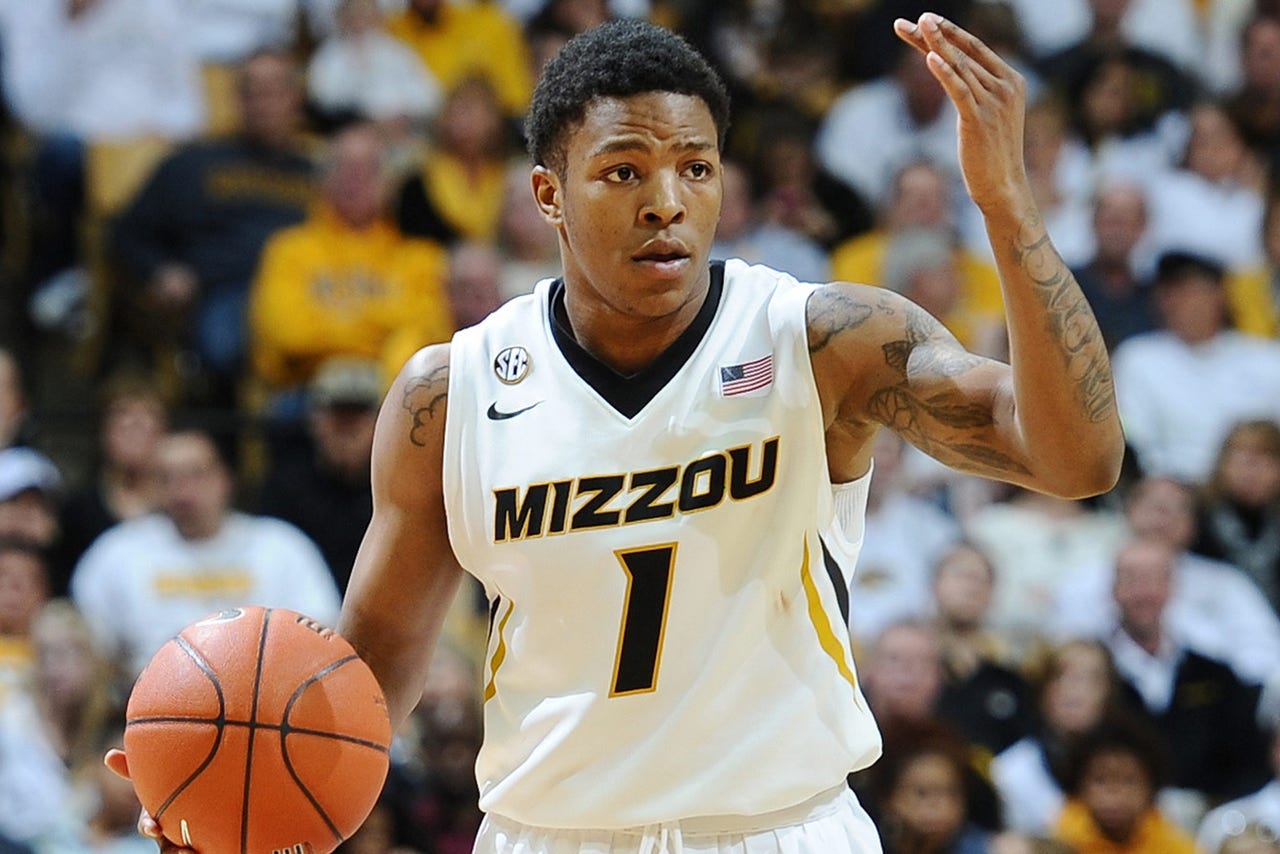 COLUMBIA, Mo. -- Four Missouri athletes were arrested Saturday night on suspicion of possession of 35 grams or less of marijuana during a traffic stop in Columbia.
Guards Wes Clark and Shane Rector of the basketball team and defensive backs Aarion Penton and Shaun Rupert from the football team were pulled over at 11:32 p.m. after Columbia police noticed an expired rear license plate tag on Rupert's car, police spokeswoman Latisha Stroer said Monday.
The officers approached the car and detected the smell of marijuana, prompting the discovery of a package of Swisher Sweets cigarillos containing a substance that tested positive for marijuana, Stroer said. The four athletes were each issued a court summons and released.
Columbia residents passed a referendum in 2004 that reduced penalties for the offense to no more than a court summons and a fine, if found guilty, of up to $250. The reductions do not apply to anyone found guilty of misdemeanor possession of marijuana on two or more occasions in the past five years.
The Columbia Daily Tribune first reported the arrests.
Basketball coach Frank Haith said Monday that Clark and Rector were suspended for the team's practice, but not necessarily for Tuesday's NIT opener against Davidson.
"I didn't know about it soon enough," Haith said, adding that the final decision would be made after gathering additional information.
Missouri missed the NCAA tournament for the first time in six years after finishing 22-11 and 9-9 in the Southeastern Conference.
Clark, a freshman from Detroit, has played in all 33 games this season as a backup point guard, averaging 20.4 minutes and 4.1 points. Rector, a freshman from New York, has averaged 4.3 minutes and 0.5 points.
With Tony Criswell suspended for an undisclosed violation of team rules and Corey Haith out with an injury, Missouri's bench would shrink to forwards Danny Feldmann, Torren Jones and Keanau Post, leaving Jordan Clarkson with no backups at point guard.
"You want me to dress out?" Haith said, slightly exasperated. "Who else can I put in? That could be a problem. It is what it is."
Penton is currently atop the depth chart at cornerback after appearing in every game of Missouri's 12-2 season last fall as a freshman. He recorded 16 tackles and an interception while Rupert, a safety, redshirted in his first year with the team.
Both Penton and Rupert were suspended indefinitely after the athletics department learned of their arrests, spokesman Chad Moller said. Their long-term status with the team would be determined after an internal review.
---