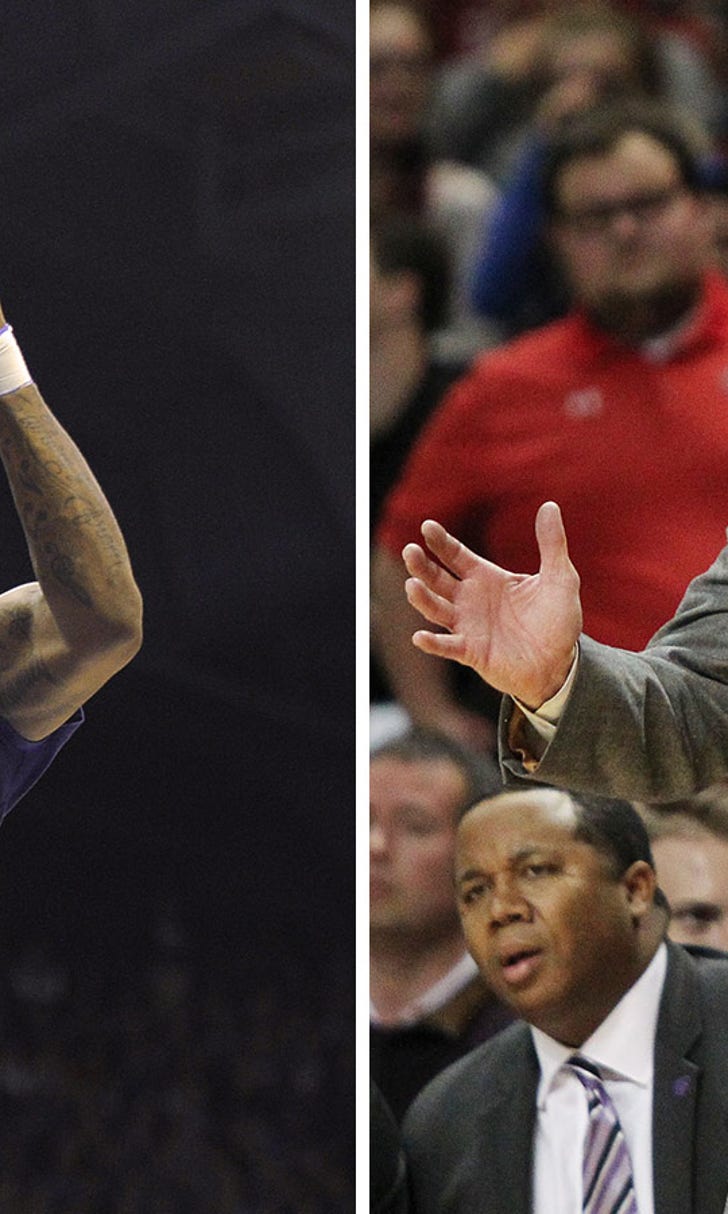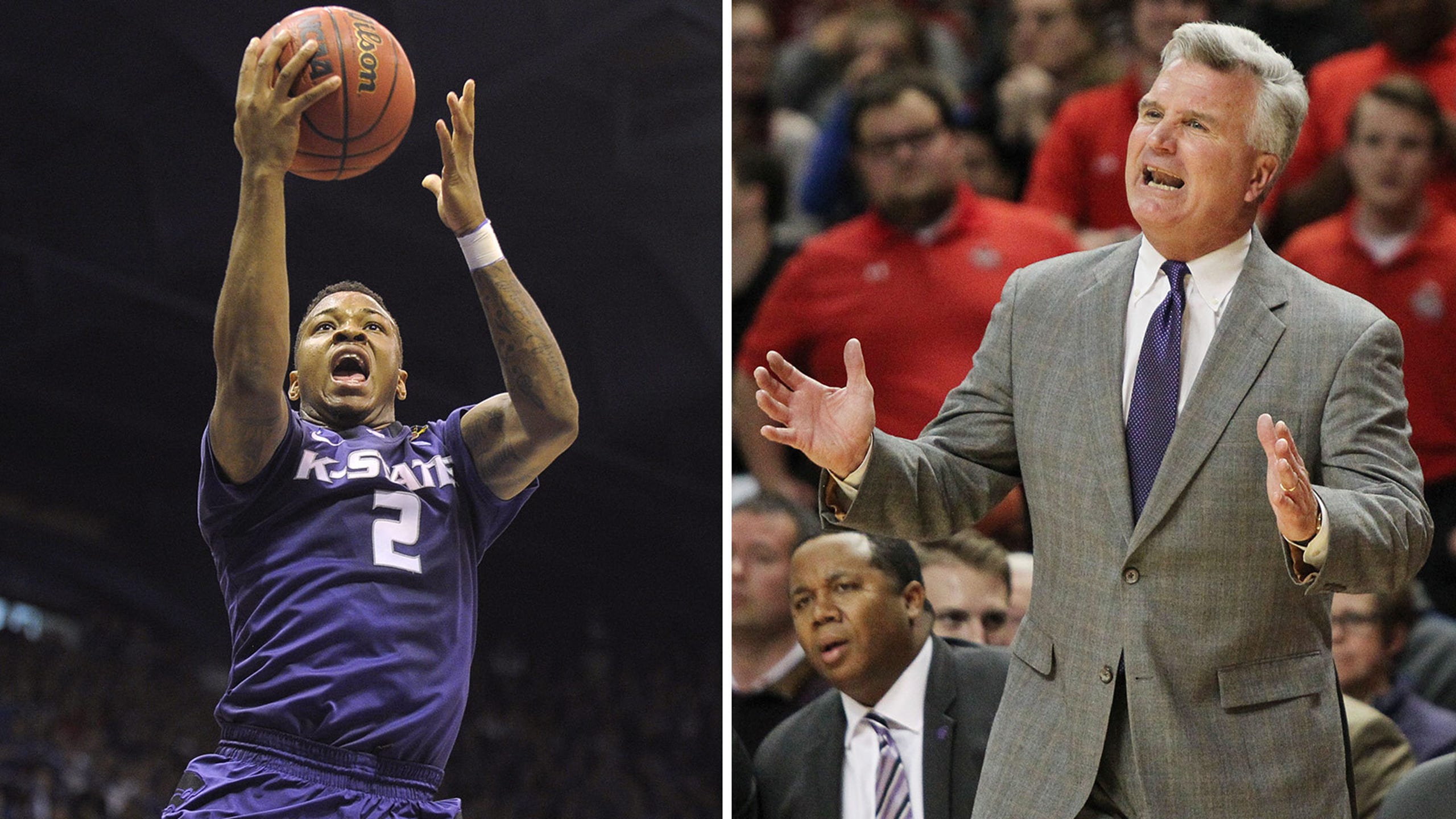 Foster's antics have put K-State's season on the brink -- and his coach on the hot seat
BY foxsports • February 5, 2015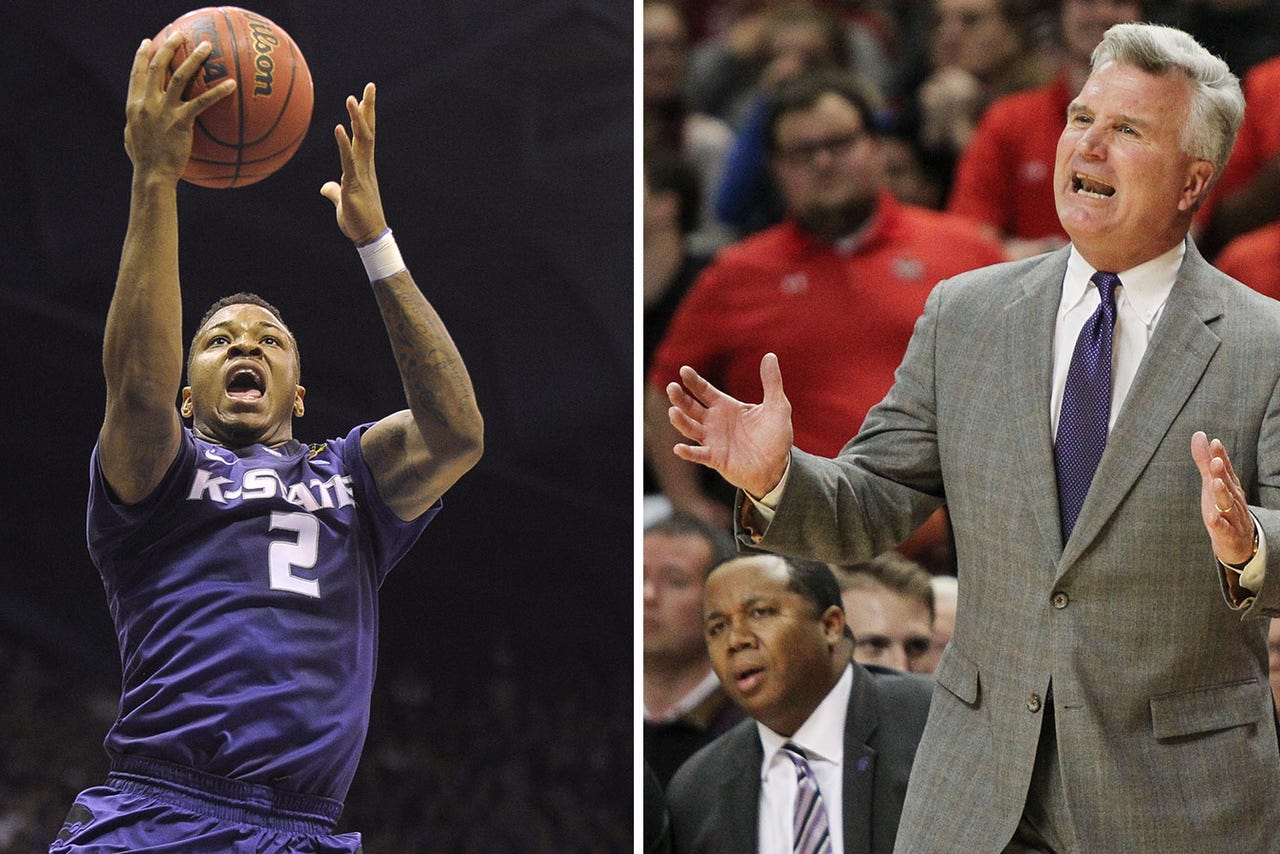 Say this for Kansas State basketball in 2015: It's never boring, until the ball goes up.
Last Saturday, the highlight was Bruce Weber going postal on a clipboard at Allen Fieldhouse, as viral a sideline rant as you'll find that doesn't include Bobby Knight and a piece of furniture.
Before Wednesday night's game at Big 12 cellar-dweller Texas Tech, Kansas State's coach suspended his best player, Marcus Foster, and his best rim protector off the bench, Malek Harris, for "violation of team rules."
That's two trips to the doghouse in five weeks for Foster, if you're counting on the punch card. Next one, he wins a free six-inch sub. Or a one-way ticket back to Texas. Or both.
As of midweek, Foster accounted for exactly half of the Wildcats' 3-pointers (54 of 108) and 21.5 percent of the scoring for a team that famously likes to go several commercial breaks without a point.
So the outcome probably should have been expected: K-State scored 47, Texas Tech scored 64, and Twitter went back to its early-January rage, as if that four-game Big 12 winning streak never even happened.
The Wildcats (12-11, 5-5 Big 12) needed this game -- they need just about every game, now that you mention it -- in order to stay on the NCAA tourney bubble. Tech (12-11, 2-8) set up as a nifty chance to shake a two-game skid and stick another road "W" on the resume before drawing three ranked teams in a row (vs. Texas, at West Virginia, vs. Oklahoma).
Instead, it turned into Appomattox, and Weber was on the sideline, waving Robert E. Lee's saber.
So we've come full circle again in the Little Apple, starting February like we started the month before it. The 'Cats fade like a Peyton Manning pass on the road, Foster is nowhere to be found, and Weber returns home with more questions than answers.
"We have, as a team, failed at maturity, we have failed at discipline and consistency," the coach told reporters in Lubbock after the game. "And that's on and off the court."
All true. And all of that, ultimately, falls into the lap of the CEO.
With Foster, the Wildcats have a ceiling that's interesting and dangerous. Without him, they're Furman.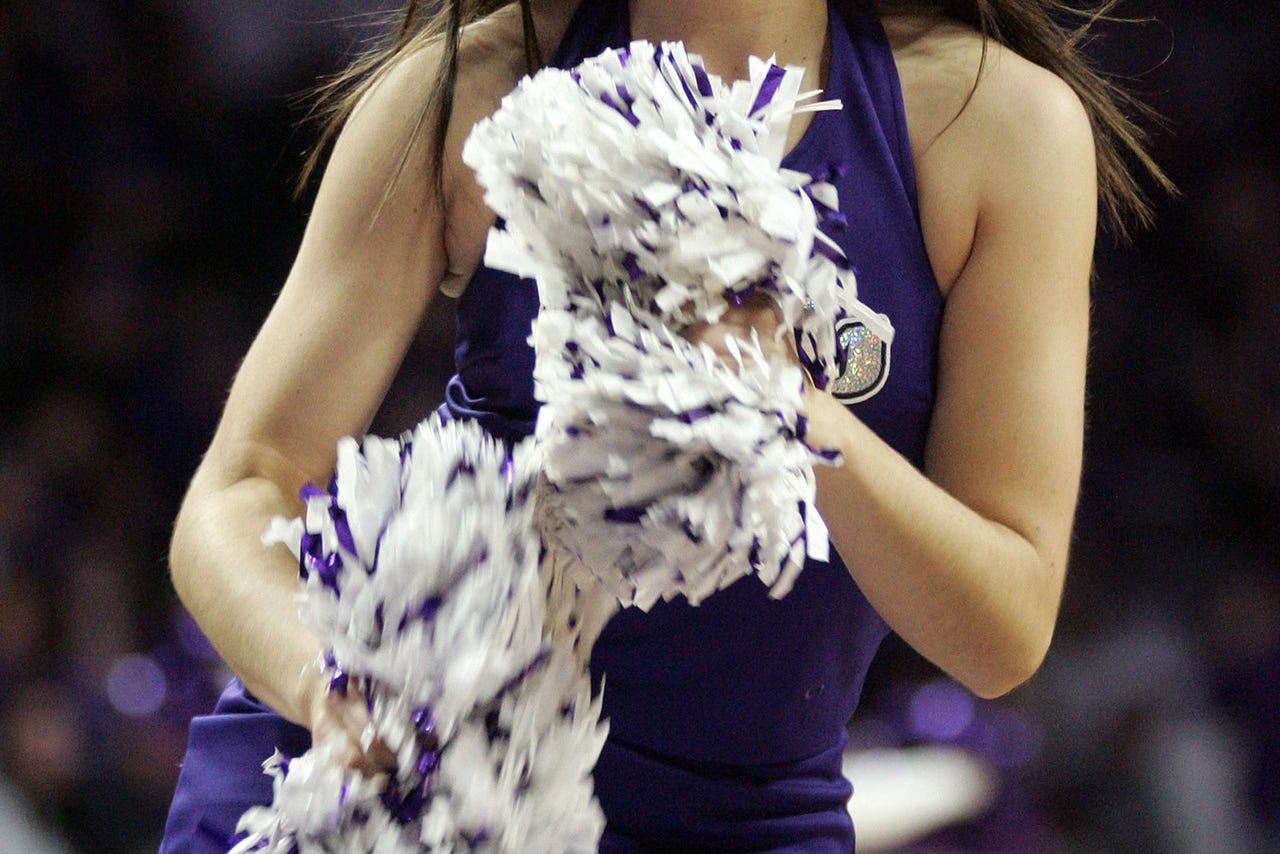 Lookin' good! Check out our gallery of NCAA hoops cheerleaders.
Still, Weber continues to hold firm on his line, wherever that line is, and damn the consequences. Fair enough. Whatever Foster did, or didn't do, he sure as heck should know better by now.
Confidants in Texas say No. 2's maturity is still catching up to his jumper off the curl, and that he's not a quitter by nature. But the 6-foot-2 sharpshooter's coexistence with his college coach looks tenuous again, regardless of who's right or who's wrong.
When Weber replaced Frank Martin, point guard Angel Rodriguez was expected to leave, didn't, said the right things publicly, won a lot of games and then left. The Anti-Bruce corner of K-State fandom -- which accepts victories begrudgingly and demands alum Brad Underwood (record at Stephen F. Austin: 50-6 since the fall of 2013) be hired about 2.6 seconds after every Weber loss -- is starting to fear a similar straw threatening to break the back of Foster, and the program itself.
While the 'Cats seem to consistently lack leadership or direction -- we're back to the no-point-guard thing again -- they don't generally lack for effort. Nino Williams still hasn't had the same bounce in his step (or his mid-range game) since that knee injury against West Virginia last week (four points, two of eight from the floor), and the minute freshman wing guard Tre Harris turned back into a pumpkin after three clutch 3-pointers early in the second half, the party was over. The Red Raiders, the second-youngest roster in the Big 12 and, on paper, the worst, finished on a 19-3 run, punctuated by one of those infamous Wildcat scoring droughts, this one lasting roughly five-and-a-half minutes.
"Our players have expectations and there are consequences when you don't live up to those expectations," Weber said in a statement released by the school early Wednesday evening. "Hopefully, they will learn from this experience and make the necessary progress to rejoin our team."
Then he started in Foster's stead Brian Rohleder, a 6-3 junior out of Wichita with a total of 82 career minutes under his belt before Wednesday, tossing the young man into the deep end to see what would happen. As expected, Tech offered little sympathy, draining four of its first six 3-point tries. The hosts went on a 13-4 run five minutes into the contest to build an eight-point lead, then after the 'Cats nibbled and clawed enough to even it at 20-20, Team Tubby went on an 8-0 run with five minutes and change left in the period to take a 34-28 edge into the break.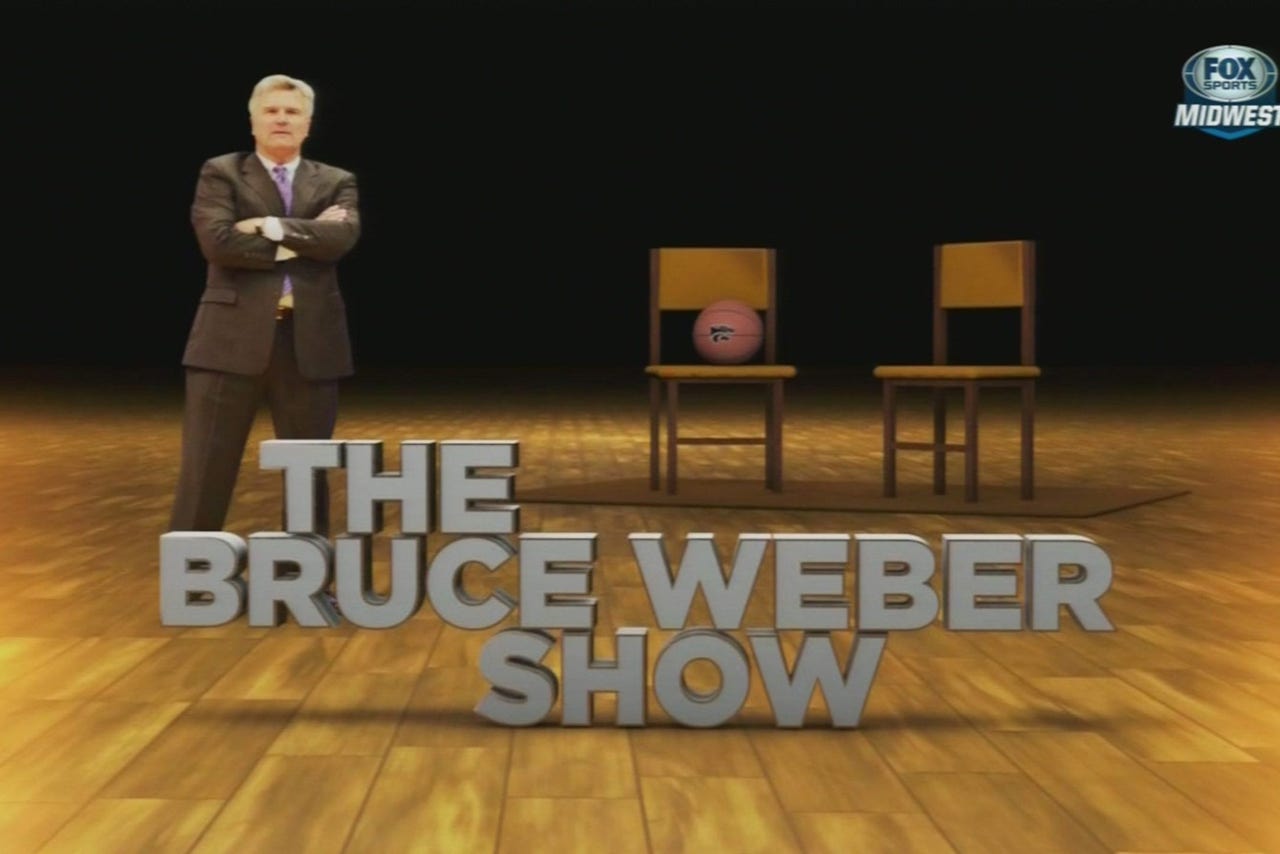 Watch The Bruce Weber Show all season on FOX Sports Kansas City. Check your local listings for air times.
Despite the snarling and general panic, Wednesday evening was just K-State's second loss (hi there, Texas Southern!) to a team outside the Ratings Percentage Index Top 100. But Selection Sunday is a perception game, and the perception is that this particular team is .500-ish, as mercurial and unpredictable and as frustrating as its biggest star. The 'Cats had a slim margin for error to start the week; they end it with none.
Maybe it's just one of those seasons, and given some months' distance, K-State faithful will look back on the roller coaster and laugh. But in the heat of the moment, this particular script is getting less funny by the page.
Especially given that there are eight games left, seven against ranked teams -- and TCU in Fort Worth on Feb. 18 won't be a cakewalk -- with only four of those eight at The Octagon. And now Longhorns coach Rick Barnes, riding a four-game losing streak of his own, sashays into town Saturday to try to ease Weber's pain. Which means only one thing: Those conversations at midcourt should be priceless.
You can follow Sean Keeler on Twitter at @SeanKeeler or email him at seanmkeeler@gmail.com.
---