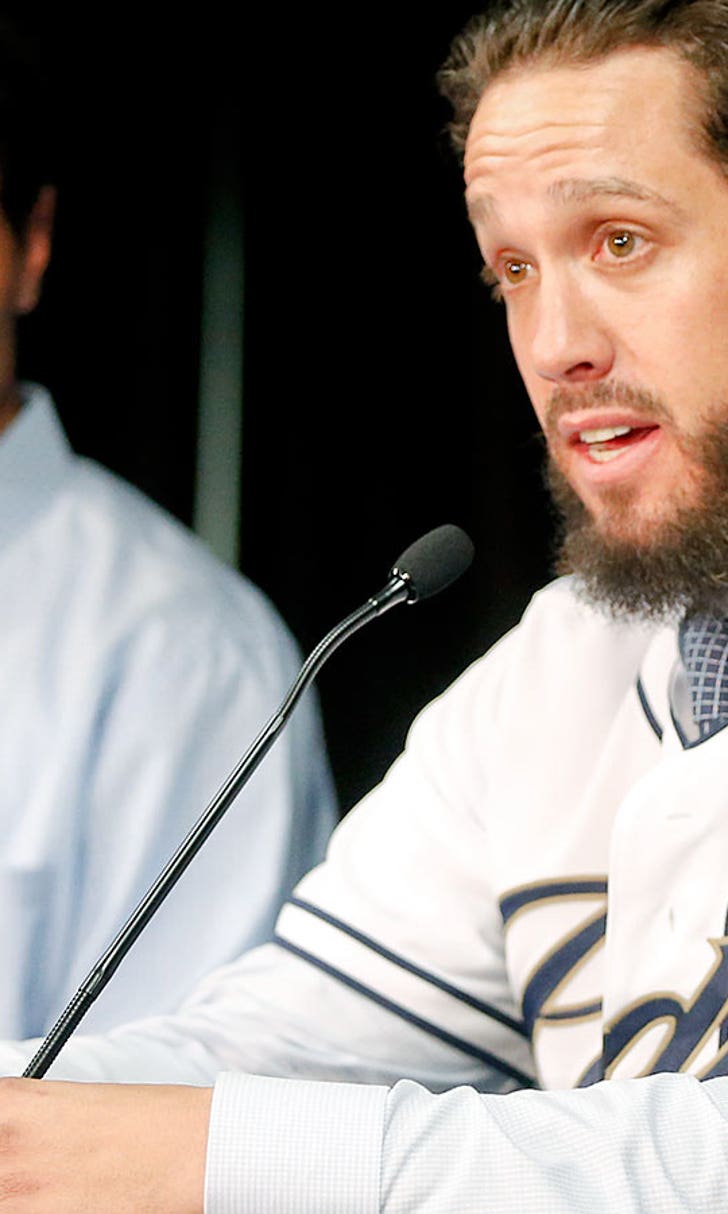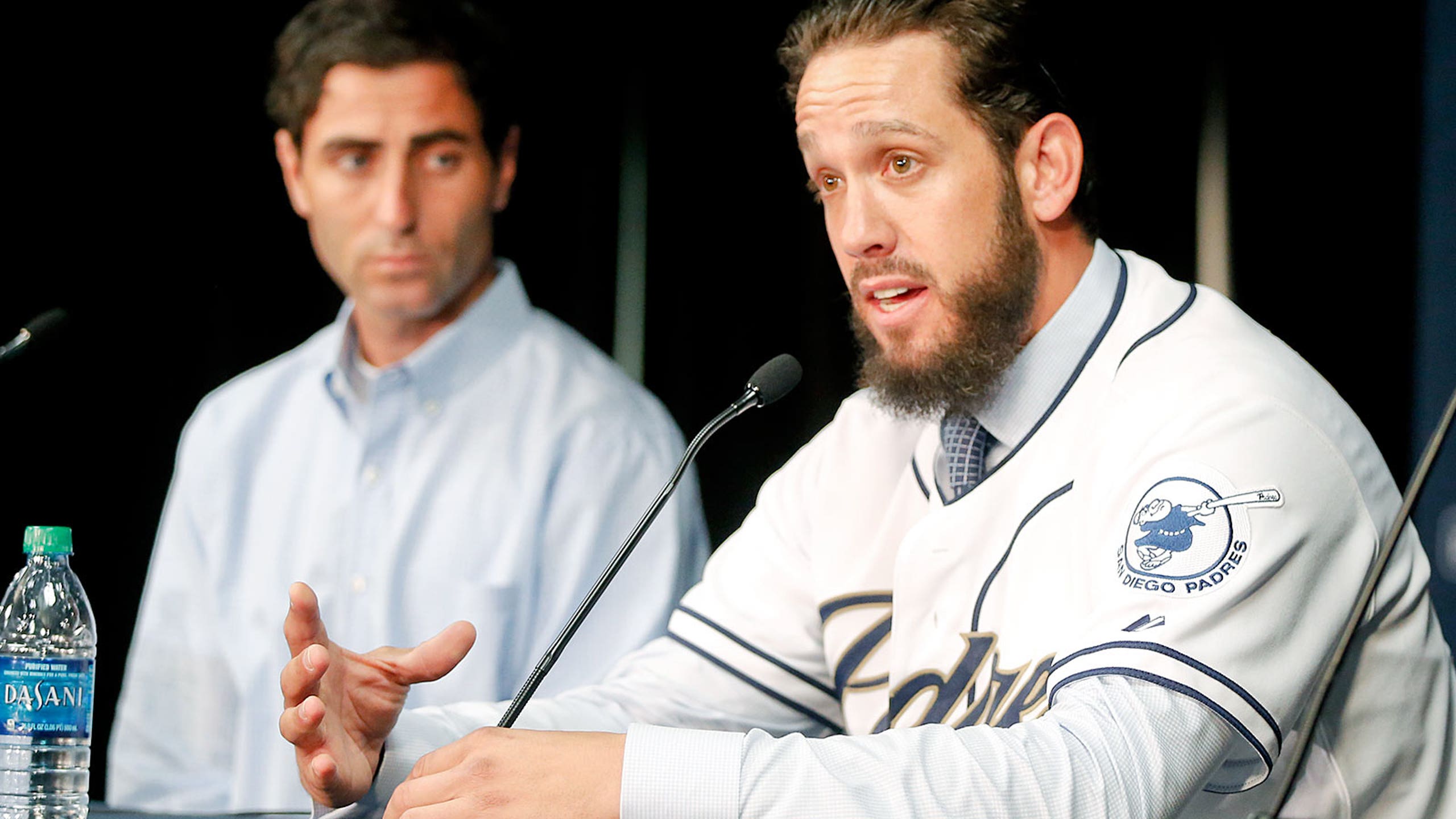 Former Royals pitcher James Shields finalizes four-year deal with Padres
BY foxsports • February 11, 2015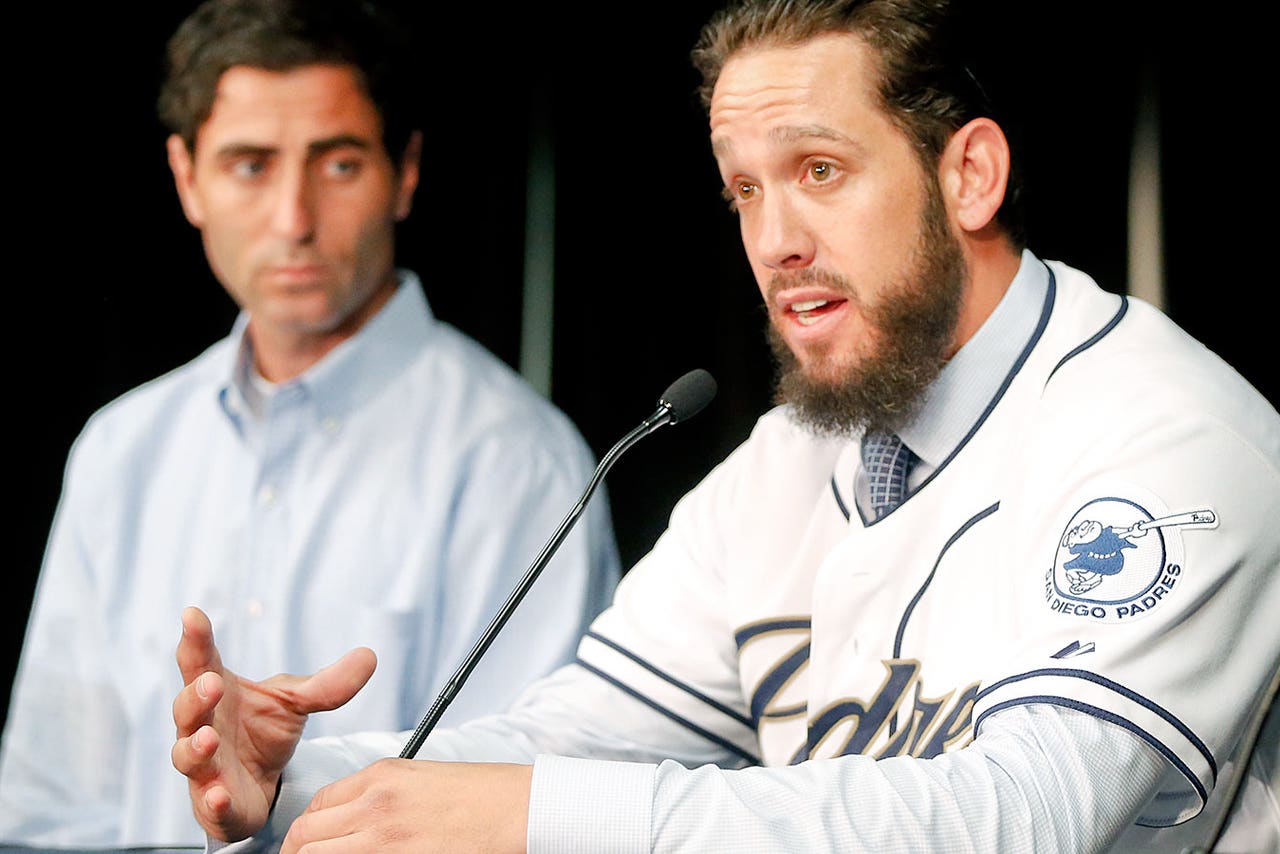 SAN DIEGO -- All-Star pitcher James Shields has signed a $75 million, four-year contract with San Diego, putting the finishing touch on the Padres' ambitious roster overhaul.
"We're going to try to bring a championship to San Diego," Shields said during his introductory news conference. "I believe, if I'm not mistaken, it would be the first one ever in San Diego. I'm up for that challenge."
The 33-year-old Shields has pitched in two World Series, with Tampa Bay in 2008 and Kansas City last year. So a World Series championship would be a first for him, too.
A.J. Preller, the first-year general manager, signaled the Padres' elevated ambitions with the December trades for sluggers Matt Kemp, Justin Upton and Wil Myers, as well as Derek Norris and Will Middlebrooks.
Shields, who has pitched at least 200 innings in each of the last eight seasons, projects to lead a rotation that also includes Tyson Ross, Andrew Cashner and Ian Kennedy. Several players will compete for the No. 5 spot during spring training.
"At the beginning of the offseason I'm watching the moves A.J.'s making. It's incredible, the change," Shields said. "The teams that I was looking at, I knew that they were going to win and win now. That's what I loved about San Diego and what the ownership's doing right now is they have that win-now mentality. Not only now, but in the next four, five years. I'm looking forward to doing my part."
An All-Star with Tampa Bay in 2011, Shields is 114-90 with a 3.72 ERA in nine seasons.
Shields was 14-8 with a 3.21 ERA last season. He lost both of his World Series starts against San Francisco, outdueled each time by series MVP Madison Bumgarner.
Shields declined a $15.3 million qualifying offer from the Royals.
Shields will make $10 million this season and $21 million each year from 2016-18. The Padres hold a $16 million option for 2019, or a $2 million buyout.
The $75 million for Shields matches the $75 million the Padres owe Kemp during the next five years as the biggest outlay to one player in team history. The Dodgers will pay $32 million of the remaining $107 million on Kemp's contract.
---