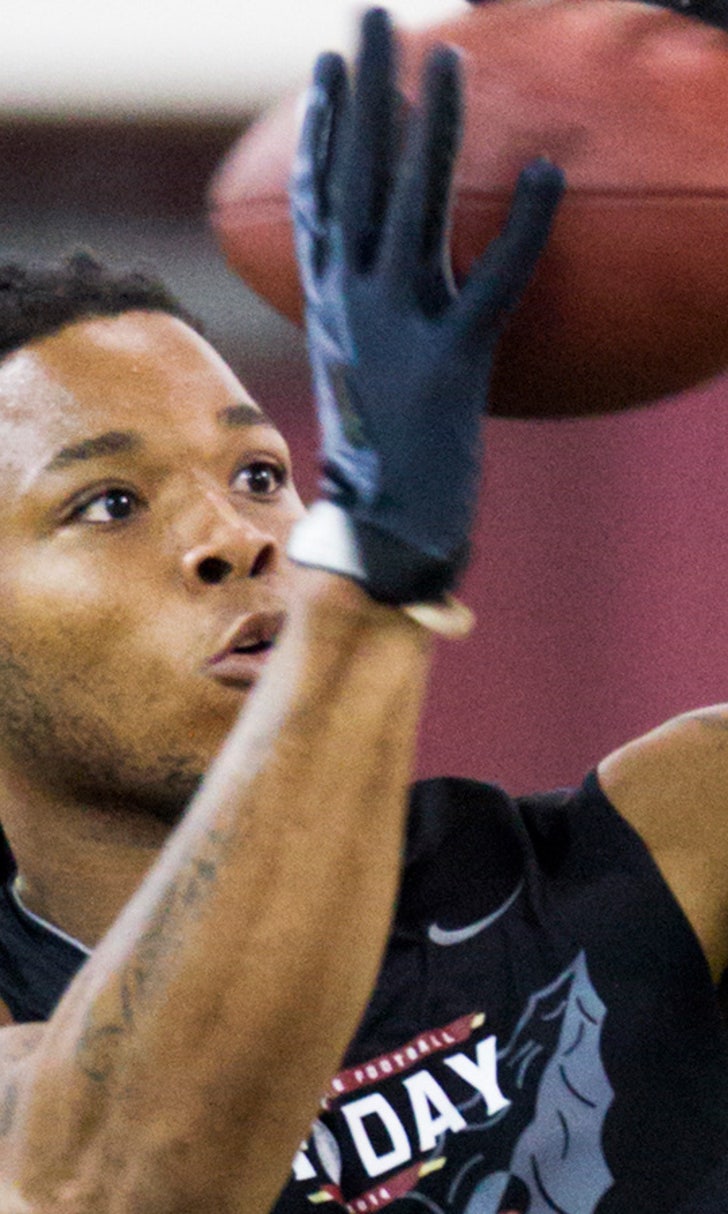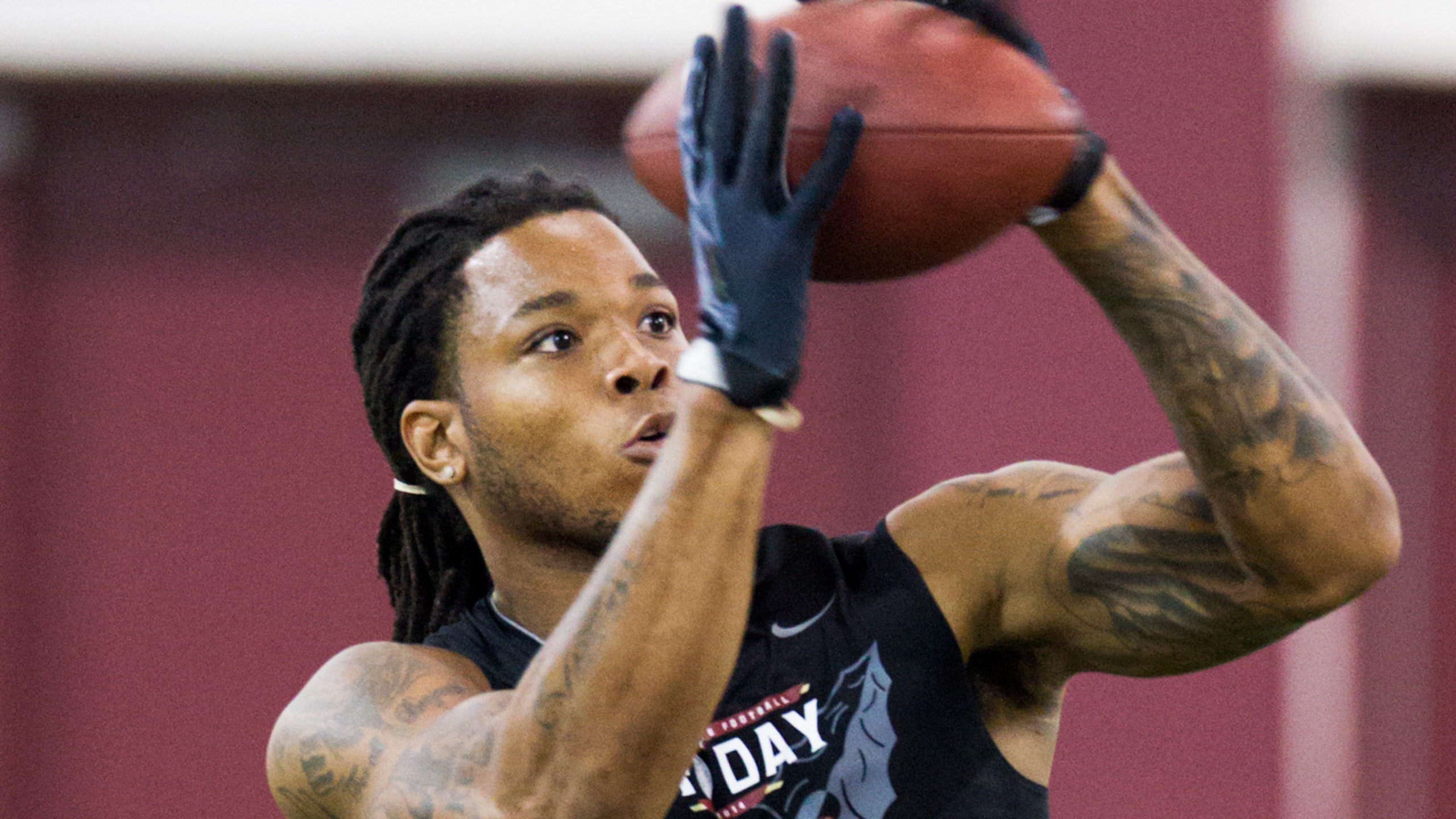 Former FSU standouts Jernigan, Benjamin hope to make good impressions
BY foxsports • March 18, 2014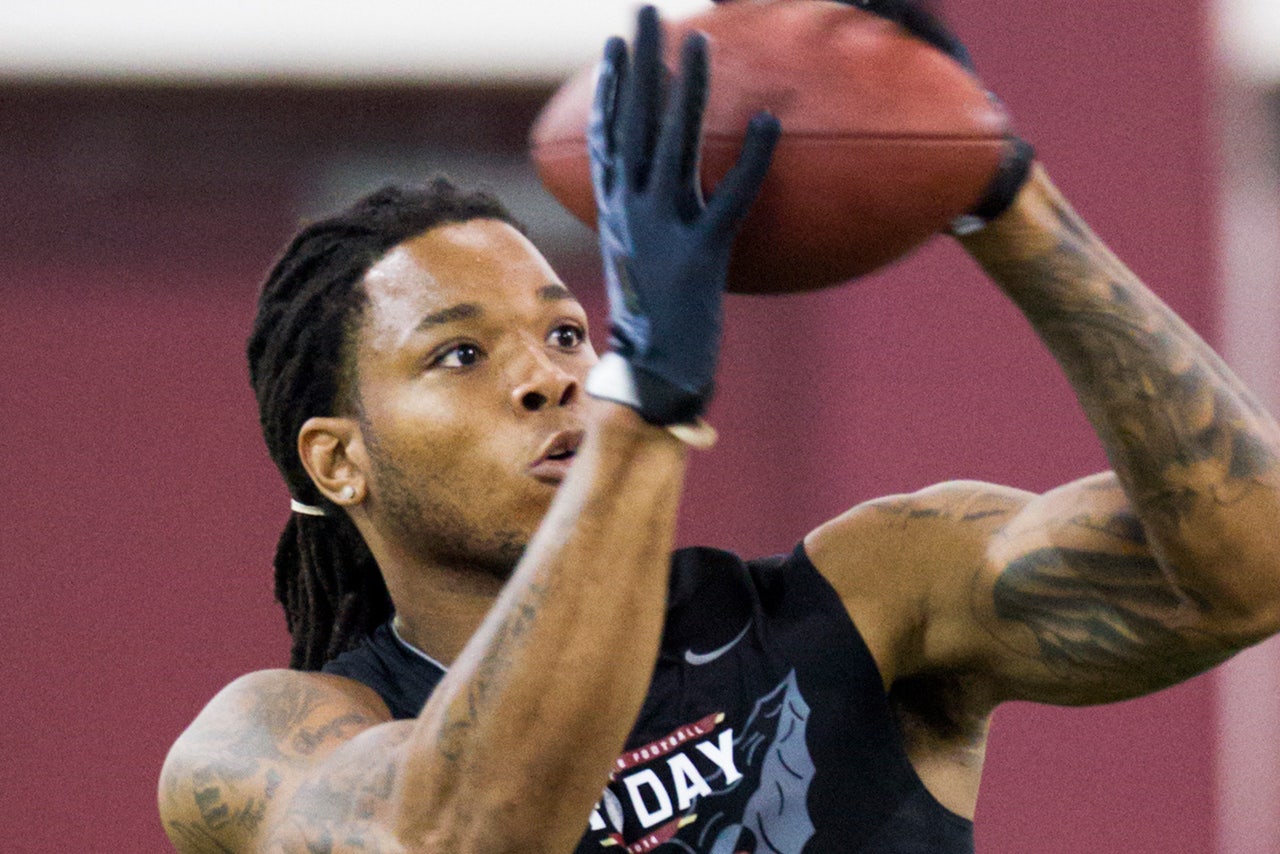 TALLAHASSEE, Fla. -- Winning the national championship fulfilled a dream for Florida State defensive tackle Timmy Jernigan.
But with seven weeks left until the NFL Draft, Jernigan is nearing another life-long dream.
"My mom actually saved a picture that I drew in church, when I was in third grade, of an NFL player," Jernigan said. "It's actually the screen saver on my phone."
Jernigan, who had 63 tackles and 11 tackles for loss as a junior in 2013, has impressed as one of the draft's top defensive tackles, a run-stopper that can also pressure the quarterback. He said participating at the NFL Combine in February helped him prepare for Florida State's pro day on Tuesday.
He's added about 10 pounds in the past few months and weighed in at 305. But he's also been focusing on his speed and agility in Orlando with pre-draft trainer Tom Shaw.
"I feel like they wanted to see how well did I move," Jernigan said. "I feel like I did a good job."
About 20 former Florida State standouts worked out inside the team's indoor practice facility on Tuesday before coaches and front office personnel that represented all 32 NFL teams. Among the head coaches in attendance were Pittsburgh's Mike Tomlin, Philadelphia's Chip Kelly, Detroit's Jim Caldwell and Minnesota's Mike Zimmer.
It was a strong turnout as NFL teams are looking at what could be another deep draft class. Florida State had a school-record 11 players drafted in April 2013, and NFL Network draft analyst Mike Mayock thinks that six Seminoles could be among the top 100 players selected in the draft on May 8-10.
Jernigan and receiver Kelvin Benjamin are considered Florida State's top two prospects, with both projected by many draft analysts to be selected later in the first round.
Benjamin would be one of the biggest receivers in the NFL. At 6-foot-5 and 240 pounds, he's almost identical in size to Detroit Lions All-Pro receiver Calvin Johnson. But Benjamin said he's heard from teams that want him to drop down to 225 pounds.
"They have what they want receivers to be, about 225," Benjamin said. "It wouldn't hurt if I dropped this weight and got down to 225.  I think I would be faster, be more deadly."
It's hard to imagine Benjamin being more dangerous than he was late in 2013. While he finished the season with 1,011 yards and 15 touchdowns, Benjamin had 18 receptions for 385 yards and six touchdowns in the final three games -- including the game-winning grab with 13 seconds left as Florida State came back to defeat Auburn 34-31 in the BCS championship game.
But Benjamin is also a relative newcomer to the sport, having picked up football late and has played just five years combined at the high school and college level. Florida State coach Jimbo Fisher said on Tuesday that the best is yet to come from Benjamin.
"I have a lot to learn," said Benjamin, who has entered the draft after his redshirt sophomore season. "I'm still young to the game. That's what I plan on doing when I get to an organization -- learn from the veterans."
While the day is often about every minute detail from height to weight to 40 times and bench press reps, it's really about making an impression on someone.
When asked what time he ran in the 40, All-American center Bryan Stork quipped, "I'm like a gazelle. I heard 5.25 and 5.31. Who knows? I'm a ballplayer and not a track athlete."
One former Florida State player that is trying to get another chance is cornerback Greg Reid, who last wore a Seminoles uniform in 2011. Reid had 97 tackles and seven interceptions from 2009-11 before being dismissed due to a violation of team rules before the 2012 season.
Reid landed at Valdosta State but hurt his knee in the preseason. After a second knee surgery in 2013, he was back on Florida State's campus on Tuesday, running and participating in drills along with his old teammates.
"I believe I'm a better man than I was two or three years ago," Reid said. "I'm blessed to be here and blessed to feel the way I feel. ... Eight months ago, I was laying up in a hospital bed. All I need is one shot."
You can follow Bob Ferrante on Twitter @bobferrante or email him at bobferrante17@gmail.com.
---