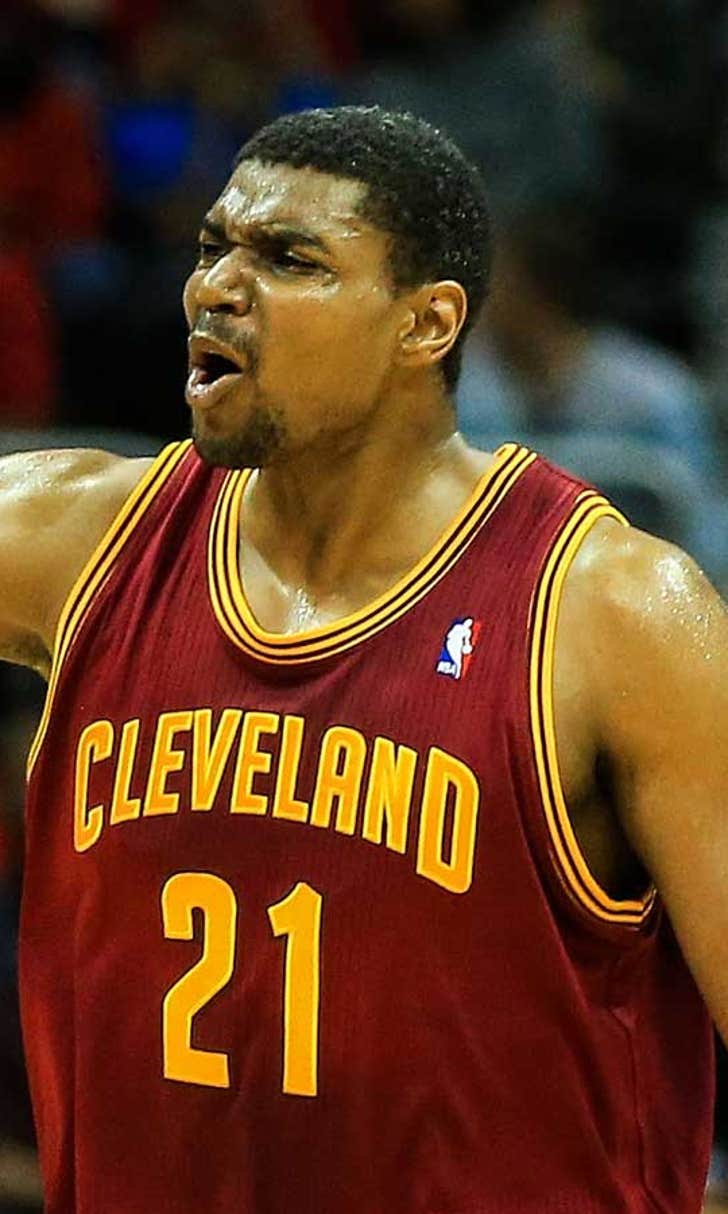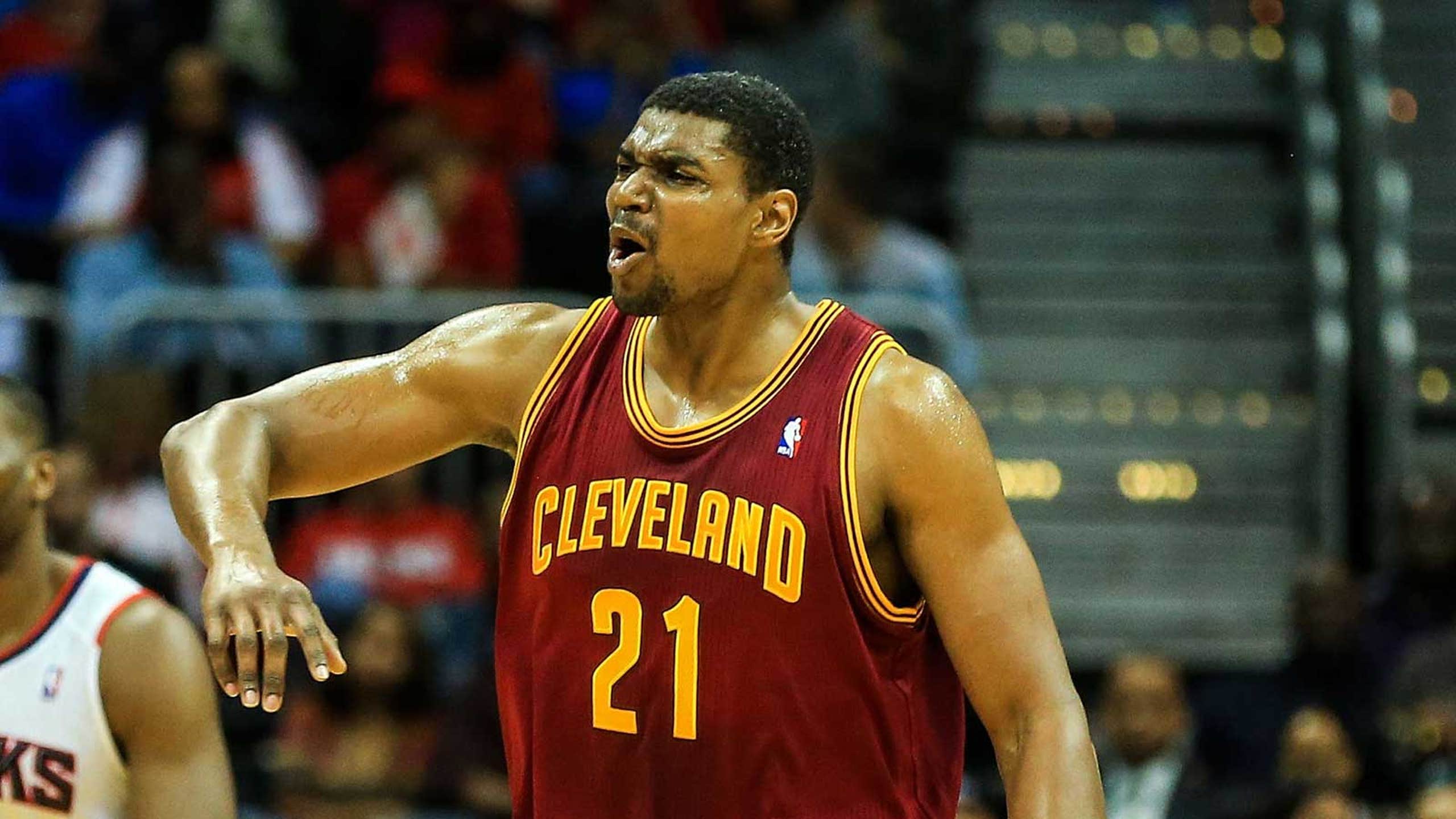 Former Cavs center Bynum inks deal with Pacers
BY Lindsey Foltin • February 1, 2014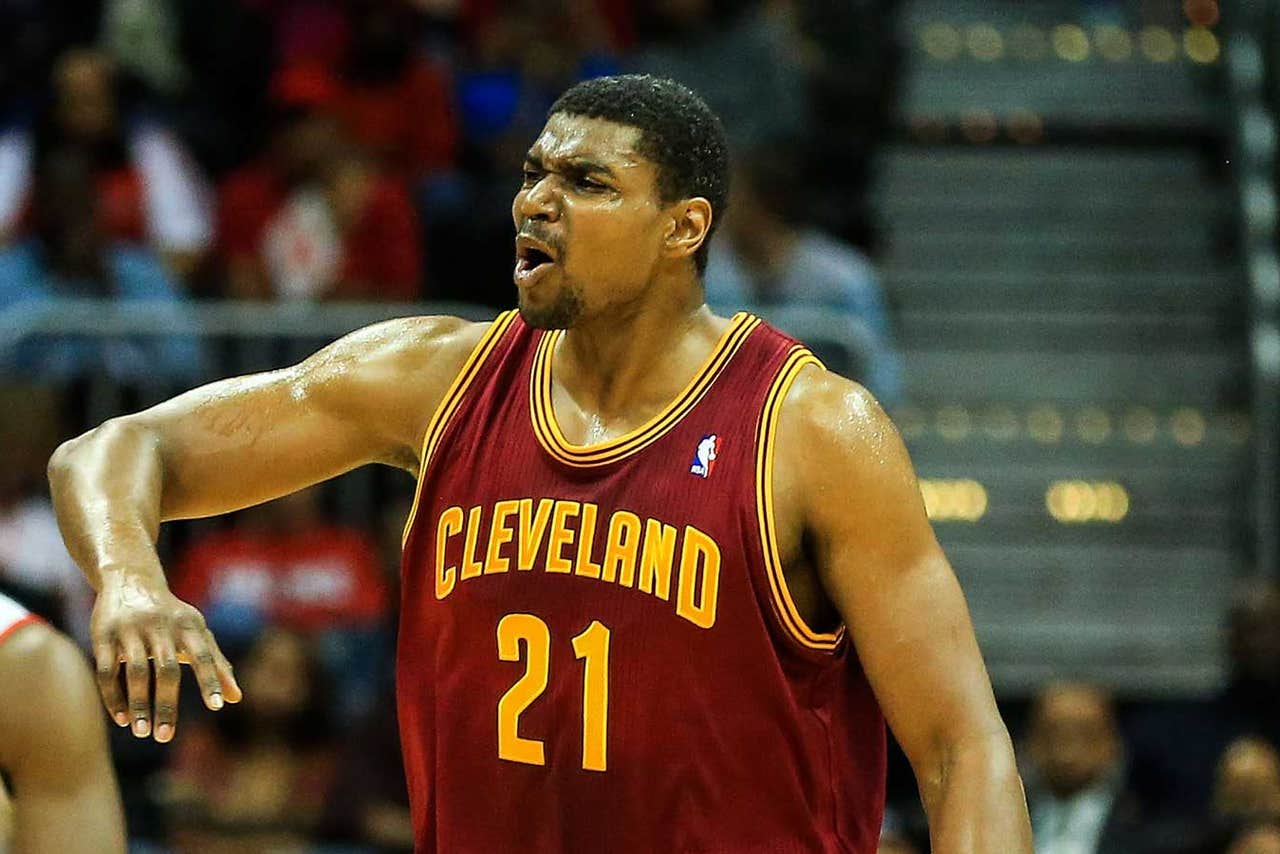 Andrew Bynum has found a home again, and this time, it just happens to come with the best team in the Eastern Conference.
Bynum signed with the Indiana Pacers on Saturday, team officials announced. The move comes about a month after the 7-footer was suspended by the Cleveland Cavaliers for conduct detrimental to the team. The Cavs traded Bynum to the Chicago Bulls on Jan. 7, and the Bulls waived him several hours later.
Until Saturday, Bynum was an unclaimed free agent.
Pacers coach Frank Vogel told reporters in Indianapolis that Bynum will join the team next week, but isn't expected to be available for duty for several weeks after that.
The Pacers (35-10) already feature an All-Star center in 7-foot-2 Roy Hibbert. Bynum will join Ian Mahinmi as Hibbert's primary backup.
Terms of Bynum's deal were not disclosed, but it is believed his contract is guaranteed for the rest of the season.
"It really wasn't a hard decision, I think it's the right fit for me and, in all honesty, I think we've got the best chance of winning," Bynum said in a statement released by the Pacers. "It will be great to back up Roy and I'll do whatever I can to help this team."
Said Pacers president of basketball operations Larry Bird: "We are obviously happy to have him. He gives us added size, he is a skilled big man and he has championship experience. With the minutes he gets, he should be a valuable addition."
Some reports suggested the Pacers' primary interest in Bynum was to keep him from signing with the two-time defending champion Miami Heat. Bird shot down that notion.
"That's about the dumbest thing I ever heard," Bird said. "We don't have money like that."
Bynum, 26, played in 24 games for the Cavs this season, with nine starts, and compiled averages of 8.4 points and 5.3 rebounds.
He was drafted out of high school in 2005, when the Los Angeles Lakers selected him with the No. 10 overall pick. He spent the first seven years of his career in LA, and was a key component in the Lakers' championship seasons of 2009 and 2010.
However, he has struggled with knee issues his entire career. He missed all of last season with the Philadelphia 76ers, and underwent surgery to both knees last March.
Former Lakers coach Phil Jackson recently told FOX Sports he suspected Bynum may try to play again.
"He had a time where he was playing pretty well this year," Jackson said in an interview with FOX Sports Live. "I don't know the inside story to that thing (with the Cavs). That situation is unfortunate because he's talented."
Bynum averaged 18.7 points and 11.8 rebounds during his final season with the Lakers (2011-12), while playing for current Cavs coach Mike Brown.
"He had a great year when Mike Brown was (coaching the Lakers)," Jackson said. "I thought he played All-Star caliber. He was the best scoring center in the league, and he's got a great touch. I think he's done the most you can possibly do for your knees."
Bynum was traded to the Sixers after the 2011-12 season in a blockbuster deal that sent Dwight Howard (now with the Houston Rockets) to the Lakers.
---