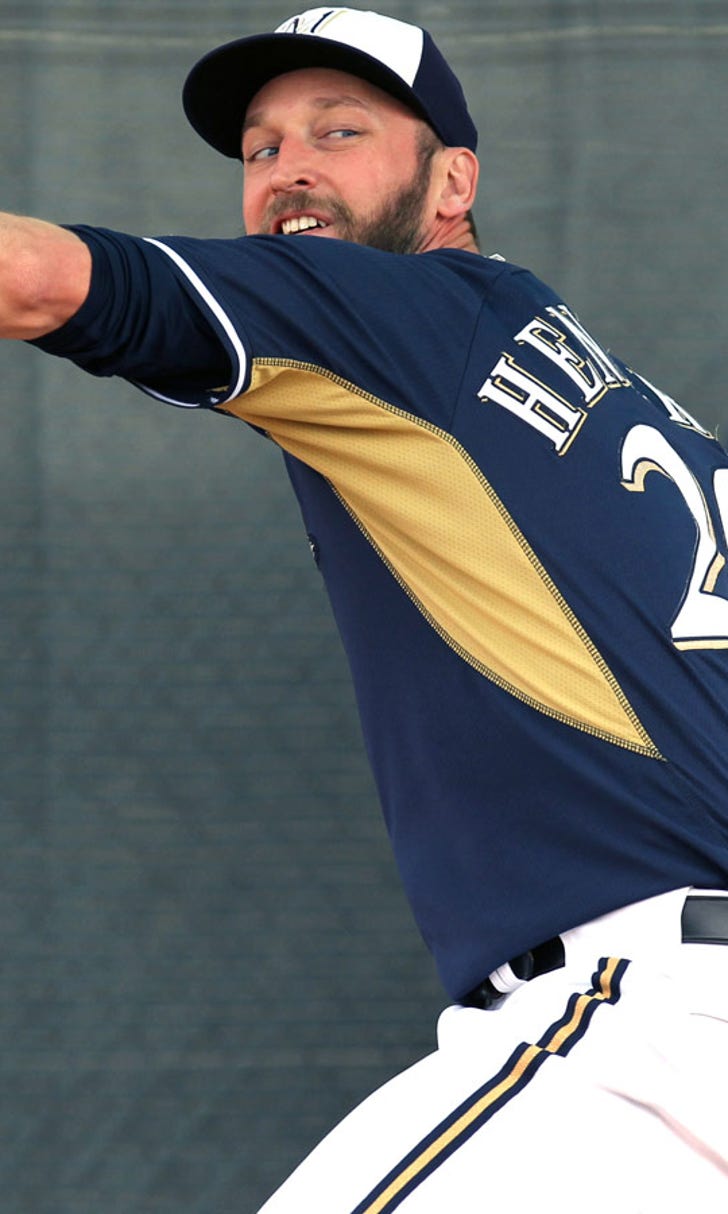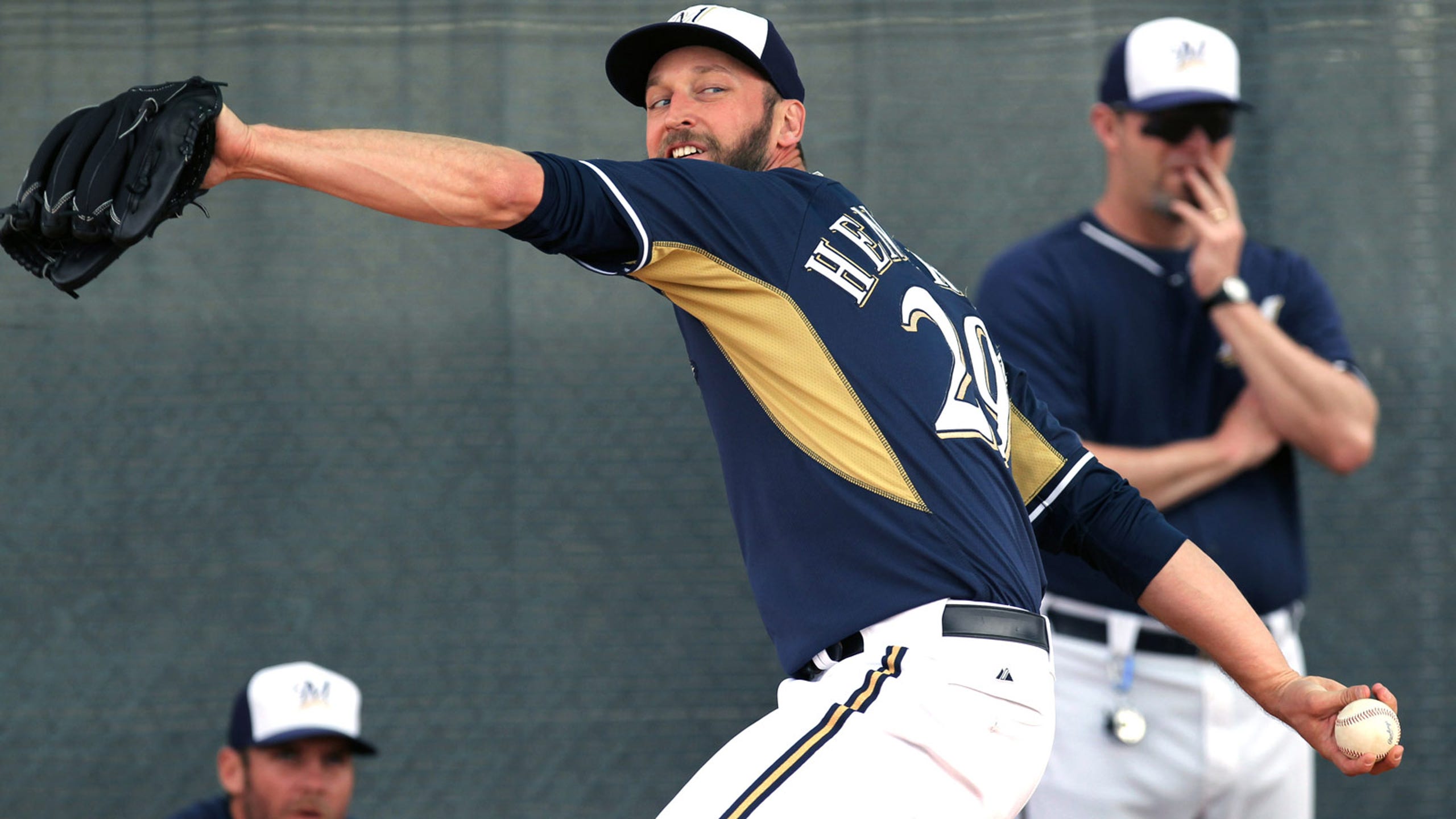 Former Brewers closer Henderson hoping he's able to pitch, contribute in '15
BY foxsports • February 6, 2015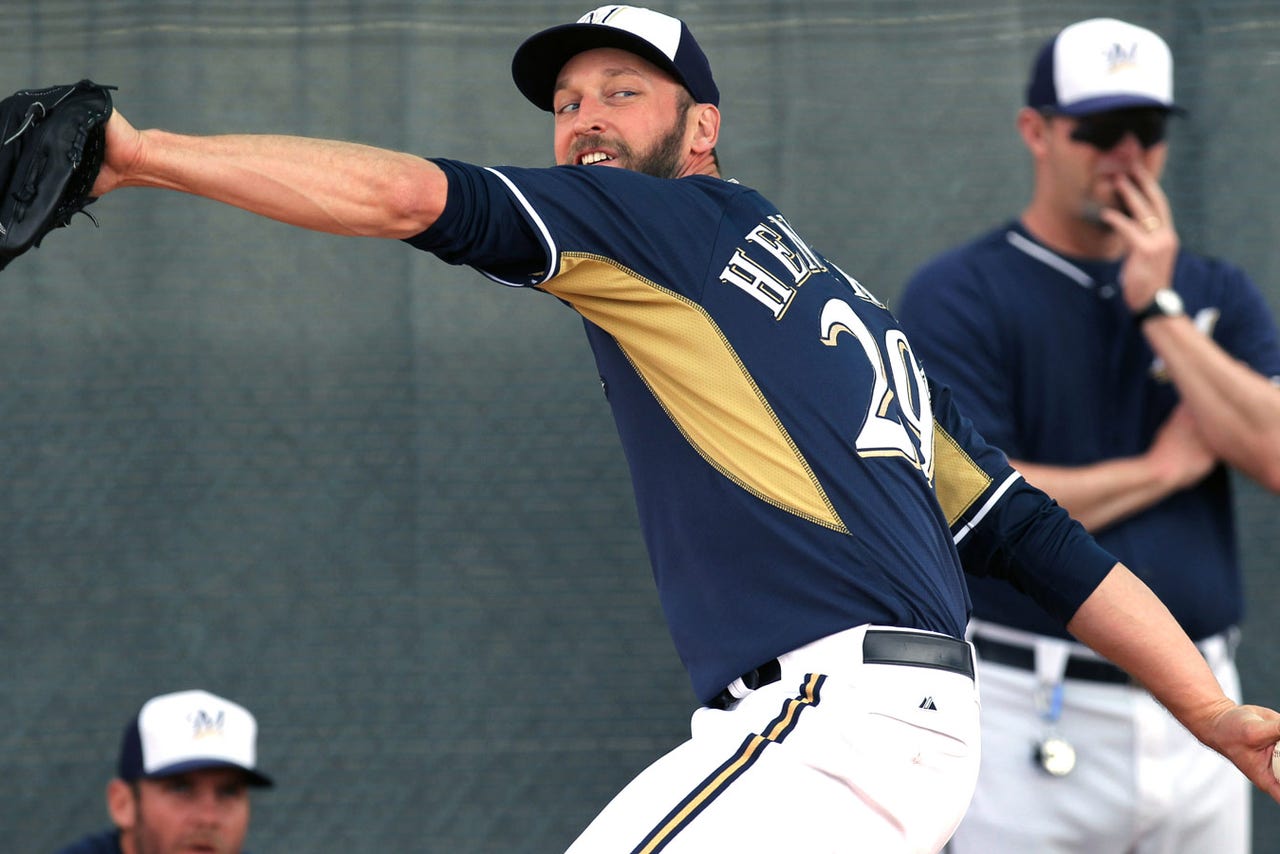 MILWAUKEE -- When the bullpen door swung open before the top of the ninth inning on Opening Day last season, everybody inside of Miller Park was surprised to see Francisco Rodriguez emerge with the Brewers clinging to a 2-0 lead.
Jim Henderson lost his job as Milwaukee's closer before even throwing a pitch in 2014. 
It was just the beginning of what turned out to be a lost season for Henderson, who battled shoulder issues before eventually having season-ending surgery in mid-August.
"No, not from Day 1, quite honestly," Henderson said when asked if he was ever 100 percent last season. "But that's OK. That's in the past."
Coming off a 28-save season in which he carried a 2.70 ERA over 61 appearances, Henderson came to spring training as the closer. He battled shoulder issues in the spring and posted a 6.00 ERA in nine outings, which caused Brewers manager Ron Roenicke to make the change to Rodriguez.
Henderson slid into a setup role and began the season with six straight scoreless outings. It would soon become clear the right-hander wasn't himself, especially during an outing in Cincinnati on May 1 when he was lit up for five earned runs on four hits in 2/3 of an inning.
With a 7.15 ERA over 11 1/3 innings, Henderson was placed on the disabled list May 2 with right shoulder inflammation.
Henderson began a rehab assignment in May but was pulled back after feeling shoulder pain in his lone outing for Double-A Huntsville. He tried another rehab assignment in July but still didn't feel ready to return to the big leagues after the allotted 30 days.
Dr. James Andrews performed a procedure to clean up Henderson's right rotator cuff and labrum in August.   
"There were some frays and tears like every pitcher has in their shoulder," Henderson said. "I think the main problem that Dr. Andrews noticed was I had some bone spurs hanging down from the top of my shoulder and they were catching some rotator cuff tissues every time I pitched. So it would feel good, and then I would hit a little bit of a bump in the road and have to kind of shut it down again.
"It wasn't a major procedure. Just a cleanup, a scope. So we'll see how it goes."
Henderson recently began throwing bullpen sessions off the mound, the first test in if he will be ready to go when pitchers and catchers report to Maryvale Baseball Park on Feb. 20.
"I can probably give you a better answer in maybe 2-3 weeks," Henderson said. "But the rehab's gone well. I feel strong. I've had no problems, no setbacks. I pushed it as far as I could go last year, trying to come back and rehab, so that I could be ready this year."
Just like Tyler Thornburg, Henderson is a wild card in Milwaukee's bullpen plans. The Brewers definitely could use a healthy Henderson, but it is fair to question if the 32-year-old with a history of shoulder issues can return to where he was two years ago.
Jonathan Broxton, Jeremy Jeffress, Will Smith and Brandon Kintzler are bullpen holdovers from last season, while the Brewers have added Neal Cotts and Chris Perez to the mix via free agency.
"I'm not going to go into roles right now but we like the four guys coming back from the bullpen last year," Roenicke said. "We know what they can do so if Henderson and Thornburg bounce back and can stay healthy, we know how important they were to a very good bullpen."
Henderson is a two-pitch reliever who relies heavily on the velocity of his fastball. According to fangraphs.com, Henderson's average fastball velocity was 93.9 mph last year. That's down 1.4 mph from 2013, a big difference on a pitch without much movement.
"I'm hoping that I got cleaned up real good there and I'm good to go," Henderson said. "The thing is, I want to be ready to be a full-time reliever. I don't want to be restricted when it comes to the start of the season. The team doesn't need that; I don't need that.
"So we'll do whatever it takes and see how it goes this spring. It's a little early to say at this point, but I've got 10 bullpens and spring training to see where I'm at."
Follow Andrew Gruman on Twitter
---